23.05.2018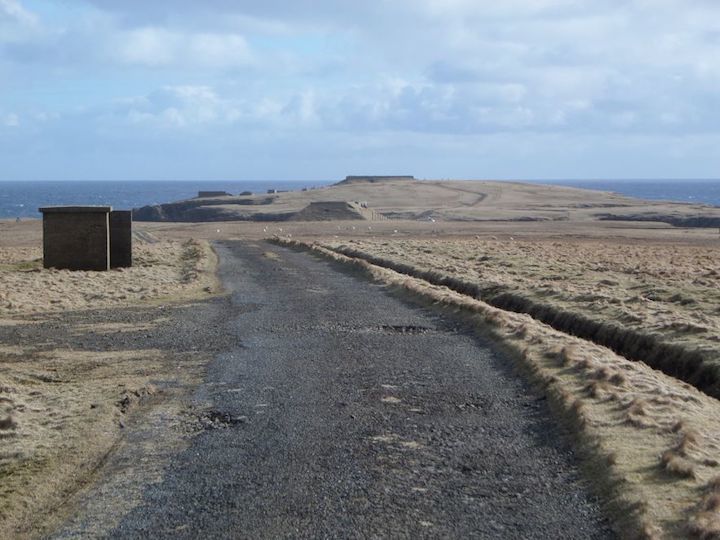 The potential site at Lamba Ness in Unst.CLARITY on whether the UK Government will support Unst as a satellite launch site is set to come in June.
Last year Shetland Space Centre launched plans for a spaceport in the north of the island as the government looks to kick-start the satellite launching industry in the country.
The team's proposals were discussed by Shetland Islands Council's development committee on Monday and chairman Alastair Cooper said the government is set to announce its preferred sites for vertical and horizontal launches on 12 June.
Development director Neil Grant warned that the government's desire to have launch capabilities by 2020 means that the clock is ticking.
The government is offering financial support for the country's fist launch site and there are other two other bids in Scotland from Sutherland and the Western Isles.
But a report part-funded by Highlands and Islands Enterprise highlighted Unst as a perfect location for vertical launches as it would allow an unobstructed route into orbit.
"We want Shetland's case to be the winner," Grant said. "The council needs to be clear on its position.
"In terms of an economic opportunity, it's pretty huge."
Shetland West member Theo Smith questioned the broadband connectivity to Unst and asked whether this could impact the bid.
The development committee had heard that an application for UK government funding to better broadband coverage in Unst and Yell had been knocked back.
However, the council will bid again in a second round of funding and Grant said council officials are "optimistic" of being successful.
Cooper said he felt two fibre links would be needed for the Unst satellite project in case one failed.
Council leader Steven Coutts said Shetland's "can do attitude" already seen in industries like oil and gas and aquaculture could pay off in setting up a satellite launch site.
He called on the government to use "common sense" and back the Unst project.
Quelle: Shetland News
2272 Views