12.03.2018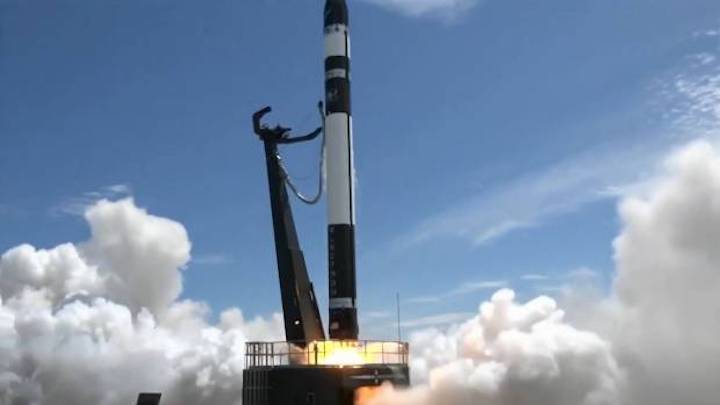 Rocket Lab says preparations for its next launch are not being impacted by a controversy involving one of its customers.
Californian "internet of things" company Swarm Technologies has booked launch space with Rocket Lab.
But it is in the doghouse with the US Federal Communications Commission after launching four satellites into space from India despite concerns they might be too small to easily and safely track.
The FCC told Swarm in December that it would not approve a planned launch as its satellites measured less than 10 centimetres in one dimension.
The FCC said that meant they couldn't be routinely tracked by the Space Surveillance Network, which keeps tabs on satellites to avoid collisions in space.
However, US media reported that Swarm went ahead with the launch of four satellites anyway, using a Polar Satellite Launch Vehicle launched from India's eastern coast in January.
The US FCC responded to what it described as the "apparent unauthorised launch" by withdrawing permission for Swarm to use one of Rocket Lab's Electron rockets to put its next four satellites into space.
Rocket Lab spokeswoman Morgan Bailey said the matter was between Swarm and the FCC, and had not caused any delay to preparations for Rocket Lab's next launch, which is tipped to take place in April.
"For us, it doesn't really create any issues."
Its Electron rockets are designed to carry a payload of up to 150 kilograms, meaning the tiny Swarm satellites would only be a small part of any cargo.
Rocket Lab, founded by Kiwi Peter Beck, was still finalising the payload for what will be its first commercial launch but would not include any satellites on it that did not have the right regulatory approvals, Bailey said.
Rocket Lab had yet to confirm the launch window for its next flight, but the Electron would be transported to its launch site on the Māhia Peninsula in the next few weeks, she said.
Electron's "plug and play" design meant satellites could be swapped out easily and at short notice, she said. "It is business as usual for us."
Quelle: stuff
2090 Views