SpaceX test-fired a Falcon 9 rocket today (May 11), keeping the vehicle on track for a liftoff Monday evening (May 15).
The company performed the standard "static fire" test early this afternoon at Launch Complex 39A, a historic pad at NASA's Kennedy Space Center in Florida that once hosted Apollo moon launches and space shuttle liftoffs.
If everything goes according to plan, the two-stage Falcon 9 will blast off Monday, carrying the Inmarsat 5 F4 communications satellite to orbit. The launch window opens at 7:20 p.m. EDT (2320 GMT) Monday and closes 50 minutes later.
Unlike most of SpaceX's recent liftoffs, Monday's mission won't feature a touchdown attempt by the Falcon 9's first stage. (Note the lack of landing legs on this particular booster.) The Falcon 9 apparently won't have enough fuel left to pull off a landing after sending the heavy Inmarsat 5 F4 to orbit.
To date, SpaceX has landed Falcon 9 first stages 10 times during orbital missions, with some of the touchdowns coming on terra firma on Florida's Space Coast and others occurring on robotic ships at sea. The company has even re-flown one of those landed boosters, employing a used first stage during the successful March 30 launch of the SES-10 communications satellite.
Such activities are part of the company's effort to develop fully and rapidly reusable rockets — technology that SpaceX founder and CEO Elon Musk has said could cut the cost of spaceflight dramatically.
Monday's launch will be SpaceX's sixth of 2017, and its fifth from Pad 39A. In 2014, SpaceX signed a 20-year lease for the pad, which, before SpaceX's launches, NASA last used in July 2011 for the launch of STS-135, the final mission of the space shuttle program.
Quelle: SC
+++
Inmarsat undecided on how it will use the satellite SpaceX is launching next week
WASHINGTON — Mobile satellite services provider Inmarsat has yet to decide how it will use the Global Xpress satellite launching next week on a SpaceX Falcon 9 rocket.
The Boeing-built satellite, originally ordered as a spare, will likely be positioned over Europe, but Inmarsat CEO Rupert Pearce said May 4 that that could change.
In a conference call with investors, Pearce said the fourth and final current-generation Global Xpress satellite would still serve as an on-orbit spare in the event one of the other three Ka-band high-throughput satellites suffers a failure, but otherwise the extra asset is effectively a bonus card the company can play at will.
"Because it's not needed to complete global coverage, the role of Inmarsat-5 F4 could change through it's life," Pearce said. "Obviously it's there for in orbit redundancy, which would limit it if it were needed for that purpose, but otherwise it can go off to discreet business opportunities that may differ during its life."
Inmarsat ordered Inmarsat-5 F4 from Boeing in 2013 for between $220 million and $250 million.The first three Global Xpress satellites — also built by Boeing — launched on Russian Proton rockets between 2013 and 2015.
After some delay deciding whether to launch Inmarsat-5 F4, Inmarsat chose to orbit the satellite using a SpaceX rocket — either a Falcon 9 or Falcon Heavy. Delays in the Falcon Heavy's development, along with with improvements to the Falcon 9, likely led to the Falcon 9 being the vehicle of choice, which is now launching May 15.
Enhancing Global Xpress
Pearce said Inmarsat is not ready to discuss the mission its extra satellite will serve. Placing Inmarsat-5 F4 over Europe would enable the spacecraft "to serve a number of different markets, [but] that's not finally been solidified," he said.
Speaking in March at the Satellite 2017 conference here, Pearce said Inmarsat would continue to add capacity to the Global Xpress constellation through new satellites, including the Ka-band payloads on the first two sixth-generation satellites ordered from Airbus Defence and Space in December 2015. Pearce described the Inmarsat-6s, which have L- and Ka-band capacity, as "the equivalent of 12 new Inmarsat-5s."
Along with new on-orbit capacity, Pearce said a ground segment advance that boosts the throughput of each Global Xpress spot beam from 50Mbps to 330Mbps will be gradually introduced in 2018 and 2019.
He said the ground segment improvement, which uses an iDirect iQ-Series modem, enables Global Xpress' to better channelize bandwidth and deploy frequency, spectrum and power in a more agile way on the ground. Those things together increase the system's capacity, he said.
"We have plans to take that above 500Mbps and beyond to a gigabit-per-second as we start adding new capacity of new platforms like the Inmarsat-6s to arrive at the turn of the decade," he added. "This is part of an ongoing effort to continue to ensure that [Global Xpress] stays at the cutting edge, competitively in terms of capabilities and performance, one of the pieces of which will be cost as well."
Government, IoT and other changing markets
Inmarsat reported that the bulk of its $32.1 million in revenue generated from Global Xpress for the first three months of the year came from government customers. Boeing, in addition to providing the satellites, is also a value added reseller of Global Xpress capacity to the U.S. government, and drove the majority of the constellation's initial government business, the company said. Initial revenue from the U.S. Navy's Commercial Broadband Satellite Program Satellite Services Contract that Inmarsat received in 2016 also boosted Global Xpress revenue.
For the quarter that ended March 31, revenue totaled $332.2 million, an 11.3 percent increase over the same three-month period last year.
In maritime, Inmarsat reported more than 10,000 vessels have committed to using Global Xpress, of which over 800 are already installed, and in aviation, more than 950 aircraft are signed up, of which 65 Global Xpress terminals have been installed. Pearce said the S-band Europasat payload for the company's European Aviation Network, which includes a network of air-to-ground towers across Europe, is on track for a late June launch with Arianespace. He said the protests in Kourou that grounded the launch provider for a month and a half have had no bearing on the satellite's launch date.
Pearce said Inmarsat made a "small minority investment" in a Series D funding round for an Internet of Things (IoT) startup called Actility, which raised a total of $75 million through the round last month. Inmarsat and Actility, both members of the LoRa Alliance, an Internet of Things standards organization focused on Low Power Wide Area Networks (LPWANs), are collaboratively designing products and today announced that they will be providing a LoRa-standard LPWA network in the Rwandan capital city of Kigali as part of a smart city initiative.
Pearce said Inmarsat is confident in the technology Actility has, and believes the companies together can drive down costs for connecting devices "by an order of magnitude."
"For example, we are deploying at the moment a [connection at a] Peruvian caramel plantation," Pearce said. "Obviously a [Broadband Global Area Network] terminal is $1,500 and about the size of a small book. We can add to that LPWAN networks that go down to terminals the size of a credit card [and] cost about a dollar, which connect to sensors."
Tony Bates, chief financial officer at Inmarsat, said Inmarsat's Machine-to-Machine (M2M) revenues are around $20 million a year, and are growing at a single digit rate. M2M is typically considered part of IoT, but not the whole of it. He said Inmarsat does not expect this growth rate to change much for 2017, but could be substantially impacted later on depending on how much the company is able to drive down the cost of terminals.
Quelle: SN
---
Update: 13.05.2017
.
How to watch SpaceX launch on Monday
2017 ROCKET LAUNCHES FROM THE SPACE COAST
SpaceX launches Falcon 9 from KSC, nails landing | 1:02
SpaceX launched a classified National Reconnaissance Office payload from Kennedy Space Center Monday morning and successfully landed the first stage of its Falcon 9 rocket.
2017 ROCKET LAUNCHES FROM THE SPACE COAST
Atlas V rocket blasts off on mission with Cygnus spacecraft | 1:00
An Atlas V rocket blasts off from Cape Canaveral Air Force Station on Tuesday, April 18, 2017 with a Cygnus spacecraft for the International Space Station.
2017 ROCKET LAUNCHES FROM THE SPACE COAST
SpaceX launches, lands 'flight proven' Falcon 9 | 1:44
In a historic first for the company and the industry, SpaceX launched and landed a "flight proven," or refurbished, Falcon 9 rocket from Kennedy Space Center.
2017 ROCKET LAUNCHES FROM THE SPACE COAST
Delta IV rocket launches from Cape Canaveral | 2:01
A Delta IV rocket carrying the military's WGS-9 satellite blasted off from Cape Canaveral Air Force Station on Saturday, March 18, 2017.
2017 ROCKET LAUNCHES FROM THE SPACE COAST
SpaceX Falcon 9 rocket launches from Kennedy Space Center | 1:58
SpaceX's Falcon 9 rocket blasts off from Kennedy Space Center with the EchoStar 23 communications satellite on Thursday, March 16, 2017.
2017 ROCKET LAUNCHES FROM THE SPACE COAST
Falcon 9 blasts off from KSC, lands at Cape | 1:08
A SpaceX Falcon 9 rocket successfully blasted off from Kennedy Space Center's historic pad 39A on Sunday, Feb. 19, 2017. The first stage returned for a successful landing in Cape Canaveral Air Force Station.
2017 ROCKET LAUNCHES FROM THE SPACE COAST
Atlas V rocket blasts off with missile detection satellite | 1:35
An Atlas V rocket blasts off from Cape Canaveral Air Force Station with the SBIRS missile detection satellite on Friday, Jan. 20, 2017.
Join Florida Today's Spaceteam for expert commentary, live video
After a successful test of Falcon 9 rocket engines, SpaceX is on track for a Monday evening (May 15, 2017) launch of an Inmarsat-5 communications satellite.
Here's how to follow Florida Today's live coverage:
Liftoff from Kennedy Space Center's pad 39A of the Falcon 9 and Inmarsat-5 Flight 4 satellite is targeted for 7:21 p.m. Monday, at the opening of a 49-minute window. The window closes at 8:10 p.m.
The rocket will not make a landing attempt this time. It will not have enough spare fuel.
There are two parts to Florida Today's coverage of launches:
Our live chat begins at 6 p.m. and features in-depth coverage and updates, photos, technical data and more. You can also ask the team questions and strike up a conversation.
All of these elements will be available in one article available on the FloridaToday.com homepage beginning at 6 p.m. Our live video will kick off at that time. We'll also stream live on Facebook.
If you happen to step outside for the launch (or any launch in the future), bring your smartphone and stay tuned to live updates and video while counting down. The coverage is available at FloridaToday.com in your mobile browser and in our mobile (iOS and Android) and tablet (iOS) apps.
There are plenty of public places in Brevard County where you can get an excellent view of a rocket launch from Canaveral Air Force Station. Wochit
Quelle: Florida Today
---
Update: 15.05.2017
.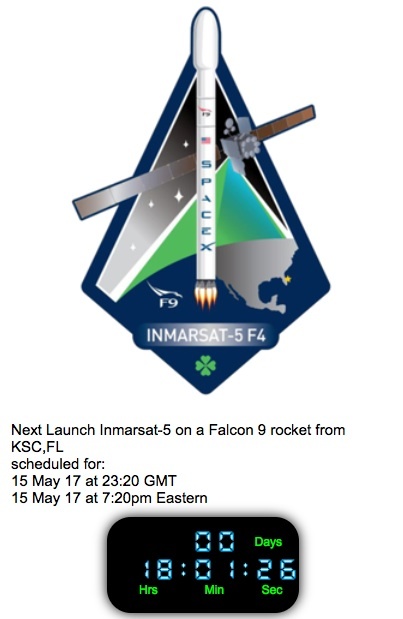 +++
Update: 16.05.2017
-
LIVE-Frams von Falcon-9 Start: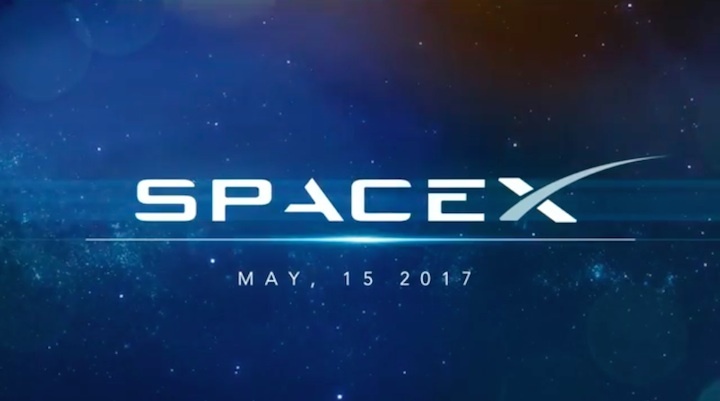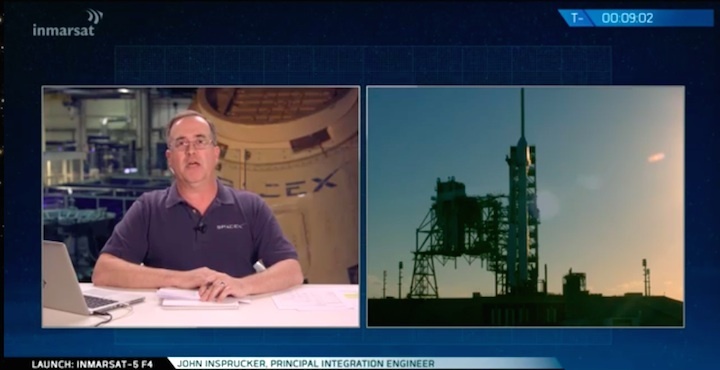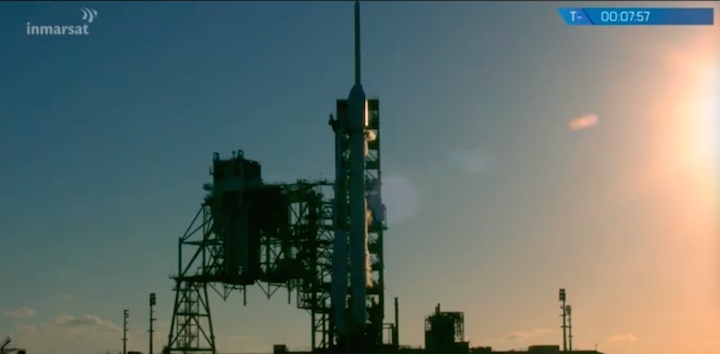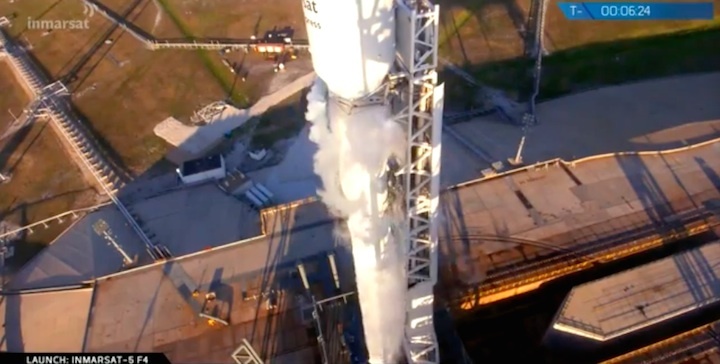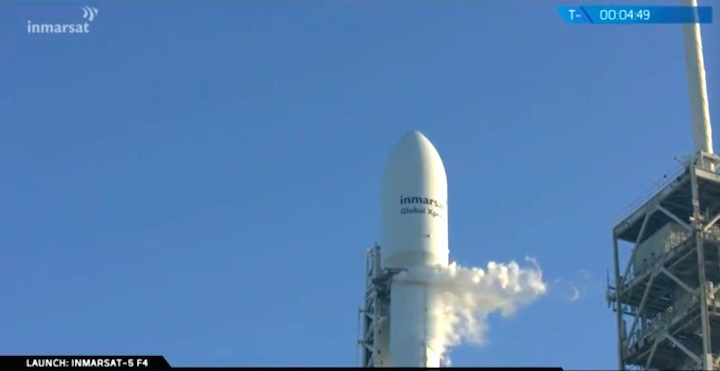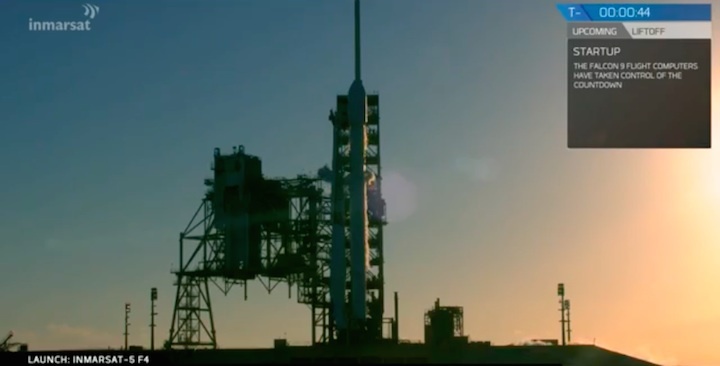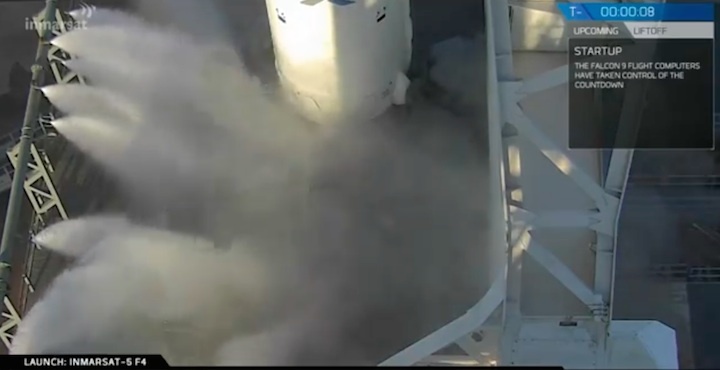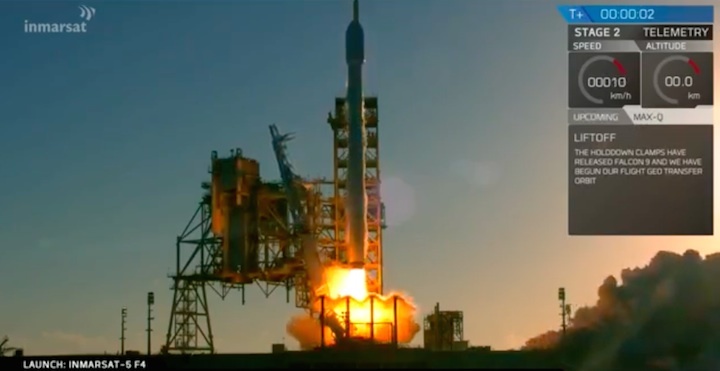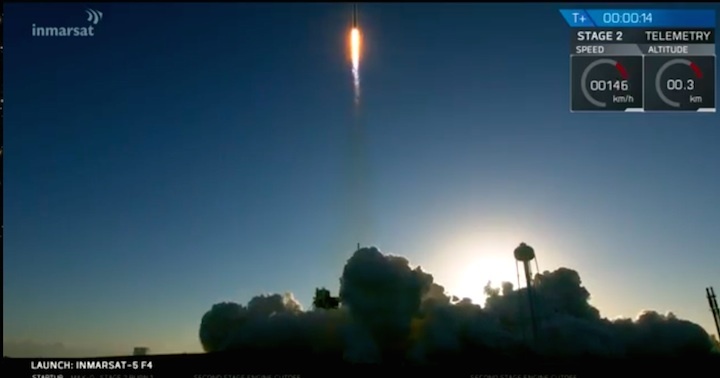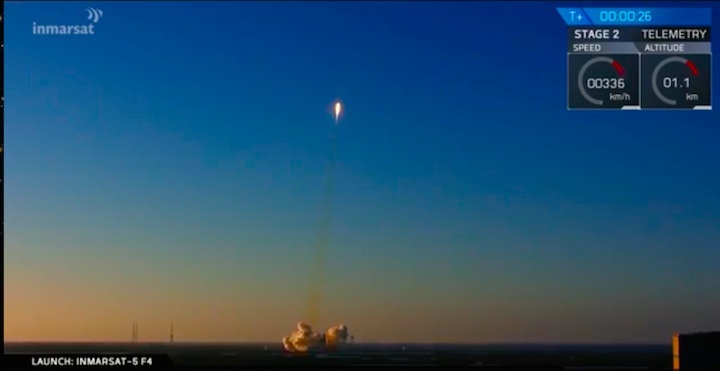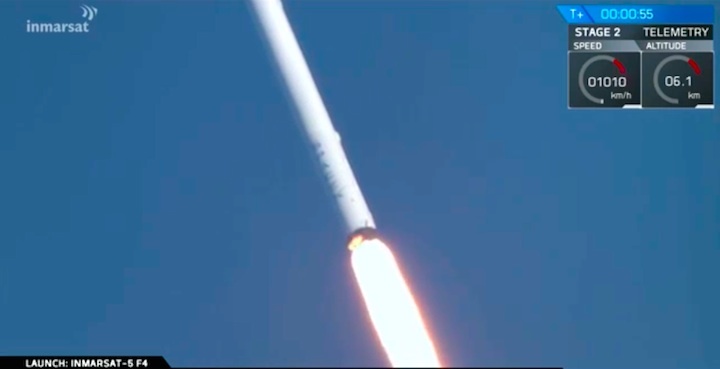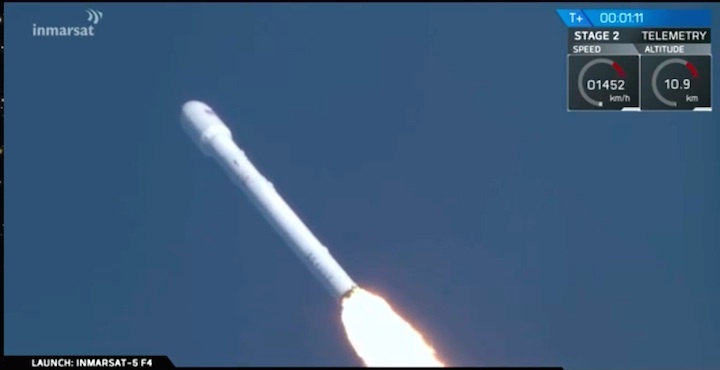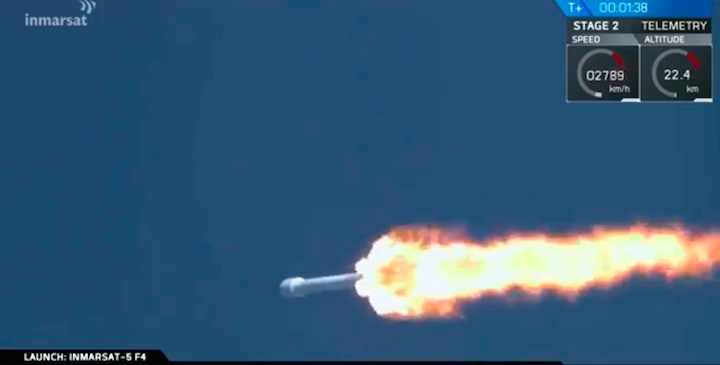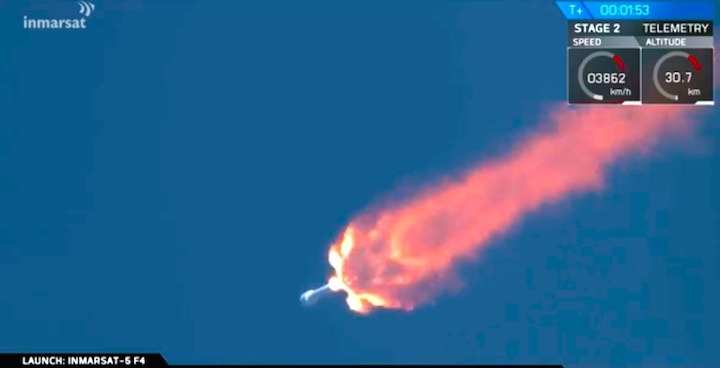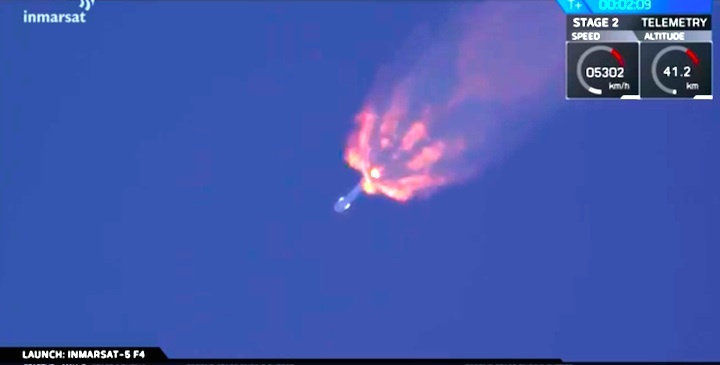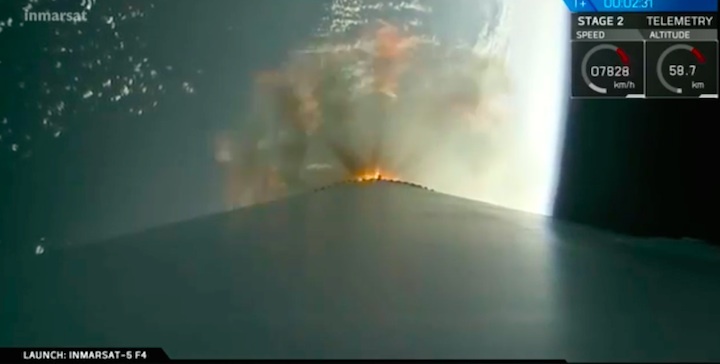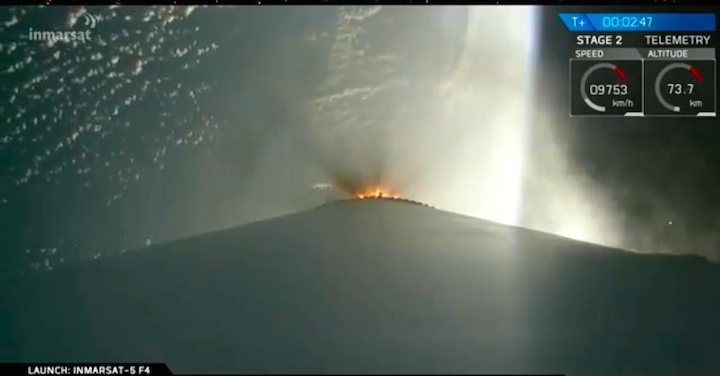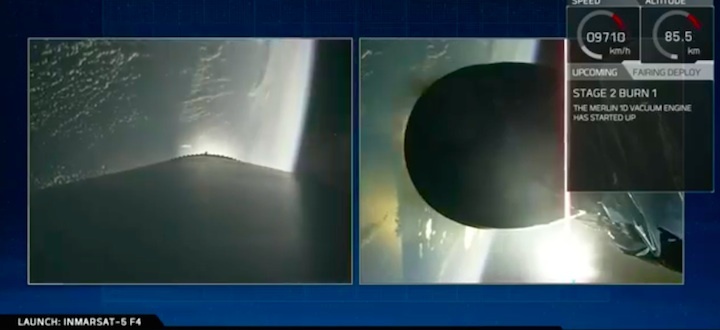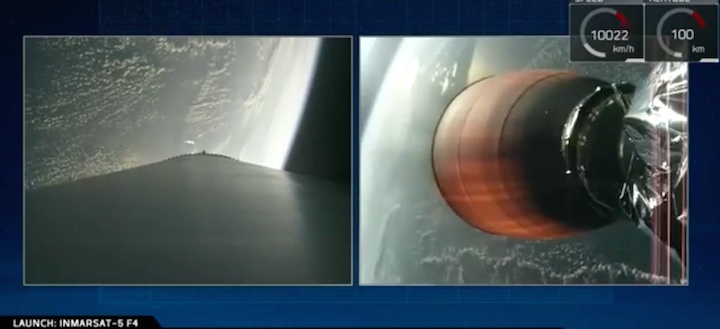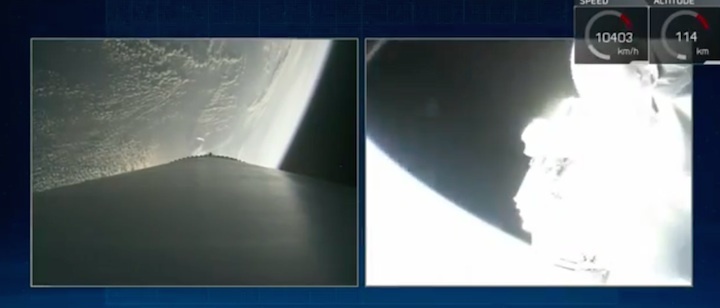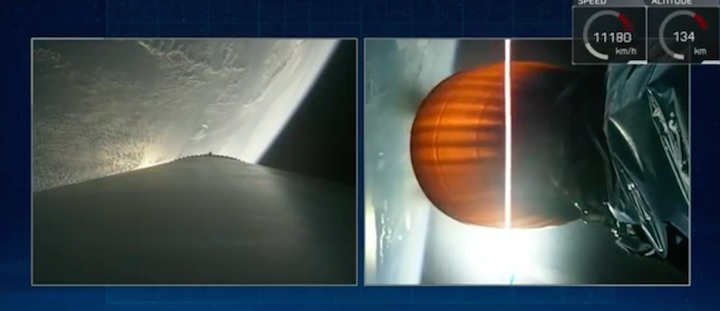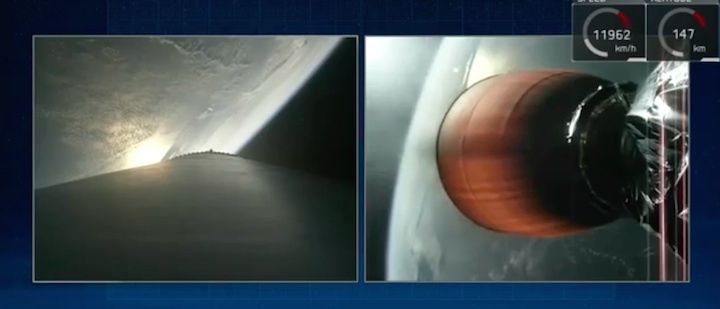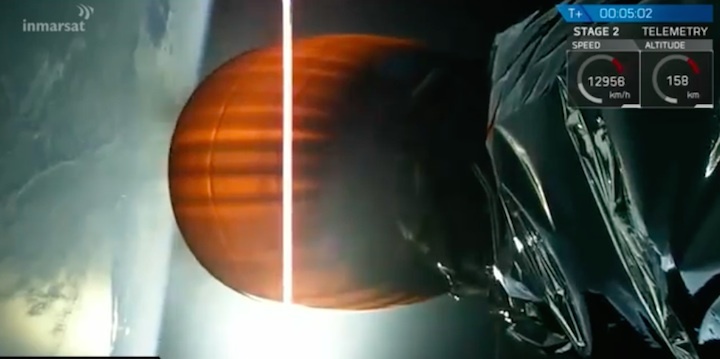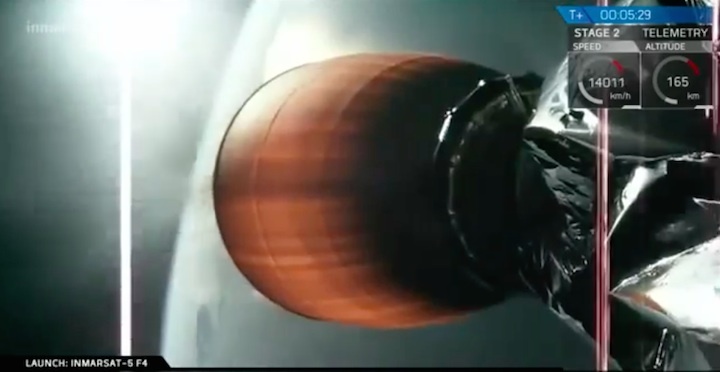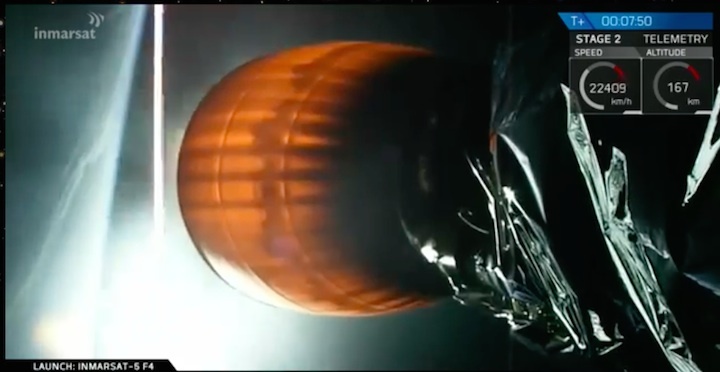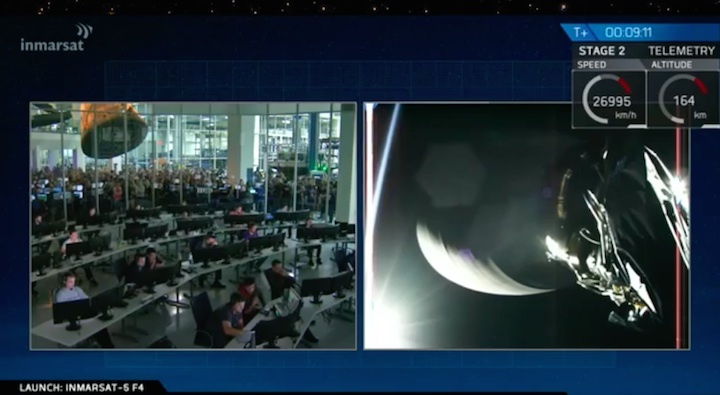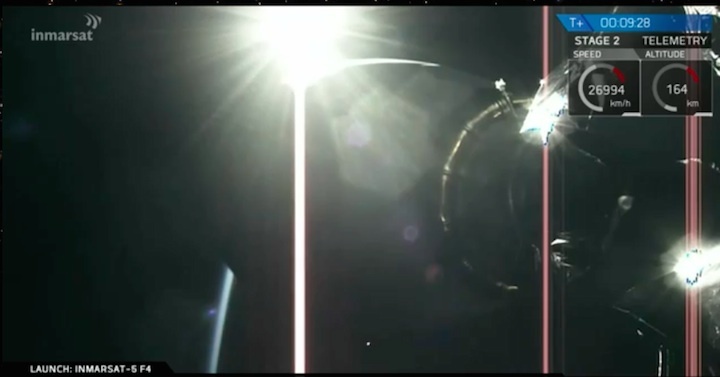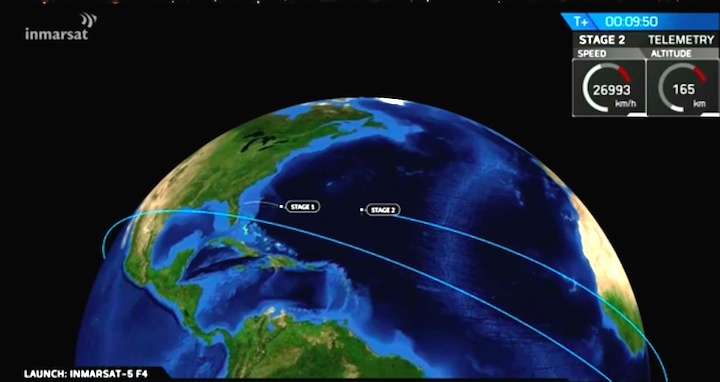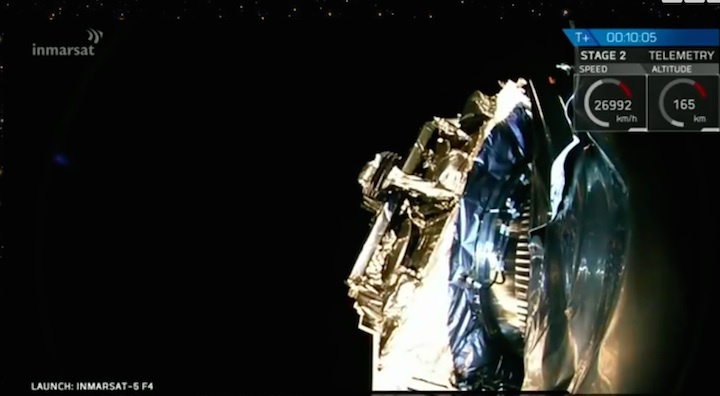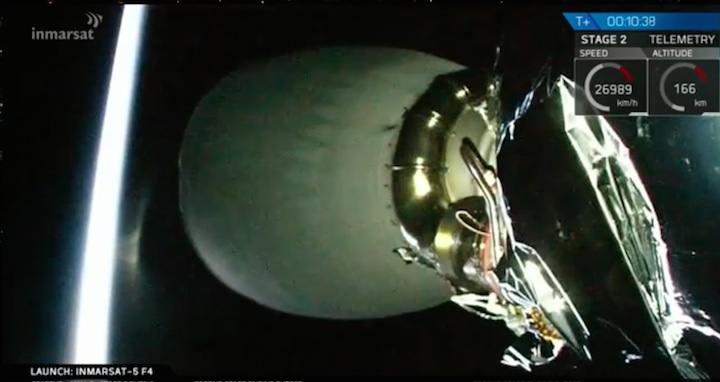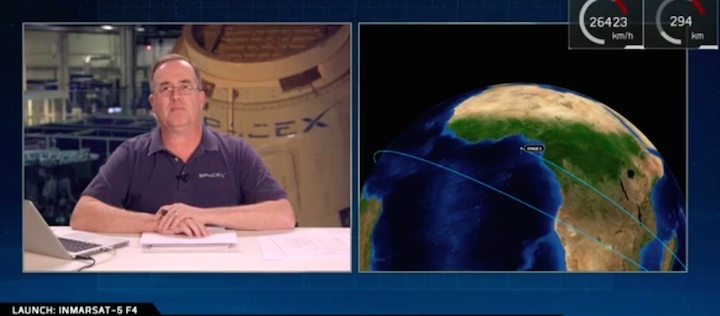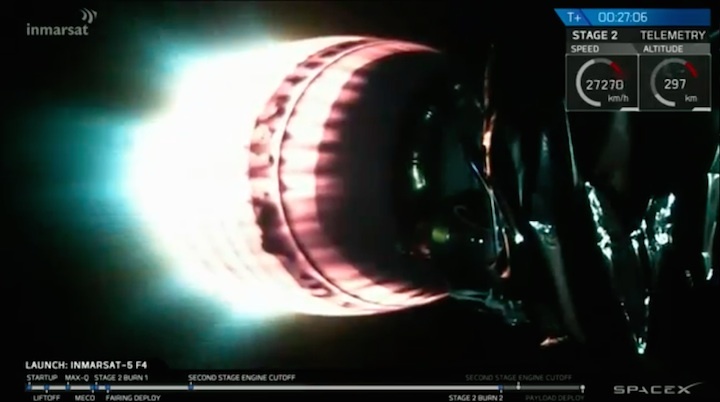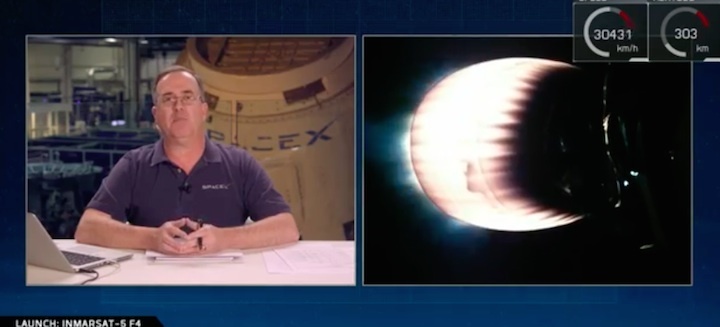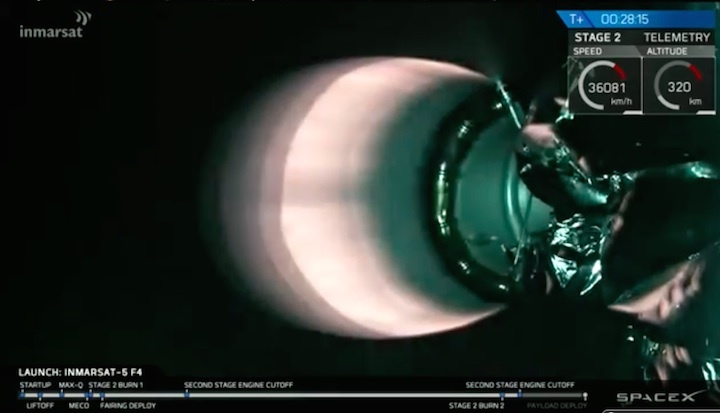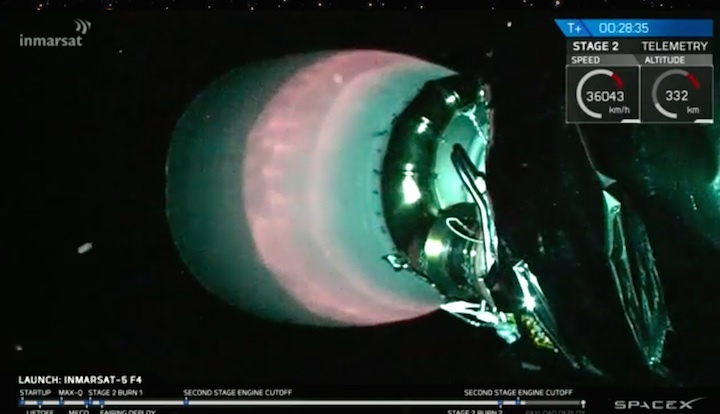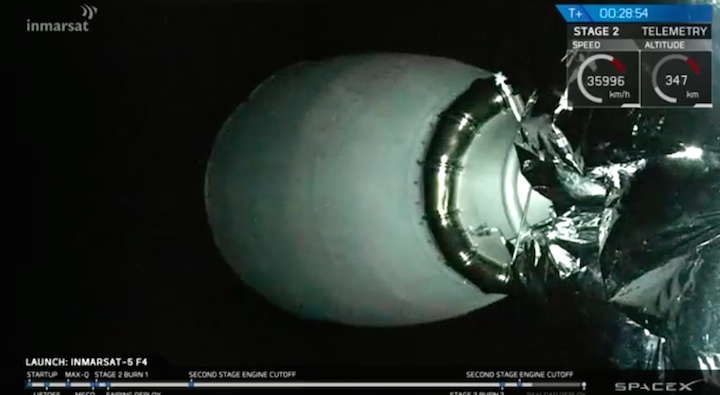 Quelle: SpaceX