Virgin Galactic's second SpaceShipTwo spacecraft, the Virgin Spaceship Unity, soared over Mojave, California, in a captive carry test flight with its WhiteKnightTwo carrier aircraft, the Virgin Mother Ship Eve. Although the Unity spacecraft remained attached to its carrier plane for the entire flight, the test did mark Virgin Galactic's first return to airborne trials of SpaceShipTwo since the company's first spacecraft — the VSS Enterprise — broke apart during a rocket-powered test on Oct. 31, 2014.
"Yesterday's flight was a culmination of years of hard work by our dedicated team, past and present, to build a company and build a beautiful spaceship," Virgin Galactic's billionaire founder Sir Richard Branson said in a statement today (Sept. 9). "Our tireless and dedicated team makes me so proud: Their commitment to the program, to safety, to our founding astronauts, and to our vision to open access to space led us to this first flight test." [See our full slideshow of VSS Unity's first captive carry flight]
Virgin Galactic's SpaceShipTwo vehicles are designed to carry two pilots and six passengers on launches into suborbital space. The spacecraft cannot orbit the Earth, but it's expected to provide passengers several minutes of weightlessness and expansive views of the Earth from space before re-entering the atmosphere and gliding to a runway landing. Virgin Galactic is selling tickets for the experience at $250,000 per seat.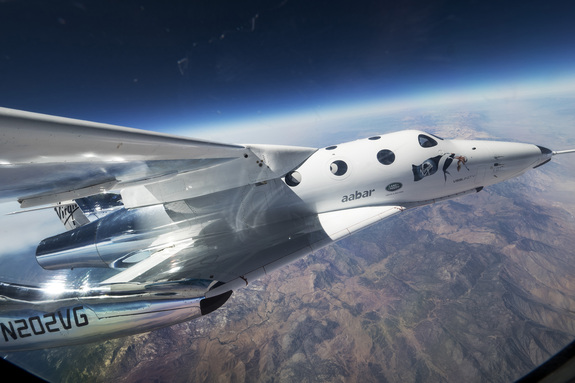 Thursday's test flight took off from the Mojave Air and Space Port, with the VMS Eve carrying the VSS Unity to an altitude of about 50,000 feet (15,000 meters). That's the target altitude for the separation between a carrier plane and SpaceShipTwo during an actual launch. From takeoff to landing, the test flight lasted 3 hours and 43 minutes.
"Today's flight test is going well," Virgin Galacticrepresentatives wrote on Twitter during the flight. "It'll be longer than a typical mission, in part to test what happens when Unity gets very cold."
The test flight also marked another milestone for Virgin Galactic, Branson added.
"Any time a new vehicle is tested in the air is a big deal," Branson wrote. "The significance of yesterday's flight is that it is the first flight of a spaceship built entirely by The Spaceship Company and operated by Virgin Galactic."
Virgin Galactic unveiled the VSS Unity spacecraftearlier this year, on Feb. 19. The spacecraft was already under construction by The Spaceship Company — a Mojave, California-based subsidiary of Virgin Galactic — at the time of the October 2014 accident.
The Enterprise was in the midst of a rocket-powered test flight when it broke apart over the Mojave Desert, killing co-pilot Michael Alsbury and seriously injuring pilot Peter Siebold. An investigation into the crash by the U.S. National Transportation Safety Board found that Alsbury deployed the space plane's "feathering" re-entry system — twin tail booms designed to rotate upward during descent to increase drag and stability — too early. Virgin Galactic and The Spaceship Company subsequently built new safeguards into VSS Unity to prevent the type of accident that doomed Enterprise.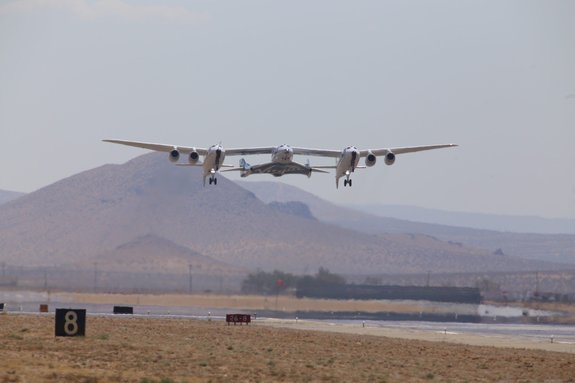 The memory of that 2014 accident seemed to be fresh on the collective mind of the Virgin Galactic team, based on the company's statements.
"Today's an emotional day for us all. So grateful to our families, customers, & friends for sticking with us," Virgin Galactic representatives wrote on Twitter Thursday afternoon. "Couldn't open space without you."
According to Virgin Galactic, Thursday's captive carry test flight is the first in a rigorous series of upcoming trials for VSS Unity. But the company stressed that it will only move forward after a thorough analysis of this week's test.
"With this flight in the books, our team will now analyze a mountain of flight data, learning what worked well and what could be improved for our next flight test," Virgin Galactic representatives wrote. "Only when that analysis is done, along with detailed vehicle inspections, some already-planned work, and potentially more captive carry flights, will we be ready to move into the next phase of test flight."
Quelle: SpaceCom
-
Update: 1.02.2017
.
Mojave: Successful First Glide Flight Test For VSS Unity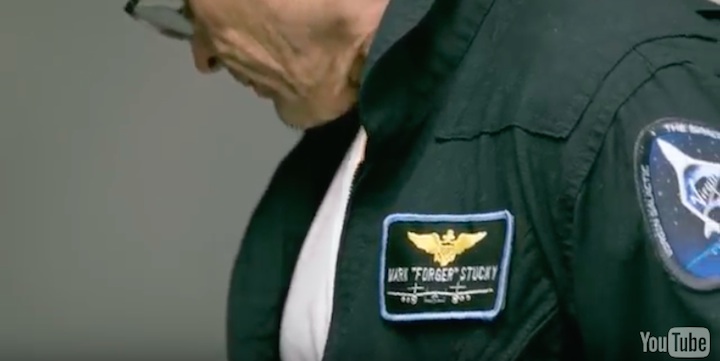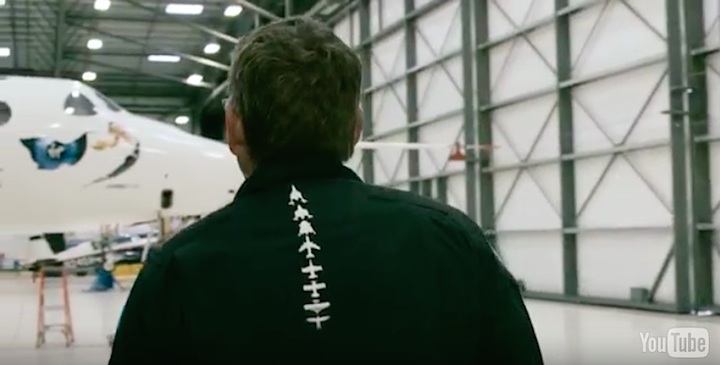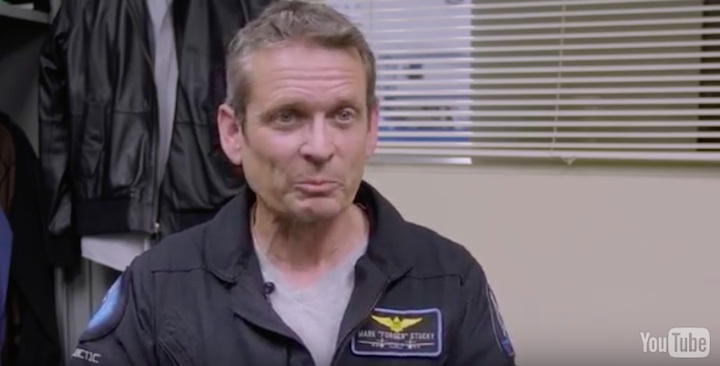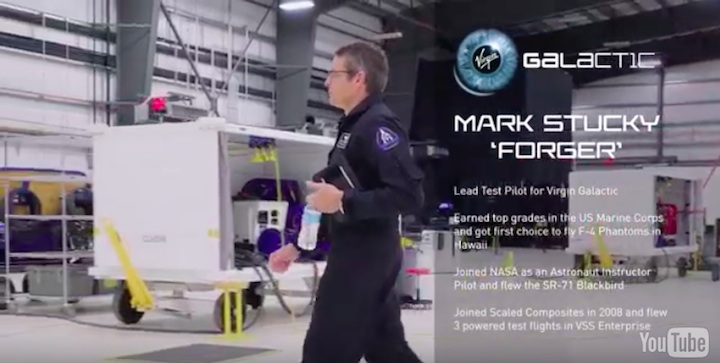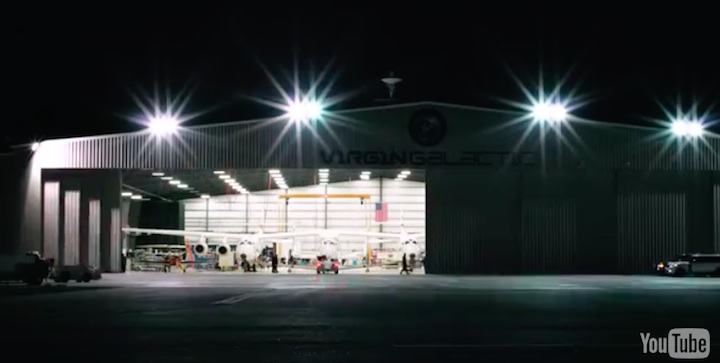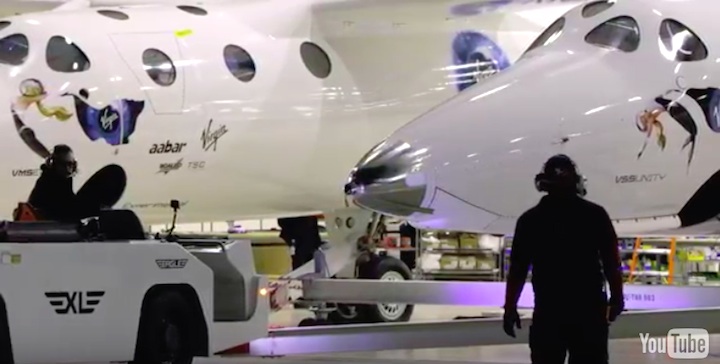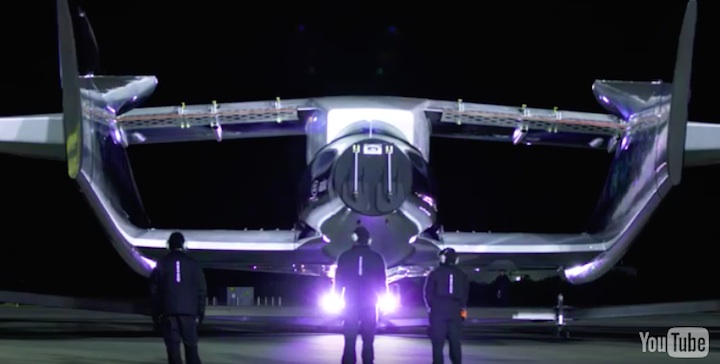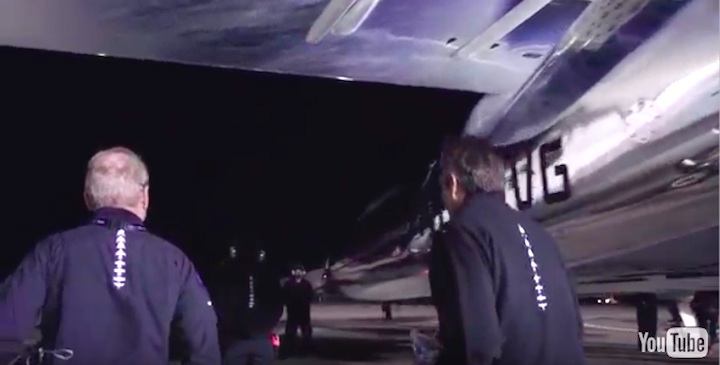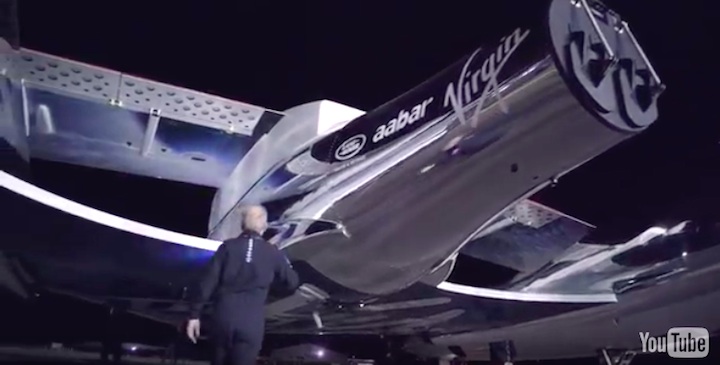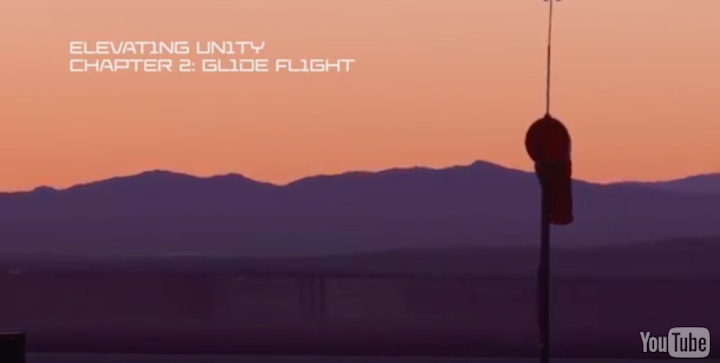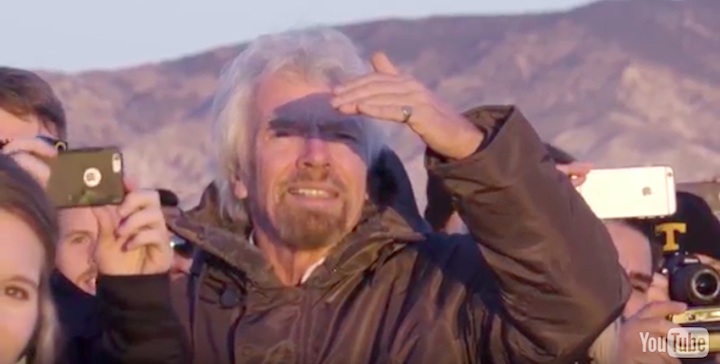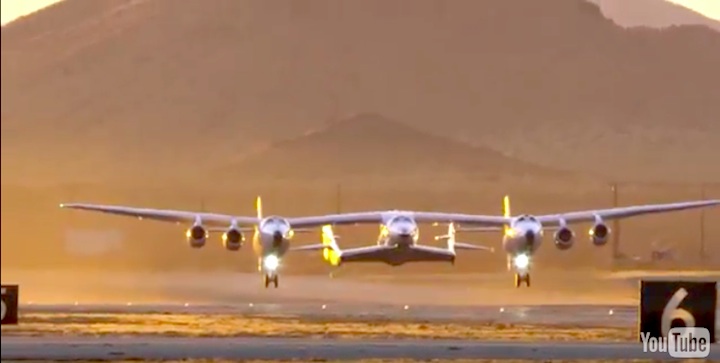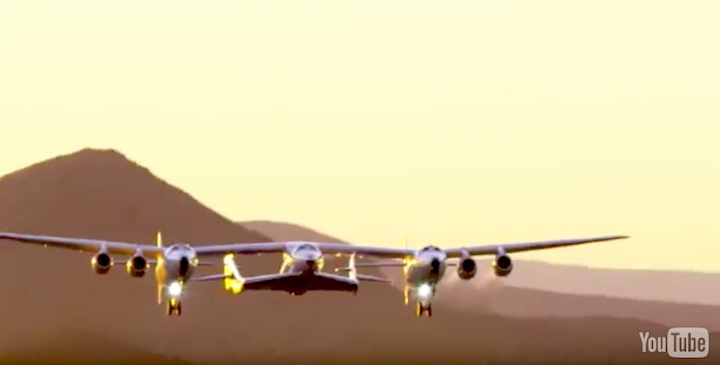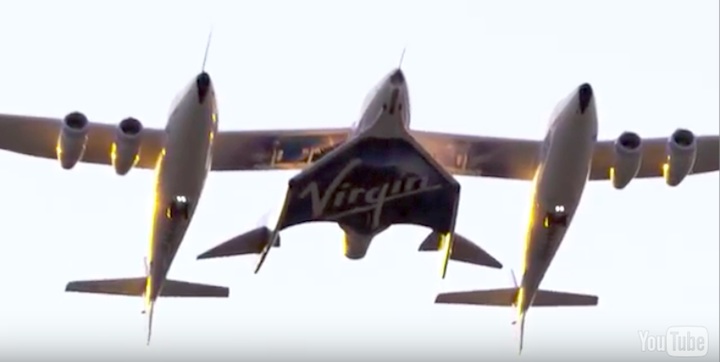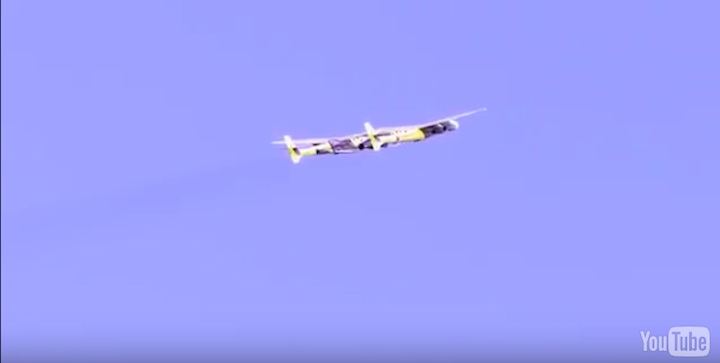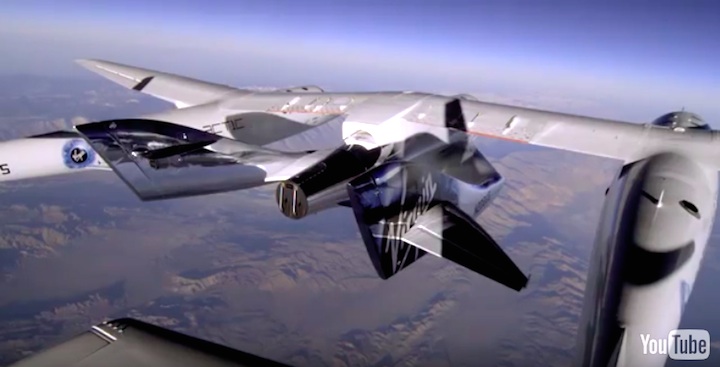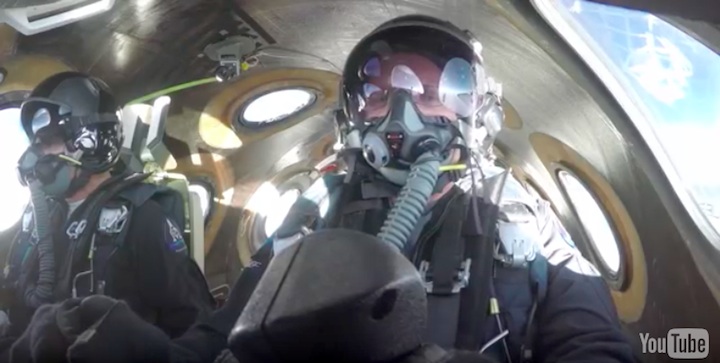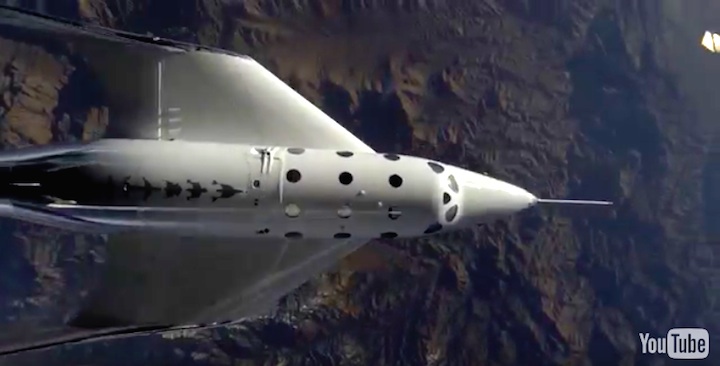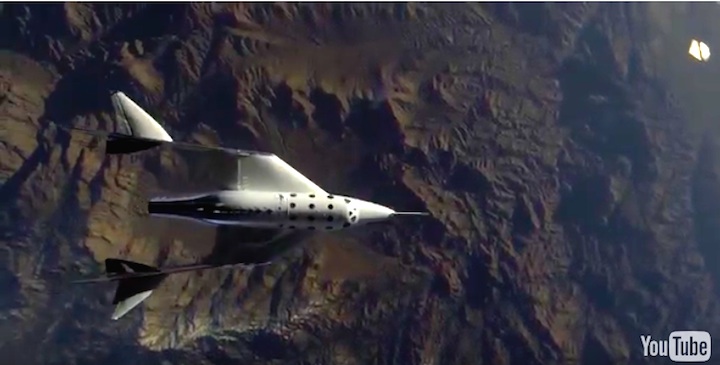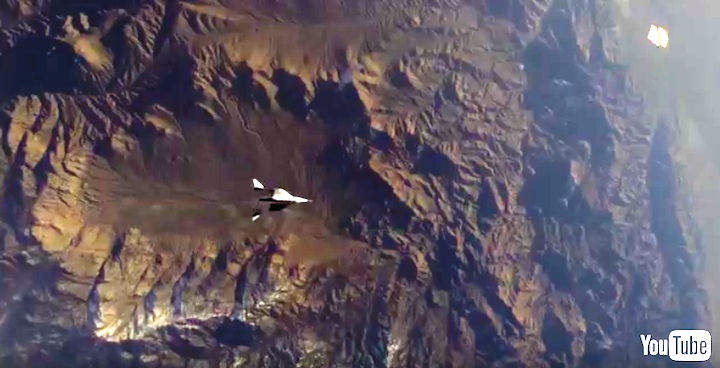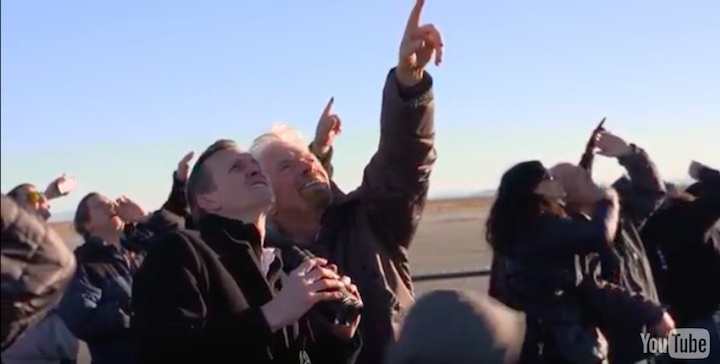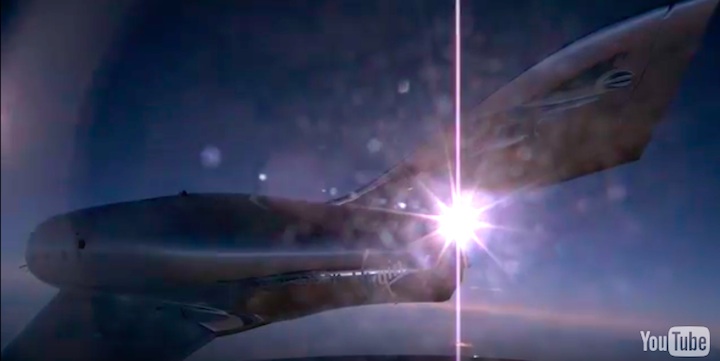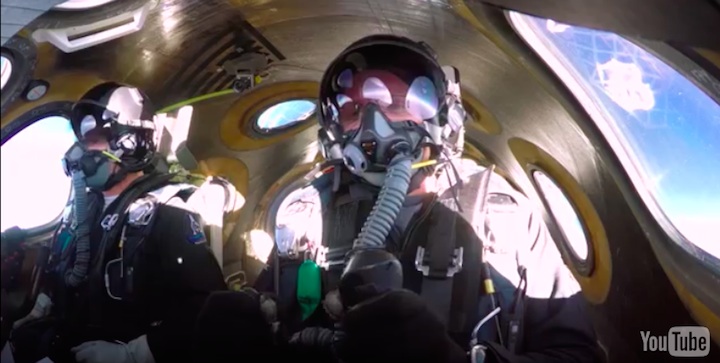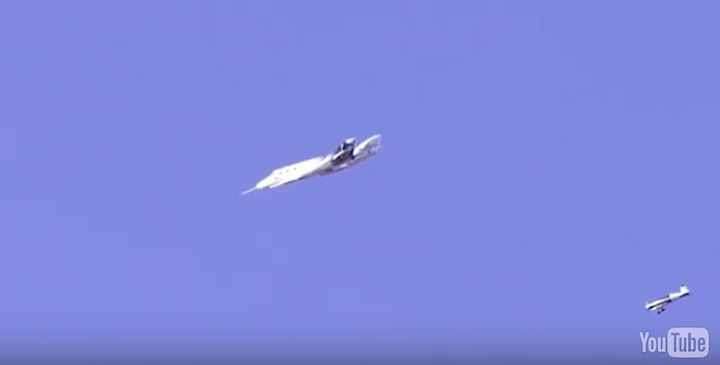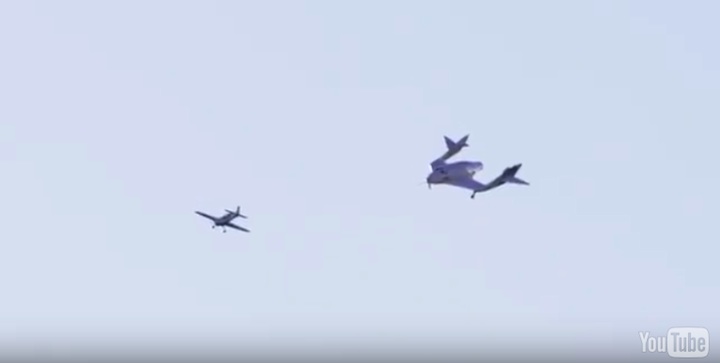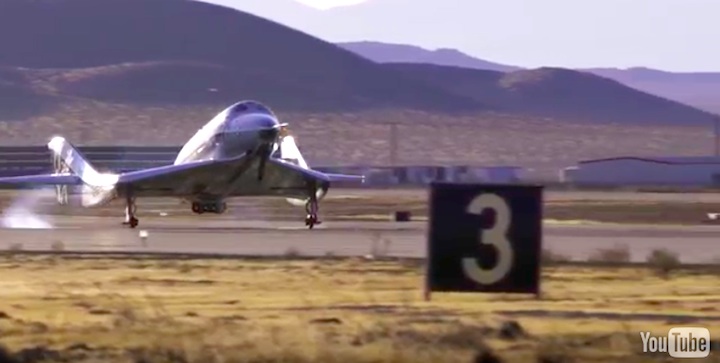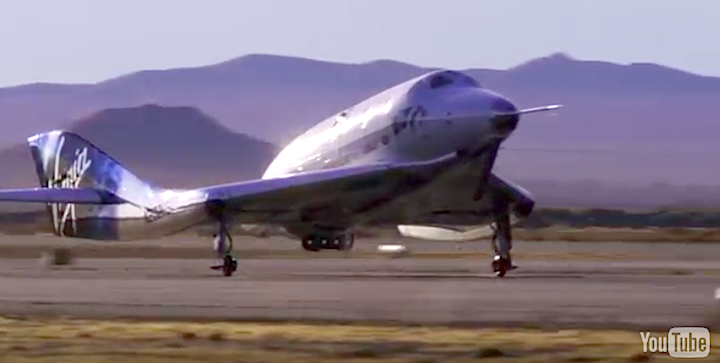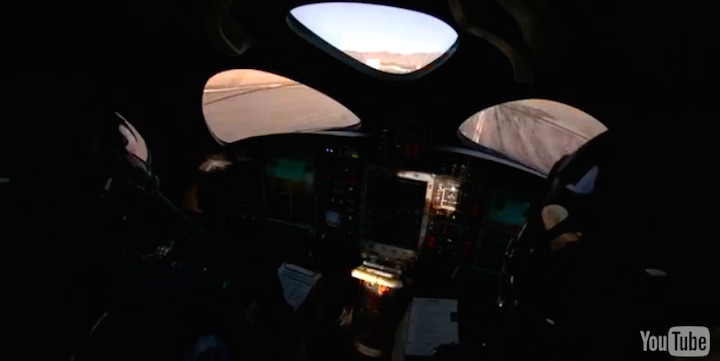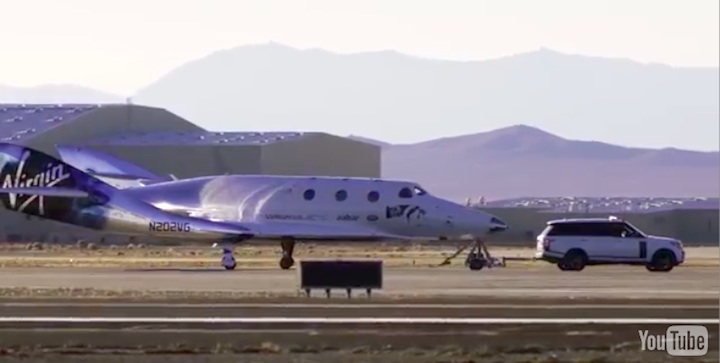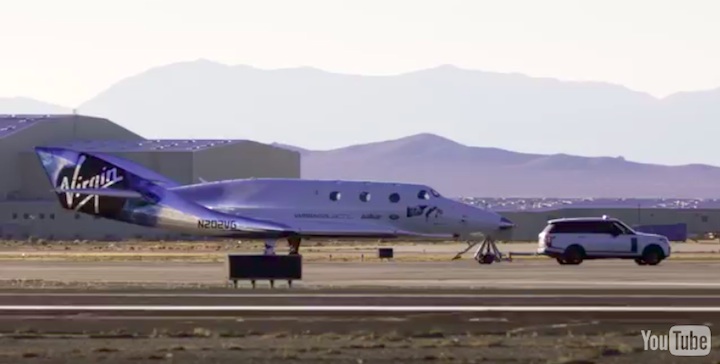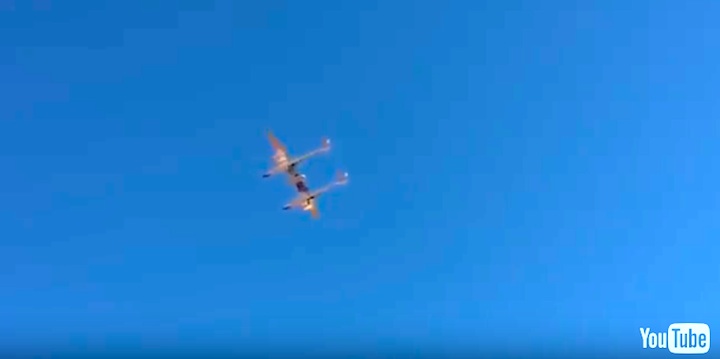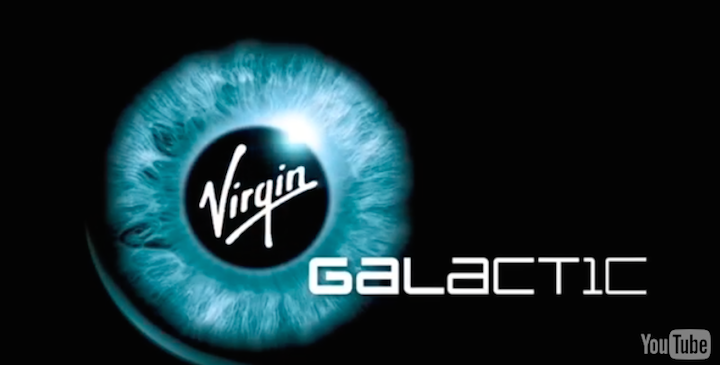 Quelle: Virgin Galactic
-
Update: 25.02.2017
.
Star-studded cast watches Virgin Galactic's SpaceShipTwo glide through test flight
The timetable for commercial flights is dependent on how well the test program goes, and based on the smiles on Branson's face, it looks as if the program is going pretty well.
Virgin Galactic's SpaceShipTwo rocket plane glided through its third free-flying test run today, and although it hasn't yet lit up its engine, there was a high-powered crowd to fuel the excitement at California's Mojave Air and Space Port.
The company's billionaire founder, Richard Branson, was in attendance, as was his son, Sam Branson. Brian Cox, the British physicist and TV host, was there as well.
Cox is working on a documentary for the BBC and the Smithsonian Channel titled "The Quest for Space," and today's test is likely to provide grist for the show. For what it's worth, Cox is scheduled to pay a visit to Blue Origin's headquarters in Kent, Wash., next week.
Virgin Galactic's unpowered glide tests begin with a twin-fuselage mothership, White Knight Two, taking off with SpaceShipTwo attached underneath. When the White Knight reaches the right altitude, SpaceShipTwo is released to glide down to a landing at Mojave.
Today, pilots Dave Mackay and C.J. Sturckow were in the cockpit of SpaceShipTwo, also known as VSS Unity. (The first SpaceShipTwo, VSS Enterprise, broke up in a fatal accident in October 2014.) This flight marked the first SpaceShipTwo tour of duty for Sturckow, a veteran of four space shuttle missions.
Todd Erickson and Kelly Latimer were the pilots for the White Knight Two mothership, with Dustin Mosher serving as flight engineer.
The data from VSS Unity's glide flights will be used to fine-tune the plane's control systems and aerodynamics, in preparation for the rocket-powered flights that are expected to begin this year.
Eventually, the scene will shift from Mojave to Spaceport America in New Mexico, where paying passengers will get on board for their suborbital space tours. About 700 people have made reservations, paying as much as $250,000 for their ticket.
Quelle: GeekWire
---
Update: 2.05.2017
.
SpaceShipTwo Completes Feathered Glide Flight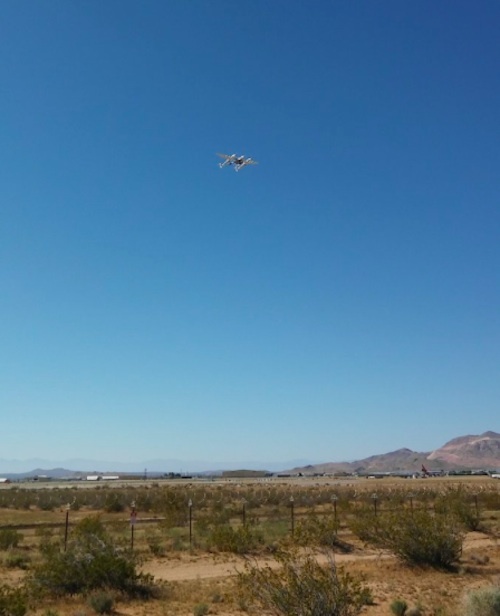 Virgin Galactic completed a successful feathered glide flight of SpaceShipTwo Unity this morning. This was Unity's fourth glide flight and first feather test for Richard Branson's space line.
Ken Brown and I got some good pictures of the takeoff. Waiting to see if Ken got some good ones of the drop. For this flight, we didn't have the best vantage point for that, so we'll have to see what he captured. He's busy with some other work right now, so maybe later today. I'll post some Virgin Galactic photos when they release them.
Virgin Galactic was using a drone that was operating at the Mojave Air and Space Port. If it worked as advertised, we can look forward to interesting video of the takeoff and landing.
Quelle: PARABOLIC ARC