11.07.2020
An expedition to the Moon will serve as a preparation for the mission to the Mars, according to the space corporation senior official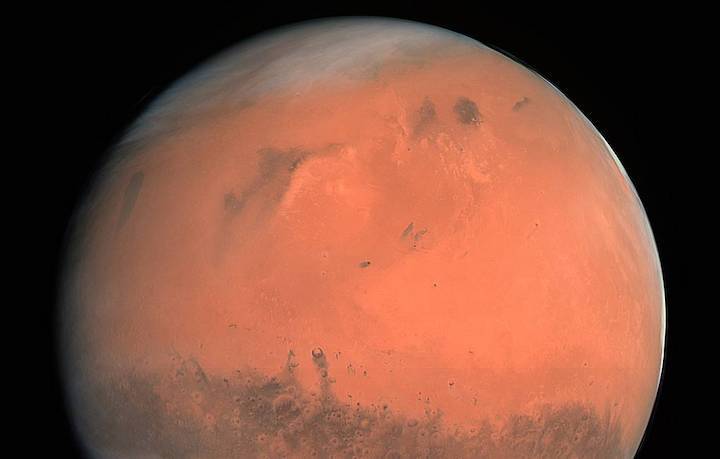 The late 2030s are the most probable time for a crewed spacecraft's flight to Mars, Executive Director of Russia's State Space Corporation Roscosmos for Manned Space Programs Sergei Krikalyov said on Friday.
"If this [a crewed flight] takes place in the 2030s, then this will be the second half of the 2030s. Most probably, this will take place in the late 2030s," the Roscosmos official said in an interview with Mir-24 TV channel.
The mission to the Red Planet will most likely be international, he said.
A manned flight to that planet is a long-term prospect and an expedition to the Moon will serve as a preparation for it, Krikalyov said.
"Today a spacecraft is being developed for a flight beyond the low near-Earth orbit: an advanced crewed spaceship, which is being created to make it possible to travel beyond the near-Earth orbit to the Moon or Mars when the time comes," he specified.
The first flight of Russia's latest Oryol manned spacecraft without a crew is planned for late 2023 from the Vostochny spaceport. Roscosmos Chief Dmitry Rogozin said in a presentation in May 2019 that the Russian space agency planned to land humans on the Moon in 2030.
Quelle: TASS
1587 Views