.17.01.2013
Globalstar's final batch of second-generation satellites are integrated for their Starsem mission from Baikonur Cosmodrome
-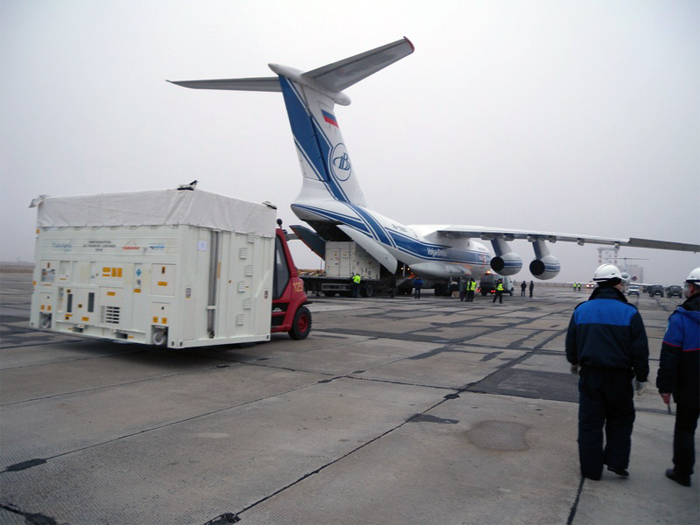 The FM #21 and FM #25 spacecraft for Globalstar's second generation constellation arrive at Baikonur Cosmodrome's Yubileiny Airport (photo at left).
-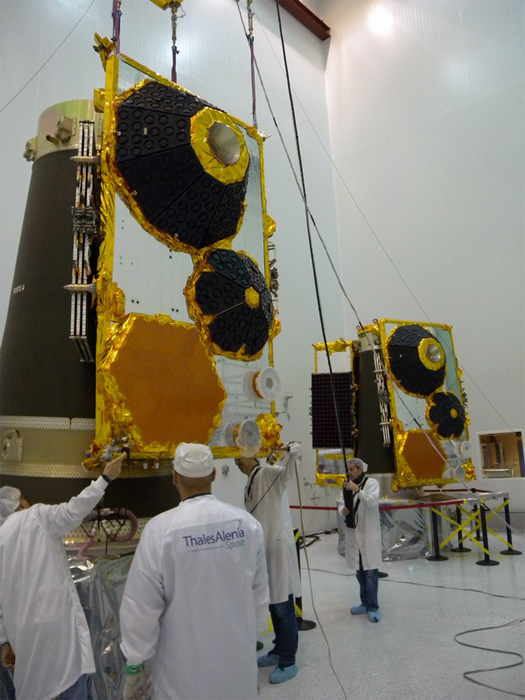 Two other satellites are shown after their integration on the two-segment dispenser system that will be installed under Soyuz' payload fairing.
-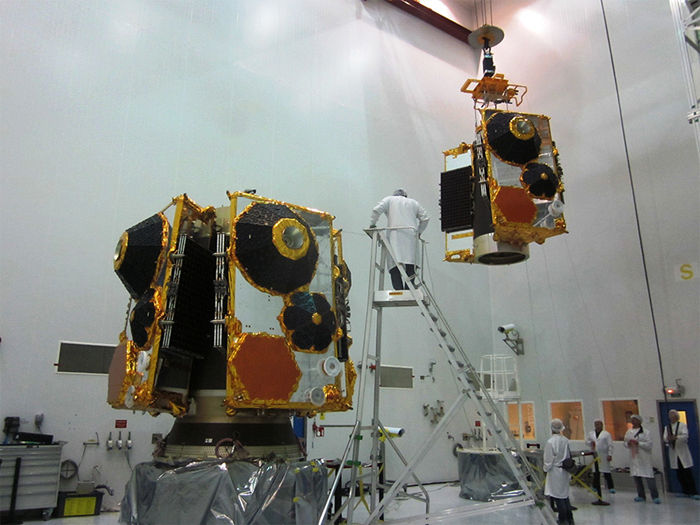 The Soyuz payload dispenser system's upper mast with two Globalstar satellites is moved into position for mating with the lower portion which holds four more spacecraft
-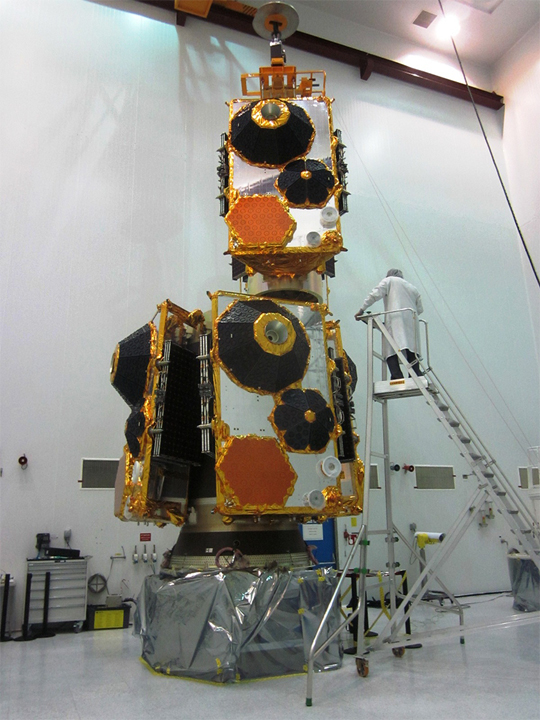 The mating operation nears completion to create a 6.7-meter-tall unit.
-
Soyuz Flight ST26
Six Globalstar satellites have been integrated on their dispenser for orbiting on the next Soyuz flight operated by Starsem, which is Arianespace's Euro-Russian affiliate responsible for commercial missions with this medium-lift launcher at the Baikonur Cosmodrome.
During activity today in Starsem's clean room facilities at the Cosmodrome, the satellite dispenser system's upper mast section was mated with the lower mast portion, creating a 6.7-meter-tall unit that contains the complete payload "cluster."
Two of the 700-kg.-class Globalstar spacecraft are installed on the mast's upper portion and will be deployed first during the February 4 flight, while the remaining four satellites are positioned on the lower section for their subsequent release in the mission sequence.
These satellites – supplied by Thales Alenia Space – are trapezoidal in shape, allowing them to be installed around the conical payload dispenser.
They represent the final batch in Globalstar's second-generation constellation, which provides products including relay capacity for mobile and fixed satellite telephones, simplex and duplex satellite data modems and flexible service packages.
The upcoming Starsem mission is the final of four flights currently contracted to Arianespace for orbiting the second-generation Globalstar constellation – wrapping up a series of launches that started in October 2010, and continued in July and December 2011.
It will be the 26th performed by Starsem since beginning operations at Baikonur Cosmodrome in 1999 on a historic introductory commercial Soyuz flight also at the service of Globalstar – carrying four of its first-generation constellation satellites.
-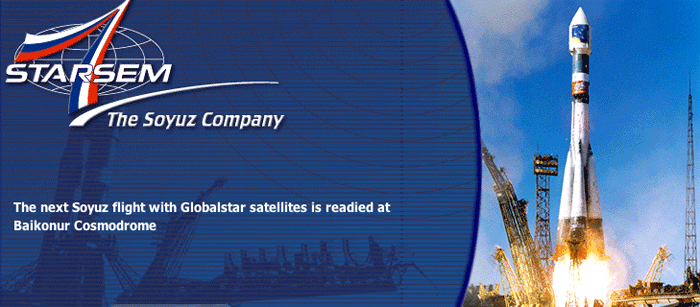 Starsem is the Soyuz company, dedicated to providing commercial launch services with the reliable and proven Soyuz family of launch vehicles.
The European-Russian organization brings together all key players involved in the production and operation of Soyuz and is responsible for international sales of the world's most versatile launch vehicle.
Created in 1996, Starsem offers the Soyuz for a broad range of mission needs, including satellite telecommunications systems, scientific spacecraft, and Earth observation / meteorological platforms.
Starsem provides each customer a true turnkey service, from manufacture of the launch vehicle to mission preparations at the Baikonur Cosmodrome and successful in-orbit delivery of payloads.
Starsem launch services:
By building on the strength of its relationship with its partners and suppliers, Starsem offers its customers focused, proven launch services that include the following primary activities:
- Exclusive marketing, sales and management of Soyuz commercial launch services;
- Mission management and organization that covers all aspects of launch activities and preparation from contract signature through launch;
- Systems engineering support and analysis;
- Production, verification, and delivery of the launch vehicle and all associated hardware and equipment, including all adaptations required to meet customer requirements;
- Ground facilities and support for customer activities at launch site;
- Combined operations at launch site, including launch vehicle and spacecraft integration and launch;
- Telemetry and tracking ground station support and post-launch activities;
- Assistance and logistics support, which may include transportation and assistance with insurance, customs, and export licenses; and
- Quality assurance and safety activities.
Starsem provides the customer with a single point of contact (the mission manager) for all launch service activities in order to simplify and streamline the process.
-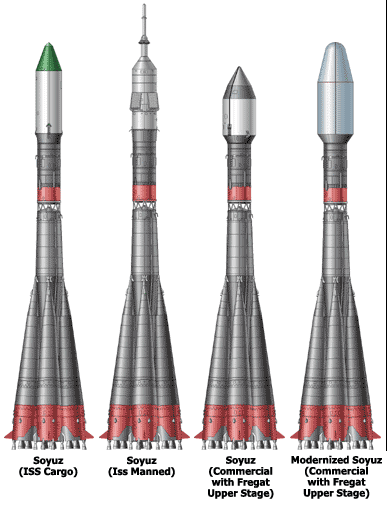 Soyuz launch vehicle family
-
Quelle: arianespace, Starsem
-
Russia will make its first space launch from Baikonur in Kazakhstan in February, the Federal Space Agency (Roscosmos) said on Monday, January 21.
"Preliminarily, the first launch will take place on February 5. The exact date of the launch will be known in late January," the Roscosmos press service told Itar-Tass.
Meanwhile, work is underway at Baikonur to prepare a Soyuz-2.1a carrier rocket for the launch. It will have to take a Fregat booster and six low-orbit Globalstar-2 satellites to outer space in early February.
The Fregat booster was fueled on Sunday, February 20, and taken to the assembly and test facility on Monday to get the satellites attached to it.
-
Payload elements come together in Starsem's wrap-up Soyuz mission from Baikonur Cosmodrome for Globalstar
The Soyuz launch campaign for Globalstar's final batch of second-generation satellites has entered a new phase at Baikonur Cosmodrome, with the "stack" of six spacecraft now positioned in the facility for its mating with the launcher's upper stage and encapsulation in the payload fairing.
This activity is taking place inside the Upper Composite Integration Facility (UCIF), which is one of three on-site clean rooms operated by Starsem – which is responsible for commercial Soyuz operations from Baikonur Cosmodrome.
The campaign is now ready for installation of the satellite stack atop Soyuz' Fregat upper stage in the UCIF. Once the payload stack/Fregat stage mating is completed, it will be rotated to the horizontal position, followed by payload fairing encapsulation.
The completed unit will then be transferred to the Cosmodrome's launch vehicle assembly and integration facility (known by its "MIK 40" Russian designation) for mating with the Soyuz.
Starsem's upcoming mission is set for February 4, and is the final of four launches currently contracted via Arianespace for orbiting Globalstar's second-generation constellation. It will be the 26th flight conducted under Starsem's responsibility since 1999, when the affiliate's historic commercial Soyuz maiden flight carried four of Globalstar's first-generation constellation satellites.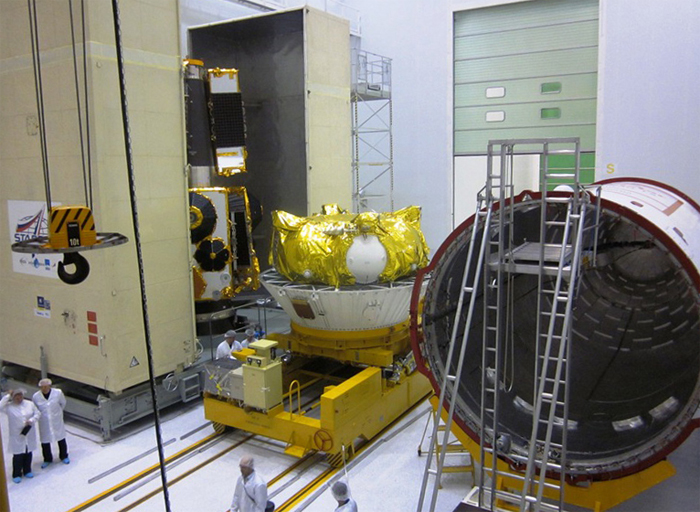 The "stack" of six Globalstar second-generation satellites is partly visible inside the protective container (at left) that was used for its transfer into Starsem's Upper Composite Integration Facility at Baikonur Cosmodrome. At center is the Fregat upper stage on which the stack will be installed, followed by encapsulation in the payload fairing (positioned at right).
-
Update: 27.01.2013
.

Globalstar, Inc. (OTCBB:GSAT) today announced that its fourth launch of six second generation satellites has been confirmed for February 5, 2013 at the following time:
10:20 p.m. Baikonur time
08:20 p.m. Moscow time
05:20 p.m. Paris time
11:20 a.m. Eastern Standard Time
10:20 a.m. Central Standard Time
08:20 a.m. Pacific Standard Time
This will be the fourth and final launch from the Cosmodrome in Baikonur, Kazakhstan, completing Globalstar's plan to orbit 24 second-generation satellites. Globalstar has previously launched 18 second-generation satellites in launches that occurred on October 19, 2010, July 13, 2011 and December 28, 2011. Globalstar has placed into commercial service all of the previously launched second-generation satellites.
The February 5th launch is the last launch necessary to fully restore Globalstar's Duplex service to the high level of quality that Globalstar's customers have historically enjoyed. Globalstar's second-generation satellites were designed and manufactured by Thales Alenia Space with a service life of fifteen years, twice that of Globalstar's first-generation satellites.
Globalstar's launch services provider, Arianespace, will utilize the highly reliable Soyuz Fregat launch vehicle. Globalstar, in association with Arianespace, has previously completed eleven launches utilizing the Soyuz, which is credited with more than 1795 successful launches to date.
All six second-generation satellites for the fourth launch have been fueled and mated to the Dispenser, and the Upper Composite has been transferred to the assembly facility near the launch pad where it will be mated to the Soyuz.
Members of Globalstar's executive management team, including Anthony Navarra, President of the Space Program, and L. Barbee Ponder, General Counsel and Vice President Regulatory Affairs, will attend the launch.
Quelle: Globalstar Inc.
-
Update: 5.02.2013
Arianespace-Starsem Flight ST 26: Soyuz-Fregat – Globalstar-2; Postponed 24 hours
Baikonur, February 5, 2013
Due to the unfavourable weather conditions (high altitude winds) over the launch site in Baikonur, it was decided to postpone the Soyuz ST-26 launch by 24 hours.
Quelle: arianespace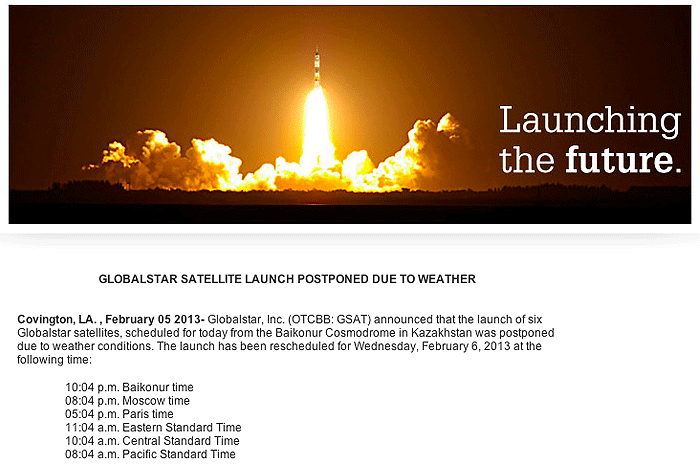 .
Update: 6.02.2013
.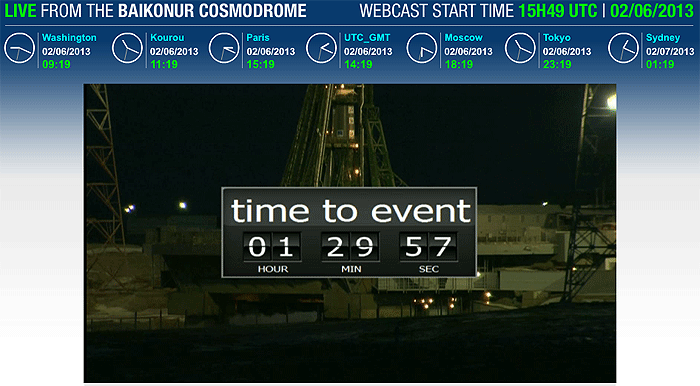 -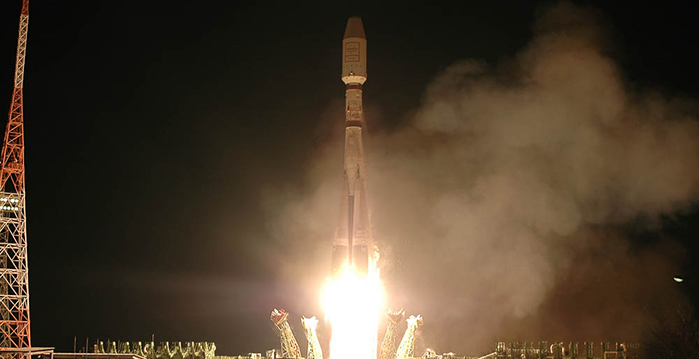 Soyuz lifts off from Baikonur Cosmodrome on the fourth and final Arianespace/Starsem mission currently contracted by Globalstar for the deployment of its second-generation satellite constellation.
.
February 6, 2013 – Soyuz Flight ST26
Today's successful orbiting of six spacecraft on a Starsem Soyuz mission from Baikonur Cosmodrome marks the wrap-up of launch services currently contracted with Arianespace by Globalstar for the deployment of its second-generation constellation.
This was the fourth and final such Soyuz launch from Baikonur Cosmodrome performed on behalf of Arianespace by its Starsem affiliate, following similar missions in October 2010, July 2011 and December 2011 to fulfill Globalstar's plan of orbiting 24 second-generation satellites. Additionally, it builds on an earlier series of eight Soyuz flights conducted by Starsem from 1999 to 2007, which deployed 32 of Globalstar's first-generation spacecraft.
Jean-Yves Le Gall, the Chairman & CEO of Arianespace and Starsem, noted that the initial Soyuz mission for Globalstar occurred almost exactly 14 years ago – on February 9, 1999 – making this provider of mobile satellite voice and data services the first-ever customer for Starsem's commercial launch services with the Russian-built vehicle.
"I would like to express my sincere appreciation to Globalstar for its constant confidence and support," Le Gall said. "Globalstar and Starsem have definitely formed close ties together on the path to success."
He also thanked the program partners, including Astrium; Russia's Roscosmos, TsSKB-Progress, NPO-Lavotchkin and KBOM; along with the teams at Starsem and Arianespace for today's close-out success. "Once again, we have demonstrated that Soyuz and its Fregat upper stage represent an extremely reliable launch system and the workhorse for satellite constellation deployments! Bravo!"
Globalstar's second-generation spacecraft deployed by Soyuz weighed approximately 700 kg. each, and are three-axis-stabilized satellites built by Thales Alenia Space. They are fitted with 16 transponders operating from C-band to S-band, along with 16 receivers from L-band to C-band. Their 15-year design life is twice that of Globalstar's predecessor first-generation spacecraft, which weighed some 450 kg. each.
The modernized Soyuz utilized by Starsem to loft Globalstar's second-generation payloads is the same basic vehicle as employed by Arianespace in operations with the medium-lift launcher from the Spaceport in French Guiana.
Today's mission was the 26th Starsem launch since its February 1999 maiden liftoff. In addition to deploying the Globalstar constellations, Starsem flights have lofted the Metop-A and Metop-B meteorological spacecraft, the GIOVE-A and GIOVE-B experimental navigation satellites, the Radarsat-2 radar-based Earth observation platform, the Corot and Cluster II scientific spacecraft, the Mars Express and Venus Express interplanetary probes, the Amos 2 and Galaxy 14 telecommunications satellites, and the IRDT (Inflatable Reentry and Descent Technology) demonstrator.
.
Frams: Start-Video arianespace
.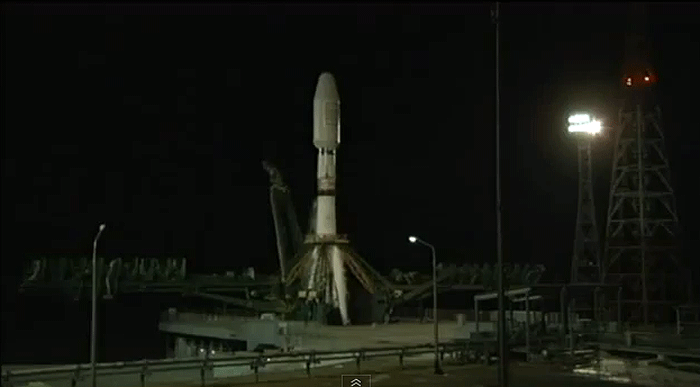 -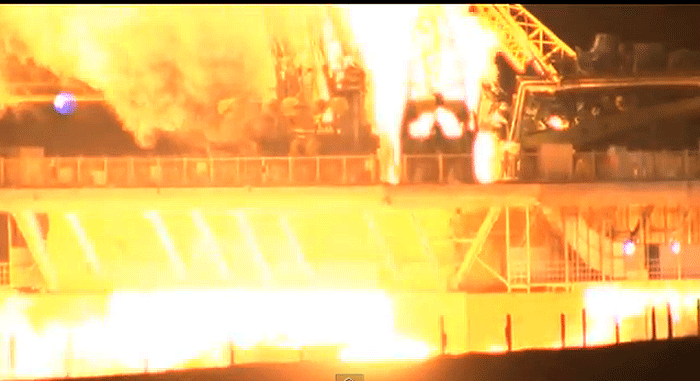 -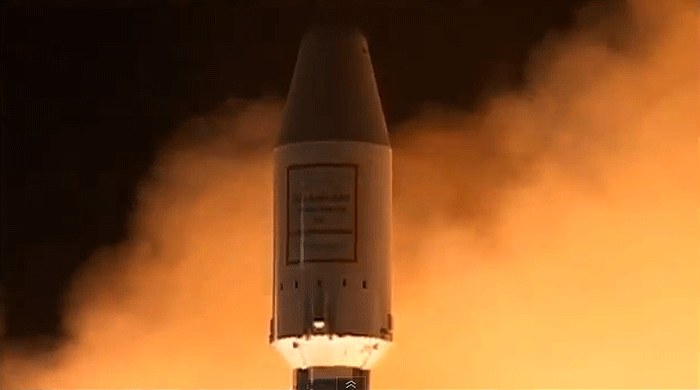 -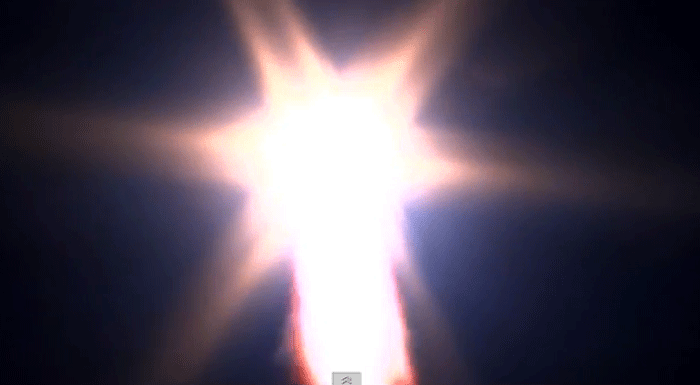 -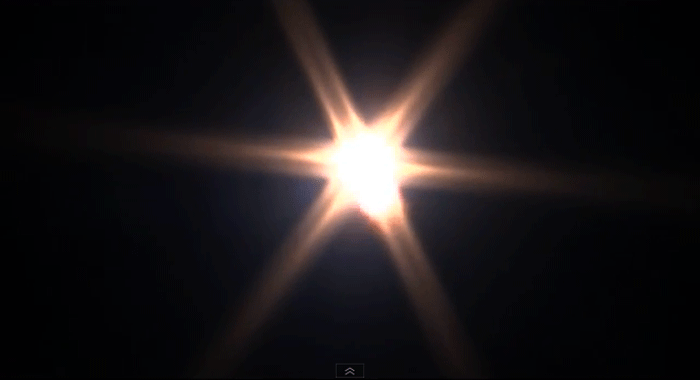 -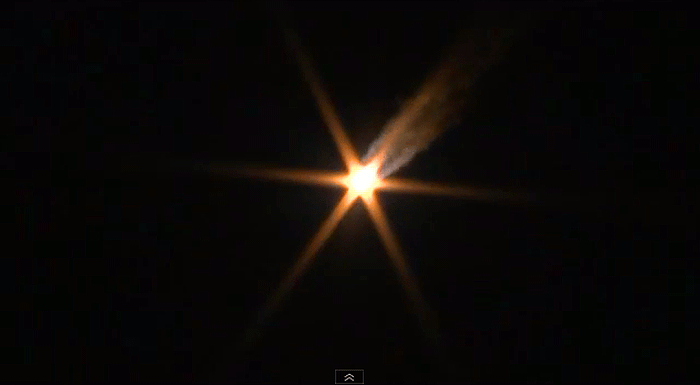 -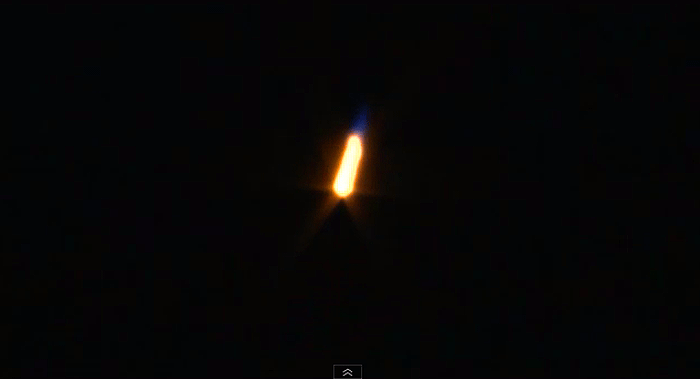 -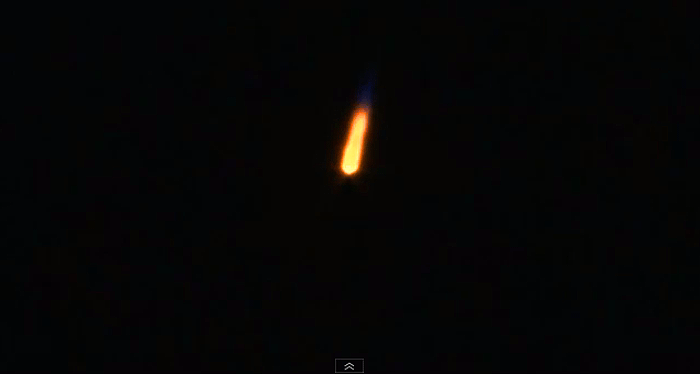 -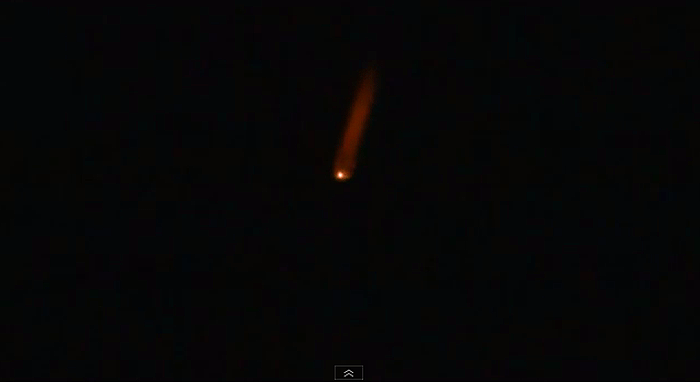 -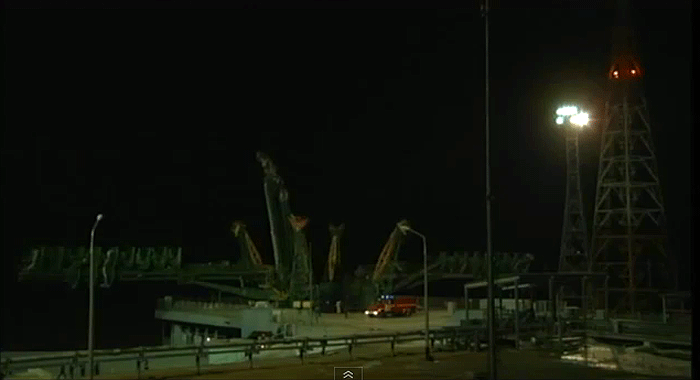 4687 Views