The two-stage United Launch Alliance Atlas V rocket stands 191 feet tall including the protective payload fairing that contains the 21-foot-long Orbital ATK Cygnus module, which is packed with 7,626 pounds of cargo bound for the International Space Station.The rocket's first stage booster is powered by an RD-180 engine that burns liquid oxygen and RP-1 fuel, a refined kerosene. The Centaur upper stage is powered by a single RL-10C engine fueled by liquid hydrogen and liquid oxygen. In the image above, a white plume of gaseous oxygen is seen venting away from the rocket. This is normal and expected as cryogenic liquid oxygen warms up and small amounts boil off.
Today's launch will be the 71st for the Atlas V rocket.
LIVE-Frams: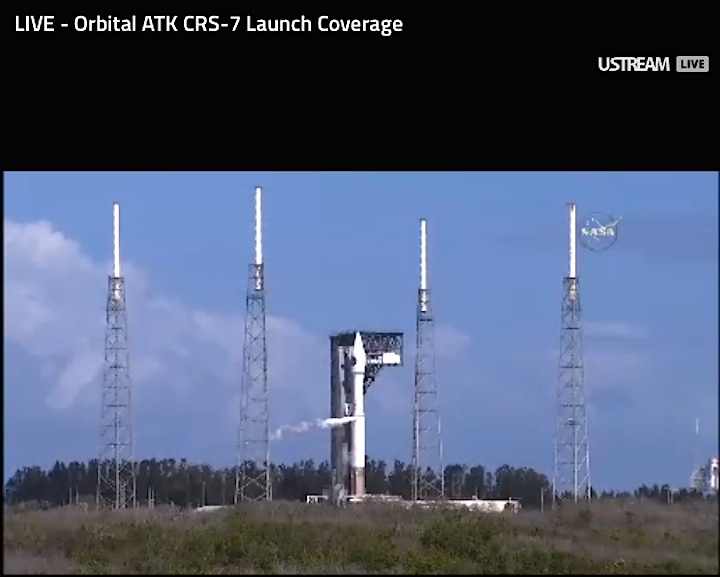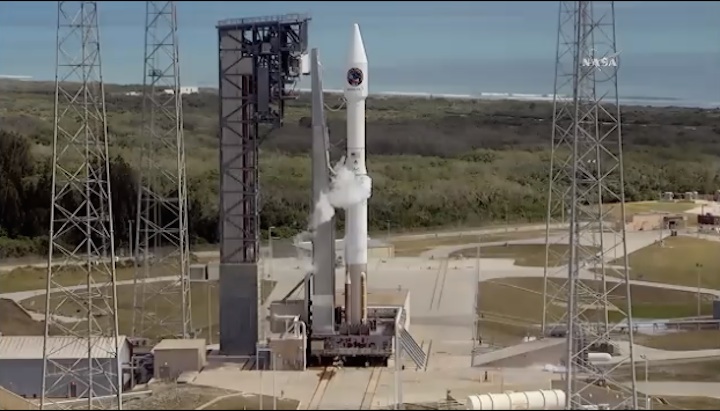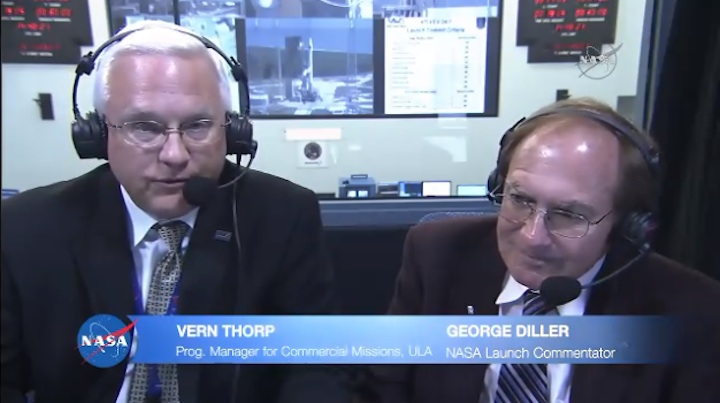 ---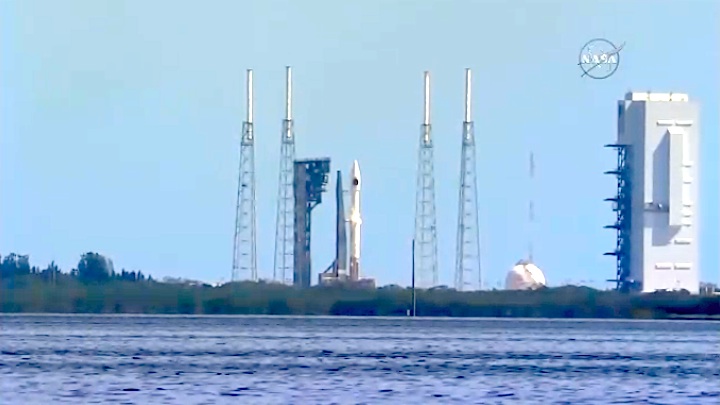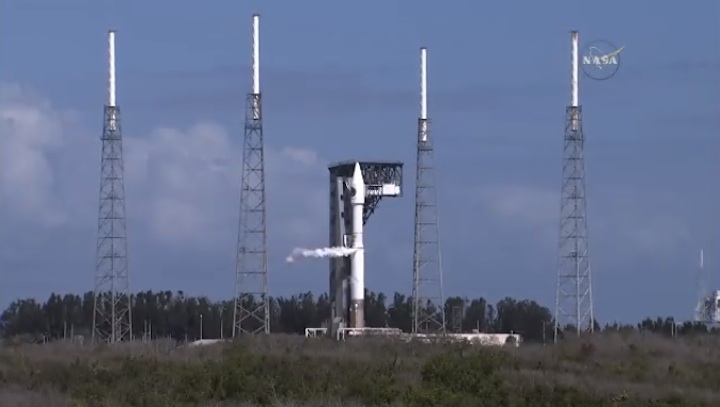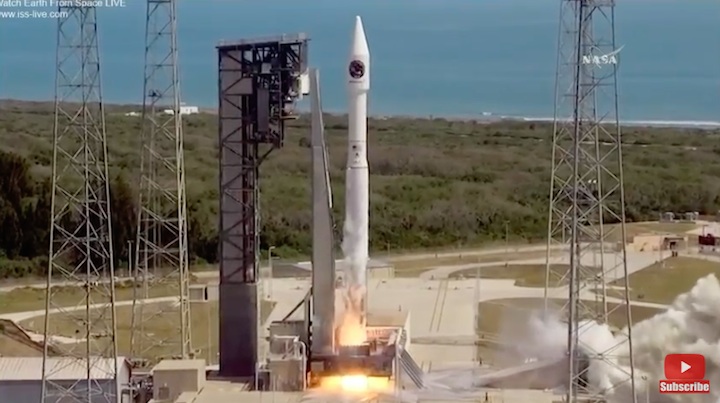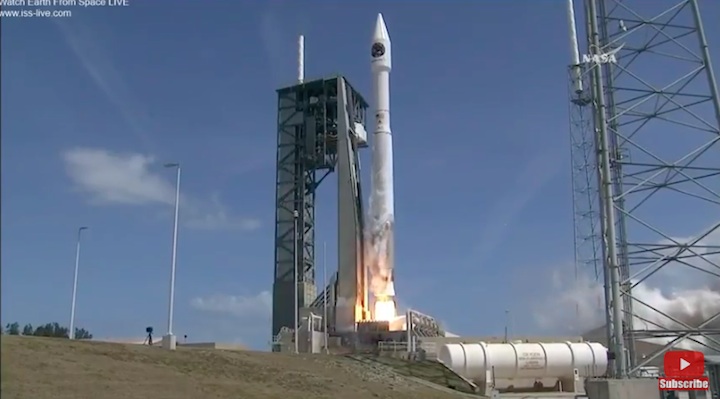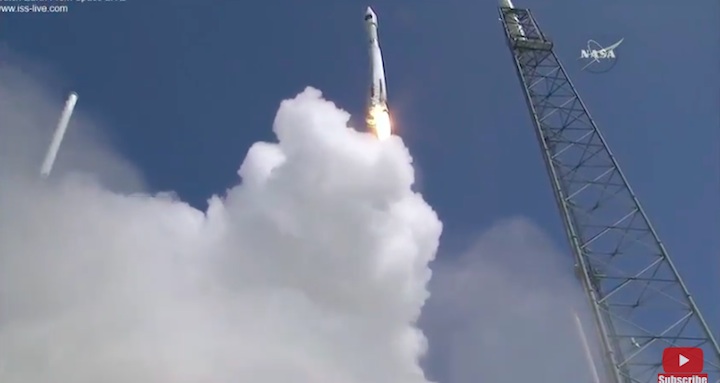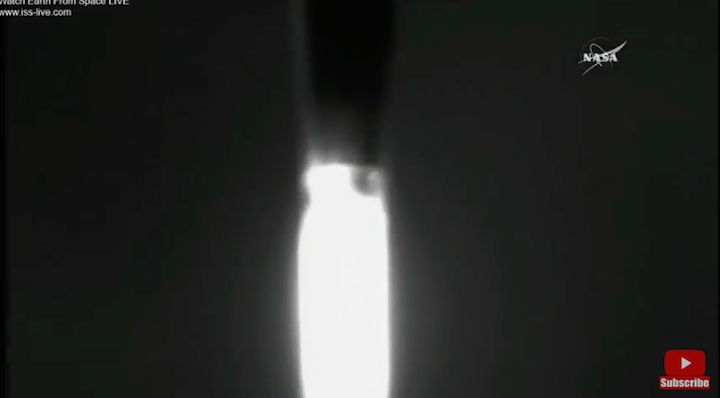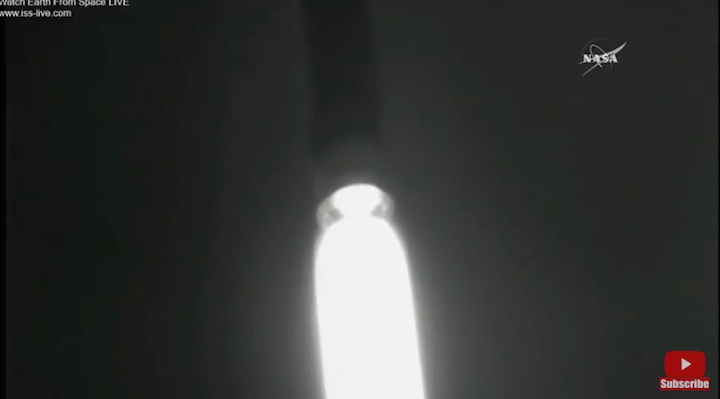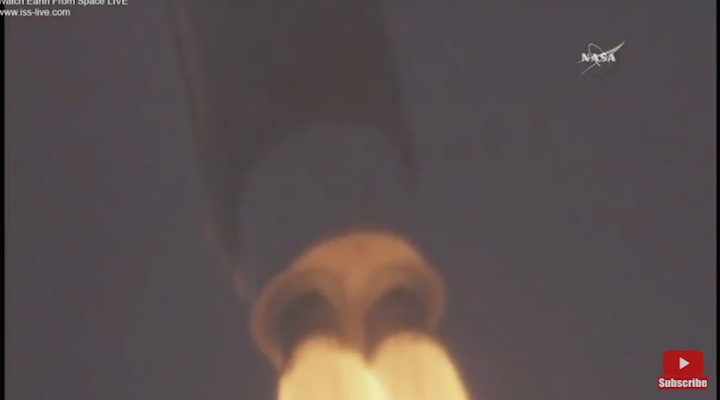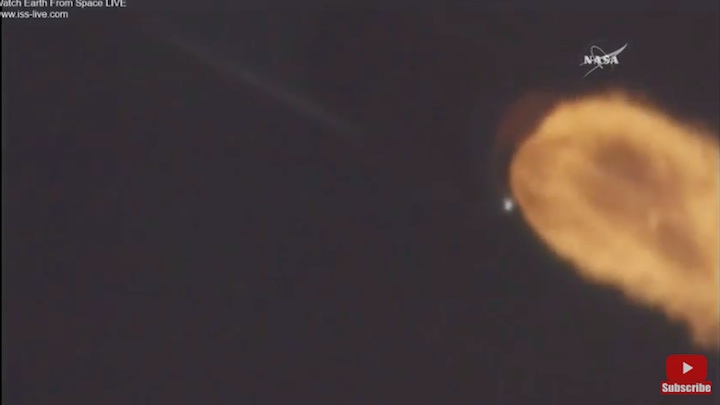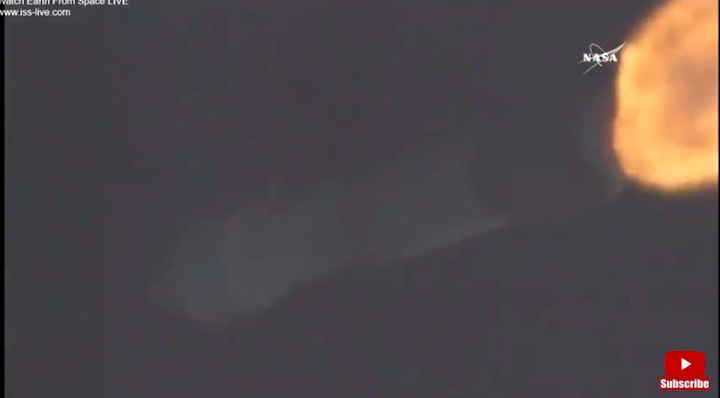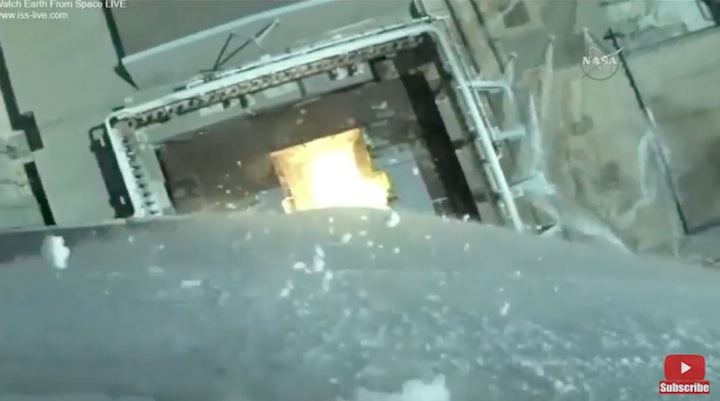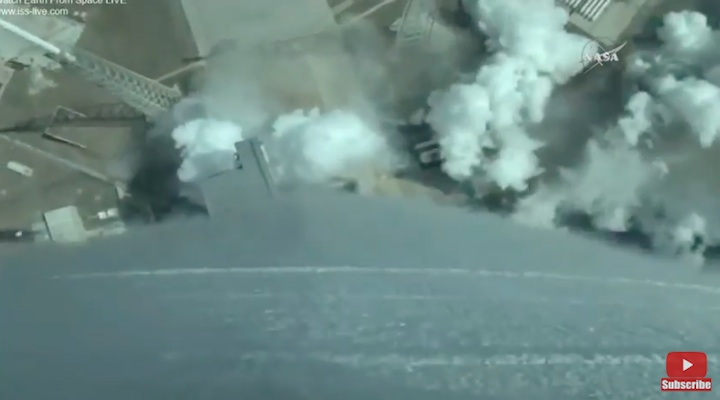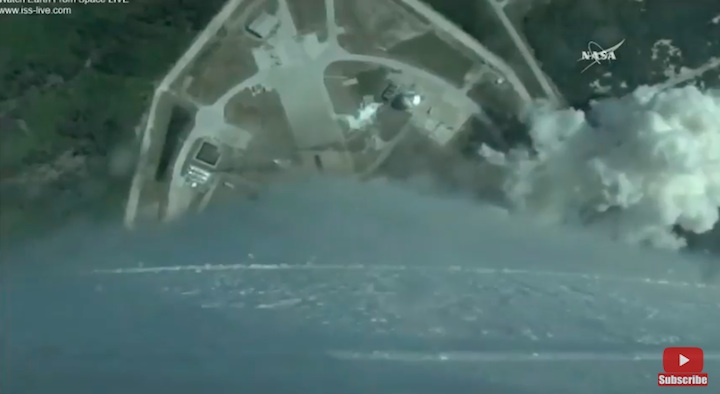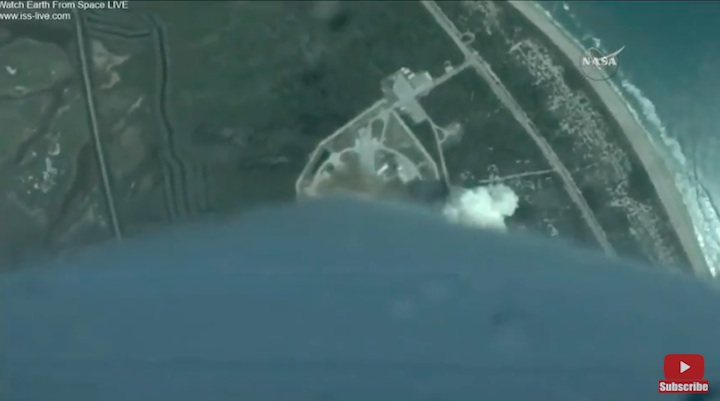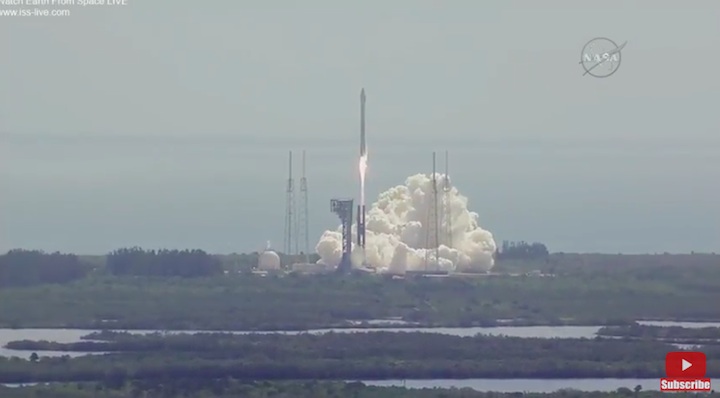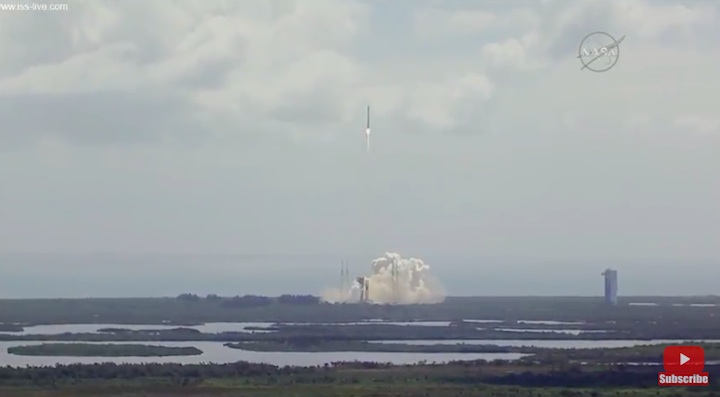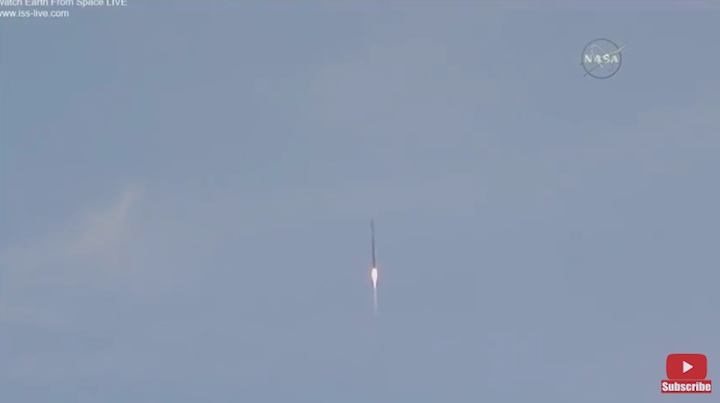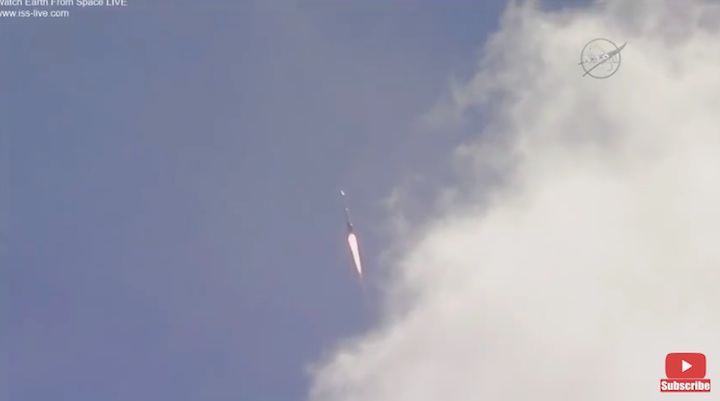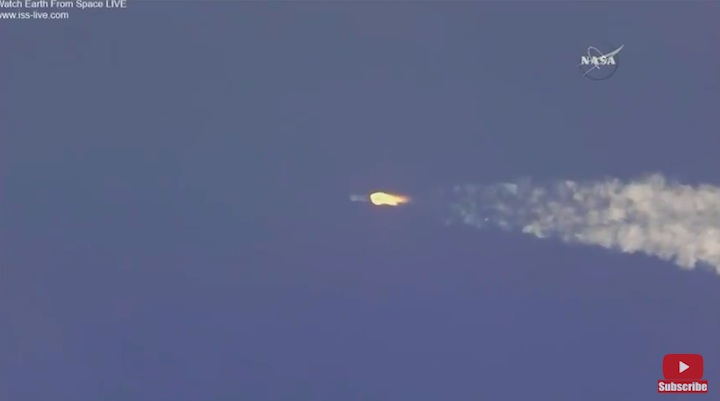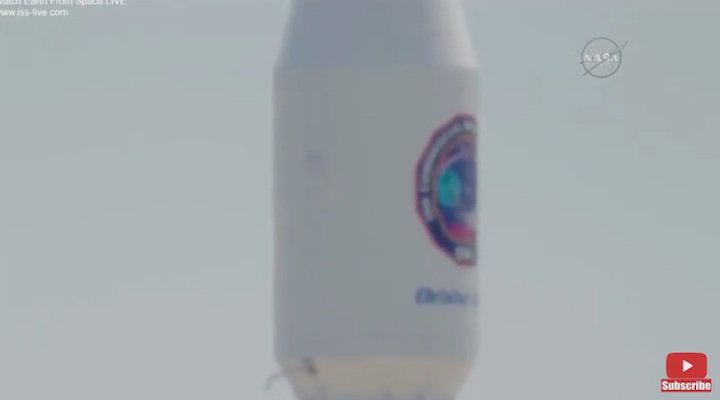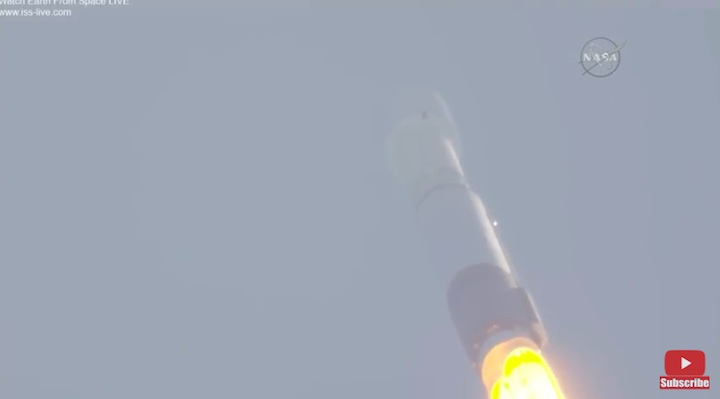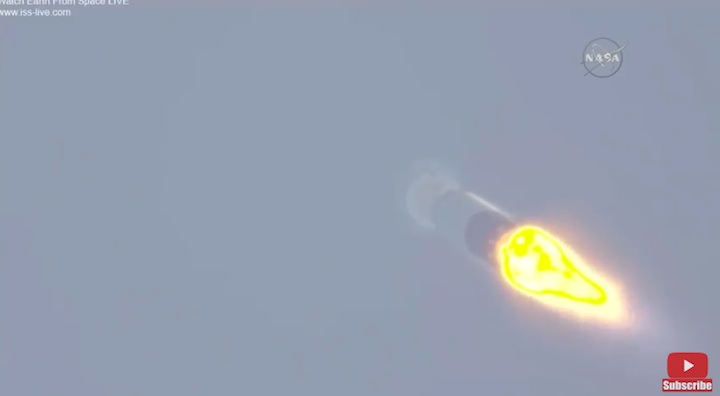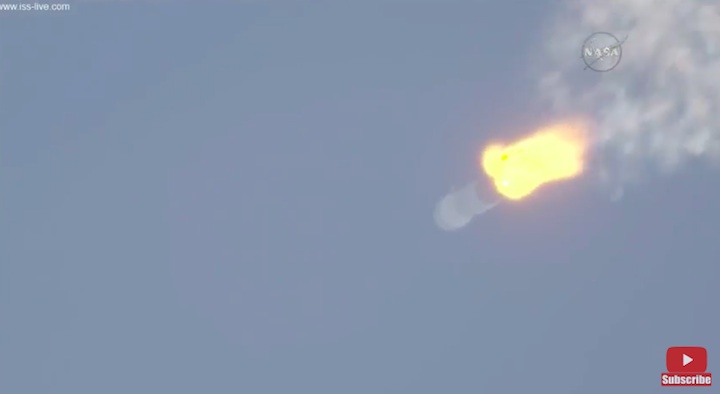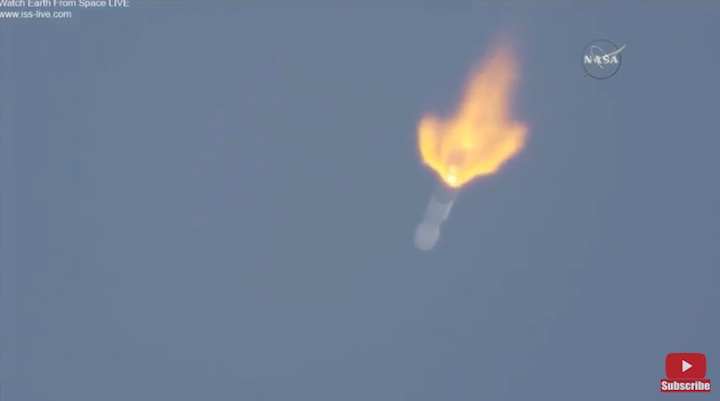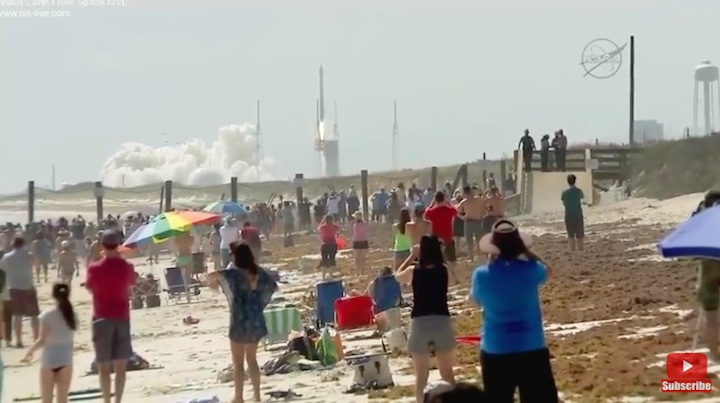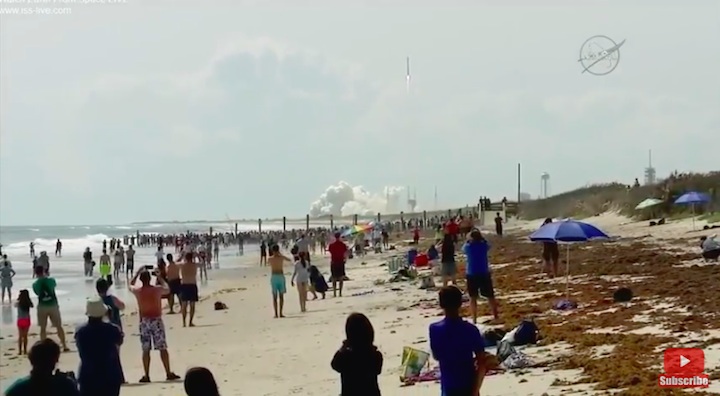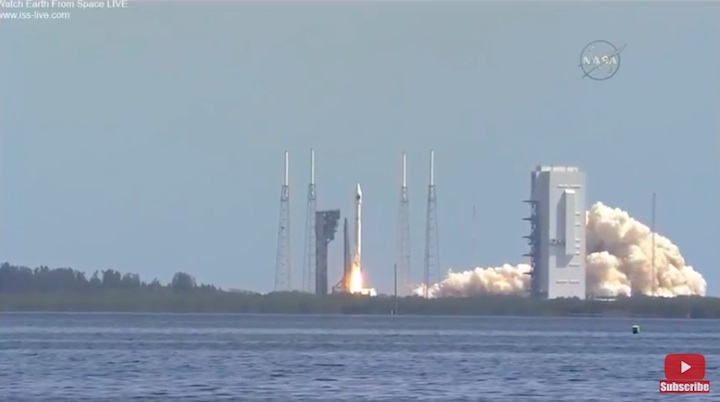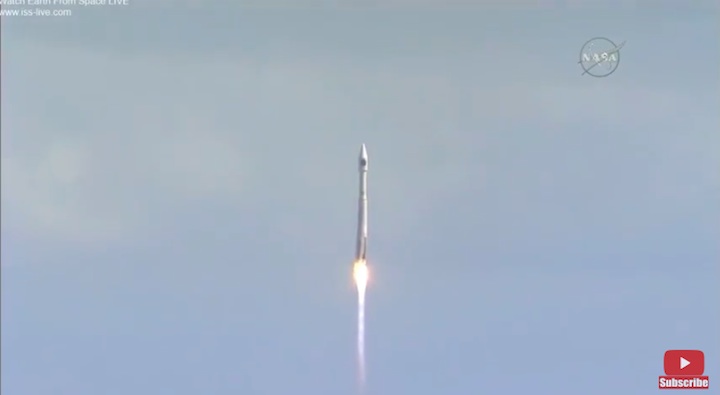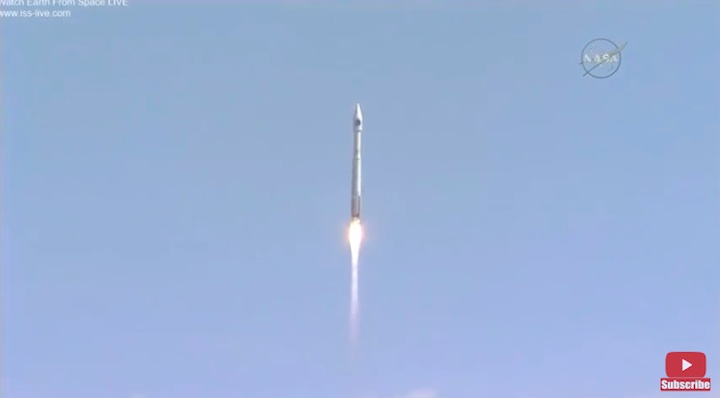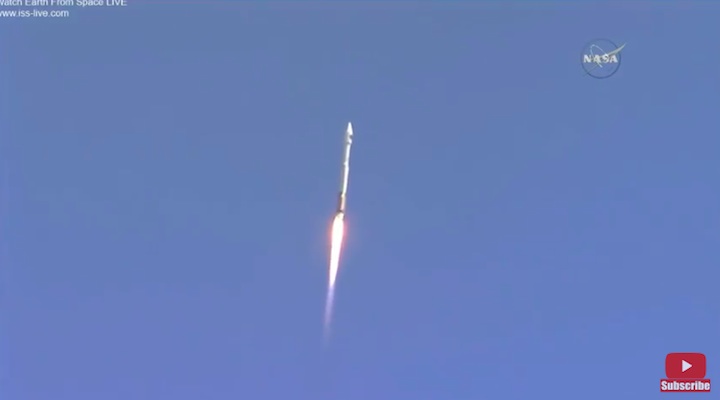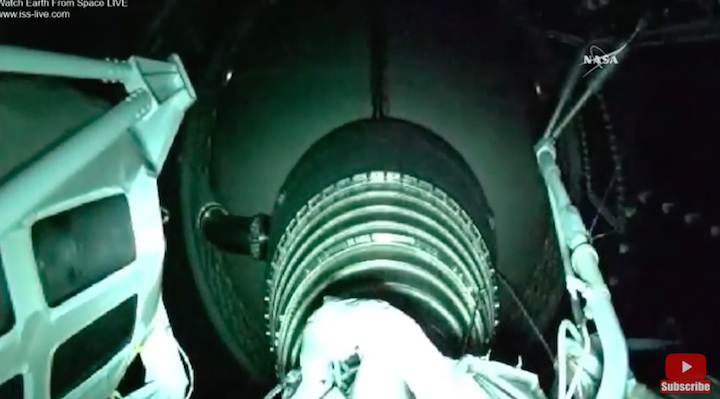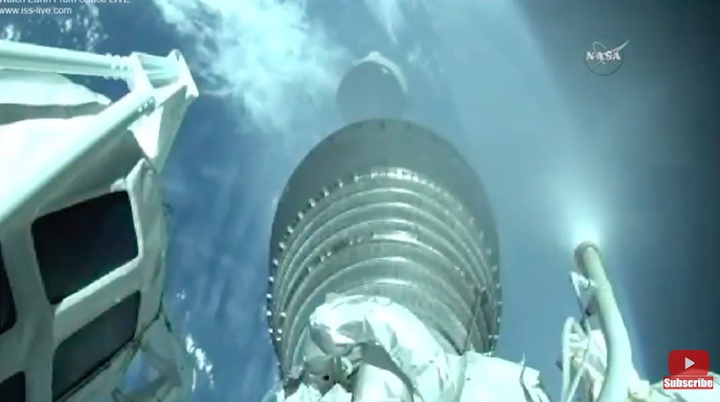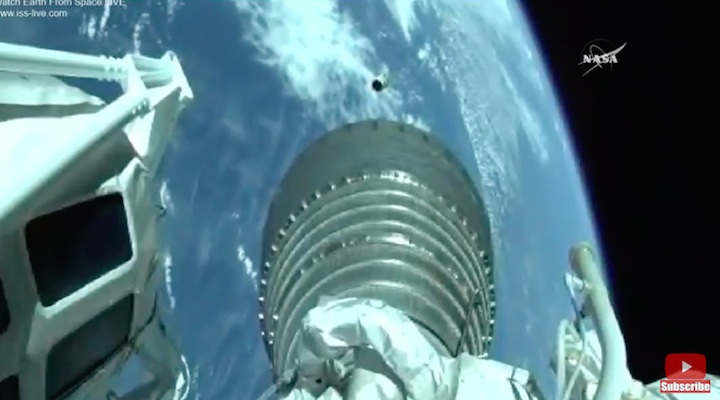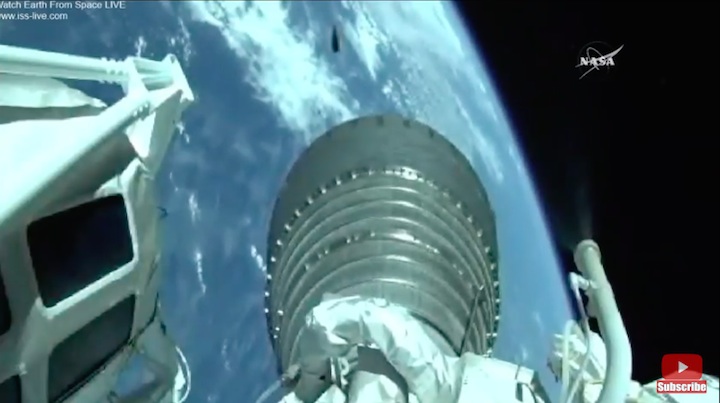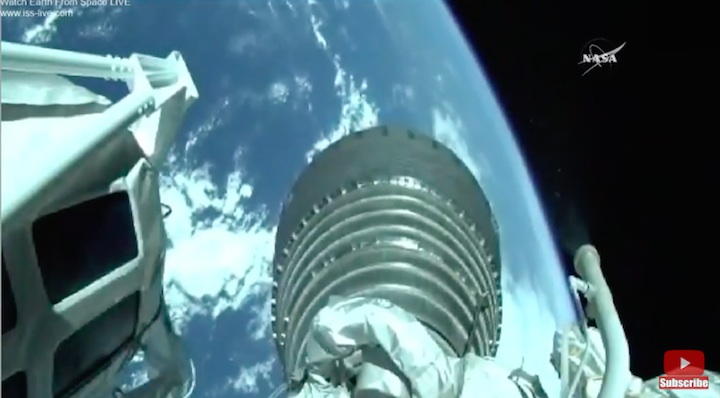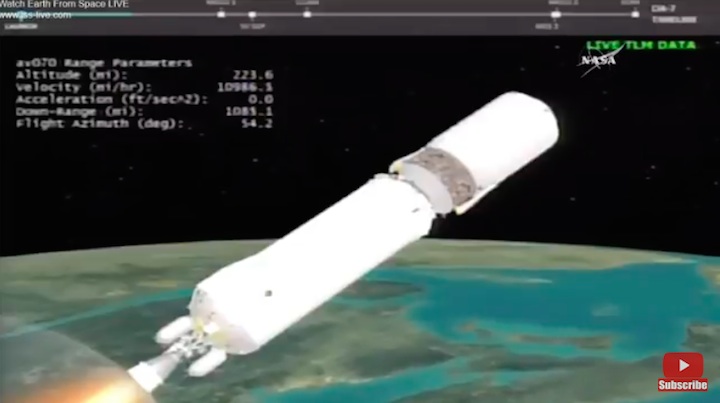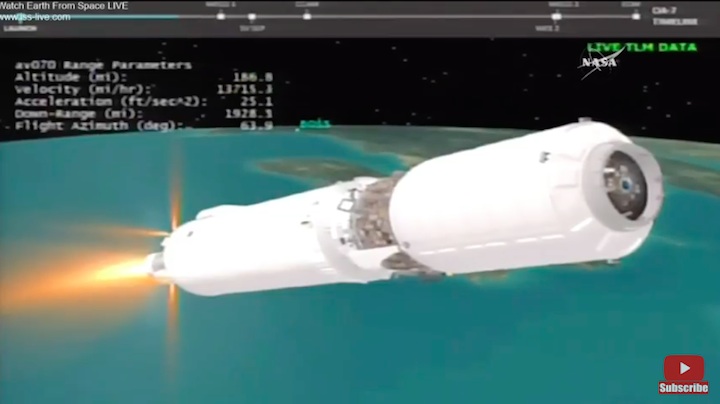 Quelle: NASA, ULA
---
Update: 19.04.2017
.
Orbital ATK Set to Launch Seventh Cargo Delivery Mission to International Space Station
OA-7 Mission Features Third Cygnus Used as Platform to Conduct Scientific Experiments
Cygnus Spacecraft Named "S.S. John Glenn" in Honor of Former NASA Astronaut and U.S. Senator

Dulles, Virginia 17 April 2017 – Orbital ATK (NYSE: OA), a global leader in aerospace and defense technologies, today announced final preparations for the company's next Cygnus™ spacecraft cargo mission to the International Space Station. The mission, known as OA-7, marks the seventh operational mission for NASA under the Commercial Resupply Services (CRS-1) contract and the third Cygnus to conduct scientific experiments onboard the spacecraft. A United Launch Alliance (ULA) Atlas V rocket will launch Cygnus into low-Earth orbit with approximately 7,626 pounds (3,459 kilograms) of crew supplies, scientific research and hardware to astronauts aboard the station and small satellites that will be deployed directly from the spacecraft.
Pending completion of final vehicle testing and acceptable local weather conditions, the launch is scheduled for April 18 at 11:11 a.m. (EDT) from Space Launch Complex 41 at Cape Canaveral Air Force Station in Florida. The spacecraft is slated to rendezvous and berth with the space station on April 22. Live coverage of the launch will be available on NASA Television at http://www.nasa.gov/ntv. OA-7 mission details can be accessed on the Orbital ATK website at http://www.orbitalatk.com/newsroom/feature-stories/OA7-Mission-Page and on Twitter: @orbitalatk
Orbital ATK names each of its Cygnus spacecraft in honor of astronauts and individuals who contributed to the United States' commercial space program. The OA-7 mission recognizes former astronaut and U.S. Senator John Glenn who passed away last December. Glenn, an American hero of the space age, inspired the nation to reach new heights in exploration from moon missions to the space shuttle and the International Space Station.
"As we count down to launch, we are proud and humbled to name the OA-7 Cygnus spacecraft in honor of John Glenn, the first American to orbit earth," said Frank Culbertson, President of Orbital ATK's Space Systems Group. "The S.S. John Glenn is dedicated to his legacy as a lifelong pioneer of human spaceflight who paved the way for America's space program. The vital supplies we deliver to the astronauts on this mission and the scientific experiments we conduct for future exploration are a testament to his incredible achievements that will never be forgotten."
Once launched into low-Earth orbit, Cygnus will use its advanced maneuvering capability to transport its cargo from a low-parking orbit to the space station, where it will be grappled by the crew using the station's robotic arm and then berthed to the orbiting laboratory. Among the cargo that will be delivered are four powered mid-deck lockers that carry critical science research experiments for the crew. Resembling freezers, these lockers receive power from Cygnus in order to maintain a constant internal temperature after they are loaded into the pressurized cargo module.
After the cargo is removed and disposal items are loaded, Cygnus will depart from the station in mid-June and conduct three secondary payload missions. Cygnus will carry the Spacecraft Fire Experiment-III (Saffire-III) marking the third time that the spacecraft has been used for these investigations as a unique environment to study fires in microgravity. Designed by the NASA Glenn Research Center, the results from the Saffire-III experiment will enable NASA to develop technologies to reduce crew risk and make deep space exploration safer for astronauts. NASA's Advanced Explorations Systems Division sponsors the Saffire series of experiments as part of its deep space habitation development efforts that include technologies to make deep space exploration safer. In addition, a NanoRacks deployer will release four cubesats used for weather monitoring and global ship tracking. The final experiment will use three Reentry Data Collection Flight Recorders to provide crucial data about the extreme conditions a spacecraft encounters when reentering the Earth's atmosphere. This specific experiment will also test the performance of different heat shield materials that may be used on future U.S. space missions.
Pending NASA's specific cargo needs, Orbital ATK is prepared to launch two additional CRS missions this year that will launch aboard the company's Antares rockets from NASA Wallops Flight Facility in Virginia. Beginning in 2019, Orbital ATK will conduct a minimum of six initial cargo missions under NASA's CRS-2 contract.
Quelle: Orbital ATK
+++
NASA Space Station Cargo Launches aboard Orbital ATK Resupply Mission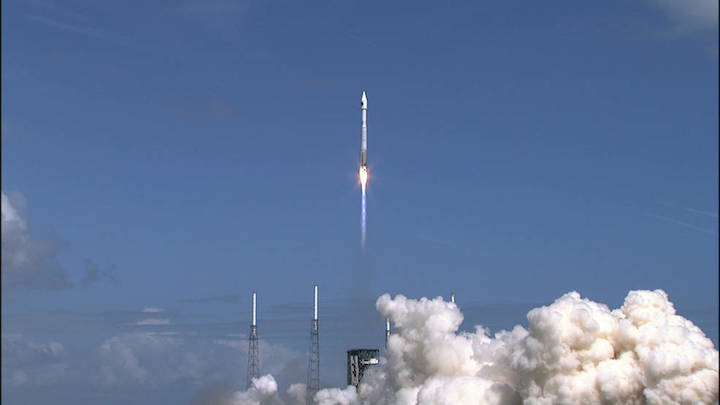 The International Space Station will be capable of dozens of new scientific investigations from NASA and around the world when Orbital ATK's Cygnus spacecraft delivers more than 7,600 pounds of cargo Saturday, April 22.
Orbital ATK's seventh cargo delivery flight to the station launched at 11:11 a.m. EDT Tuesday on a United Launch Alliance Atlas V rocket from Space Launch Complex 41 on Cape Canaveral Air Force Station in Florida.
Expedition 51 astronauts Thomas Pesquet of ESA (European Space Agency) and Peggy Whitson of NASA will use the space station's robotic arm to grapple Cygnus, about 6:05 a.m. Saturday. The spacecraft will remain at the space station until July before its destructive reentry into Earth's atmosphere, disposing of several thousand pounds of trash.
This is the fourth flight of an enhanced Cygnus spacecraft, and the third using the Atlas V launch system. The spacecraft for this mission is named in honor of John Glenn, the first American to orbit Earth. Glenn, who died in December at age 95, was one of NASA's original seven astronauts and a retired U.S. Senator from Ohio.
The mission, which is under NASA's Commercial Resupply Services contract, will support dozens of new and existing investigations as Expeditions 51 and 52 contribute to approximately 250 science and research studies.
Highlights from the new experiments will include studies on cancer-fighting drugs, crystal growth and atmospheric reentry.
In microgravity, cancer cells grow in 3-D, spheroid structures that closely resemble their form in the human body, enabling better tests for drug the efficacy. The ADCs in Microgravity investigation tests drugs designed as targeted cancer therapies called antibody-drug conjugates, developed by Oncolinx. These conjugates combine an immune-activating drug with antibodies and target only cancer cells, which could potentially increase the effectiveness of chemotherapy and reduce side-effects. Results from this investigation could help inform treatments for cancer patients and provide insight into how microgravity affects a drug's performance.
The Solidification Using a Baffle in Sealed Ampoules (SUBSA) investigation originally was operated successfully aboard the station in 2002. Updated software, data acquisition, high definition video and communication interfaces will help advance understanding of the processes involved in semiconductor crystal growth. Investigations such as the CLYC Crystal Growth experiment will be conducted in the SUBSA Furnace and inserts. High-quality crystals are essential to a variety of applications, and a microgravity environment can produce better quality crystals. CLYC crystals grown aboard station can help researchers understand the exact conditions needed to produce the highest-quality, defect-free crystals.
The Thermal Protection Material Flight Test and Reentry Data Collection (RED-Data2) investigation studies a new type of recording device that rides alongside a spacecraft as it reenters Earth's atmosphere, recording data about the extreme conditions it encounters. Scientists, so far, have been unable to monitor those conditions on a large scale, and a better understanding could lead to more accurate spacecraft breakup predictions, better spacecraft designs, and materials capable of better resisting the extreme heat and pressure during the return to Earth.
For more than 16 years, humans have lived and worked continuously aboard the International Space Station, advancing scientific knowledge and demonstrating new technologies, making research breakthroughs not possible on Earth that will enable long-duration human and robotic exploration into deep space. A global endeavor, more than 200 people from 18 countries have visited the unique microgravity laboratory that has hosted more than 1,900 research investigations from researchers in more than 95 countries.
Quelle: NASA