29.09.2018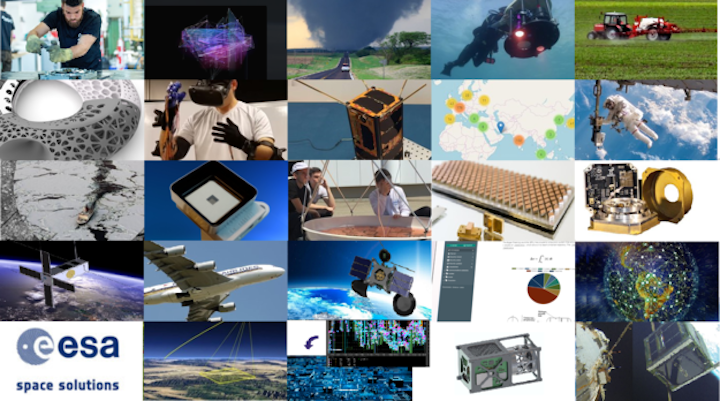 From Lego-style satellites that plug together to robot avatars for lunar exploration, satellite maps for Arctic navigation to a DNA-analysing 'tricorder': next week 24 of planet Earth's top start-ups will showcase their cutting-edge ideas for space and beyond at the International Astronautical Congress in Germany.
In response to an open call for new ideas from space-related start-ups, two dozen selectees from Europe, Japan, Canada, the US and Russia will present their technology concepts and prototypes at ESA's Start-up Space zone at the International Astronautical Congress (IAC) in Bremen, Germany from 1-5 October.
They will have an opportunity to demonstrate their designs and discuss their uses in a series of four pitching sessions on 2 and 4 October, under the theme 'We Need More Space'.
The start-ups' efforts span a wide range of game-changing concepts. These vary from new ways to design, manufacture and fly spacecraft to novel services from space – including very-high range Earth observation imagery, environmental surveying from commercial aircraft and frequently-updated Arctic ice maps – and technologies to improve daily life – such as a portable lab for DNA analysis and satellite monitoring to slash farmers' fertiliser use by 40%.
1304 Views