26.09.2018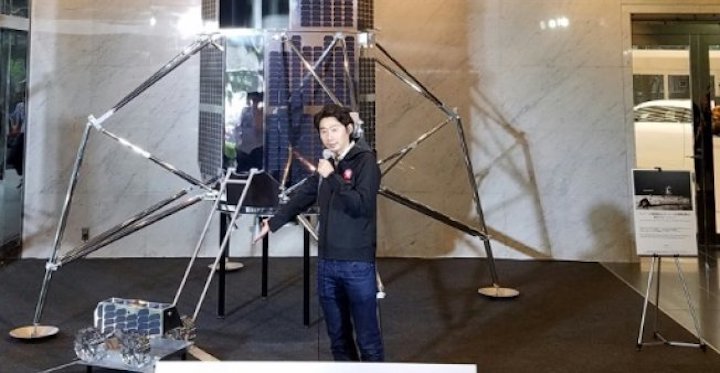 A Japanese start-up is to send spacecraft to the moon in a deal signed with Elon Musk's SpaceX, the Tokyo-based firm said Wednesday.
Private lunar exploration company ispace said it would blast a lander and rovers towards the moon on a SpaceX rocket on two separate missions.
The spaceware will first orbit the moon in mid-2020, followed by a moon landing attempt set for mid-2021.
It comes a week after SpaceX confirmed Japanese billionaire Yusaku Maezawa will be the first man to fly around the moon on a SpaceX rocket as early as 2023.
"We share the vision with SpaceX of enabling humans to live in space, so we're very glad they will join us in this first step of our journey," ispace CEO Takeshi Hakamada said in a statement.
Hakamada also told reporters the company chose SpaceX as it is "highly credible" and "capable".
SpaceX President Gwynne Shotwell said in a statement that the company is "proud to have been selected by ispace to launch their first lunar missions".
Hakamada said he could not reveal costs for lunar programmes.
The company has already collected nearly $95 million from investors.
ispace, which now has more than 60 employees, competed as one of five finalists in the Google Lunar XPrize, which offered $30 million in prizes but ended with no winner.
Quelle: France24
---
Update: 27.09.2018
.
SPACEX TO DEPLOY ISPACE WHITE RABBIT MISSIONS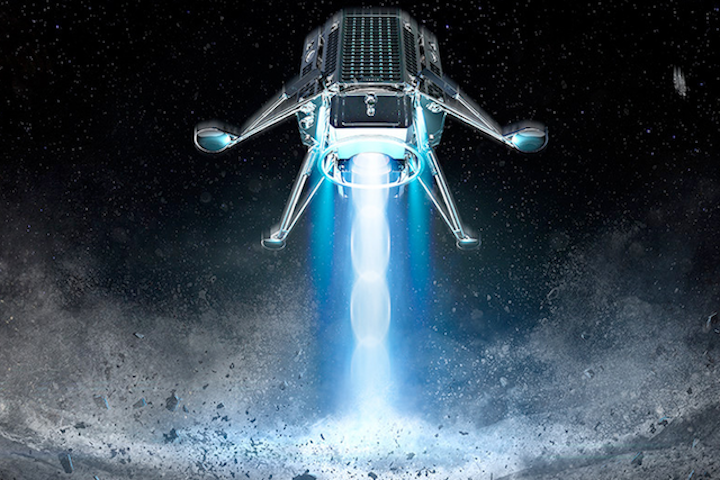 The missions to carry its lunar orbiter/lander and lunar rovers are now scheduled for 2020 and 2021 as part of the Hakuto-R programme.
They will be carried as secondary payloads on SpaceX's Falcon-9 rocket, the same rocket which deployed GovSat-1, a military relay satellite launched from Cape Canaveral in January 2018. The Hakuto-R programme will serve as a demonstration for the firm to demonstrate its technology in pulling off an orbit around the moon, in mission 1, and a soft lunar landing and deployment of rovers to gather data, in mission 2.
The programme name, "Hakuto", means "white rabbit" in Japanese and is a nod to a local folklore tale about a rabbit on the moon.
Ispace was founded in Japan by Takeshi Hakamada and opened a Luxembourg office in 2017 at the Paul Wurth innovation hub, InCub.
A year ago, Ispace announced it had raisednearly $95m through "Series A" funding, the largest recorded in Japan. The finance will enable it to begin developing its lunar lander programme and to develop lunar exploration transport.
Ispace also managed team Hakuto, a finalist in the Google Lunar Xprize competition offering $20m for the first privately financed venture to make it to the moon (the total prize money was worth $30m).
The contest was launched in 2007 and closed in January 2018 when it became clear the deadline of 31 March 2018 was too tight. The deadline had already been extended from 2012.
Quelle: DELANO
995 Views