.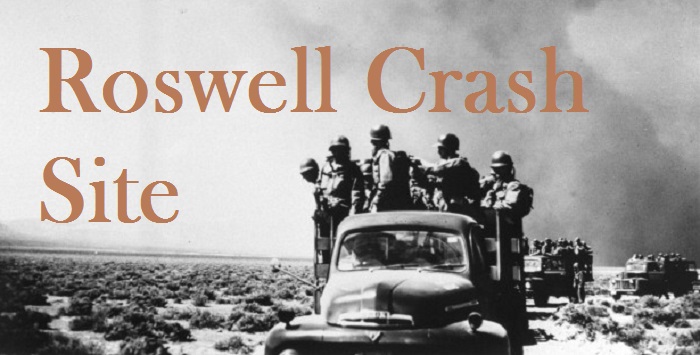 Repeating Roswell myths
.
Billy Cox recently made a blog entry where he recounted Congressman Schiff's "investigation" into the Roswell story. In that entry, he repeated two of, what I refer to as, "Roswell myths". The first statement Cox repeated as a fact was:
...all 1947 records in question from Roswell Army Air Field had been illegally purged. And there was nobody left in the command chain to grill about it. "The GAO believes the outgoing messages were probably destroyed more than 40 years ago," Schiff told Ecker.
The problem with this statement by Schiff and repeated by Cox is there was absolutely nothing illegal about the destruction of the messages. The only problem with the destruction of the messages was there no documentation of the destruction. Robert Todd pointed this out in his CowPflop quarterly of March 8, 1996. There he stated that the Chief Archivist at the National Personnel Records Center, W. G. Siebert, produced regulations that clearly stated that the records were authorized to be destroyed because they were only required to be retained for two years!
The other myth Cox repeated was the same old story about the USAF shifting its story about Roswell:
What Schiff did accomplish was to force the USAF to adjust its cover story for the third time, from the original "flying disc" press release, to a case of mistaken identity with a weather balloon, to its current disposition as a classified high-altitude atom-bomb ballon-train sniffer known now as Project Mogul.
This is not an accurate portrayal of known facts. There is no evidence that anything was a "cover story" and the USAF has not changed its position on the matter. His "changing cover story" of three times apparently starts with the 509th bomb group reporting theyfound a crashed disc. This was followed by a weather balloon explanation at Fort Worth, which was finally "altered" to Project MOGUL. However, the first statement of a "crashed disc" was not an official AF (or at the time AAF) statement. It was a press release issued by the Roswell Army Air Field and done without authorization from the upper chain of command. The explanation at Fort Worth was based on what was presented to General Ramey and seen in the photographs. What one sees in the images are remnants of weather balloon(s) and radar reflector(s). The USAF report, in 1994, still states that the debris in the photographs was from weather balloon(s) and radar reflector(s). All they did was change the source of those balloon(s) and reflector(s). In 1947, it was thought they came from a single balloon and reflector. In 1994, it was determined these materials probably came from a balloon flight launched by the NYU team at Alamogordo in early June as part of Project MOGUL. This involved many weather balloons and multiple reflectors of the same type seen in the Fort Worth photographs. They produced such a large quantity of materials at the Foster Ranch that it can explain why some felt that the debris could not have been produced by a weather balloon.
Roswell proponents repeat these "myths" over and over again to the masses hoping their words will be repeated in turn. It is desired that such a repetition will make it appear that this is a fact when it really is not.
.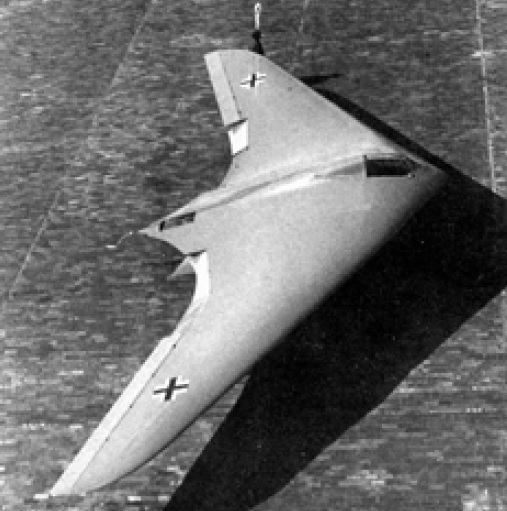 A crashed Horton jet??
File this one under the wild and unverifiable Roswell stories category. Annie Jacobsen wrote a book about Area 51, where she described a story told to her by an unidentified source that stated the source of the Roswell incident was Russian. According to the source, the Russians built a Horton jet and then flew it to the US with a bunch of young pilots that looked like aliens. Jacobsen apparently found this source highly reliable but really provided no information to back up the story told by the witness. She obviously has not learned from Roswell research in the past.
I recall people saying Frank Kaufmann (among a host of others) was highly reliable as well. One should verify such stories before proclaiming them to be reliable. There is no evidence the Russians ever built a Horton Jet and that such a craft had the range to fly from the Soviet Union to New Mexico (a distance of over 3,000 miles). If they did build such a craft in 1947 with such an extensive range, why were they busy reverse engineering the B-29? The story just begged to be debunked and both skeptics/crashed spaceship proponents peppered the web with arguments why this was just completely out of touch
When ABC interviewed the source, they found somebody who seemed to be confused and contradicted the story Jacobsen described. They confronted her with this information and Jacobsen basically stated that is not what the witness told her. Like many of the Roswell stories and authors, the story was not verified and, when checked, was found to be flawed. For all the Roswell proponents who went about debunking this story, maybe they need to look at their own little house of cards and see what real evidence they have that supports their cherished witness testimonies.
There were a myriad of book reviews on various UFO skeptic and proponent blogs complaining about the book. You know you crossed the line, when you have both sides criticizing your research. Peter Merlin provides a good review in this issue and if you are interested, Dwayne Day proposed a possible explanation as to how the story might have originated. It seems that this tall tale is just another one of those "rumors" that somebody heard from somebody else, who knew a person, who was a very credible friend that knew somebody who should have known.
Quelle: SUNlite 4/2011
3311 Views