.
21.02.2014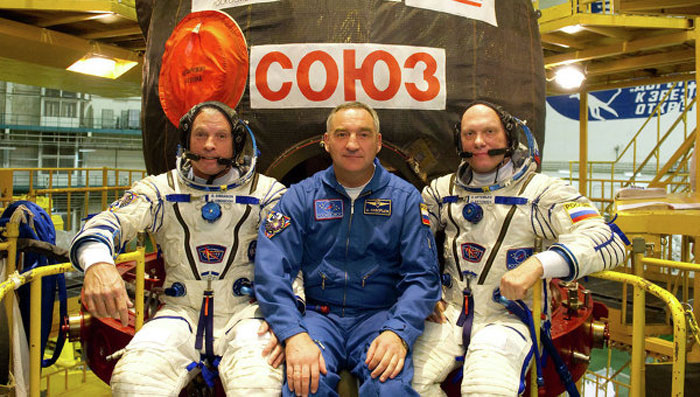 Steven Swanson, Alexander Skvortsov and Oleg Artemyev
.
A state medical commission approved the Russian members Thursday of a new expedition to the International Space Station ahead of the launch on March 26, Russia's space agency Roscosmos said.
The main crew of Expedition 39/40 comprises Russian cosmonauts Alexander Skvortsov and Oleg Artemyev as well as NASA astronaut Steven Swanson. The backup crew includes Russian cosmonauts Alexander Samokutyayev and Yelena Serova, and NASA astronaut Christopher Cassidy.
Roscosmos said the commission had found the Russian members of both crews physically fit and ready to carry out the six-month mission on board the ISS.
The new crew will replace members of Expedition 37/38 – Russian cosmonauts Oleg Kotov, Sergei Ryazansky and NASA astronaut Michael Hopkins – who are expected to return to Earth on March 12.
Quelle: RIA NOVOSTI
.
Update: 8.03.2014
.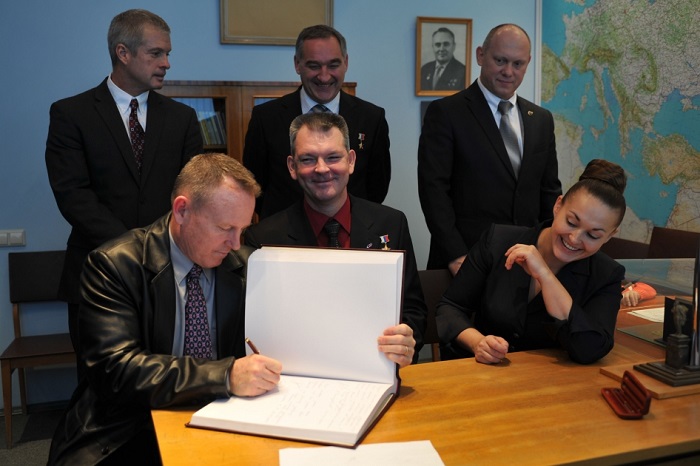 NASA Astronaut Barry Wilmore Signs Commemorative Book
JSC2014-E-024973 (6 March 2014) --- At the Gagarin Cosmonaut Training Center in Star City, Russia, Expedition 39/40 backup Flight Engineer Barry Wilmore of NASA (front, left) signs a commemorative book at the center's museum March 6 as his backup crewmates, Alexander Samokutyaev of Roscosmos (front, center) and Elena Serova of Roscosmos (front, right) look on. Also participating in the back row were prime crew members Steve Swanson of NASA (back, left), Alexander Skvortsov of Roscosmos (back, center) and Oleg Artemyev of Roscosmos (back, right). Swanson, Skvortsov and Artemyev are preparing for their launch to the International Space Station from the Baikonur Cosmodrome in Kazakhstan March 26, Kazakh time, in their Soyuz TMA-12M spacecraft for a six-month mission. Photo credit: NASA
.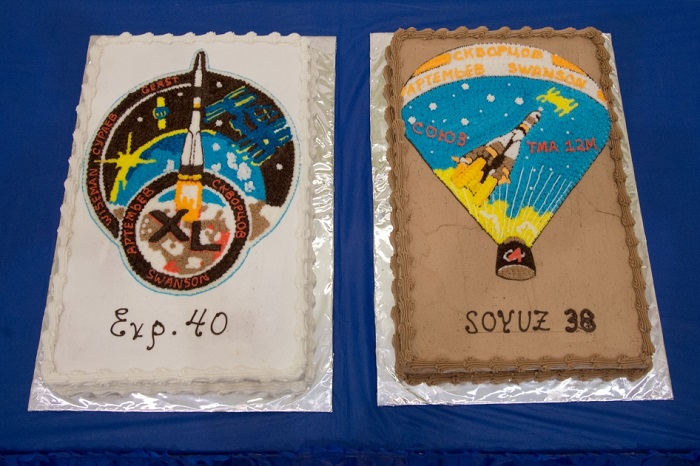 Expedition 39/40 Cake-Cutting Ceremony
3827 Views