6.04.2022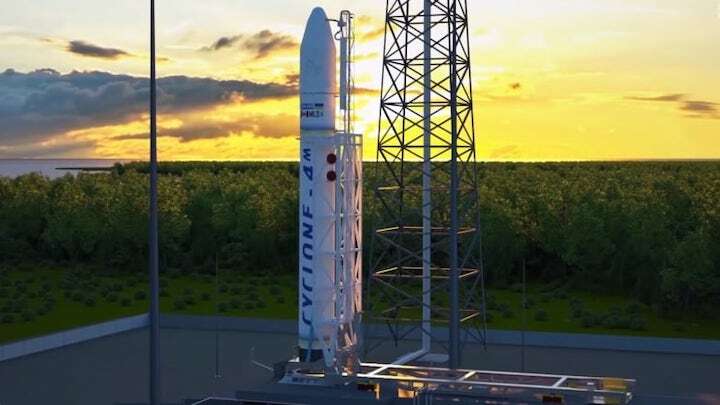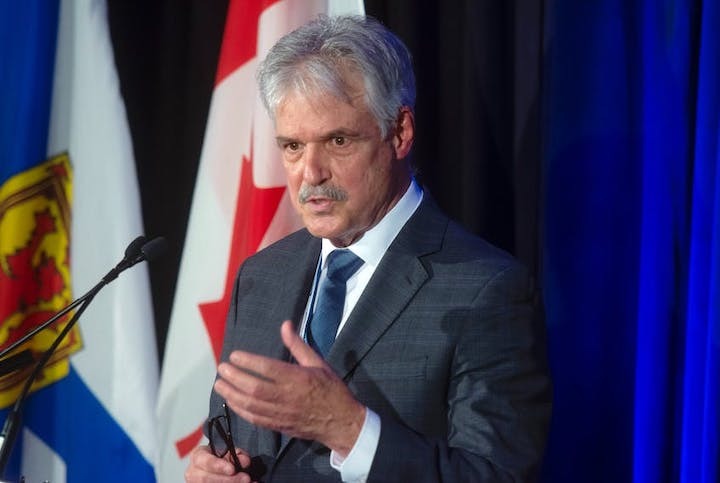 Stephen Matier, president and CEO of Maritime Launch Services, speaks during an announcement at the Halifax Security Forum on Friday, Nov. 19, 2021. - Ryan Taplin
Development of the Ukrainian rockets Maritime Launch Services intends to send aloft from its proposed facility outside Canso continues, despite the Russian invasion.
"Everything is stable with respect to our team in Ukraine," said Steve Matier, president of Maritime Launch Services.
"The facility there is fine, the staff is fine and at work. . . . We're continuing to finance their development of the launch vehicle."
The Cyclone 4M rocket Maritime Launch Services plans to use is designed and built by Ukrainian state corporations Yuzhnoye and Yuzhmash in Dnipro. Known as Space City, Dnipro is located in central Ukraine. The city of about a million people was shelled in mid-March by Russian forces and the airport runways and terminal were hit by missile strikes, according to Ukrainian government statements.
Matier said the company is full steam ahead on its effort to start construction this summer of its proposed facility.
It announced a reverse takeover of Jaguar Financial Corp. on Monday to give it access to a listing on the NEO Stock Exchange under the name Maritime Launch Services Inc. That listing will appear over the coming weeks.
The company has raised just over $7 million during the final quarter of 2021 and 2022.
Matier sounded cautious Tuesday about raising funds.
"What follows is that we have definitely more access to capital through this process," said Matier about becoming a publicly traded company.
And they'll need it. MLS has said it needs to raise some $200 million to build the facility.
On Tuesday, Matier said he couldn't give a firm price tag due to increasing construction costs.
Initially, MLS proposed to launch its first rocket by 2020. Matier said the goal now is to begin groundwork this summer, with the goal to launch the first rocket in 2024.
During a news conference at the Halifax Security Forum last November, the project received support (just not the financial kind) from all three levels of government and the Paqtn'kek First Nation.
"This marks a new chapter in the space industry of Canada," said federal Innovation, Science and Industry Minister Francois-Philippe Champagne.
"We want to be your partner. I could not be more pleased to stand with you today and send you a signal that Canada intends to play its role in the space industry."
He was joined in endorsing the project by Canadian Space Agency president Lisa Campbell, provincial Economic Development Minister Susan Corkum-Greek and representatives of Paqtn'kek First Nation and the Municipality of the District of Guysborough.
Quelle: SALTWIRE
321 Views