23.04.2018
Rocket Lab founder Peter Beck says space keeps anyone trying to reach it very humble.
The best bit may be that 7 minute, 32 second blast into orbit, but it's what happens before then that counts.
For those who work at the high-tech New Zealand founded powerhouse, one of the key traits is the patience to cope with the better safe than sorry ethos that runs through the company.
Rocket Lab has 250 people and it's looking for more. The vacancies range from incredibly specialised jobs to the roles seen at most workplaces.
"The space industry is an industry that keeps you extremely humble," says Beck.
"The space gods will cut you down as soon as look at you."
A scheduled launch has been delayed for several weeks, this time because of a problem with the motor controller in the Electron rocket. Launch delays, or "scrubs", are commonplace in the space industry. Weather, technical glitches and even a stray boat near the Mahia launch site have delayed launches in the past year.
With a total cost of close to $7 million per launch, and 11 tonnes of propellent on board, Rocket Lab needs to get it right, Beck says.
"It's an industry where you spend a lot of effort and time for something that absolutely has to work — there's no room for error or ego."
Naomi Altman
Head of avionics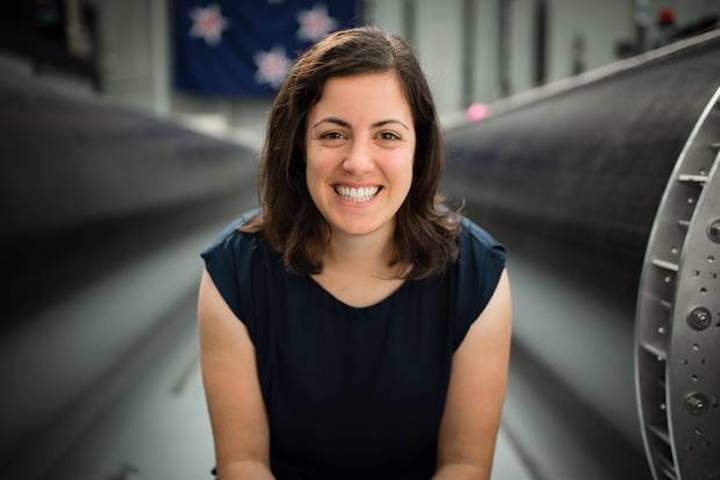 Head of Avionics, Naomi Altman. Photo / Rocket Lab
-
Naomi Altman joined Rocket Lab as employee number nine in October 2014.
She now leads a team of more than 20 people, mainly engineers, responsible for the electronics on the launch vehicle.
Her team worked to develop and build the Electron's electronic systems, associated equipment such as the launchpad, and helped launch the 17m rocket.
The 28-year-old from Western Australia makes it sound straightforward.
"From an initial idea, someone might say we need electronics to do a thing. And then we go and we work out how to do that, we manufacture it, put it on the rocket and then send it off.
"Because a lot of it's all custom products, we get involved with all the aspects of the production line and we do R&D work.
"I think that's something quite unique — we've really had to take on all aspects of that value chain. We built and operate our own private launch range, we also have ground tracking stations, in the Chatham Islands and then a few others in the Atlantic as well because a lot of the systems out there can't support launching as frequently or as commercially as we'd like," she says.
So much hard work has gone into that, it's hard not to get emotionally connected to it.
One of the big challenges at the moment is building manufacturing facilities in Auckland and Huntington Beach, California, capable of high output of the Electron rocket tubes, engines and avionics.
"It's a real challenge to build one a month or one a week, so there's a lot of R&D going into getting that volume out of the product."
Altman studied engineering at the University of Western Australia and also has a Bachelor of Science in physics. "I wasn't always looking to get into rockets and aerospace ... it was an opportunity that came up and was something that I didn't want to let go because it was a unique opportunity."
She says the rockets are more than machines. "So much hard work has gone into that, it's hard not to get emotionally connected to it."
For the first launch last May, she was based in Mahia on the consoles feeding data about the flight termination system to those who would execute it if necessary.
Just over four minutes into the maiden flight, a communications glitch involving equipment operated by a third party contractor meant the flight had to be terminated — its engines shut down — and while it made it to space, it didn't get to orbit.
Altman says her launch-day role from now on hopefully involves doing "as little as possible. That means it's all going smoothly."
Rocket Lab is constantly recruiting and Altman says people who don't get too flustered under pressure are always going to be an asset to the team.
"Whether you're a graduate or someone with experience, you're going to get a whole lot of responsibility."
She says the first launch was a turning point. "Until then we were speaking about what life would be like after the launch and then it happened. So I would say that if you have to take the highlight, it certainly was when that first one got away."
Daniel Gillies
Mission management & integration director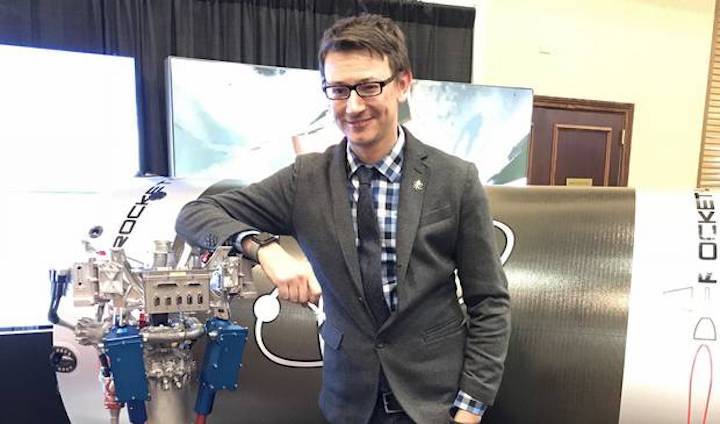 Mission management and integration director, Daniel Gillies. Photo / Rocket Lab
2694 Views