26.01.2020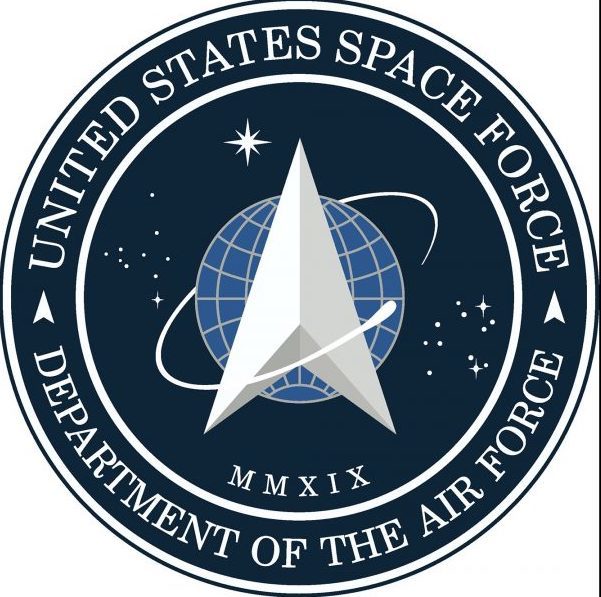 President Donald Trump on Jan. 24 unveiled the first official Space Force seal, an early step in the new service's attempt to craft its own culture.
The seal features an arrowhead symbol over a globe, encircled by a stylized design of an orbit around the Earth. Twenty-two stars adorn the black background, and along the bottom runs year 2019 in Roman numerals: "MMXIX."
"The U.S. Space Force seal honors the Department of the Air Force's proud history and long-standing record of providing the best space capabilities in the world," USAF spokesman Maj. Will Russell said. "The delta symbol, the central design element in the seal, was first used as early as 1942 by the U.S. Army Air Forces; and was used in early Air Force space organization emblems dating back to 1961. Since then, the delta symbol has been a prominent feature in military space community emblems."
But Twitter users were quick to point out the image is nearly identical to the Starfleet logo in "Star Trek," which uses the arrowhead on everything from uniforms to command imagery. The design is another example of science fiction intertwining with military reality: Trek creator Gene Roddenberry served in the Army Air Forces during World War II, leaving as a captain in 1945.
US Space Command's seal also features a globe with criss-crossing orbits, a bald eagle, and stars.
The Space Force on Jan. 17 also tweeted a photo of its boss, Gen. Jay Raymond, in a camouflage uniform bearing a "U.S. Space Force" nametape, the US Space Command seal, and a full-color American flag patch.
Quelle: USAF
+++
Space Force logo unveiled by President Trump has a familiar look
President Donald Trump unveiled the logo for the new Space Force on Twitter Friday. And for Colorado Springs residents, it will seem familiar.
The logo is basically a slightly different version of the one Air Force Space Command has been using for decades, complete with the pointy silver spaceship in the middle.
"After consultation with our great military leaders, designers, and others, I am pleased to present the new logo for the United States Space Force, the sixth branch of our magnificent military!" Trump wrote.
1293 Views