9.01.2020
Like many children, Giovanni D'Urso used to dream of becoming an astronaut. But now it's not such an unrealistic career prospect.
The 27-year-old is one of two students from the University of Technology Sydney who have recently completed a three-month stint at NASA's prestigious Jet Propulsion Lab in California, as part of an ambitious program to recruit talented Indigenous students to work in the space industry.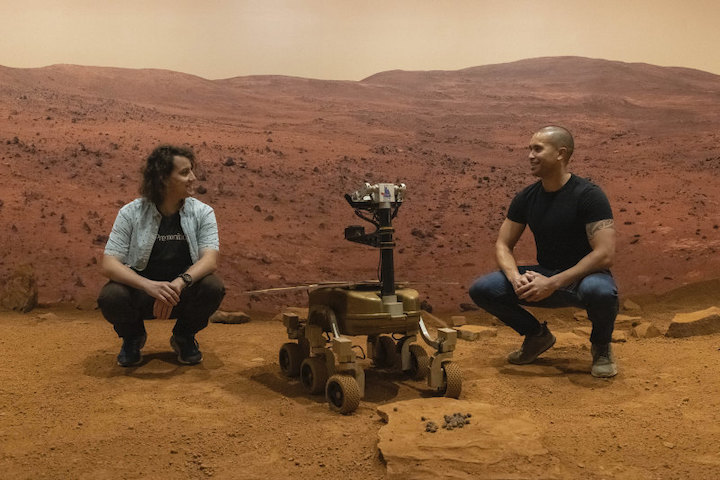 Growing up in Mt Druitt as one of seven children, Mr D'Urso developed an early fascination with science and robotics, constantly "taking things apart and building silly projects".
His curiosity led him to study mechatronic engineering, which earned him a work experience placement at NASA JPL, a world leader in robotic exploration of the solar system.
Travelling to JPL's California headquarters in August, he spent three months helping to develop RoboSimian – a limbed robot originally designed to aid recovery operations in disaster zones, but now being repurposed for space exploration.
"The stuff that we do won't necessarily go to another planet, but it helps inform the thinking and design that other people will use in order to get there," he said.
"So kernels of your ideas and your knowledge and research will make it to other planets, which is amazing."
The Kamilaroi man was one of the first Australian students to attend JPL under a pilot program to create career pathways for Indigenous science, technology, engineering and maths students, set up by UTS director of Indigenous engagement Chris Lawrence.
"Indigenous Australians are the first STEM people; they've been here for 65,000 years," Mr Lawrence said.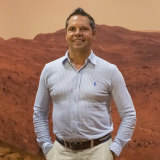 "We know there are a lot of bright, smart Indigenous students out there and we just want to make sure that we find them and encourage them."
The Noongar man has applied for a grant from the newly formed Australian Space Agency to set up a national Indigenous space academy, which would create a talent pool of First Nations students for the local space industry.
"The ultimate goal is to have the first Aboriginal astronaut," he said.
"And hopefully she's a woman. Hopefully I'll see that in my lifetime."
The program has already opened doors for students like UTS PhD candidate Tui Nolan.
The 33-year-old joined Mr D'Uso at JPL this year, applying his knowledge of statistics and maths to develop algorithms to help detect planets outside the solar system.
He insists his area of expertise is really just "puzzle work".
"And when you view it from the terms of thinking of it as a game with yourself … it's actually quite a fun job to have."
The Gudjal and Wiradjuri man will this year take his puzzle-solving skills back to the US as a Fulbright postdoctoral scholar at Cornell University, an Ivy League school in New York.
"It is important to realise that what we're doing is setting up a new frontier where more Indigenous people are getting more involved, not just in education but in leadership, providing pathways and inspiration for future students to achieve these goals as well," Mr Nolan said.
Following the success of last year's pilot program, five work experience placements at JPL will be available to Aboriginal and Torres Strait Islander STEM students in 2020.
Quelle: The Sydney Morning Herald
1423 Views