11.07.2019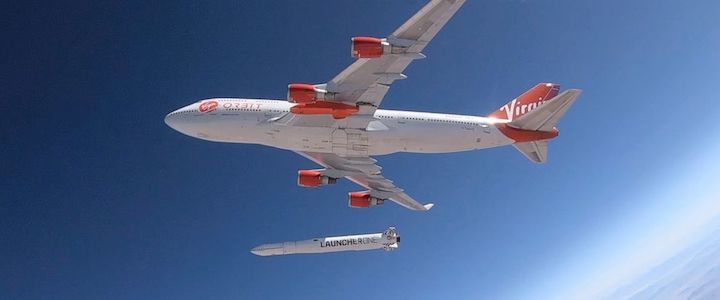 In this photo provided by Virgin Orbit, a rocket is dropped from a Boeing 747 airplane flying above Edwards Air Force Base in California, Wednesday, July 10, 2019. The "drop test," which did not involve firing the rocket motor, was part of a test of Virgin Orbit's air-launched satellite booster, and is considered to be a key step toward space missions.
Virgin Galactic's sister company Virgin Orbit conducted a drop test of its air-launched satellite booster over California on Wednesday, a key step toward space missions.
The 70-foot (21.3-meter) LauncherOne rocket was released from a Boeing 747 flying 35,000 feet (10,668 meters) over an Edwards Air Force Base test range in the Mojave Desert.
The purpose of the test was to observe how the rocket detached from the 747's wing and its free-fall to the desert floor before the first actual orbital launch later this year.
1641 Views