14.06.2019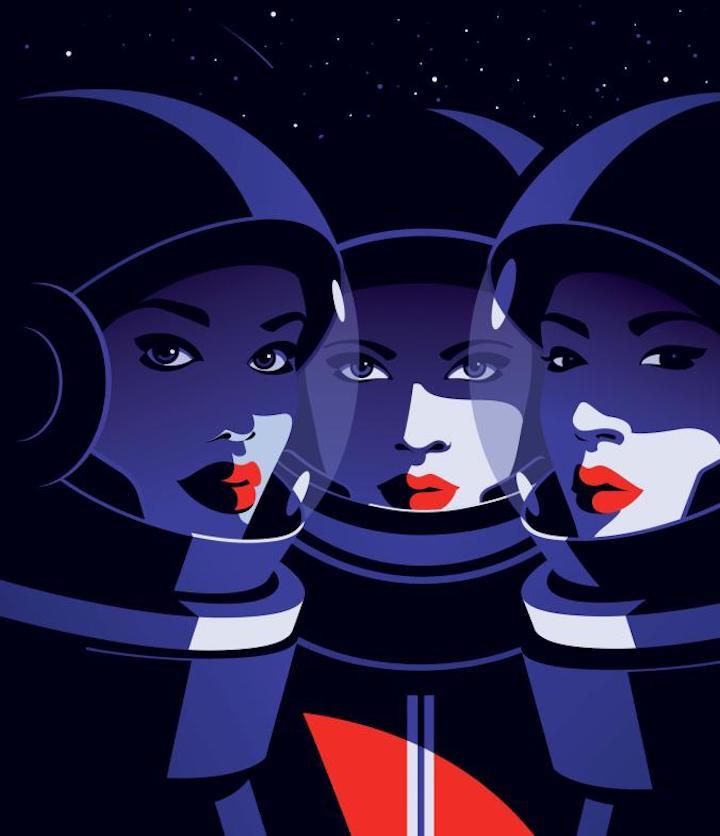 IF YOU'RE PACKING for an interplanetary space mission—one that's very long and might involve populating a faraway world—sending an all-female astronaut crew could be an intelligent choice.
Before you raise an eyebrow at the prospect, remember that NASA recruited and flew only all-male crews for decades. In fact, in the 58 years that Earthlings have launched humans into orbit, about 11 percent of them—63 individuals—have been women.
"An all-female mission tends to be something that NASA has avoided in assignments because it seems like a stunt," says Margaret Weitekamp, a curator at the National Air and Space Museum. But in some ways, women are potentially better suited for space travel than men.
Let's focus on four factors. Women are generally smaller. Women suffer less from some problematic physical effects of spaceflight. Women have some personality traits more innately suited for long-duration missions. And last but hardly least: Populating another world requires reproduction, and so far that isn't possible without biological women, whereas men's contributions can be ... well, more on that later.
If you're aiming for Mars—or the stars!—the contrast between sending enough food for a large man versus a small woman could end up being substantial.
1824 Views