16.01.2019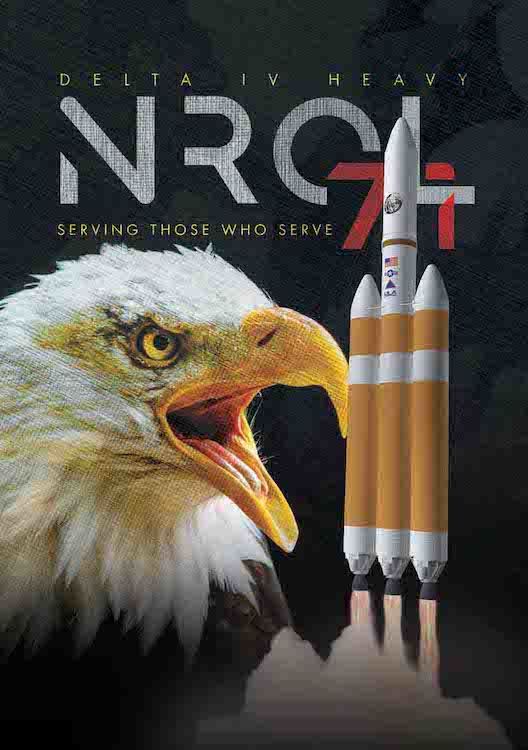 Delta IV Heavy Targets Saturday Morning Launch at Vandenberg AFB
United Launch Alliance booster with National Reconnaissance Office payload delayed several times since Dec. 7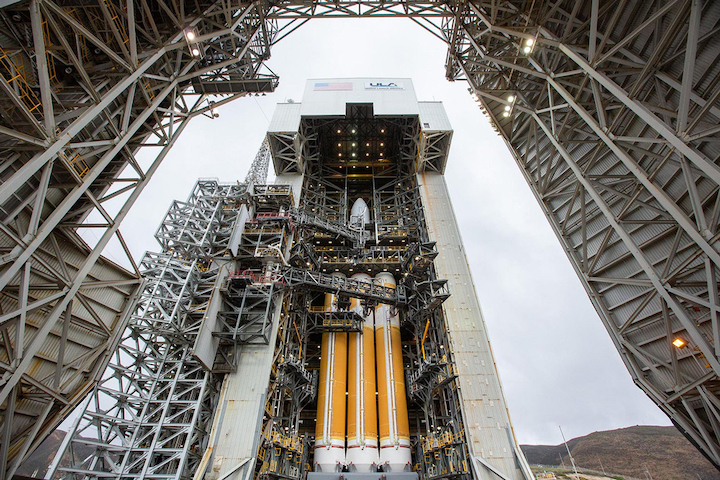 With the cause of a small but stubborn hydrogen leak found and fixed, the Delta IV Heavy rocket will shoot for a Saturday morning blastoff at Vandenberg Air Force Base.
Liftoff is planned for 11:05 a.m. Saturday from Space Launch Complex-6 on South Base, the Delta IV rocket's manufacturer, United Launch Alliance, announced Tuesday morning.
Since the rocket will carry a top-secret payload for the National Reconnaissance Office, the actual launch window will not be released, but is expected to be less than a hour.
This mission, dubbed NROL-71, has been delayed several times since Dec. 7 due to assorted technical troubles and unfavorable weather.
The team canceled the last countdown attempt Dec. 19 after detecting a hydrogen leak that ULA's leader CEO Tory Bruno has since described as "stubborn to isolate."
Bruno, a Cal Poly graduate, said the leak would only appear at cryogenic temperatures, making it more problematic to find and fix.
"The real problem was that it didn't leak at all at ambient (temperatures)," Bruno said on Twitter. "Had to wet the system and cool to cryo temps to get it to leak so we could find it. We had a similar issue about 10 years ago."
What once had been a post-sunset departure now will occur in the late morning to ensure the payload's proper placement in space.
For safety reasons, Jalama Beach County Park, just south of Vandenberg, will be evacuated for several hours prior to the launch.
Space Launch Complex-6, once planned for the West Coast space shuttle program that was canceled before any launch, sits in a valley and is not visible from off-base viewing sites.
However, several spots around the Lompoc Valley offer views of South Base launches including the peak of Harris Grade Road, the intersection of Moonglow and Stardust roads in Vandenberg Village and the western end of Ocean Avenue.
The Delta IV Heavy rocket is on track to be the second launch of 2019 from Vandenberg, following the Space Exploration Technologies Falcon 9 rocket blastoff with the final 10 Iridium Next satellites Jan. 11.
Quelle: Noozhawk
+++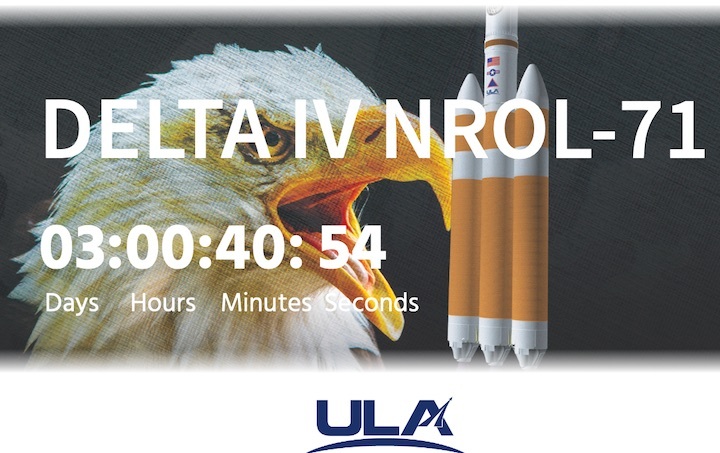 Quelle: ULA
---
Update: 18.01.2019
.
The Air Force is expecting a busy year for Space Coast rocket launches
Of the thousands of missions launched from the Space Coast since 1950, more than 30 currently on the Air Force's 2019 calendar promise a momentous year that will seize headlines around the world.
"We have 32 launches projected for 2019," Air Force Col. Thomas Ste. Marie said during a National Space Club Florida Committee luncheon in Cape Canaveral on Tuesday. "I did the math and that's 66 percent of our way to the goal of 48."
The 45th Space Wing, which manages the Eastern Range that includes Kennedy Space Center and Cape Canaveral Air Force Station, has set a goal of securing 48 launches a year. Rockets by SpaceX, United Launch Alliance, Blue Origin, Boeing in the form of NASA's future Space Launch System, and others like submarine-launched Trident missiles would make the goal a reality by 2020.
But due to changes in scheduling, readiness and other factors, the Range will likely see fewer than 32 launches this year.
SpaceX hosted the majority of local launches in 2018 with 15 out of 20 total. Hans Koenigsmann, vice president of build and flight reliability, said in December the company would likely launch about 18 missions in 2019, one of which already blasted off from California on Jan. 11.
United Launch Alliance, meanwhile, is expected to launch at least six missions this year on Atlas V and Delta IV rockets. The first flight in mid-February will include a Delta IV and military communications satellite.
If all goes according to plan, then, the Space Coast will likely see about 18 to 25 launches.
With no local launches slated for January, that leaves teams with 11 months to launch a manifest replete with high-profile missions. Of those, a series of flights by two companies will attract hundreds of thousands to the Space Coast: uncrewed and crewed demonstrations.
SpaceX is on the Range's calendar first with an uncrewed demonstration flight of Crew Dragon, a spacecraft designed under NASA's Commercial Crew contract to carry astronauts to the International Space Station. That launch of a Falcon 9 rocket is expected sometime before mid-February.
Boeing, also selected under NASA's contract, is targeting March to launch its Starliner capsule on a United Launch Alliance Atlas V rocket.
Only after successful uncrewed demonstration flights can both contractors launch crewed missions to the ISS. SpaceX is targeting June for crewed, while Boeing is looking to August.
"To be able to support the return to flight of American astronauts is a dream come true," Col. Ste. Marie said after recalling the final space shuttle flight in July 2011. It was the last time astronauts launched from American soil.
SpaceX is also looking to the first half of this year to launch two flights of Falcon Heavy, the triple-core rocket that ignited imaginations around the world in early 2018 when it launched with a red Tesla Roadster and "Starman."
The submarine-launched Trident missiles, which the Range also includes in its calendar, will not take place off Space Coast shores this year as those tests have temporarily moved to the West Coast. Col. Ste. Marie said there were four local Trident launches last year.
Since 1950, the Range has hosted 3,589 launches. 2018 was the busiest year since 1998.
Quelle: Florida Today
----
Update: 19.01.2019 / 9.20 MEZ
.
We are go for launch! The Launch Readiness Review (LRR) was completed this morning. At the conclusion of the meeting, senior leaders were polled and gave a unanimous "go" for launch.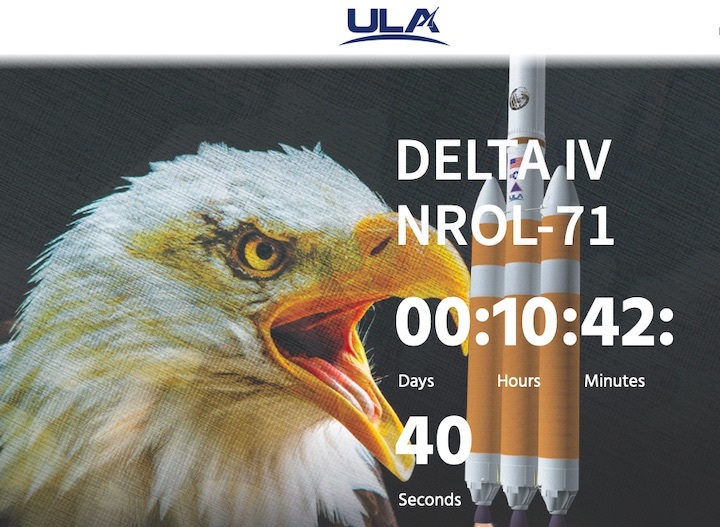 Quelle: ULA
+++
Update: 20.15 MEZ
.
Frams von ULA LIVE Launch NROL-71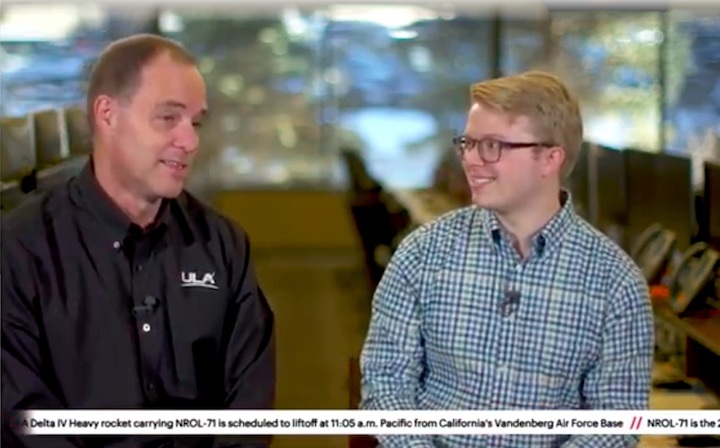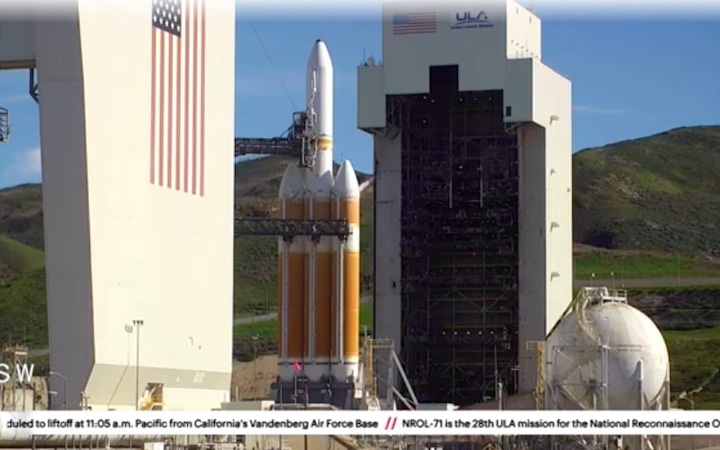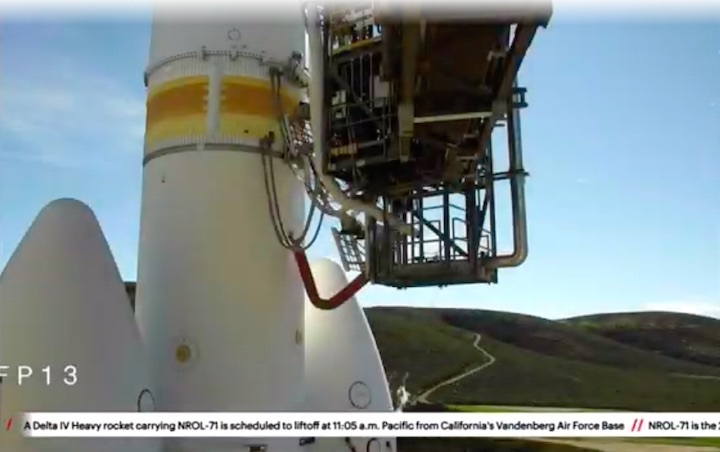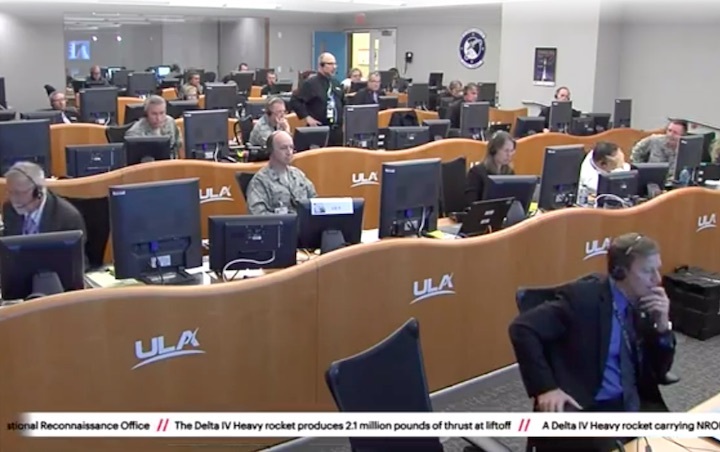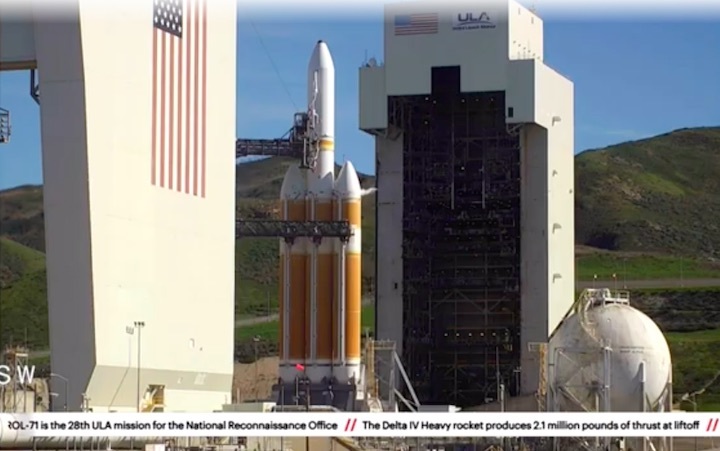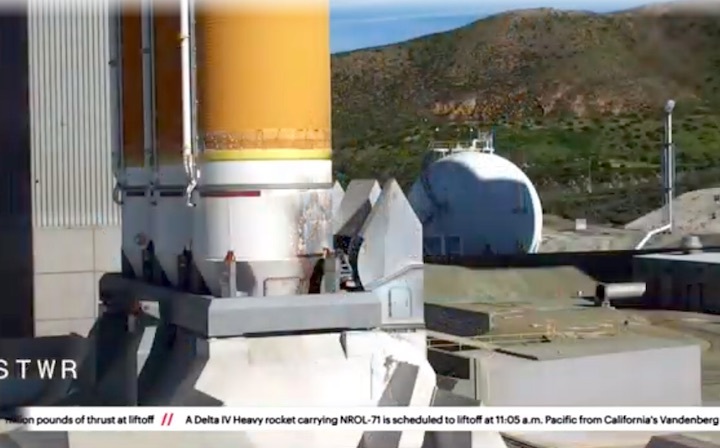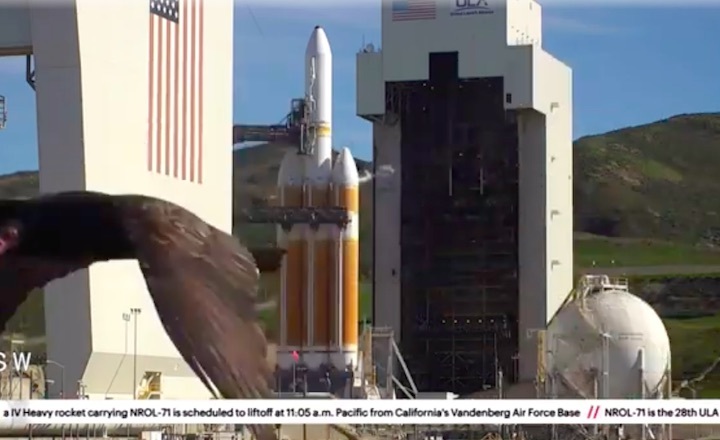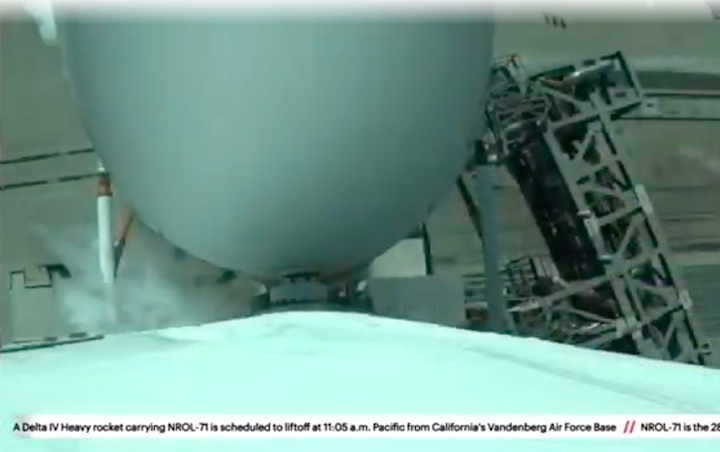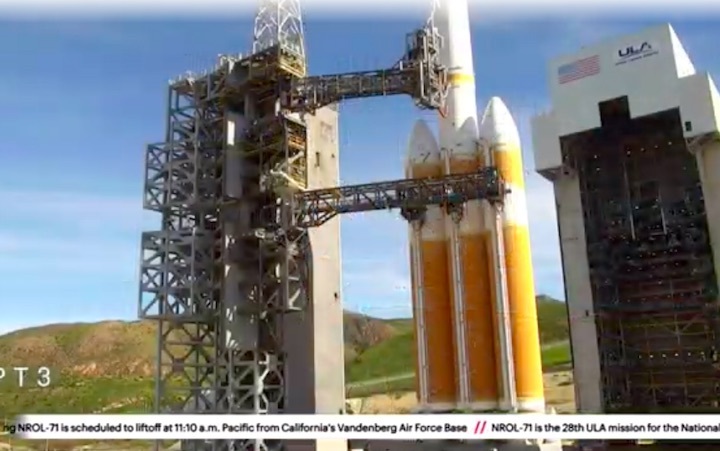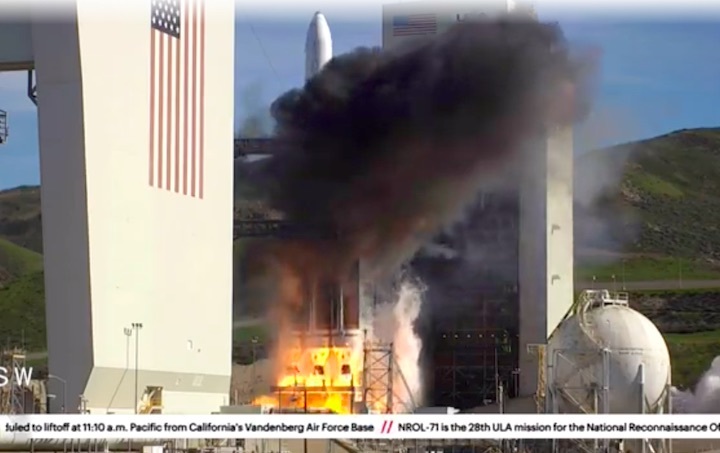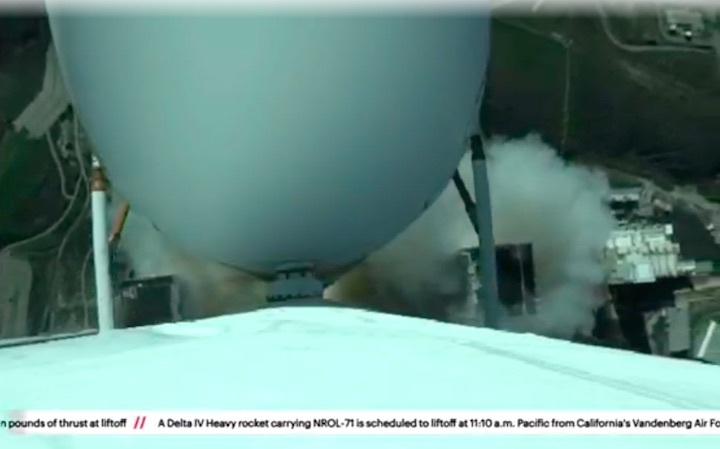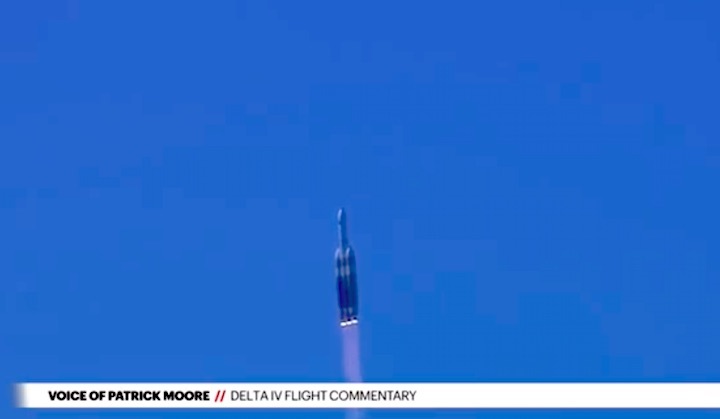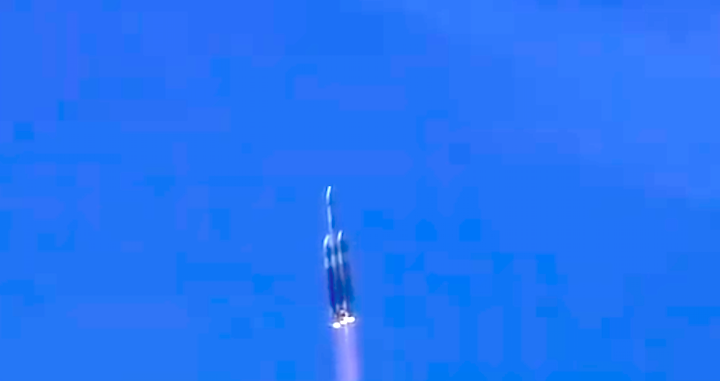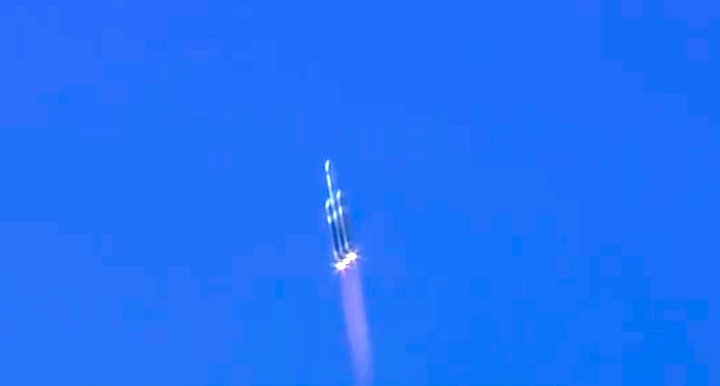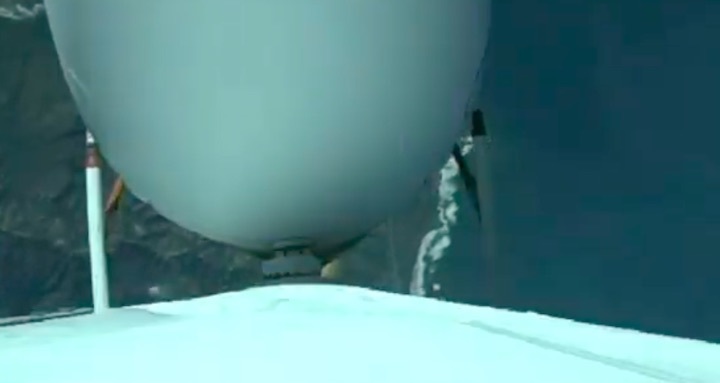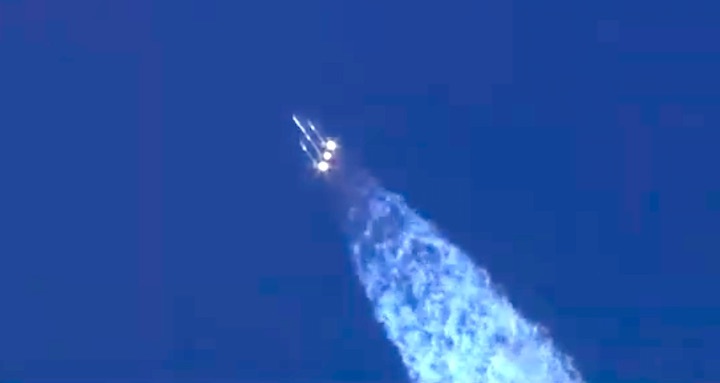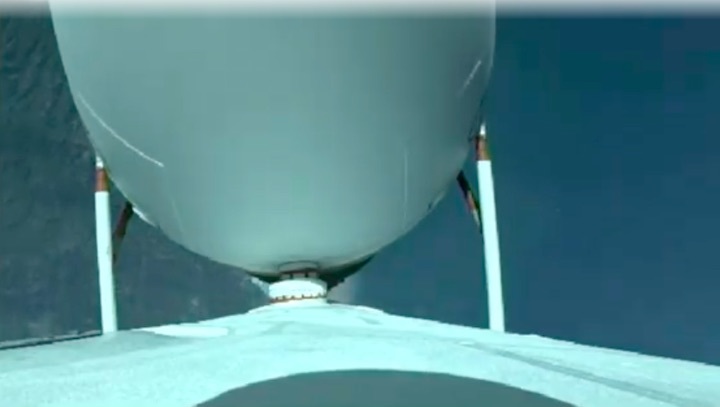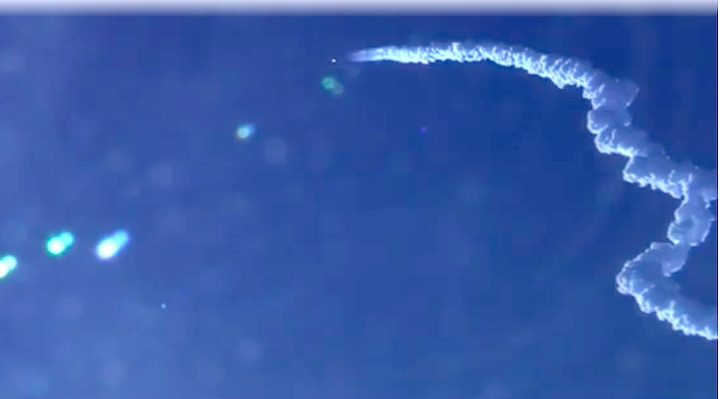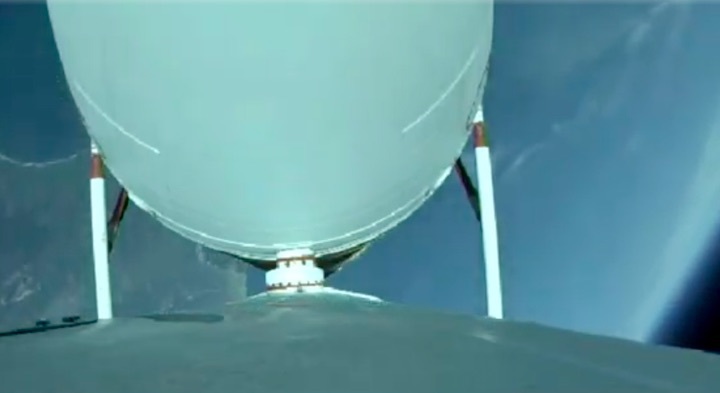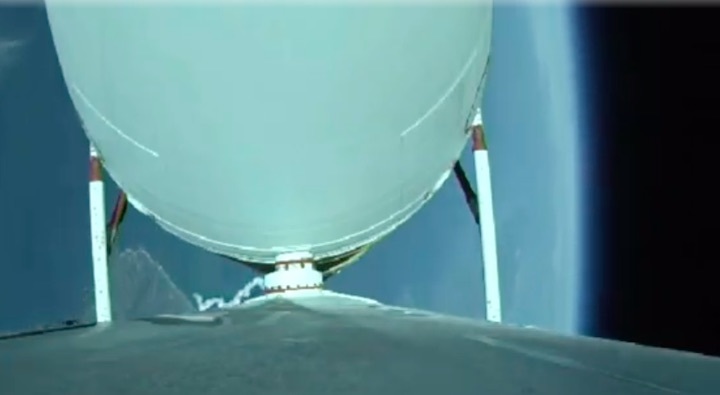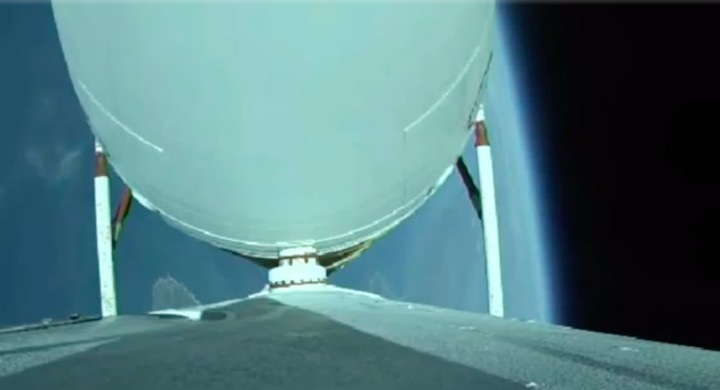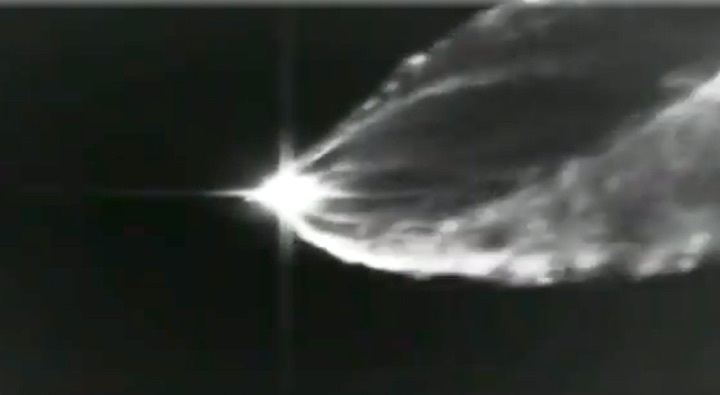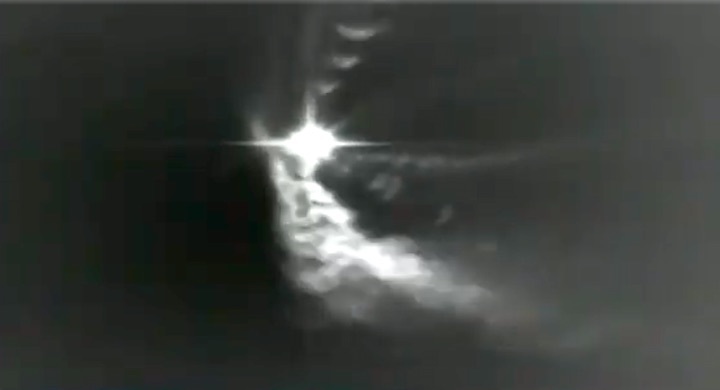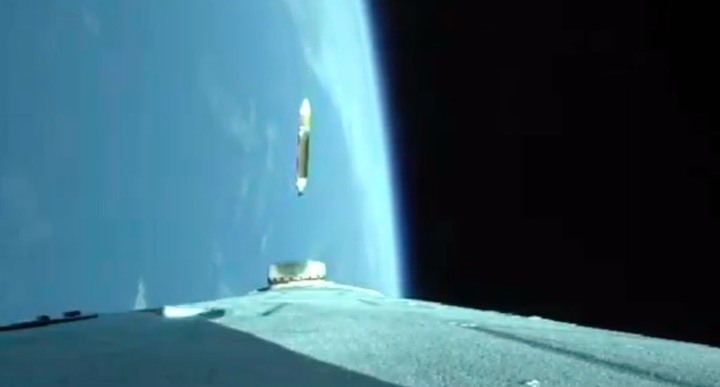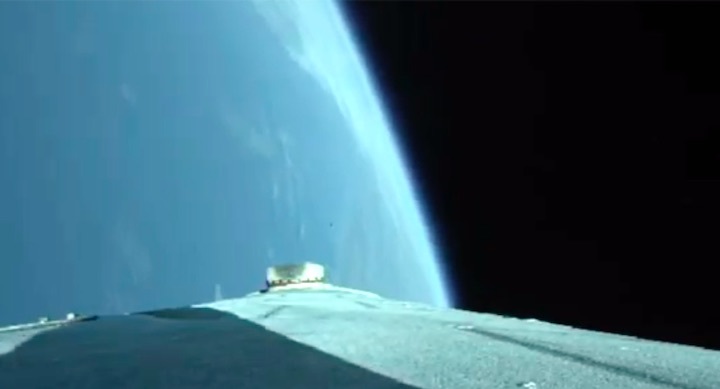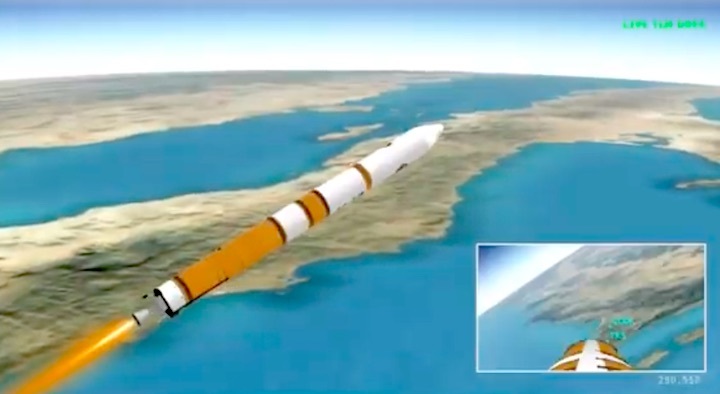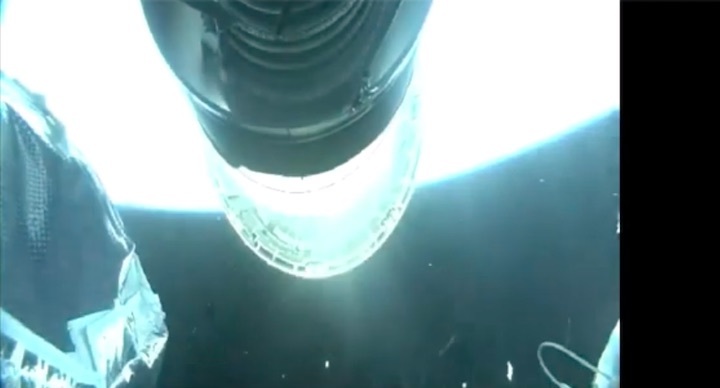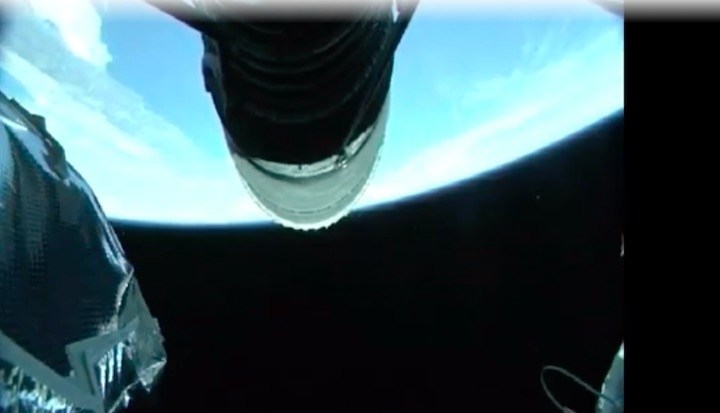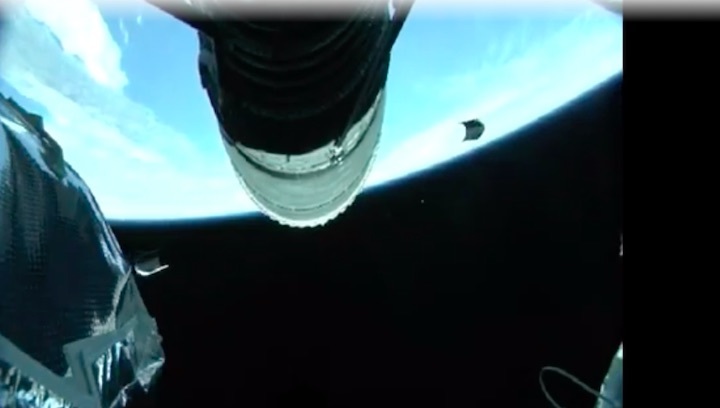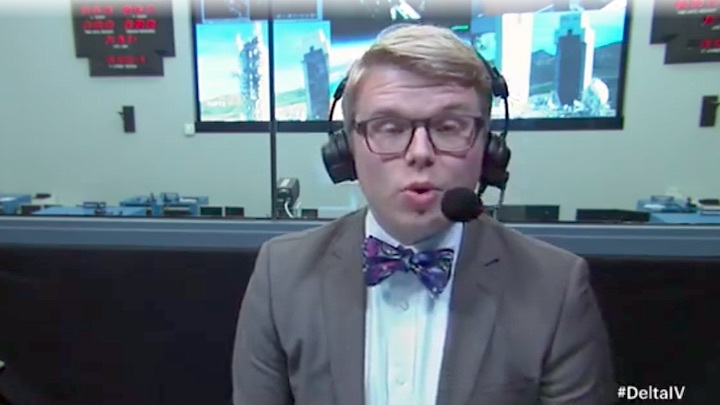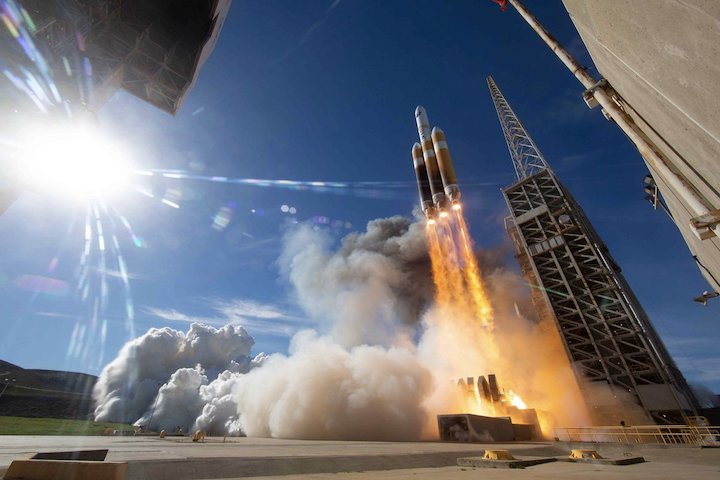 Quelle: ULA
2944 Views