The launch of Northrop Grumman's Antares rocket with Cygnus cargo spacecraft is now targeted for 4:01 a.m. EST Saturday, Nov. 17, from Pad 0A of Virginia Space's Mid-Atlantic Regional Spaceport, located at NASA's Wallops Flight Facility on Virginia's Eastern Shore. NASA TV will provide launch coverage with commentary online beginning at 3:30 a.m.
The teams decided to wait another day for launch after assessing continuing unfavorable weather conditions, including high winds and high seas, forecast for Friday morning. The forecast for a launch Saturday is significantly improved with a less than five percent chance of weather conditions preventing a launch.
Under NASA's Commercial Resupply Services contract, Cygnus will carry about 7,400 pounds of crew supplies and hardware to the International Space Station, including critical science and research investigations. A launch Saturday would result in capture and berthing Monday, Nov. 19.
Quelle: NASA
---
Update: 17.11.2018
.
LIVE-Frams: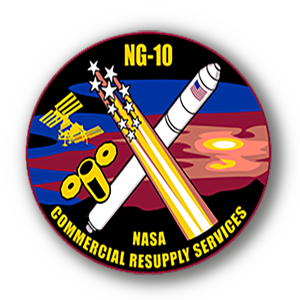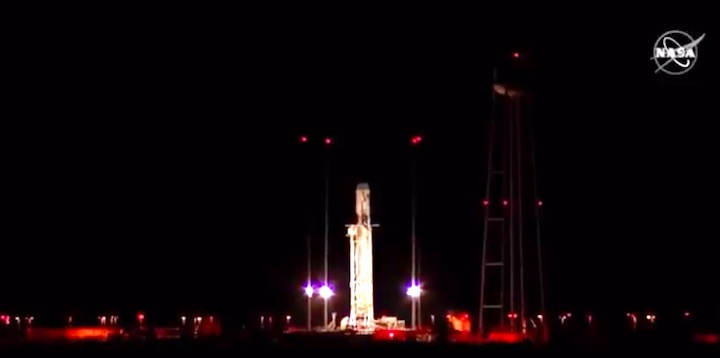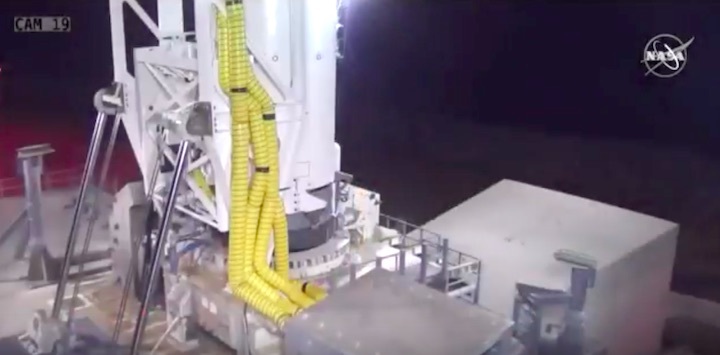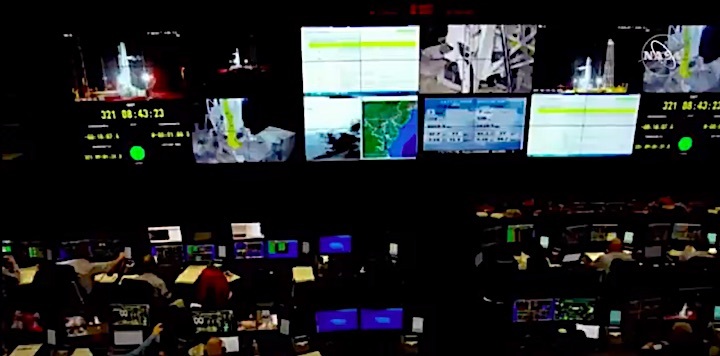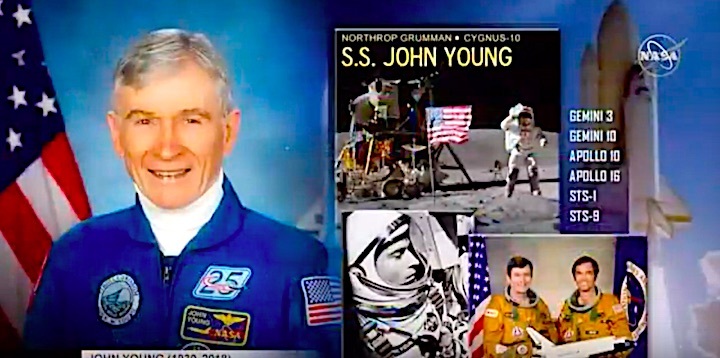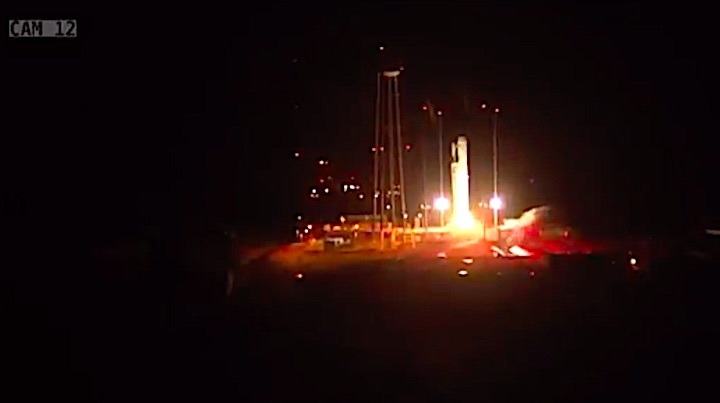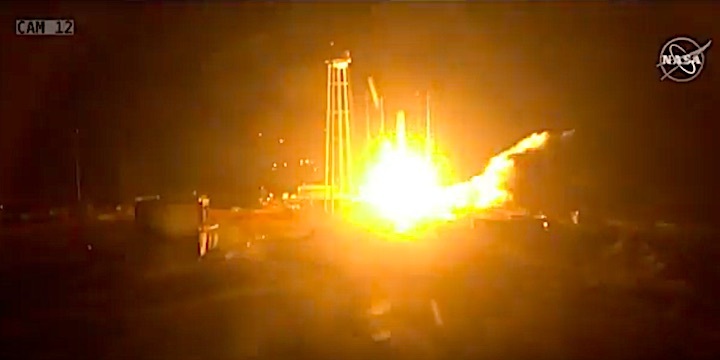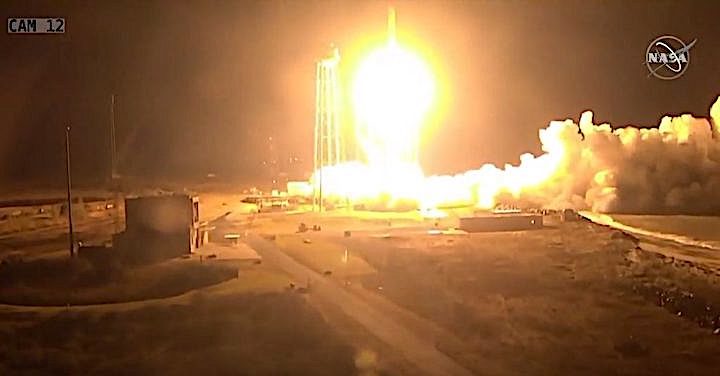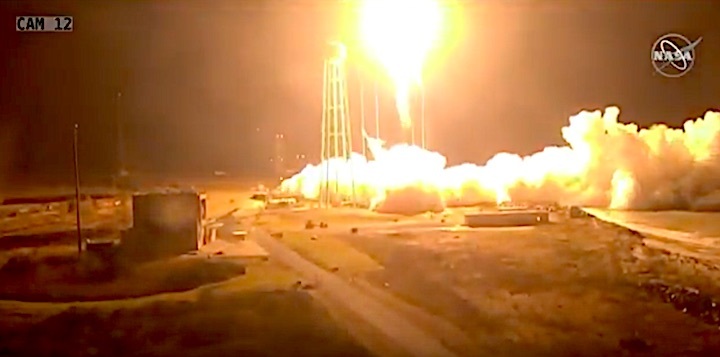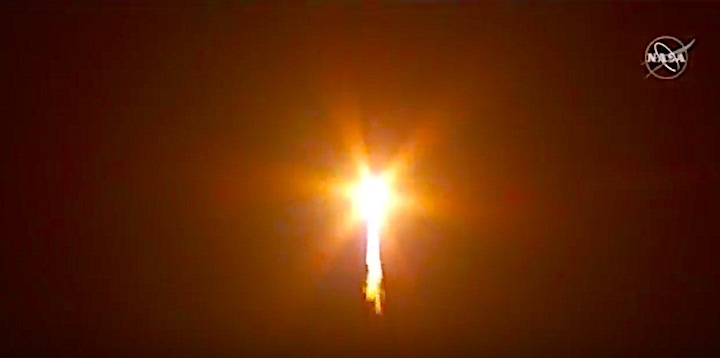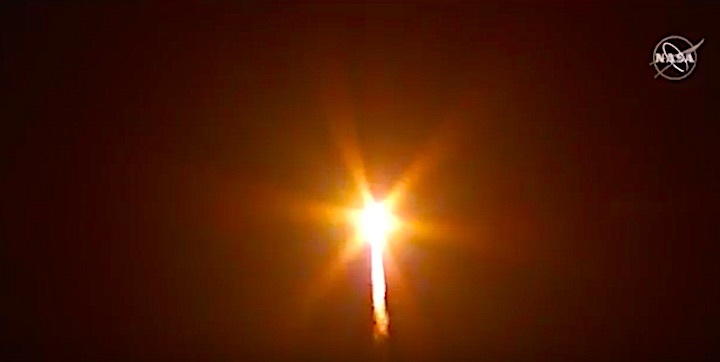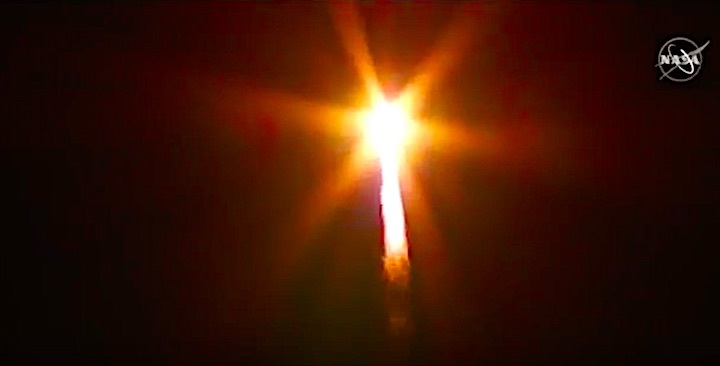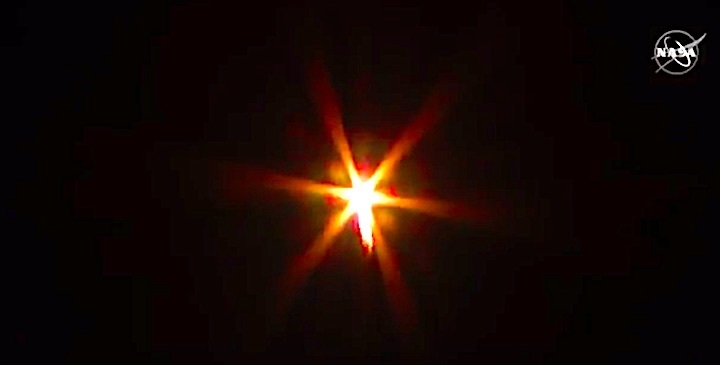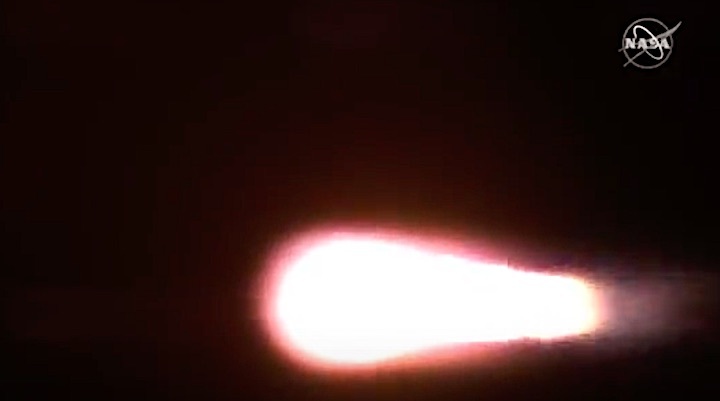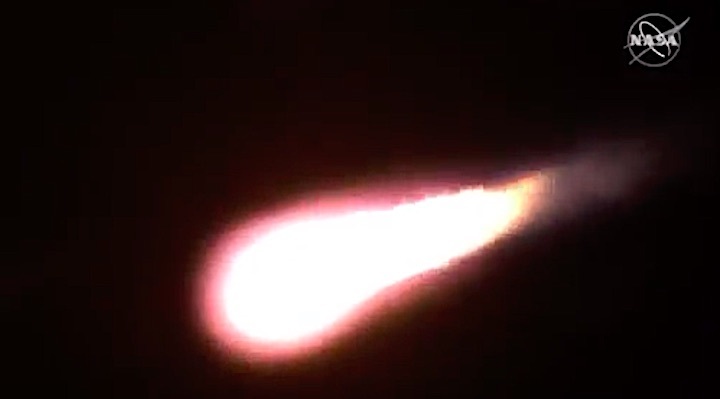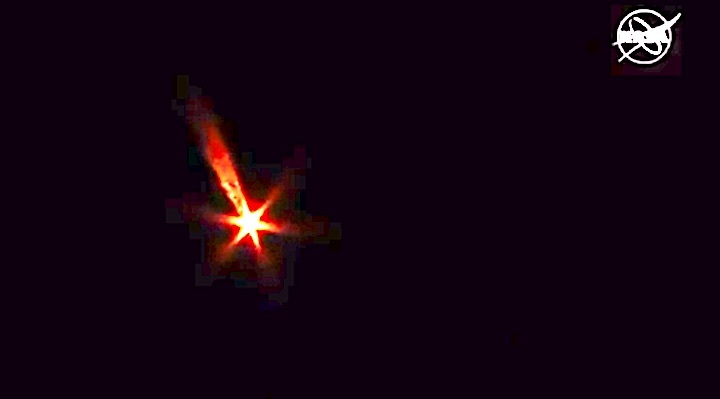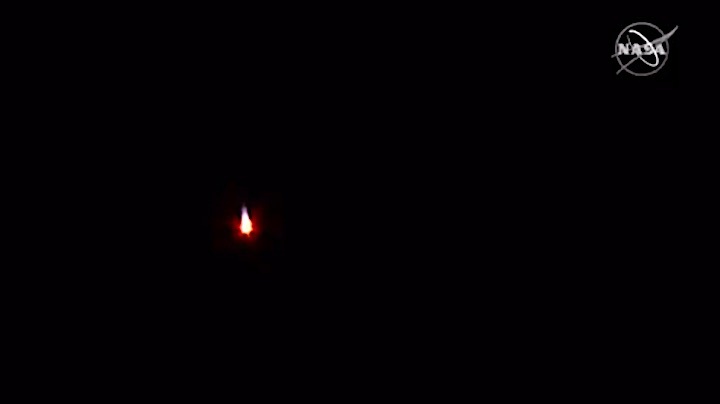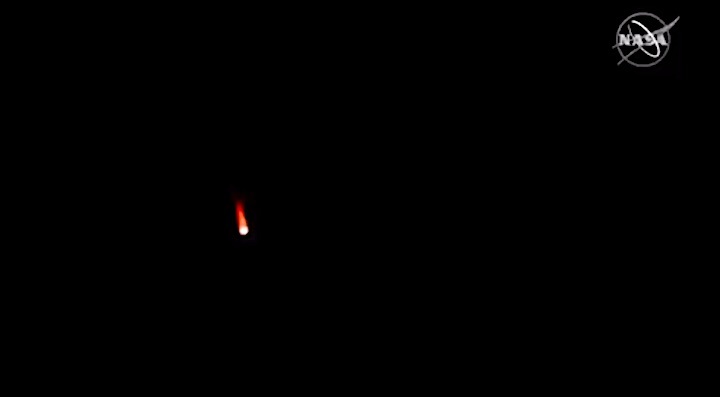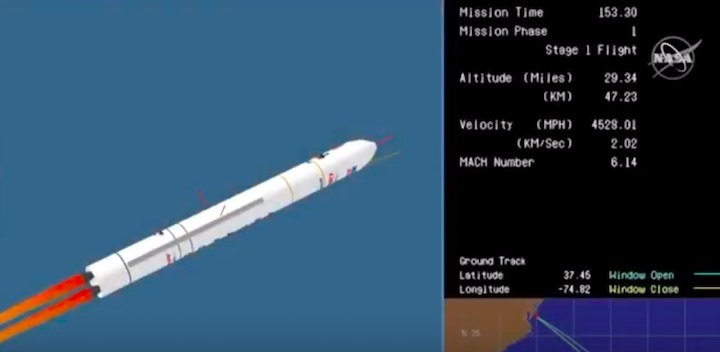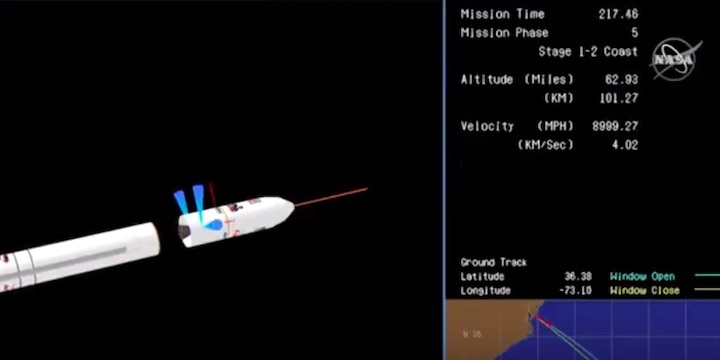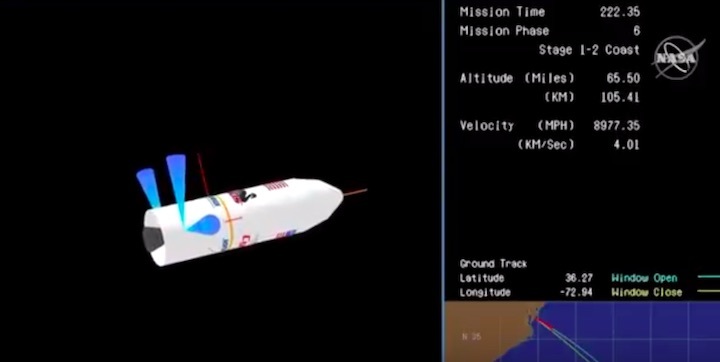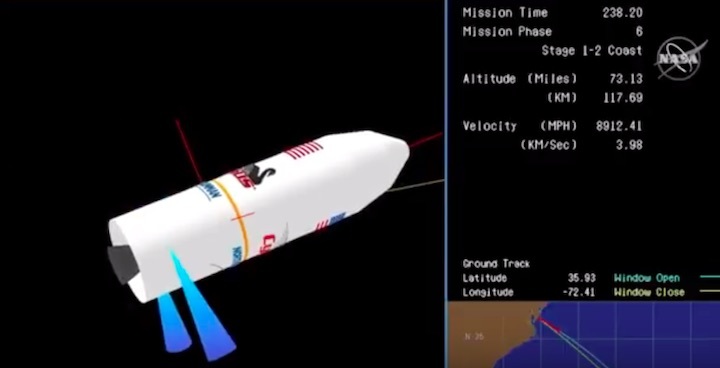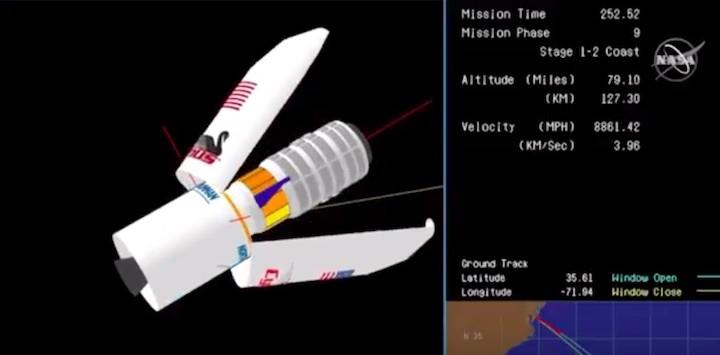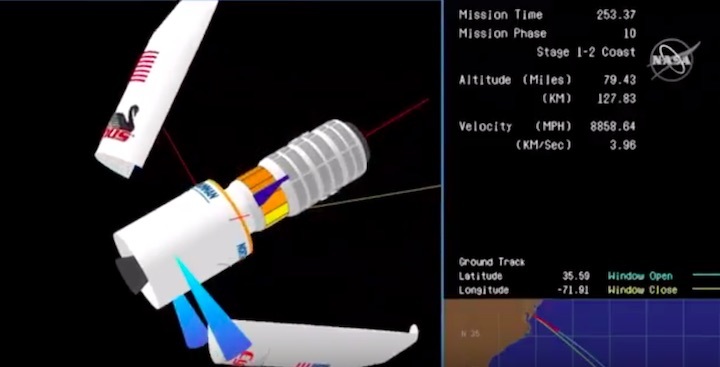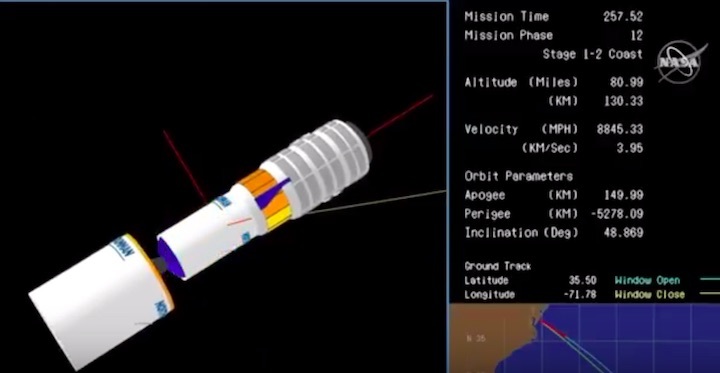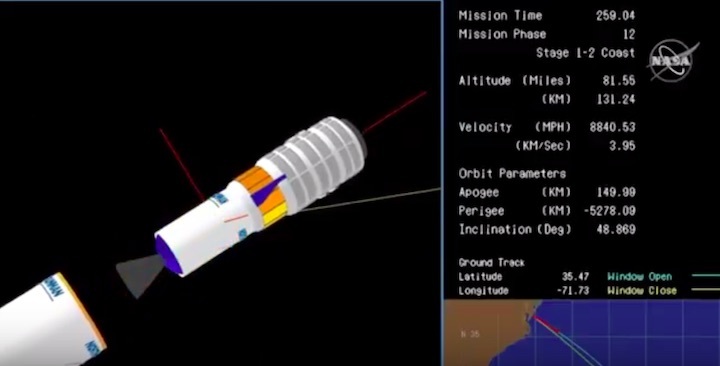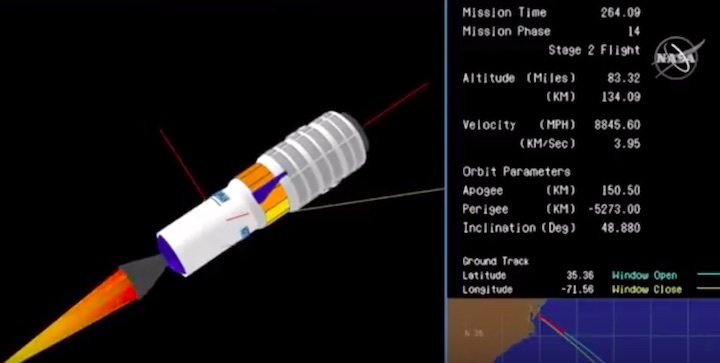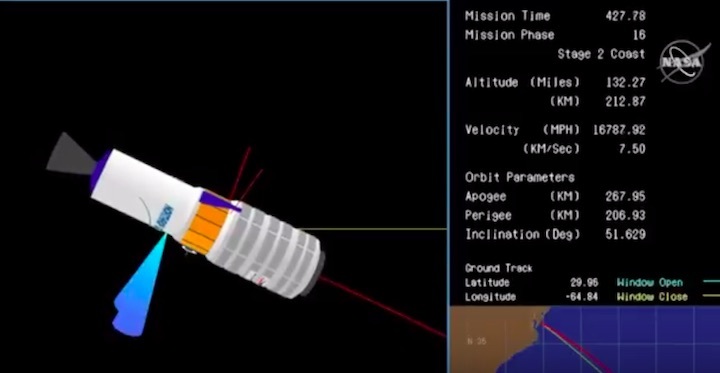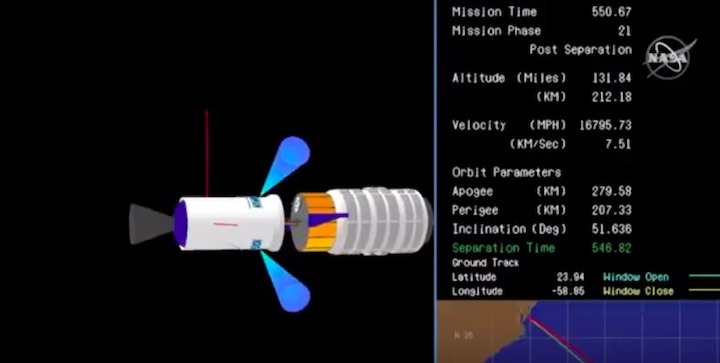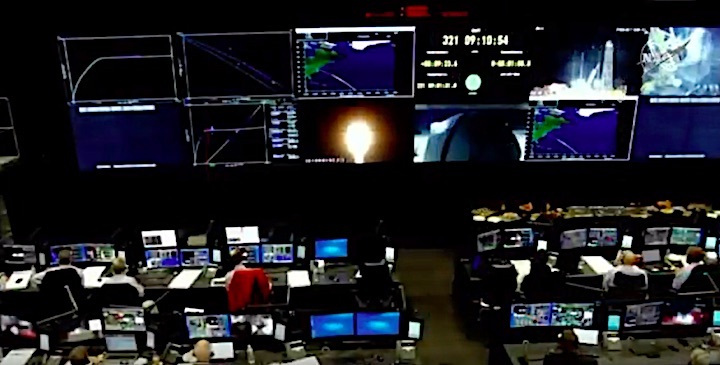 Quelle: NASA-TV
+++
S.S. John Young to berth with the space station on Nov. 19
Dulles, Va. – Nov. 17, 2018 – Northrop Grumman Corporation (NYSE: NOC) announced it successfully launched its AntaresTM rocket carrying the "S.S. John Young" CygnusTM spacecraft today at 4:01 a.m. EST from the Mid-Atlantic Regional Spaceport Pad 0A on Wallops Island, Virginia, at NASA's Wallops Flight Facility. The launch marks Northrop Grumman's 10th cargo mission carrying vital supplies to the astronauts aboard the International Space Station for NASA.