8.10.2018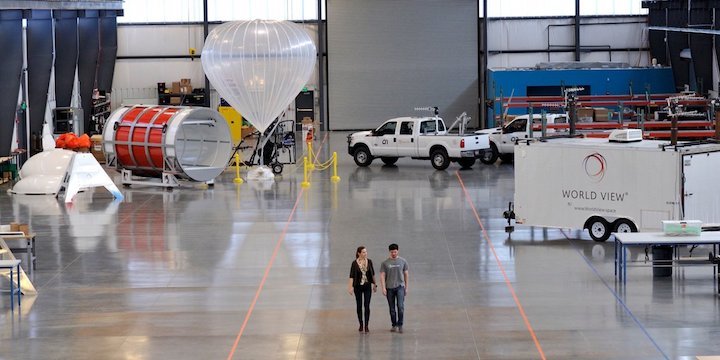 About 1,900 active satellites are orbiting Earth as you read this sentence. That may seem like a lot of stuff in the sky, but more than twice as many airplanes soar overhead at any given moment, adding up to tens of millions of commercial flights per year.
The reason we don't launch more commercial satellites to watch the environment, speed up the internet, or gather military intelligenceis because getting to space is expensive. Very expensive.
Elon Musk's aerospace company, SpaceX, is slashing prices with reusable rocket technologies (and Jeff Bezos' competitor, Blue Origin, is not far behind), but those discount launches still cost tens of millions of dollars.
World View Enterprises in Tucson, Arizona, thinks satellite-like capabilities can be achieved at a fraction of the cost. Their big idea: use giant autonomous balloons that operate in a world between spacecraft and aircraft.
The six-year-old company is developing and launching pyramid-shaped platforms called Stratollites that dangle from the end of high-altitude balloons. These balloons soar to about 20 miles high and exploit high-altitude winds to stay put or move.
"It's going to change everything," Ron Garan, a retired NASA astronaut and fighter pilot who works for World View, told Business Insider. "Think about what you can do with a 10,000-pound or a 1,000-pound payload platform that's hovering over a city or a natural disaster for months at a time."
Garan and others recently toured us around World View's global headquarters in Tucson, Arizona, which is a 142,000-square-foot campus complete with a balloon factory, spaceport, mission control center, and more.
Here's what it's like inside World View, and how the company is working to not only disrupt a big chunk of the satellite industry, but also give tourists a taste of what it's like in space.
World View opened its global headquarters in February 2017. The multi-acre campus is located amid the desert scrub of Tucson, Arizona, just a mile south of the city's international airport.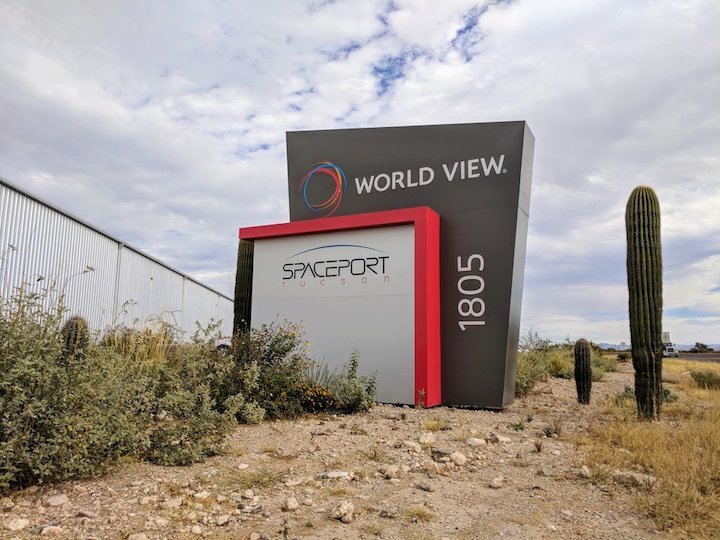 Right next door is the company's "spaceport," which is essentially a 700-foot-wide concrete slab.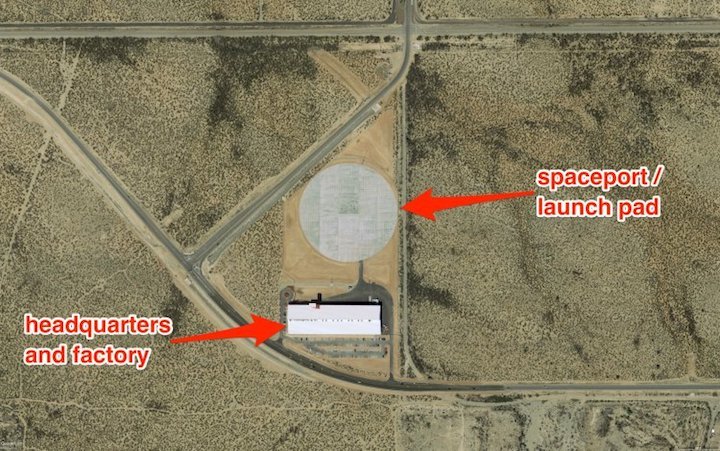 The site is used to launch balloon missions some 100,000 feet into the stratosphere (a zone that begins at about 33,000 feet above sea level and ends around 164,000 feet).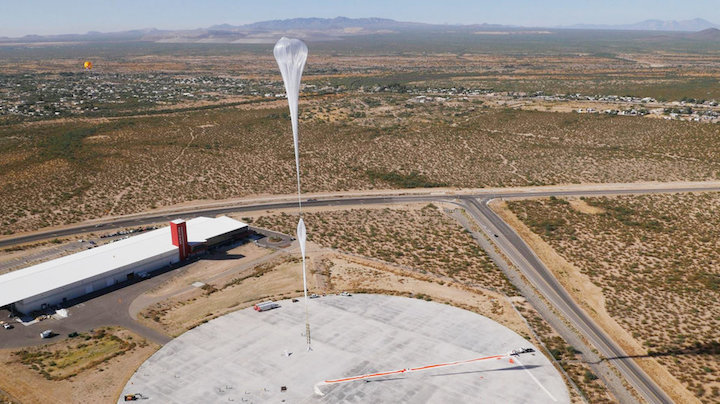 A high-altitude balloon is inflated with helium at World View's Spaceport Tucson.
Quelle: Business Insider
1094 Views