7.08.2018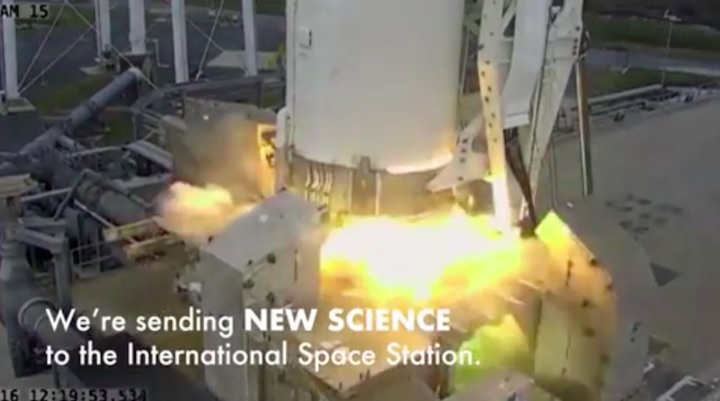 Orbital ATK's Cygnus spacecraft is scheduled to launch its ninth contracted cargo resupply mission to the space station no earlier than May 20. Science and research delivered by the spacecraft includes a test of centuries-old sextant navigation and forward-thinking work advancing the orbiting lab's ability to support cutting-edge molecular research and its commercial capabilities. Also aboard will be the Cold Atom Lab (CAL), a facility to create a spot ten billion times colder than the vacuum of space, which could help answer some big questions in modern physics. The International Commercial Experiment, or ICE Cubes Service, tests and commissions the first European commercial system to increase access to this unique lab.(NASA)
-
SANTA FE, N.M. (AP) — The Santa Fe startup tech firm working to bring commercial Wi-Fi to space has successfully completed a second test of its system.
Solstar Space posted a message to social media while using its system about 74 miles (119 kilometers) above sea level last month, the Santa Fe New Mexican reported .
The company piggybacked its Solstar Schmitt Space Communicator on a reusable rocket created by commercial spaceflight company Blue Origin. The New Shepard crew capsule launched near Van Horn, Texas, taking the system about 34,000 feet (10,400 meters) higher than its previous test flight in April.
"It was well into space, and it worked great," Solstar CEO M. Brian Barnett said.
The company is working to create reliable internet connections through a satellite network already in place to service commercial space vehicles. The first customers of the internet system will likely be passengers on commercial spacecraft.
The flight lasted about 11 minutes and primarily served to test an emergency escape system for the crew capsule. Several different payloads were aboard the capsule.
The escape system test involved separating the capsule from the booster and igniting a rocket motor to stabilize the capsule before descending, allowing the communicator to be tested in extreme conditions.
"We volunteered to be on this mission because we knew it would be an extreme test for our equipment," Barnett said. "Everything worked out pretty well. The stars aligned."
Quelle: Chron
816 Views