30.11.2017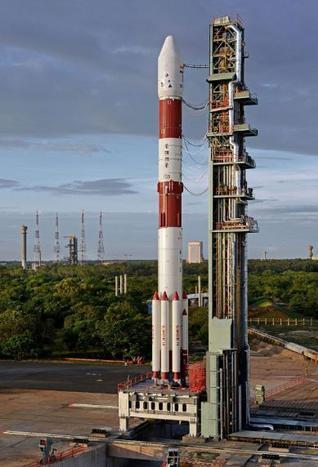 Planet Labs Inc, a US-based integrated aerospace and data analytics company, today said four of its Dove satellites will be launched aboard India's PSLV-C40 mission, scheduled to fly in January next year.
The primary payload for this mission is the Indian Space Research Organisation's (ISRO) Cartosat-2 Series satellite, and Planet's four satellites will ride as secondary payloads.
In February this year, Planet's 88 Dove satellites travelled on the PSLV-C37 as part of ISRO's record-breaking launch of 104 satellites.
The four Dove satellites on the upcoming launch are tech demos responsible for testing improvements to several of the satellite subsystems, including camera technology, thermal control, and altitude determination & control system, Planet said in a statement.
The company, founded in 2010, said it launches tech demo satellites several times a year to ensure they are using the latest and most advanced technology. These advancements are then incorporated into a future operational fleet.
The company operates a fleet of earth-imaging satellites, collecting a massive amount of information about the planet.
"We've been very pleased with our working relationship with Antrix Corporation Ltd (Antrix), the commercial arm of ISRO. When Planet proposed to send a record-breaking 88 satellites to orbit on a single launch, they accepted the challenge without hesitation, and they delivered," said Karthik Govindhasamy, chief technology officer and executive vice-president of engineering at Planet.
"We have a rich history with Planet and we are proud to be a reliable launch partner that they can count on for consistent and timely launches," Rakesh S, Chairman and Managing Director, Antrix, was quoted as saying in the statement.
"The Planet's appetite for launch capacity is impressive and we're excited that the PSLV continues to meet their needs," he said.
Quelle: The Hindu
+++
ISRO eyes one rocket launch a month in 2018
The first of the missions will be the launch of Cartosat-2E remote-sensing spacecraft along with 28 nano and micro-satellites.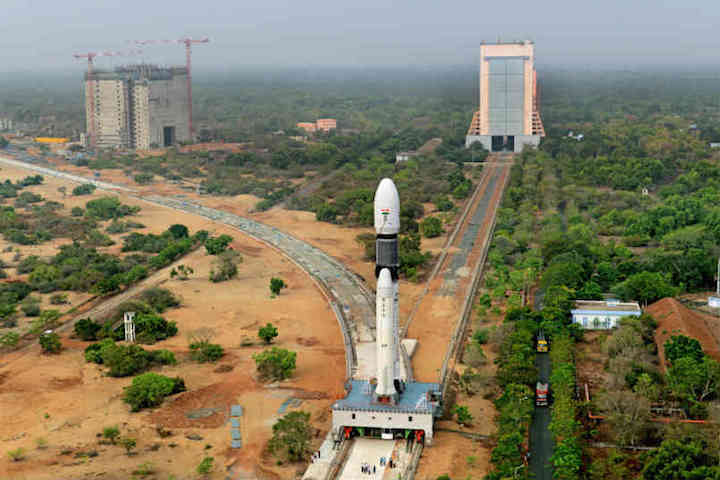 India plans to have at least one rocket launch every month in 2018 from its spaceport at Sriharikota in Andhra Pradesh to deploy satellites in orbit, said a top space official on Tuesday. "We are planning to have at least one launch mission a month in 2018 to deploy satellites in the earth's orbit for various applications," said Indian Space Research Organisation (ISRO) Chairman A.S. Kiran Kumar.
"For 2018-19 and 2019-20 financial years, we are looking to receive increased budgets from the country in view of the missions," he told media on the sidelines of the inauguration of a Gallery on Space Technology at the Visvesvaraya Industrial and Technological Museum here. ISRO was given a budget of about Rs 9,000 crore for 2017-18.
The first of the missions ahead is likely to be the launch of Cartosat-2E remote-sensing spacecraft along with 28 nano and micro-satellites in early January if delayed from December end. On Chandrayan-2 mission, Kiran Kumar said the work onArealising the satellite was in full swing. The launch is likely to take place by the first quarter of 2018.
Meanwhile, the state-run ISRO is also expected to fly 600kg spacecraft designed by TeamIndus on its Polar Satellite Launch Vehicle (PSLV) before March 31, 2018, for the city-based firm to win the Google Lunar XPRIZE. "There are still a lot of discussions that are going on with TeamIndus regarding the launch," the ISRO chief said.
TeamIndus is the only Indian team among the five finalists competing for the $30Amillion Google Lunar XPRIZE, a competition is meant to challenge and inspire engineers and entrepreneurs from around the world to develop low-cost methods of robotic space exploration.
Adressing a gathering of students at the opening of the space technology gallery, Kiran Kumar said: "You're at the prime moment where India as a country is surging ahead. India has got every potential to be the number one in the world, for which each of you must put in your best efforts." Astrosat, the country's first space observatory, was one of the the best satellites in the category providingAIndian scientists with access to data about the edge of the universe, he said.
"It is never too late to do anything in science and technology. We can always make a mark. When we put in our best efforts, no one can beat us," the ISRO head asserted. Former ISRO Chairman and National Education Policy Committee Chairman K. Kasturirangan, and National Council for Science Museums Director General A.S. Manekar were also present at the event.
Quelle: BGR
---
Update: 10.12.2017
.
SPACEFLIGHT PREPARES TO LAUNCH ELEVEN SPACECRAFT ON INDIA'S PSLV-C40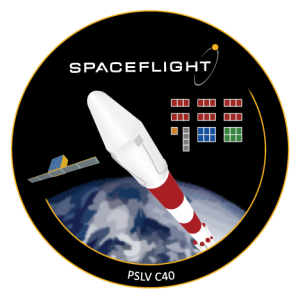 Cubesat integration complete as rideshare launch service provider prepares to deploy spacecraft for veteran and first-time customers in early January
Seattle – December 4, 2017 – Spaceflight, the leading satellite rideshare and mission management provider, today announced it will be launching 11 spacecraft in early January from India's Polar Satellite Launch Vehicle (PSLV). Spacecraft include Finland's ICEYE-X1 SAR microsatellite, Planetary Resources' Arkyd-6 6U asteroid prospecting demonstration cubesat, four Spire Global Lemur-2 cubesats, Astro Digital's Landmapper-BC3, AMSAT's Fox-1D cubesat, and others.
Spaceflight performed the cubesat integration at its Seattle Integration Facility and is in the process of shipping the spacecraft to India for the PSLV-C40 mission. The PSLV rocket is scheduled to lift off from India's Satish Dhawan Space Center in early January 2018 with the Cartosat-2ER navigation satellite, in addition to Spaceflight's rideshare customers.
"PSLV-C40 is a perfect example of how our flexible, full-service rideshare model is enabling new commercial space businesses to exist while expanding into new markets," said Curt Blake, president of Spaceflight. "This mission brings new customers from outside the industry into space while continuing partnerships with existing customers for their ongoing satellite constellations."
One first-time customer on the mission is Finland's ICEYE with the country's first commercial satellite, ICEYE-X1. ICEYE developed its own synthetic-aperture radar (SAR) sensor technologies suitable for satellites under 100kg in weight, making it one of the bigger payloads on the PSLV-C40 mission. This is ICEYE's first proof-of-concept microsatellite mission with a SAR sensor as its payload and also the world's first SAR satellite in this size, enabling radar imaging of the Earth through clouds and even in total darkness. Potential use-cases for the data are monitoring sea ice movements or marine oil spills, and prevention of illegal fishing.
"Working together with Spaceflight to schedule and make this launch a reality has been an outstanding experience for ICEYE, and it has given us the necessary opportunities for scaling up operations for our constellation of micro-SAR satellites as planned," said Rafal Modrzewski, CEO and co-founder at ICEYE.
Spaceflight offers customers the most options for getting to space, working with nearly every global launch vehicle provider, including the Falcon 9, PSLV, Antares, Cygnus, Electron, Soyuz and others. Much like buying an airline ticket that is valid on multiple airlines, Spaceflight can ensure organizations have flexibility to move vehicles if changes or delays occur. Additionally, the smallsat rideshare service model helps organizations reach a desired orbit at a much lower cost than buying their own launch vehicle.
Spaceflight has negotiated the launch of more than 120 satellites on behalf of its customers and has contracts to deploy nearly 200 more through 2018. The company plans to coordinate and deploy its largest launch to date in 2018 with its first dedicated rideshare mission aboard a SpaceX Falcon 9.
Quelle: Spaceflight
1754 Views