.
30.11.2014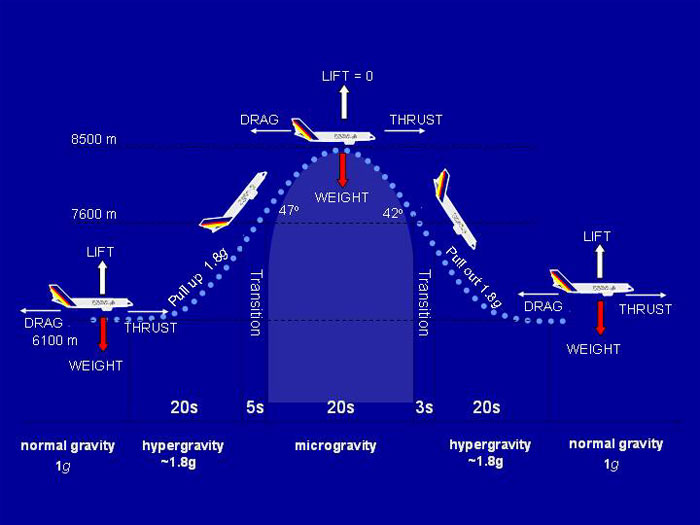 Sports tourism has been eclipsed by something a little more interstellar.
That's right – a space tourism attraction is coming to the city in 2015, offing the public the chance to float in zero gravity.
Swiss Space Systems (S3) announced Friday it will be offering zero-gravity flights out of North Bay next year aboard a modified Airbus 340 that will allow passengers to experience weightlessness.
"This something we are very excited about," said Robert Feierbach, head of S3 Americas during a news conference at the city's airport industrial business park.
Although passengers won't actually be going into space, Feierbach said the plane will perform a series of parabolas at 30,000 feet to achieve about 25 seconds of zero gravity each time.
"They will get to experience what an astronaut would feel," said Feierback, noting such flights are used for space travel training.
He said the flight packages, which will range in price from $2,800 to $7,000, are the first of their kind in Canada and the most inexpensive in the world.
The flights will be offered in second quarter of the year and are a part of an international tour that includes several other locations. There Airbus holds up to 80 passengers at a time. And Feierback said there will be one flight per day out of North Bay for a least a week.
S3 has partnered with Canadore to test and launch sub-orbital satellites. And Feierback said zero-gravity flights will be a part of the firm's launch system now being developed. He said offering the flights to the public is both an opportunity to market the company as well as generate interest in space – something that's beneficially to companies like S3.
Feierback said the company selected North Bay as a location on the tour for some of the same reasons it opted to partner with the local college – the city 10,000-foot runway and uncongested airspace.
Mayor Al McDonald said it's exciting to be standing within the city's airport industrial business park talking about space travel. And he said the announcement signals North Bay's commitment to pursuing the aerospace and space industries.
Nipissing-Timiskaming MP Jay Aspin, who's been working to help attract new aerospace and space businesses to the city said S3's announcement is another step forward and reaffirms his belief that those industries will be a "game changer" for North Bay and the region.
Quelle: The North Bay Nugget
-
Update: 20.12.2015
.
S3 verzögert ZeroG Start und IPO-Kampagne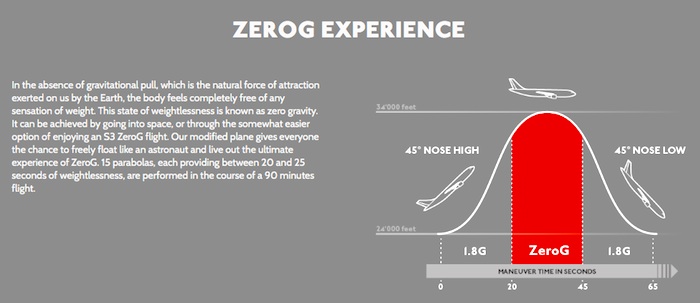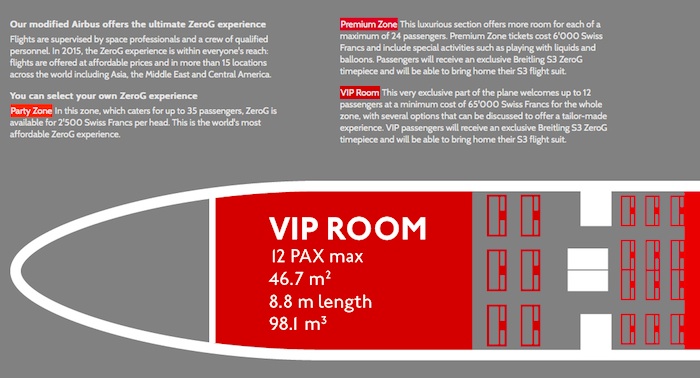 Technical and contractual delays in the calendar of the young Swiss startup have resulted in the postponement of the ZeroG flight campaign. They were last scheduled to begin at end of 2015.
Swiss Space Systems maintains its initial strategic direction, including the assurance that its customers around the world will benefit of a robust legal framework completely compliant with the commercial aviation regulation. The implementation of commercial and scientific parabolic flights through a certification as an airline is a world premiere. It requires long and detailed work with the respective airworthiness authorities.
The IPO of Swiss Space Sytems will be pursued, as well as the option offered to certain customers to convert their ZeroG tickets into company shares. However, the IPO will be postponed to ensure the best possible valuation of S3 when it enters the stock market.
S3 has been able to rely on strong industrial partners and suppliers who were able to support its pioneering projects, contributing to the development of the company, both nationally and internationally since its inception. The continuity of these relationships and public confidence in the company strengthen its willingness to make every effort towards the success of these objectives.
The company acknowledges that calendar changes may exercise the patience of its ZeroG passengers. Swiss Space Systems would like to thank all of them for their confidence. They will soon receive a direct information letter with further updates on the program.
Swiss Space Systems continues to work with firm determination in order to achieve its objective as soon as possible: To provide affordable access to its ZeroG flights to the public at large, in Switzerland and abroad.
Quelle: S3
-
Update: 6.09.2016
.
Swiss space firm boss left badly injured in violent attack
Pascal Jaussi, 40, who heads Swiss Space Systems (S3), was beaten up and set on fire by two unknown perpetrators on August 26th in a forest in the canton of Fribourg, reported the Tribune de Genève on Monday.
News of the attack was not released until his condition improved, said the paper. The CEO's life is now out of danger but he remains in a serious condition in hospital, it said.
The entrepreneur was found near his vehicle and transported to Lausanne's CHUV hospital with burns on 25 percent of his body.
According to the paper's sources, Jaussi was forced to drive his car into a forest, where he was doused in petrol and set on fire. He managed to get himself out of the vehicle and call a friend, who alerted emergency services.
Fribourg police confirmed to the paper they were investigating the case.
According to the Tribune Jaussi had been in touch with police in recent months after receiving threats related to his work at the company.
Story continues below…
Last year the company's base in Payerne was broken into and equipment damaged, said the Tribune.
Quelle: THE LOCAL
4272 Views