.
3.12.2013 / 21.15 MEZ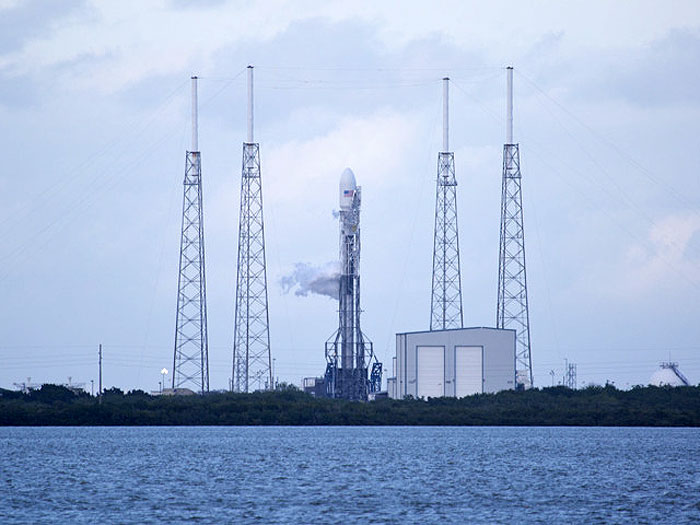 Falcon 9 is GO for launch today at 5:41p ET.
.
Watch LIVE right here starting at 5:25!
.
23.26 MEZ
.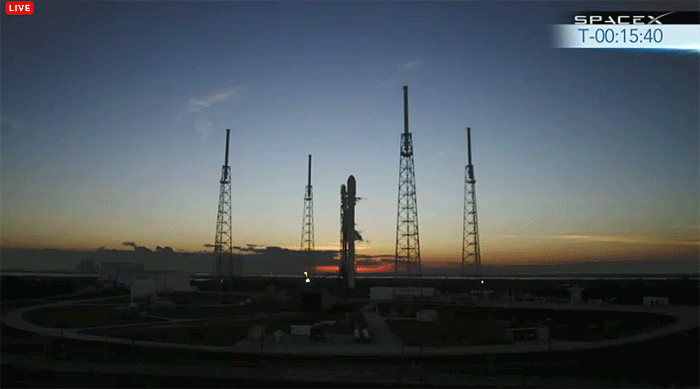 .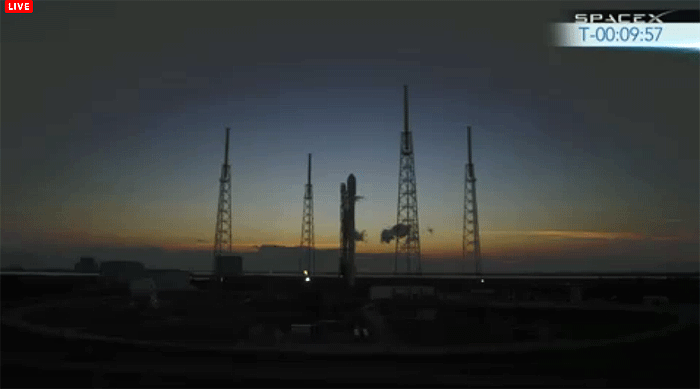 .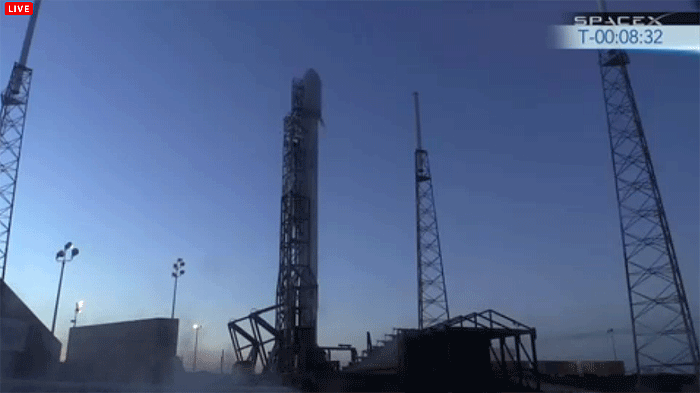 .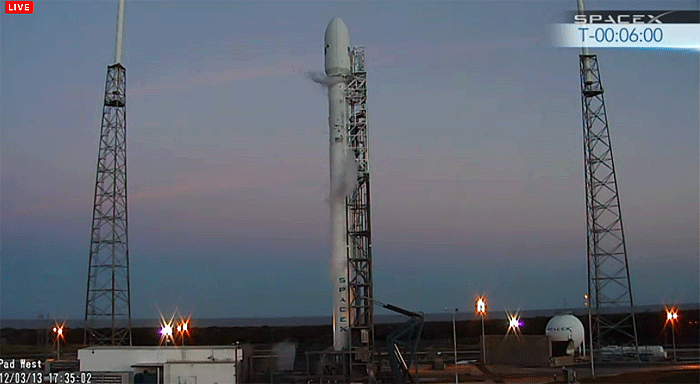 .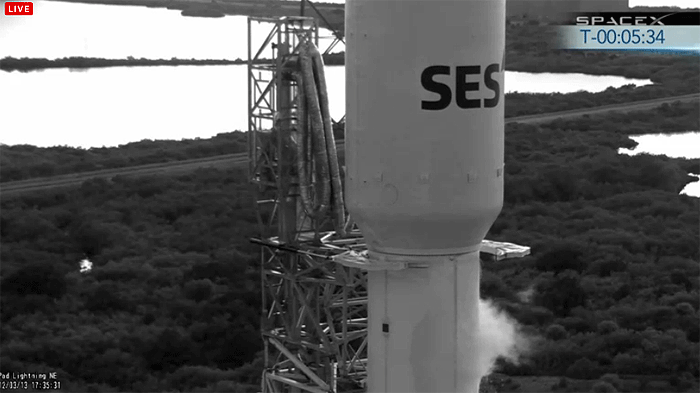 .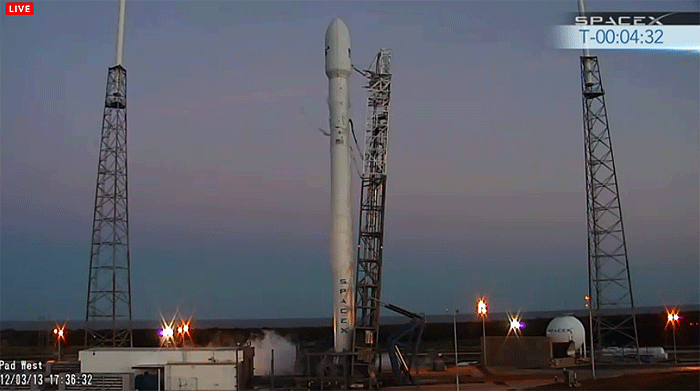 .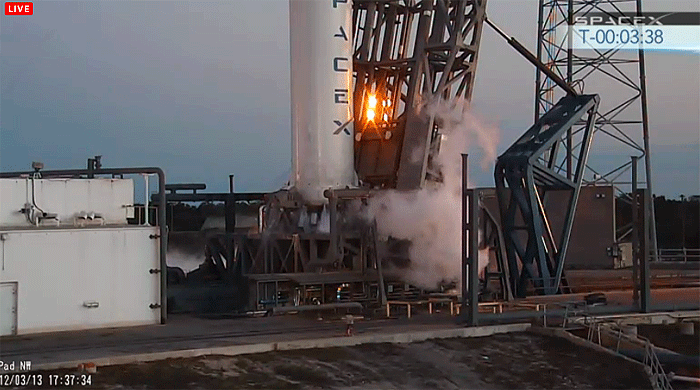 .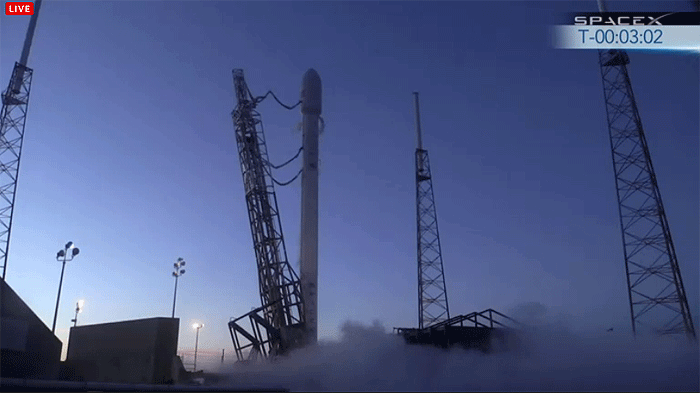 .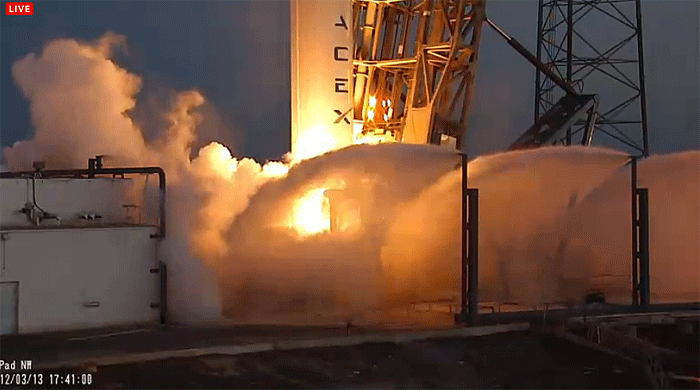 .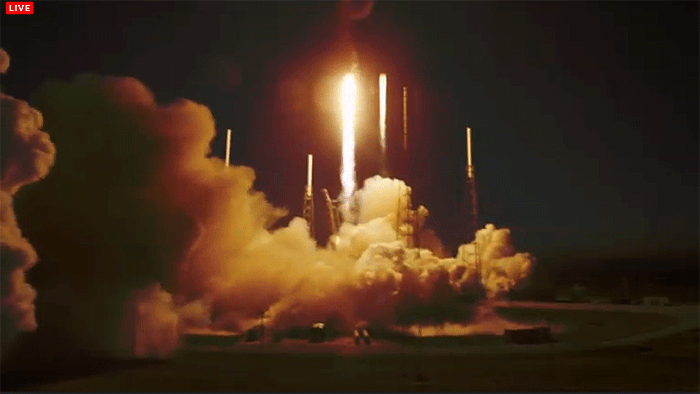 .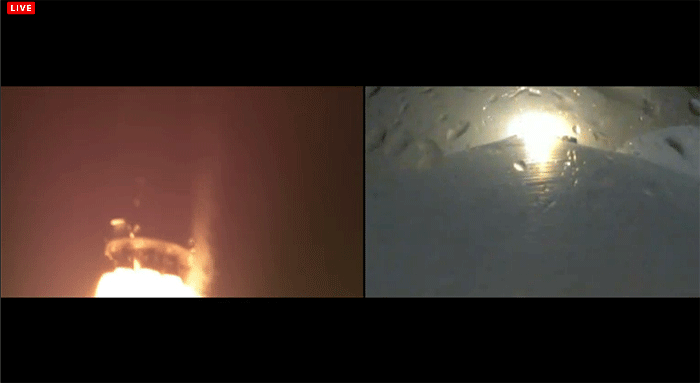 .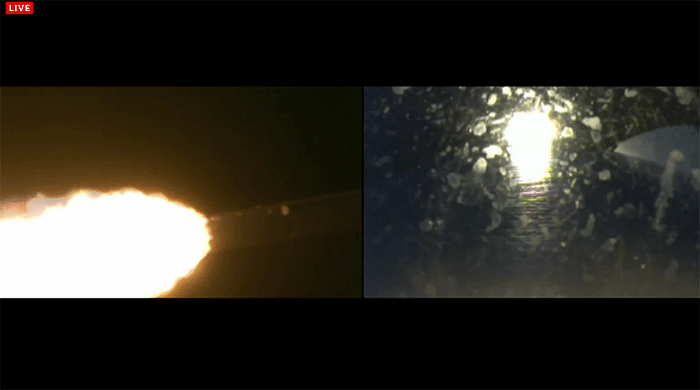 .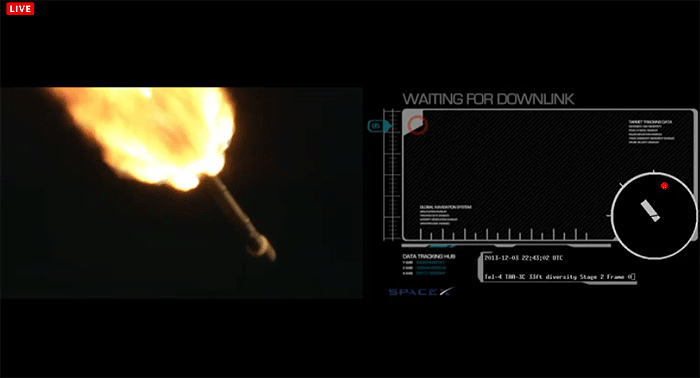 .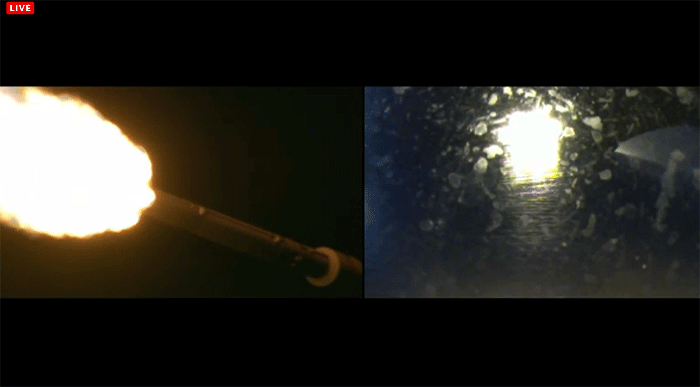 .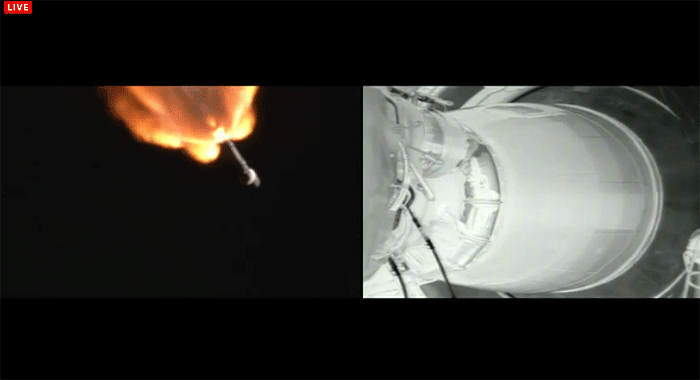 .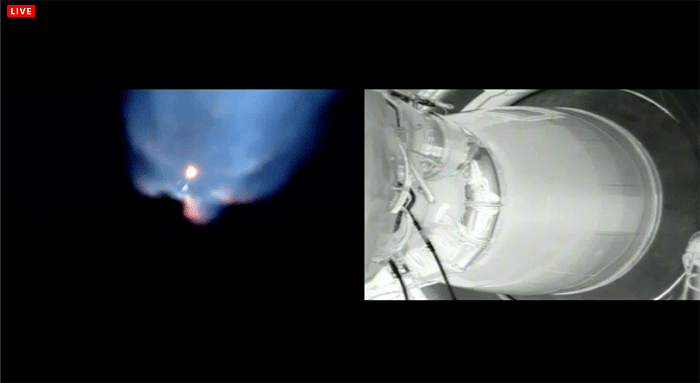 .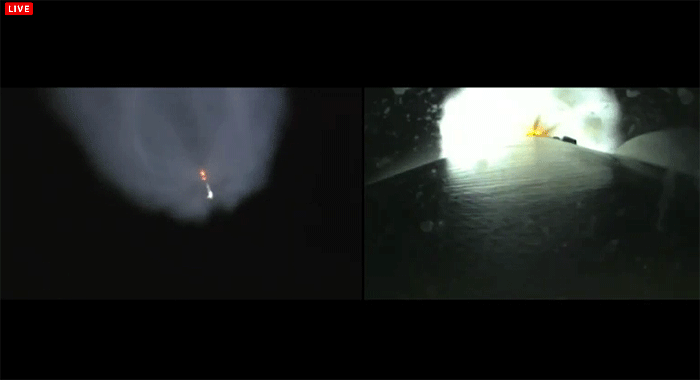 .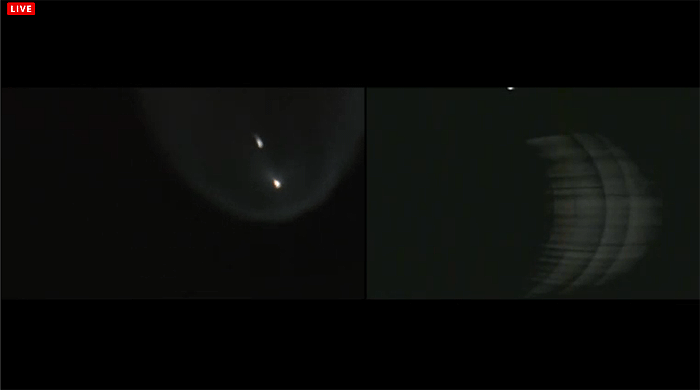 .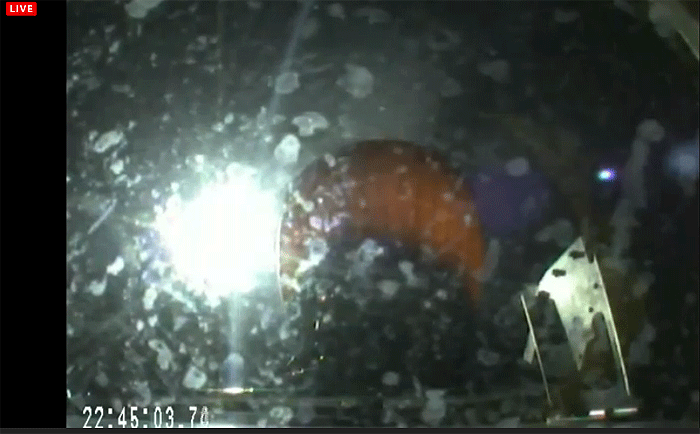 .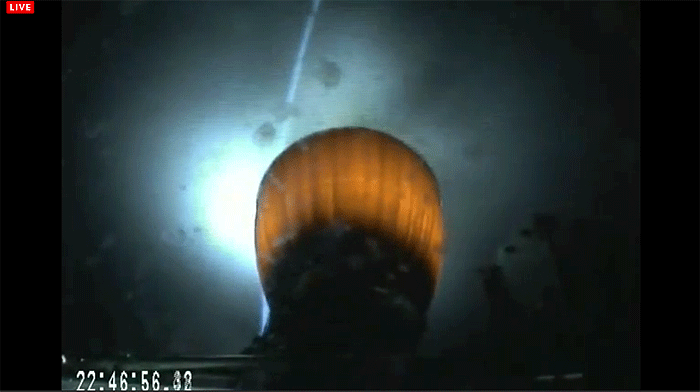 .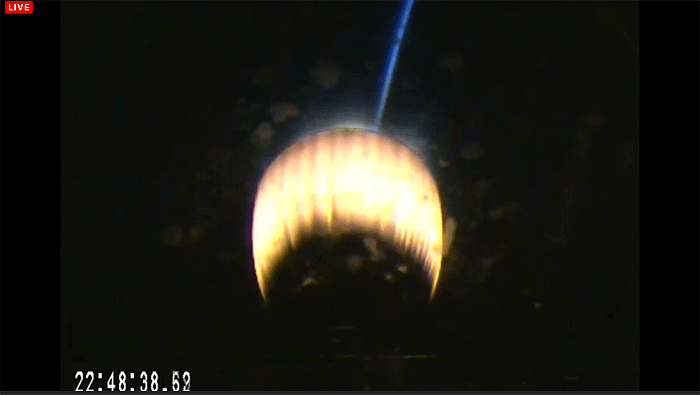 .
.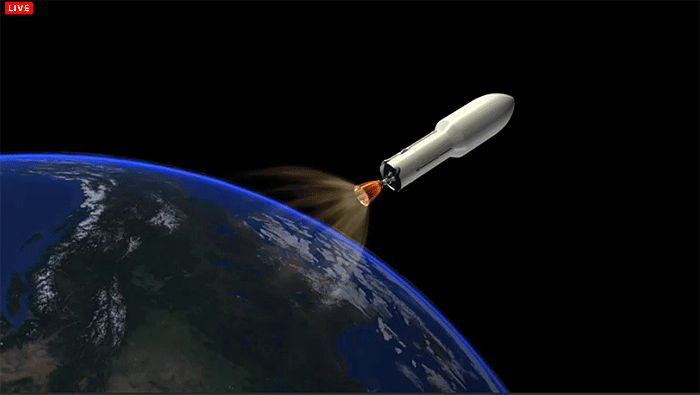 .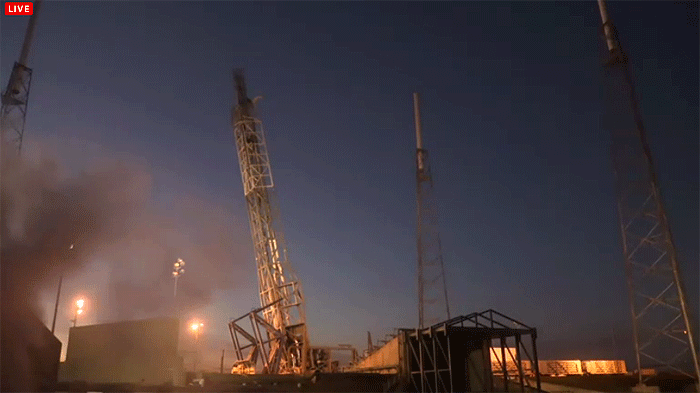 Frams: SpaceX
,
Update: 4.12.2013
.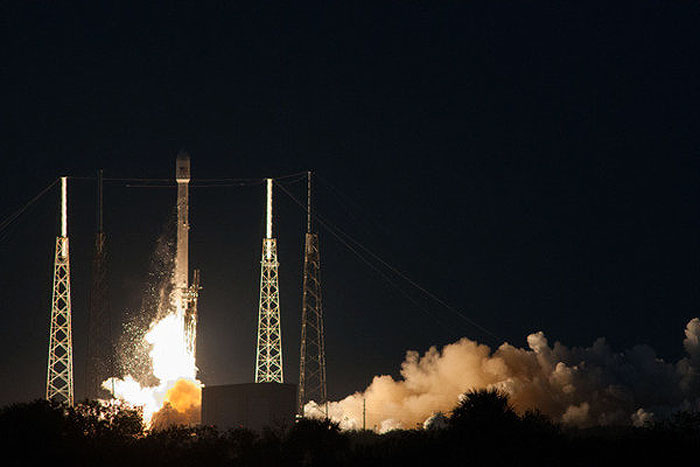 SpaceX's Falcon 9 rocket launches Tuesday from Cape Canaveral, Fla. (Space Exploration Technologies Corp. / December 3, 2013)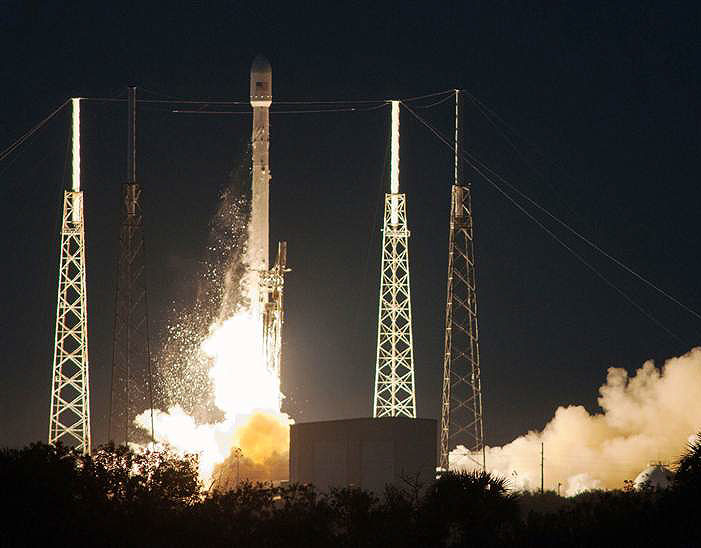 .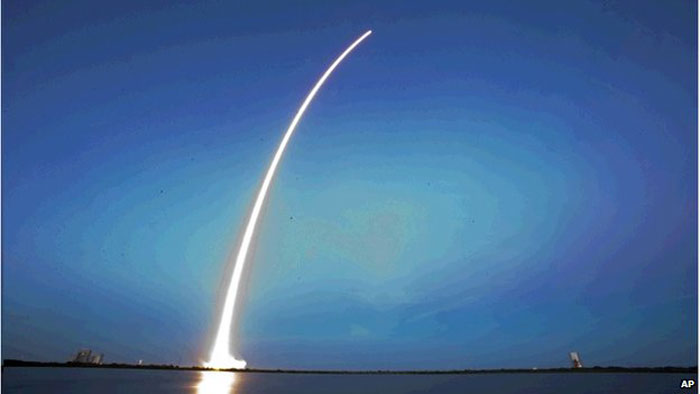 Climb to orbit: The Falcon heads out over the Atlantic from Cape Canaveral
.
Cape Canaveral Air Force Station, Florida – Today, Space Exploration Technologies (SpaceX) successfully completed its first geostationary transfer mission, delivering the SES-8 satellite to its targeted 295 x 80,000 km orbit. Falcon 9 executed a picture-perfect flight, meeting 100% of mission objectives.
Falcon 9 lifted off from Space Launch Complex 40 (SLC-40) at 5:41 PM Eastern Time. Approximately 185 seconds into flight, Falcon 9's second stage's single Merlin vacuum engine ignited to begin a five minute, 20 second burn that delivered the SES-8 satellite into its parking orbit. Eighteen minutes after injection into the parking orbit, the second stage engine relit for just over one minute to carry the SES-8 satellite to its final geostationary transfer orbit. The restart of the Falcon 9 second stage is a requirement for all geostationary transfer missions.
"The successful insertion of the SES-8 satellite confirms the upgraded Falcon 9 launch vehicle delivers to the industry's highest performance standards," said Elon Musk, CEO and Chief Designer of SpaceX. "As always, SpaceX remains committed to delivering the safest, most reliable launch vehicles on the market today. We appreciate SES's early confidence in SpaceX and look forward to launching additional SES satellites in the years to come."
Today's mission marked SpaceX's first commercial launch from its central Florida launch pad and the first commercial flight from the Cape Canaveral Air Force Station in over four years. SpaceX has nearly 50 launches on manifest, of which over 60% are for commercial customers.
This launch also marks the second of three certification flights needed to certify the Falcon 9 to fly missions for the U.S. Air Force under the Evolved Expendable Launch Vehicle (EELV) program. When Falcon 9 is certified, SpaceX will be eligible to compete for all National Security Space (NSS) missions.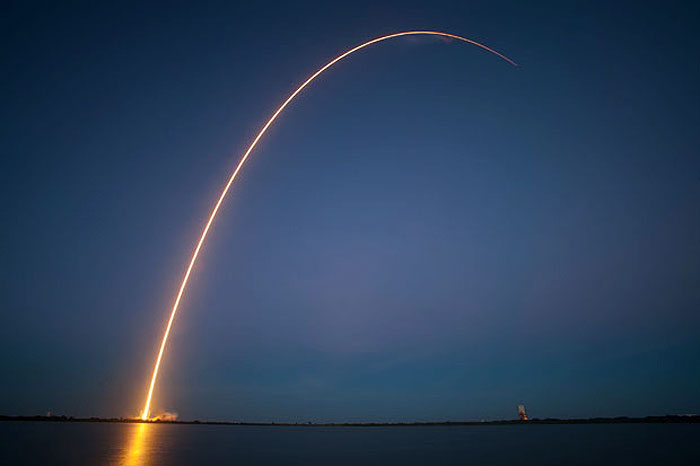 .
'Strange Object' In Sky Identified As Rocket Launched From Florida
.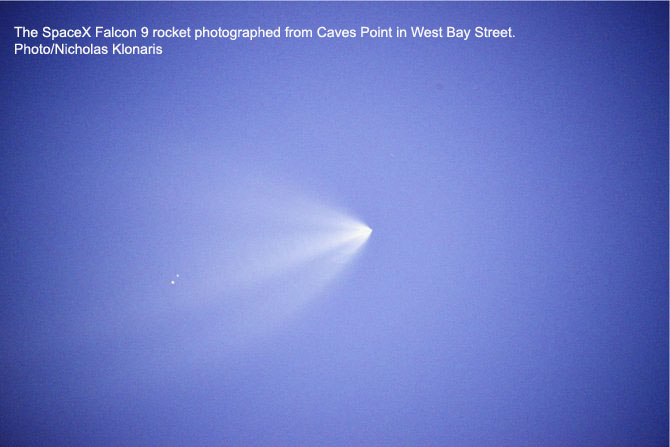 A NEW communications satellite was launched into space aboard a private rocket last night - and its launch was captured by photographers in The Bahamas.
#Freelance photographer Nicholas Klonaris took pictures from his home at Caves Point in West Bay Street.
#His image shows booster rockets dropping off shortly after the rocket launched at 5.41pm last night.
#Meanwhile an image was posted onto the Facebook site of FNM Deputy Leader Loretta Butler-Turner of the rocket as it passed over the Jib Room in Abaco.
It was posted by Linda Kenny Leffler in Abaco.
Mrs Butler-Turner's Facebook page recorded comments by people who spotted the rocket in Abaco, Nassau, Briland and Inagua.
Reports that there was 'a strange object' in the sky over Long Island seems to have been seen over Nassau too. Maybe other islands witnessed this as well? Persons are wondering what it was," Mrs Butler-Turner posted.
The images are of the SpaceX Falcon 9 rocket which lifted off from Cape Canaveral Air Force Station on Tuesday, carrying a 7,000-pound satellite.
It will be placed in geostationary orbit. That means it will orbit at a fixed point above Earth, in sync with the Earth's rotation.
The launch was originally scheduled for early this year, but has been delayed by technical issues with the rocket.
The last try was on Thanksgiving Day when two attempts were aborted.
The SES-8 satellite will be used in conjunction with another communications systems to increase bandwidth capacity in Asia and provide expansion of services such as maritime communications and distance learning programmes.
Quelle: Bahamas Tribune
.
3571 Views