20.12.2019 / 8.20 MEZ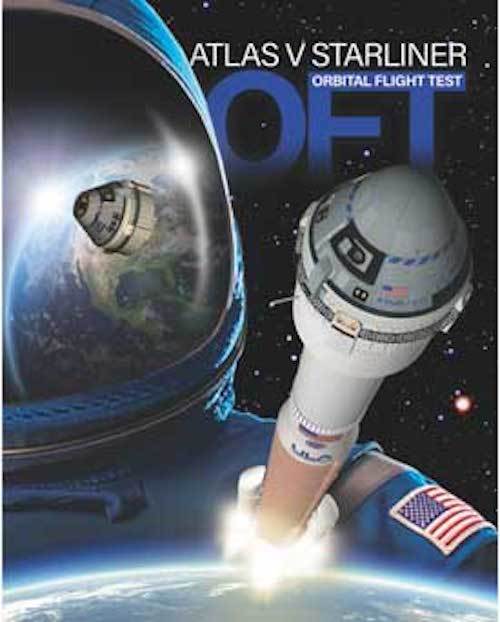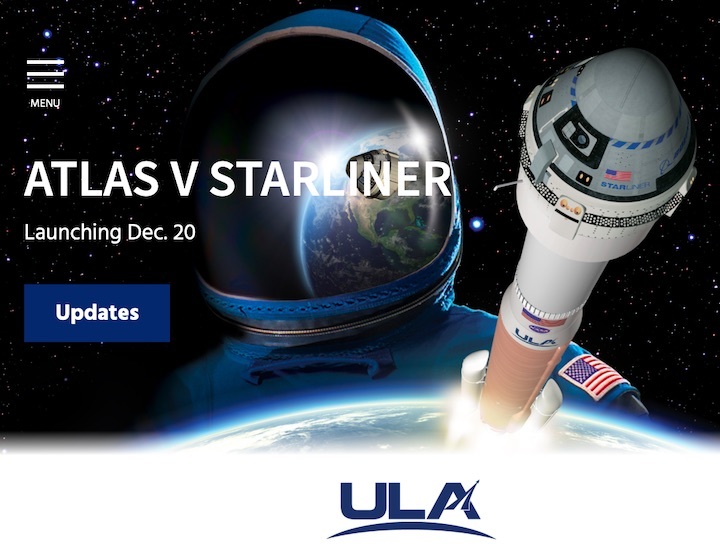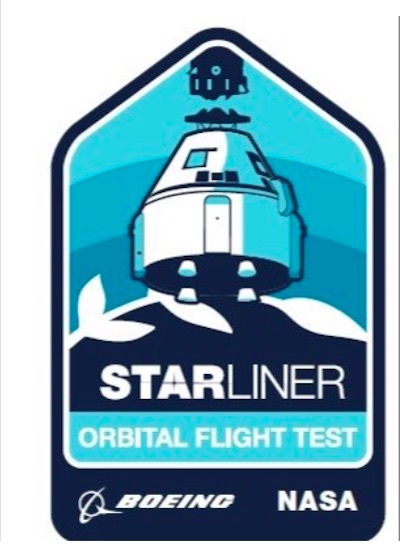 The mission patch for Starliner's Orbital Flight Test honors the role Boeing has played an integral role in every U.S. human spaceflight program over the past half-century.
The olive branch on this patch nods to that history as a reference to the Apollo 11 moon landing patch, and to NASA as the agency welcomes Boeing to the era of commercial human spaceflight services. With shades of blue representing our methodical steps to reach low Earth orbit, this patch was ultimately inspired by the image of Starliner first docking to the Boeing-built International Docking Adaptor attached to the International Space Station.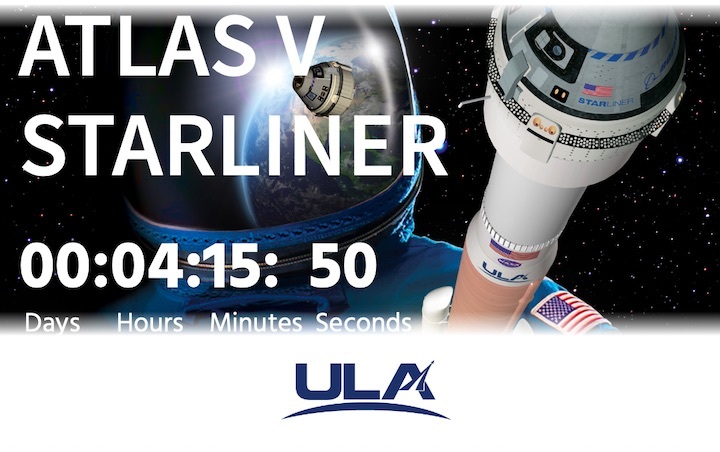 +++
Starliner set for its historic debut flight on Friday morning
"This is the culmination of years of hard work."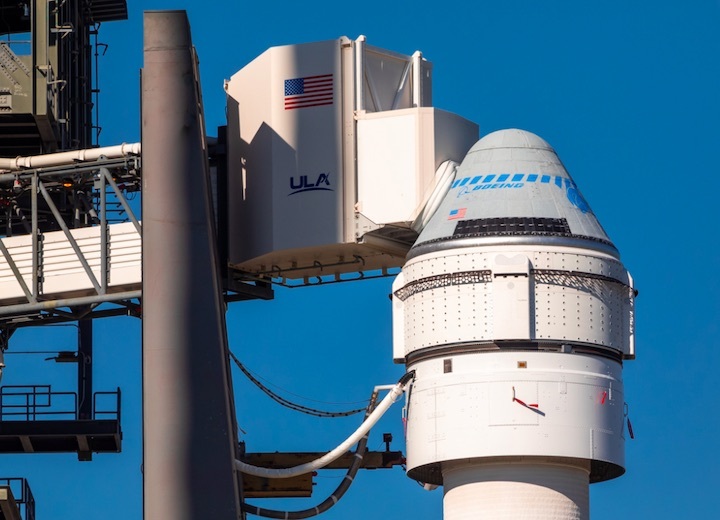 Nearly a decade has passed since NASA first awarded funds to Boeing for the design of a crewed spaceflight capsule, and on Friday we should finally see the Starliner vehicle take flight for its first orbital test.
Officials from Boeing, United Launch Alliance, and NASA all said Tuesday that the Starliner capsule and its Atlas V rocket are ready for launch, scheduled for 6:36am ET (11:36 UTC) Friday from Space Launch Complex 41 in Florida. According to meteorologists, there is an 80 percent chance of favorable launch weather.
"When you see an integrated vehicle like this on the pad, it all becomes real," said Kathy Lueders, NASA's manager for the commercial crew program for much of the last decade.
This seven-day orbital test flight—provided Starliner launches on Friday, it will dock at the International Space Station on Saturday, and then land back on Earth on December 28—is essentially a shakedown test for the vehicle before astronauts fly inside of it. A mannequin nicknamed "Rosie" will ride along to gather in situ data for what astronauts will be exposed to.
"This is the culmination of years of hard work, and this is really setting up to be an incredible week," said John Mulholland, who manages the Starliner program for Boeing.
The capsule will launch on an Atlas V rocket, which is among the most trusted boosters in the world. This configuration of the Atlas rocket will use two side-mounted rocket boosters, and for the first time the Atlas' Centaur upper stage will employ two, rather than one, RL-10 rocket engines. This will provide a smoother and flatter launch trajectory and subject Starliner to lower gravitational forces, Mulholland said.
Sets up a big 2020
Officials were careful during a news conference on Tuesday to not set a date for a crewed flight test, in which NASA astronauts Michael Fincke and Nicole Mann will fly with Boeing astronaut Chris Ferguson to the station. That will depend upon the success of Friday's test flight, but if all goes well, it should happen during the first half of 2020, Mulholland said.
After funding several development efforts in the early 2010s, NASA down-selected to Boeing and SpaceX in 2014 to finalize design and development of their commercial crew vehicles. All told, the agency has paid Boeing $4.8 billion and SpaceX $3.1 billion for Starliner and the Crew Dragon spacecraft, respectively.
3263 Views