5.03.2020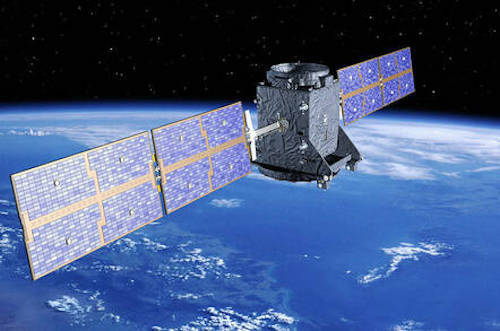 Hopes of an on-time delivery of a report into how the UK's Galileo replacement might work have been dealt a blow as, yup, it's running late.
According to the Financial Times, the wholly unsurprising news is that squabbles over cost and scope have led to a delay of at least six months in the publication of the plan.
Back in 2018, as it finally dawned on politicos that the UK was not going to keep its status in the navigation system after its departure from the EU club, Brits did an expensive version of the playground "my bat, my ball" and stomped off to spank £92m on a feasibility study.
That study (to look at a Brit-based alternative), kicked off in August 2018, was to be led by the UK Space Agency and take 18 months. Eighteen months later, it is conspicuous by its absence.
A spokesperson from the Department for Business, Energy and Industrial Strategy (BEIS), of which the UK Space Agency is an executive agency, told The Register:
"This year we are launching our new ministerial-level National Space Council and developing a UK Space Strategy. This domestic space programme will bring long-term strategic and commercial benefits for the UK.
"Further details will be set out in due course."
UK companies have already been shut out of bidding for work on the more sensitive parts of the Galileo satellite navigation system, and the UK's Ministry of Defence ejected from access to the encryption technology of the system.
It could well be that trying to sneak a £5bn startup budget for the Brexit Satellites (BS) into the UK's post-Brexit finances has proven tricky. After all, those hedgerows won't connect themselves to the internet. There is also the issue of ongoing cost, who will actually launch the things and what system will end up being used. While a large chunk of Galileo was built by British boffins, a simple copy and paste of the designs just won't cut the mustard, as Space policy expert Dr Bleddyn Bowen told us over a year ago.
Another possibility is a dawning realisation that maybe the UK doesn't really need the BS. A bit of negotiation with the EU might give the Brits access to the Public Regulated Service (PRS) of Galileo that the military would like, and there is always good old GPS, which celebrated 42 years since its first launch last month.
Certainly, only the larger space-faring bodies have managed to launch their own constellations; the US, China and Russia all have their take on things, as does the EU with Galileo. Spending £5bn on something that is perhaps more about national prestige than national security may not have seemed such a good idea once the Brexit bunting was taken down and the post-31 January 2020 hangover started.
"Space," said Bowen this morning, "is hard and expensive."
Quelle: The Register
1918 Views