11.11.2017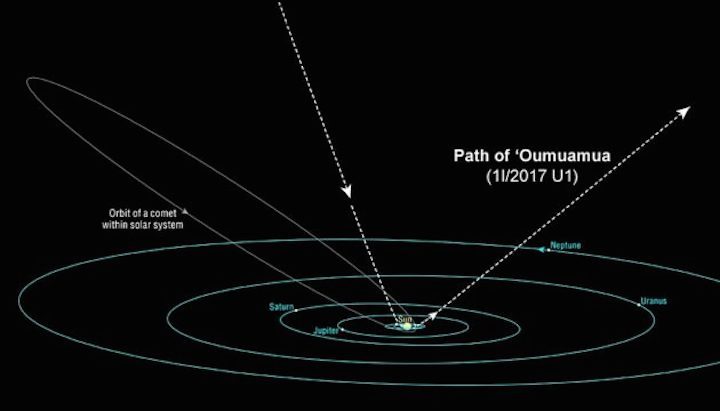 The track of our first-known interstellar object, now named 'Oumuamua, as it passed through the inner solar system in late 2017.
Brooks Bays / SOEST Publication Services / Univ. of Hawaii
-
The arrival of an object from beyond the solar system caught astronomers by surprise — but that doesn't mean that they were unprepared to study it.
When the first-known object from interstellar space slipped through the inner solar system last month, the welcoming party wasn't quite ready. It passed within 0.25 astronomical unit (37,600,000 km) of the Sun on September 9th — yet wasn't discovered until October 25th.
But in the weeks since, astronomers have more than made up for their celestial slight, marshaling telescopes around the world to learn as much as possible about this interloper before it slips out of visual range, never to be seen again.
The flurry of activity hasn't been limited to making observations, as officials at the International Astronomical Union struggled with what to call this body. At first astronomers thought it was a comet, based on its extreme orbit, and so the IAU's Minor Planet Center applied the designation C/2017 U1. But when even the deepest telescopic images revealed no hint of a coma or tail, they decided it must be asteroidal, so the designation morphed to A/2017 U1.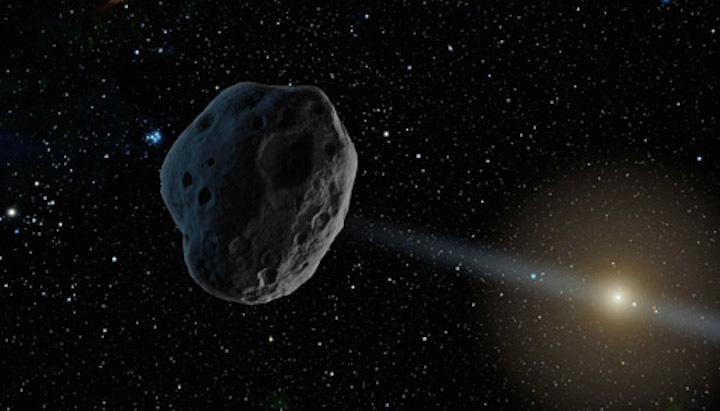 4539 Views