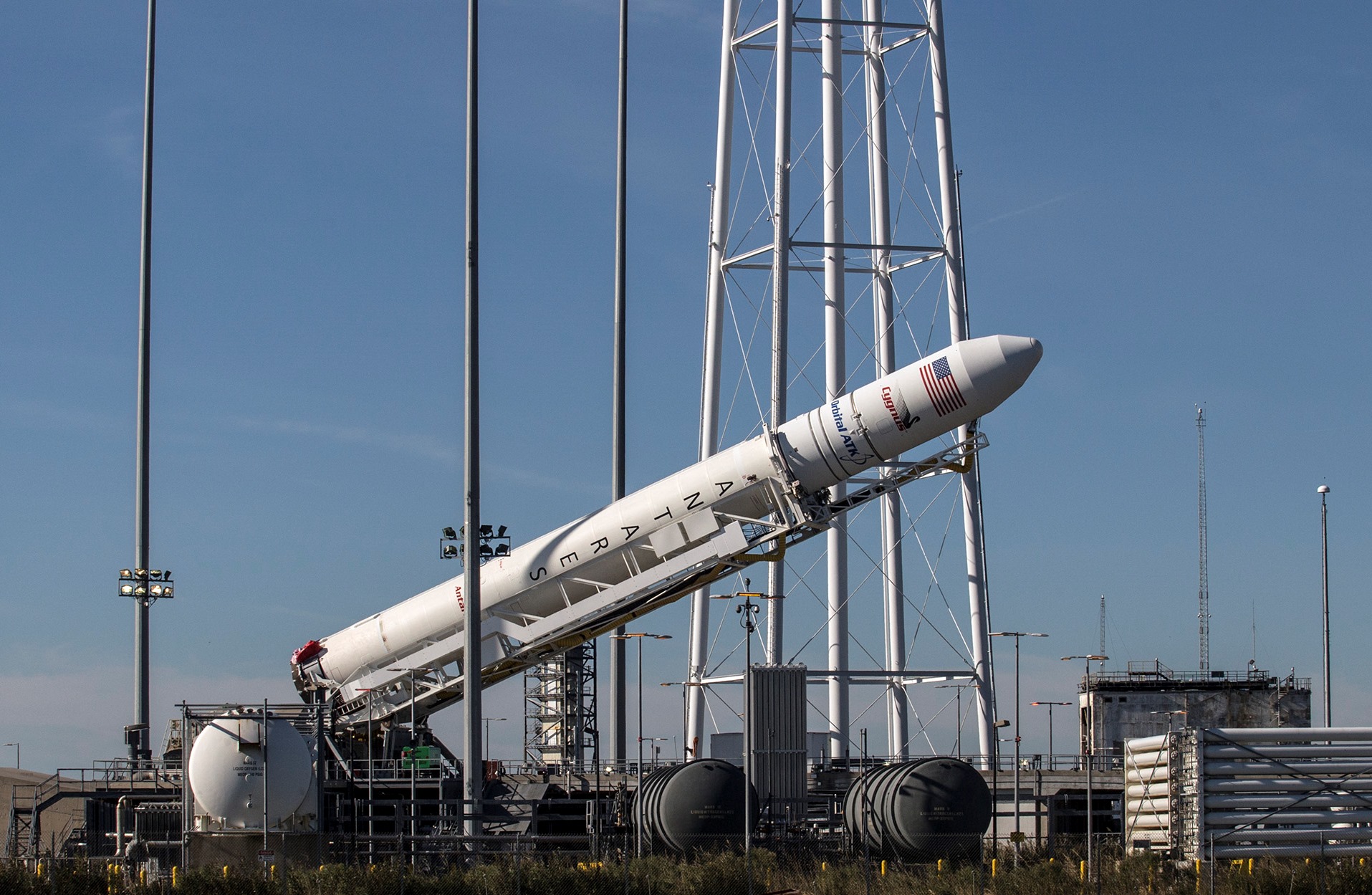 Orbital ATK's Antares rocket has left the building!
The Antares rocket reached its seaside launchpad on Wallops Island, Virginia on Thursday (Oct. 13) ahead of a planned cargo delivery mission to the International Space Station for NASA. It is scheduled to launch an Orbtial ATK-built Cygnus cargo ship to the station on Sunday (Oct. 16) at 8:03 p.m. EDT (0003 Oct. 17 GMT) from the Mid-Atlantic Regional Spaceport at NASA's Wallops Flight Facility on Wallops Island. The launch was delayed from a Friday liftoff due to the impact of Hurricane Nicole at a mission tracking station in Bermuda.
NASA spokesman Keith Koehler of Wallops Flight Facility told Space.com that additional delays are still possible as NASA and Orbital ATK are working to assess the damage Hurricane Nicole might have inflicted on the tracking station in Bermuda when it made landfall on Thursday. The delay was the latest schedule slip for a mission that was initially slated to lift off in July. For now, Sunday's nighttime launch remains on track and could be visible from a wide region along the U.S. East Coast, weather permitting. [Viewing Guide: How to See the Nighttime Antares Rocket Launch]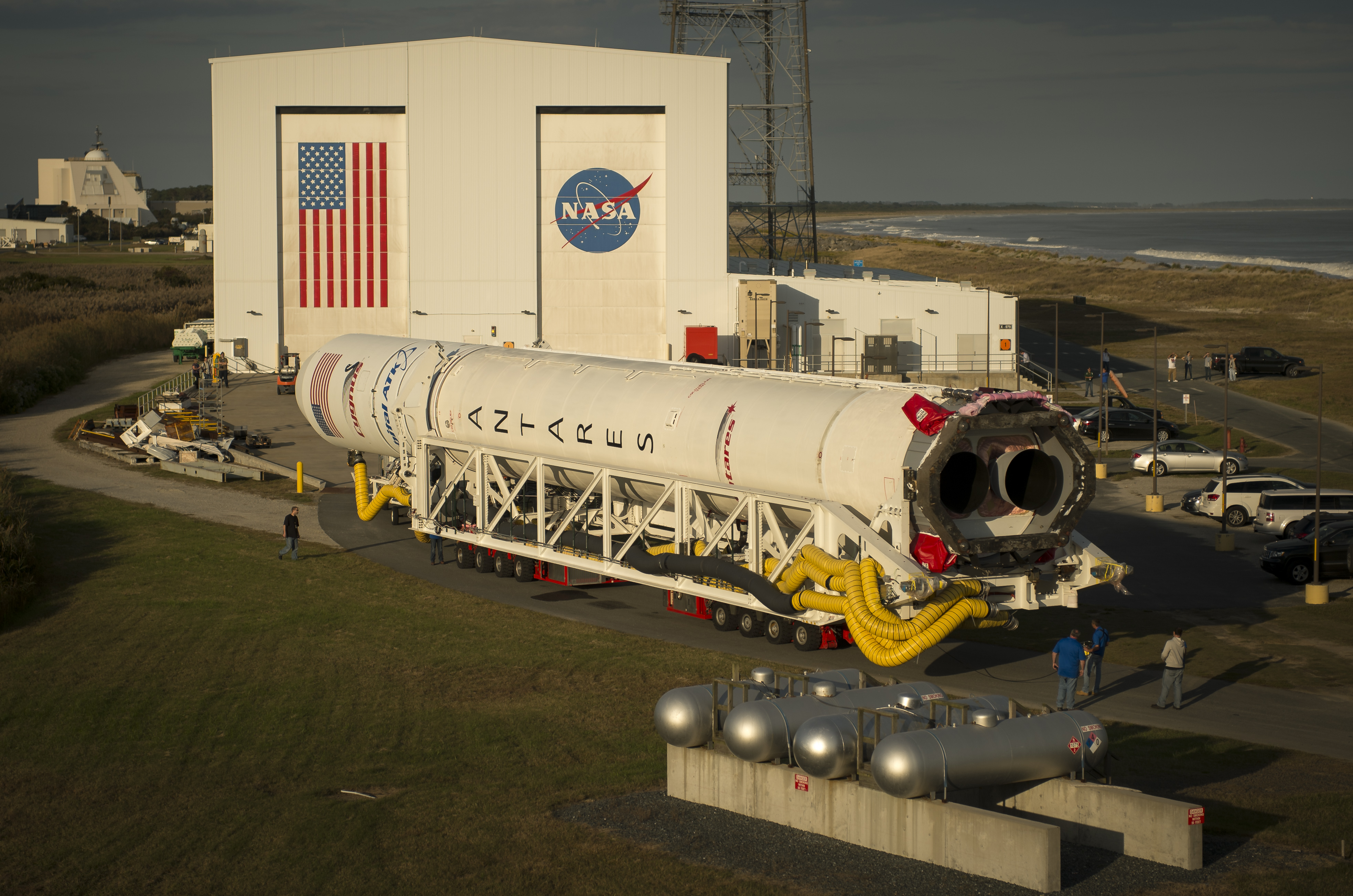 In a photo taken Wednesday (Oct. 12), the rocket is departing the Horizontal Integration Facility, where the different parts of the multistage rocket are connected. Here, the two-stage Antares was recently paired with the Cygnus spacecraft, a pressurized cargo module that can carry up to 5,952 pounds (2,700 kilograms) of payload to the space station.
This mission, labeled CRS OA-5, will be Orbital ATK's sixth unmanned cargo supply mission and the seventh planned flight for its Cygnus spacecraft. Its fourth planned launch ended in a fiery explosion in October 2014. The private aerospace company is contracted by NASA to fly these missions to the space station.
Quelle: SC
-
Orbital ATK Primed for Antares 230 Debut on Sunday Night
Four years after his untimely death in a boating accident, NASA astronaut Alan "Dex" Poindexter—veteran of two pivotal space shuttle missions to assemble and maintain the International Space Station (ISS), including the delivery of Europe's Columbus research module—will be honored this weekend, when Orbital ATK launches a Cygnus cargo ship, bearing his name. "Spaceship Alan Poindexter" marks the first Cygnus launch atop Orbital ATK's homegrown Antares booster since the catastrophic loss of the ORB-3 mission, seconds after liftoff, back in October 2014. Lifting off from Pad 0A at the Mid-Atlantic Regional Spaceport (MARS) on Wallops Island, Va., no sooner than 8:03 p.m. EDT Sunday, 16 October, the OA-5 mission will deliver 5,346 pounds (2,425 kg) of equipment and research materials to the incumbent Expedition 49 crew.
According to NASA, the OA-5 payload aboard Cygnus includes 184 pounds (83 kg) of NanoRacks CubeSats, as well as a range of pressurized payloads. This includes 123 pounds (56 kg) of computer resources—laptops, cables, and hard drives, cameras and camcorders, video cables, and power inverters—together with 1,290 pounds (585 kg) of crew supplies to be unpacked by Commander Anatoli Ivanishin of Russia and his crewmates Kate Rubins of NASA and Takuya Onishi of the Japan Aerospace Exploration Agency (JAXA). Additionally, 1,098 pounds (498 kg) of utilization hardware is manifested from NASA, the European Space Agency (ESA), and the Canadian Space Agency (CSA). This includes hardware for French astronaut Thomas Pesquet's forthcoming long-duration Expedition 50/51 increment, as well as cables for the Microgravity Science Glovebox (MSG), hardware and gas bottles for the Combustion Integrated Rack (CIR), and components to support as many as 250 scientific investigations to be performed during Expeditions 49 and 50. Rounding out the OA-5 payload is EVA hardware, including Helmet Absorption Pads (HAPs), an Extravehicular Mobility Unit (EMU) repair kit, and ion filter and general vehicle hardware, as well as 92 pounds (43 kg) of supplies for the Russian Orbital Segment (ROS).
Although this will be the sixth overall Cygnus mission delivered to the space station, it will actually only be the fourth to have been successfully lofted atop an Antares. First flown in April 2013, the booster represented the first foray into large-scale cryogenic rocketry for Orbital Sciences Corp. In its first-generation "100-series" configuration, Antares' first stage was propelled by a pair of Aerojet-furnished AJ-26 engines. This vehicle delivered the ORB-D ("demonstration") mission of Cygnus to the ISS in September 2013, after which it smoothly executed the ORB-1 and ORB-2 missions in January and July of the following year, but failed in October 2014 whilst attempting to transport ORB-3 uphill.
By this stage, a merger between Orbital and elements of ATK Thiokol was already underway, concluded in spring 2015. As outlined by AmericaSpace's Elliot Severn last fall, the ORB-3 investigation pointed the finger of blame squarely at a turbopump failure within one of the AJ-26 engines, which triggered a voracious liquid oxygen fire and destroyed the vehicle. Efforts to replace the aging, Soviet-heritage AJ-26 was ongoing at the time, and in December 2014 it was announced that the RD-181 would fly aboard successive Antares 230 first stages. In the meantime, Orbital ATK contracted with ULA to launch two Cygnus missions atop its Atlas V, thereby closing a gap in flight operations before an expected resumption of Antares missions by mid-2016. Two Cygnus flights—"OA-4" and "OA-6," the new nomenclature reflecting the Orbital ATK merger—were successfully launched aboard Atlas Vs in December 2015 and March of this year.
As ISS resupply operations continued unabated, Antares pressed toward a return to flight. By the end of 2015, Pad 0A at the MARS site had undergone significant repair and reconstruction, allowing an Antares 230 first stage to conduct a static hot-fire test on 31 May 2016. The RD-181 engines performed flawlessly during the 30-second firing, and the first stage will see future use to deliver the OA-7 Cygnus to the ISS. In the meantime, OA-5 hardware was being processed, initially aiming for an early July launch, although this has met with delay through the summer. It slipped initially until the third week of August and, eventually, to a five-day "window" from 9-13 October.
The spacecraft assigned to OA-5 is the third mission of the "Enhanced Cygnus," which benefits from a longer Pressurized Cargo Module (PCM) and can deliver an approximately 60-percent larger haul of payloads and supplies than its predecessor, the Standard Cygnus. Combined with its Service Module (SM), the upgraded spacecraft stands 15.9 feet (4.86 meters) tall, about 3.9 feet (1.2 meters) higher than the Standard Cygnus, and although their diameters are the same at 10.1 feet (3.07 meters), the Enhanced variant is 4,000 ponds (1,800 kg) more massive and can accommodate a larger payload volume, about 950 cubic feet (27 cubic meters). The Enhanced Cygnus is also fitted with low-mass Ultraflex solar arrays, whose characteristic fan-like shape makes the overall appearance of the vehicle distinct to the wing-like appendages of the Standard Cygnus.
The OA-5 spacecraft was transported from NASA's Wallops Flight Facility main base to Wallops Island for fueling on 19 September. Following the satisfactory completion of the Flight Readiness Review (FRR) on 4 October, the Cygnus was encapsulated within its bulbous payload fairing and mounted atop the Antares 230. Notwithstanding the risk posed to the United States' eastern seaboard by the ravages of Hurricane Matthew, NASA and Orbital ATK eventually opted to launch OA-5 on the 13th.
This date ultimately proved untenable, as Tropical Storm Nicole intensified into a Category 3 hurricane and posed an elevated threat to range tracking assets in Bermuda. On Tuesday, 11 October, Orbital ATK announced a No Earlier Than (NET) target of Sunday evening for OA-5. "The tracking station at Bermuda is required to conduct the Antares launch from Wallops," said Steven Kremer, chief of the Wallops Range and Mission Management Office. "The ability to support a launch will depend on the impact the storm has on not only our systems, but also the overall Bermuda infrastructure."
In readiness for launch, the 133-foot-tall (40.5-meter) Antares 230 booster was rolled out to Pad 0A on Thursday, 13 October. At the instant of T-0, the two RD-181 engines will deliver a propulsive yield of 937,000 pounds (425,000 kg), representing more than a 12.5-percent performance hike over the AJ-26s of their predecessors. The first stage will power Antares for 208 seconds, burning a total of 527,522 pounds (239,280 kg) of liquid oxygen and a highly refined form of rocket-grade kerosene, known as "RP-1." Following the cutoff of the RD-181 engines, the 90.5-foot-long (27.6-meter) first stage will be jettisoned, leaving Cygnus and its attached CASTOR-30XL upper stage to continue the boost to orbital altitude and velocity. This will be the first outing for the CASTOR-30XL, a solid-fueled motor which measures 19.7 feet (6 meters) in length and 7.7 feet (2.3 meters) in diameter and weighs some 58,000 pounds (26,300 kg).
More than a month since the return of Soyuz TMA-20M and its crew of Russian cosmonauts Alexei Ovchinin and Oleg Skripochka and record-setting U.S. astronaut Jeff Williams, the ISS is currently operating with three on-board personnel. Original plans called for Soyuz MS-02 to launch on 23/24 September, carrying Russian cosmonauts Sergei Ryzhikov and Andrei Borisenko, together with NASA's Shane Kimbrough, but their mission was postponed due to technical difficulties with their spacecraft. Those difficulties—associated with damaged cabling in the descent module—appear to have been resolved and Soyuz MS-02 is targeted to rise from Baikonur Cosmodrome in Kazakhstan at 2:05 p.m. local time (4:05 a.m. EDT) on 19 October. In the days after the decision to delay the mission, the Soyuz MS-02 prime and backup crews returned to the Star City cosmonauts' training center, on the forested outskirts of Moscow. They returned to Baikonur on 7 October.
Assuming an on-time launch on Sunday, the OA-5 Cygnus should be executing its final rendezvous maneuvers towards the ISS in the hours before Soyuz MS-02 departs Baikonur. Current plans envisage that Expedition 49 astronauts Kate Rubins and Takuya Onishi will grapple the spacecraft with the 57.7-foot-long (17.6-meter) Canadarm2 robotic arm and berth it at the Earth-facing (or "nadir") port of the station's Unity node on 19 October. According to NASA, Orbital ATK has until 23 October to launch Antares, "if need be." However, with Soyuz MS-02 following a longer-than-normal two-day rendezvous, before its own docking on 21 October, there exists a "cut-out" period during which the incoming crewed vehicle will receive priority. With this in mind, if the OA-5 launch slips beyond Sunday, Cygnus will exercise its "loiter" capability in low-Earth orbit for several additional days, before it is robotically captured and berthed at the station on the 23rd.
A successful launch of OA-5 on Sunday night will open the floodgates for a busy fall and winter of 2016. With the subsequent launch and arrival of Soyuz MS-02, a week-long handover of operations will occur with the resident Expedition 49 crew, before Ivanishin, Onishi, and Rubins board their Soyuz MS-01 spacecraft and depart the ISS on 30 October. They will wrap up a relatively short ISS increment of just under four months. Two weeks later, on 16 November, Soyuz MS-03 is scheduled to launch from Baikonur, carrying Russian cosmonaut Oleg Novitsky, Frenchman Thomas Pesquet, and former NASA Chief Astronaut Peggy Whitson. They will form the second half of Expedition 50, under Kimbrough's command, which will run through late February 2017. Rounding out the year are Russia's Progress MS-04, Japan's H-II Transfer Vehicle (HTV)-6 and Orbital ATK's OA-7 Cygnus, all provisionally targeted for the December timeframe.
Under its initial Commercial Resupply Services (CRS) contract with NASA, agreed in December 2008, Orbital ATK was tasked with staging eight dedicated Cygnus missions, ferrying a total of 44,000 pounds (20,000 kg) of payloads and supplies to successive ISS crews. However, with the increased uplift capability afforded by two Atlas V launches and the larger payload envelope of the Enhanced Cygnus, it is expected that this total will be covered by the OA-7 mission. In August 2015, Space News reported that a pair of additional Cygnus flights had been contracted. Together with the already-baselined eighth mission, these formed part of an "Extension" program, designated "OA-8E" through "OA-10E," and would bridge the gap between the end of the original CRS contract and the follow-on CRS2. More recently, in January 2016, Orbital ATK won a share of the CRS2 contract, with six follow-on missions beyond OA-10E slated for the 2019-2024 timeframe.
Quelle: AS
-
Mission Update - October 14, 2016
3:00 p.m.
Orbital ATK's OA-5 mission launch operations remain on track as the team works toward a night launch on Sunday at 8:03 p.m. EDT from NASA Wallops Flight Facility in Virginia. Given local weather conditions, the launch will be visible from the East Coast. Get more detailed information on launch viewing here.
The launch was expected earlier in the week, but was postponed as hurricane Nicole hit Bermuda where a launch-critical NASA tracking station is located. NASA confirmed today that the site experienced minor damage that has been repaired and the Bermuda team is preparing to suppprt the launch.
The upgraded Antares rocket carrying the S.S. Alan Poindexter Cygnus spacecraft rolled to the pad yesterday and was raised to the vertical position this morning. Pad integration is underway.
The mission team will hold a Launch Readiness Review (LRR) tomorrow from 3:00 p.m. – 5:00 p.m. EDT, which is when the final decision to proceed to launch will be made. A NASA pre-launch press conference will be shown live at 6:00 p.m. via NASA TV.
Watch this page for Orbital ATK mission updates, and get the latest launch information on our social media channels, including Twitter, Instagram, Flickrand Facebook!
11:45 a.m.
Antares is vertical on to the launch pad!
8:00 a.m.
The Antares 230 rocket carrying the S.S. Alan Poindexter Cygnus spacecraft rolled to the pad on Wednesday and is set for launch this coming Sunday, October 16th at 8:03 p.m. EDT. See more photos of the roll-out on our Facebook page here.
NASA is currently assessing the impact hurricane Nicole had on a tracking station in Bermuda, which is a critical asset for launch. Meanwhile in Wallops Island, Virginia, the weather conditions are perfect as the launch team prepares to lift Antares vertical and begin final integration with the pad in preparation for launch.
Mission Update - October 11, 2016
Orbital ATK and NASA have rescheduled the launch of the OA-5 CRS mission for Sunday, October 16, 2016, with a launch time of 8:03 p.m. EDT, due to an updated weather forecast of tropical storm Nicole's projected impact on a required range tracking asset in Bermuda.
The tropical storm Nicole is expected to become a hurricane prior to reaching the Bermuda on Thursday, October 13th. The range has implemented all protocols to secure the facility from the approaching storm. The Antares rocket and Cygnus spacecraft are in the final stages of integration and will roll to the pad later this week.
This updated schedule is still subject to the completion of all remaining pre-launch testing and operational activities, as well as acceptable weather conditions prior to and during launch operations.
Weather permitting, the launch of Antares from Wallops Island, VA on October 16, 2016 will be widely visible along the East Coast. Take a look at our viewing maps for more detailed information.
About the Mission
For the OA-5 mission, Orbital ATK's Cygnus advanced maneuvering spacecraft will carry approximately 2,400 kg (5,290 lbs.) of supplies and science experiments for the International Space Station (ISS). Under the Commercial Resupply Services (CRS) contract with NASA, Orbital ATK will deliver approximately 28,700 kilograms of cargo to the space station. OA-5 is the sixth of these missions.
Cygnus will be launched into orbit using Orbital ATK's upgraded Antares 230 launch vehicle from Virginia Space's Mid-Atlantic Regional Spaceport Pad 0A on Wallops Island, Virginia at NASA's Wallops Flight Facility. The Antares 230 vehicle features all new RD-181 engines which provide increased performance and flexibility to the Orbital ATK cargo delivery service.
After being launched into low-Earth orbit, the Cygnus spacecraft will use its substantial maneuvering capability to transport the cargo from a low parking orbit to the ISS where it will be grappled by the station's crew using the station's robotic arm and berthed to the station. After the cargo is removed and any disposal items are added, Cygnus will depart from the ISS, and begin secondary payload missions.
For the OA-5 mission, Cygnus will carry the Saffire II payload experiment to study combustion behavior in microgravity. Data from this experiment will be downloaded via telemetry. In addition, a NanoRack deployer will release Spire Cubesats used for weather forecasting. These secondary payload operations will be conducted after Cygnus departs the space station.
Mission Update: OA-5 Space Station Cargo Resupply
| | |
| --- | --- |
| Launch: | October 17, 2016; 7:40 p.m. EDT |
| Launch Site: | MARS Pad 0A, Wallops Flight Facility, Virginia |
| Mission Customer: | NASA |
Mission Update - October 16, 2016
Today's launch of Orbital ATK's Antares rocket is postponed 24 hours due to a ground support equipment (GSE) cable that did not perform as expected during the pre-launch check out. We have spares on hand and rework procedures are in process. The Antares and Cygnus teams are not currently working any technical issues with the rocket or the spacecraft.
Quelle: ATK
-
Update: 18.10.2016
-
Erfolgreicher Start von Antares OA-5
NASA Space Station Cargo Launches from Virginia on Orbital ATK Resupply Mission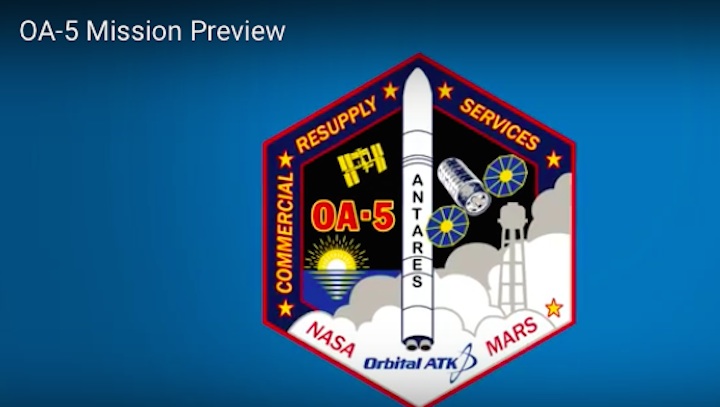 The crew of the International Space Station soon will be equipped to perform dozens of new scientific investigations with cargo launched Monday aboard NASA's latest commercial resupply services mission from the agency's Wallops Flight Facility in Virginia.
Orbital ATK's Cygnus spacecraft lifted off at 7:45 p.m. EDT from the Mid-Atlantic Regional Spaceport's Pad 0A on the company's upgraded Antares 230 rocket carrying more than 5,100 pounds of cargo. Cygnus is scheduled to arrive at the space station Sunday, Oct. 23. Expedition 49 astronauts Takuya Onishi of the Japan Aerospace Exploration Agency and Kate Rubins of NASA will use the space station's robotic arm to grapple Cygnus, about 6 a.m.
This is the first flight on the upgraded Antares 230 launch vehicle, and the first launch from Wallops since an Antares rocket and its Cygnus spacecraft were lost in October 2014. It's also the third flight of an enhanced Cygnus spacecraft featuring a greater payload capacity, supported by new fuel tanks and UltraFlex solar arrays.
"It's great to see launches to the International Space Station happening again from the Virginia coast – and it shows what can be accomplish with a close partnership of federal and state agencies, along with the U.S. industry, all working together," said NASA Administrator Charles Bolden.
The cargo aboard the Cygnus will support dozens of new and existing investigations as the space station crews of Expeditions 49 and 50 contribute to about 250 science and research studies. The new experiments include studies on fire in space, the effect of lighting on sleep and daily rhythms, collection of health-related data, and a new way to measure neutrons.
Low-temperature fires with no visible flames are known as cool flames. In previous combustion experiments aboard the space station, researchers observed cool flame burning behaviors not predicted by models or earlier investigations. The Cool Flames Investigation examines low-temperature combustion of droplets of a variety of fuels and additives in low gravity. Data from this investigation could help scientists develop more efficient advanced engines and new fuels for use in space and on Earth.
The Lighting Effects investigation tests a new lighting system aboard the station designed to enhance crew health and keep their body clocks in proper sync with a more regular working and resting schedule. The system uses adjustable light-emitting diodes (LEDs) and a dynamic lighting schedule that varies the intensity and spectrum of the LEDs in tune with sleep and wake schedules. Research has shown that enhancing certain types of light can improve alertness and performance while other types can promote better sleep.
A user-friendly tablet app provides astronauts with a new and faster way to collect a wide variety of personal data. The EveryWearinvestigation tests use of a French-designed technology to record and transmit data on nutrition, sleep, exercise and medications. EveryWear has potential for use in science experiments, biomedical support and technology demonstrations.
Astronauts aboard the space station are exposed to space radiation that can reduce immune response, increase cancer risk, and interfere with electronics. The Fast Neutron Spectrometer investigation will help scientists understand high-energy neutrons, part of the radiation exposure experienced by crews during spaceflight, by studying a new technique to measure electrically neutral neutron particles.
The Cygnus spacecraft will remain at the space station until November before its destructive reentry into Earth's atmosphere, disposing of about 3,000 pounds of trash.
The space station is a convergence of science, technology and human innovation that demonstrates new technologies and makes research breakthroughs not possible on Earth. The station has been continuously occupied since November 2000. In that time, more than 200 people and a variety of international and commercial spacecraft have visited the station. The orbiting lab remains the springboard to NASA's next great leap in exploration, including future missions to an asteroid and Mars.
-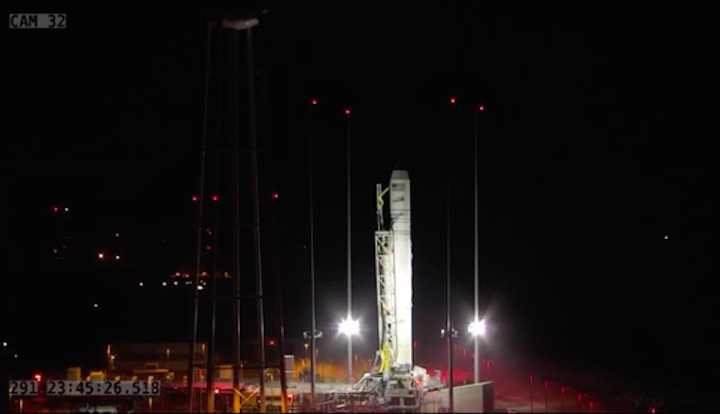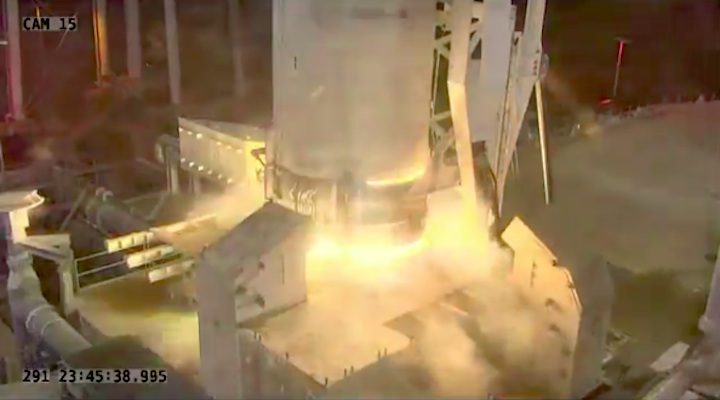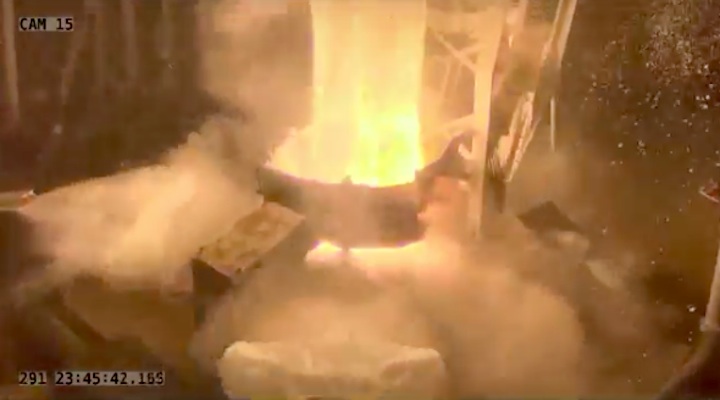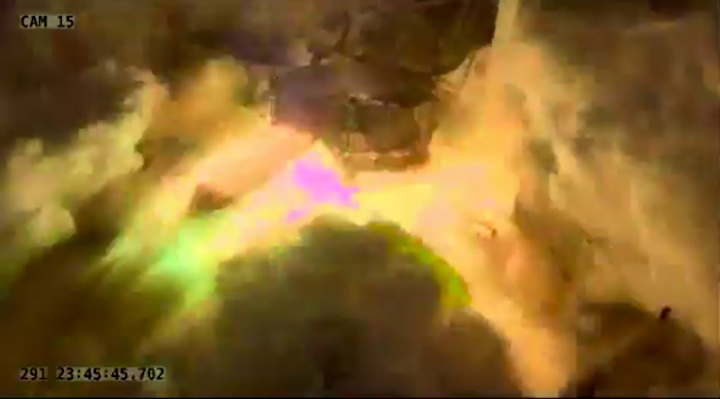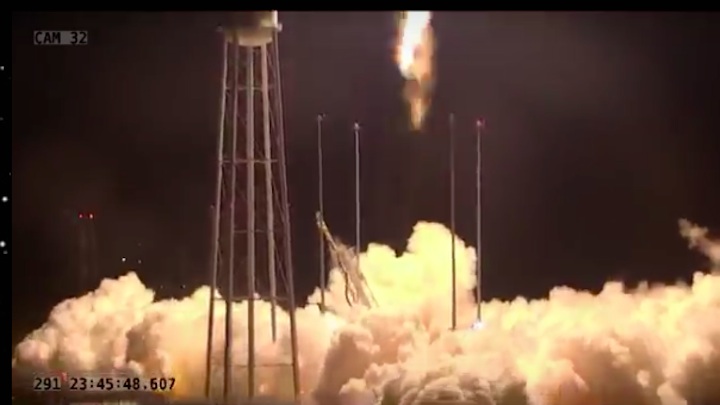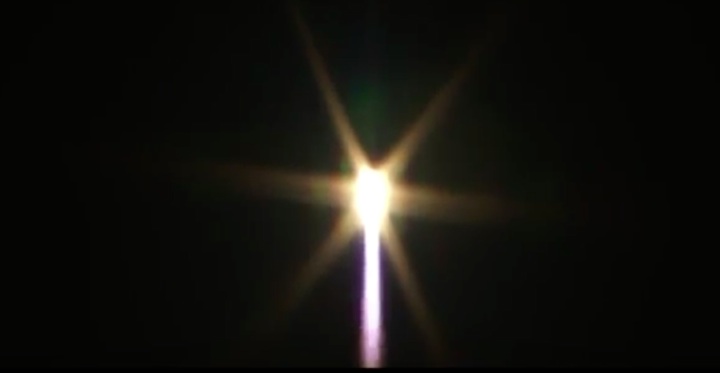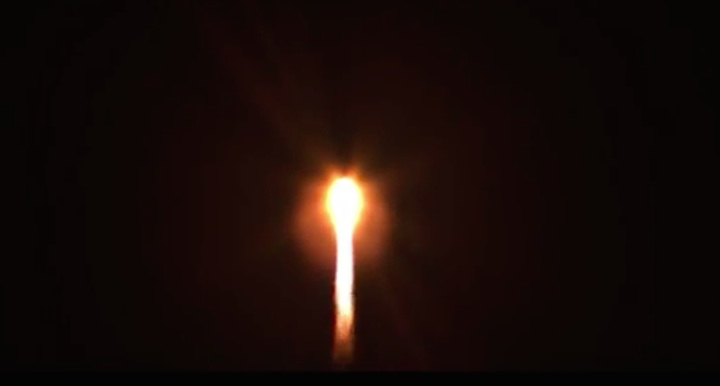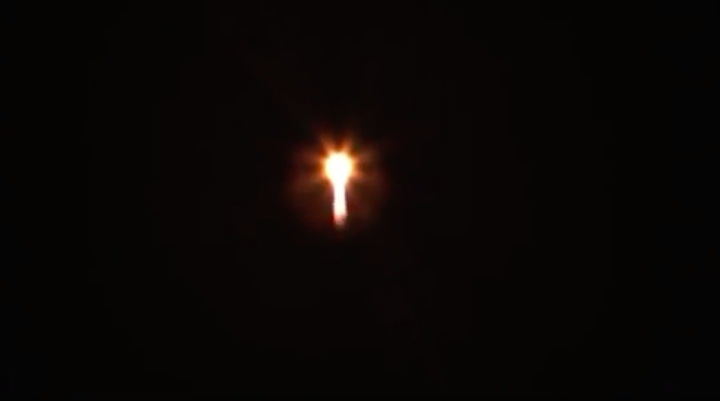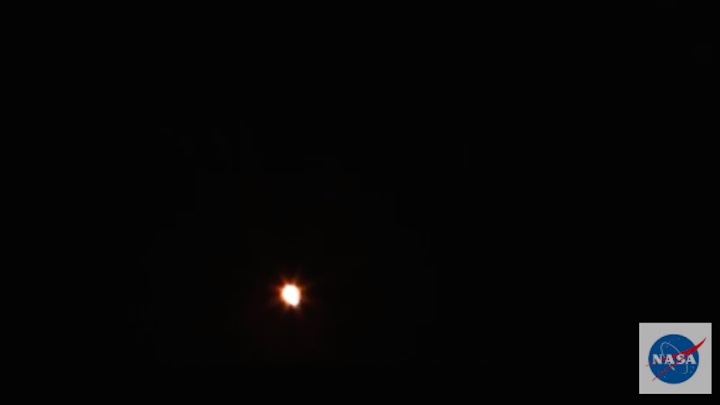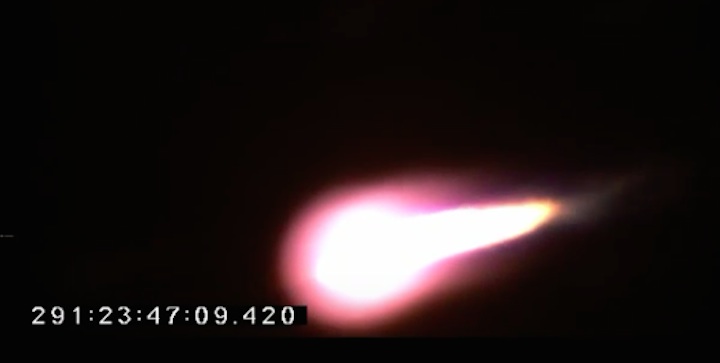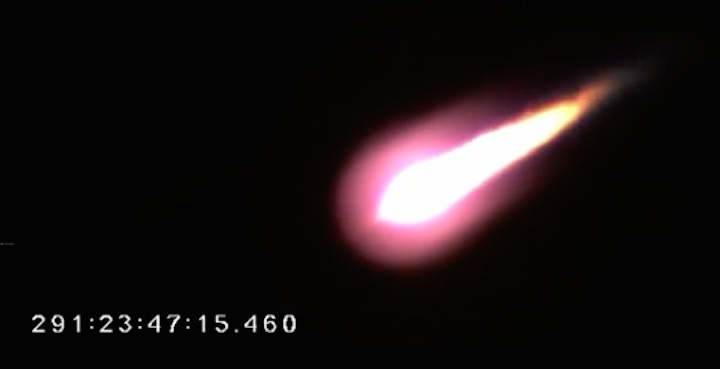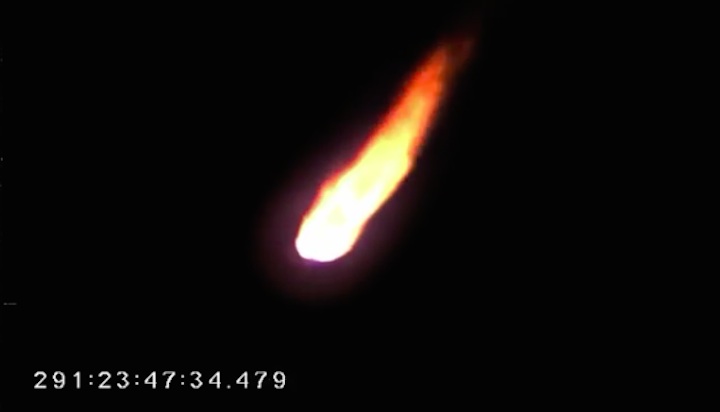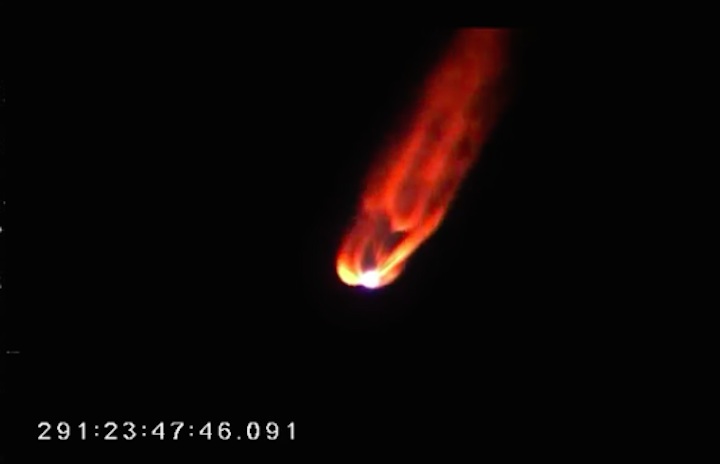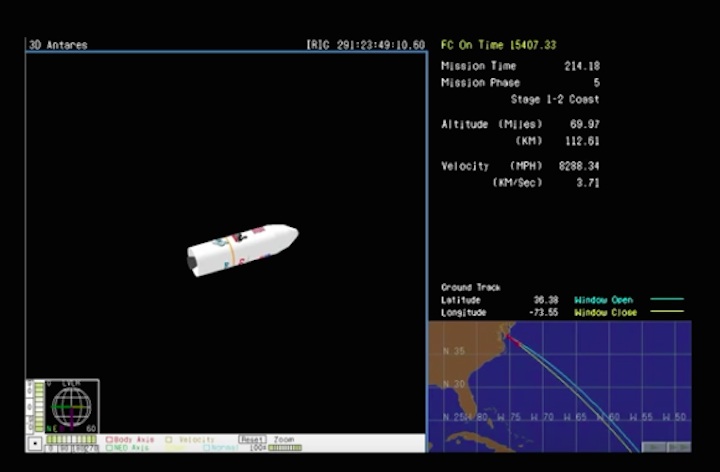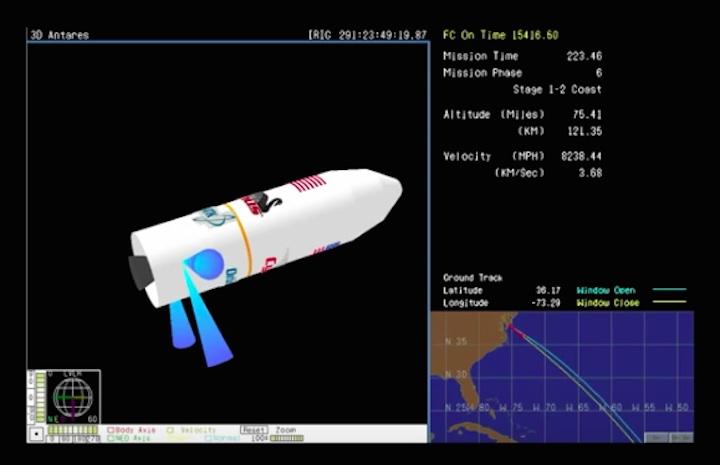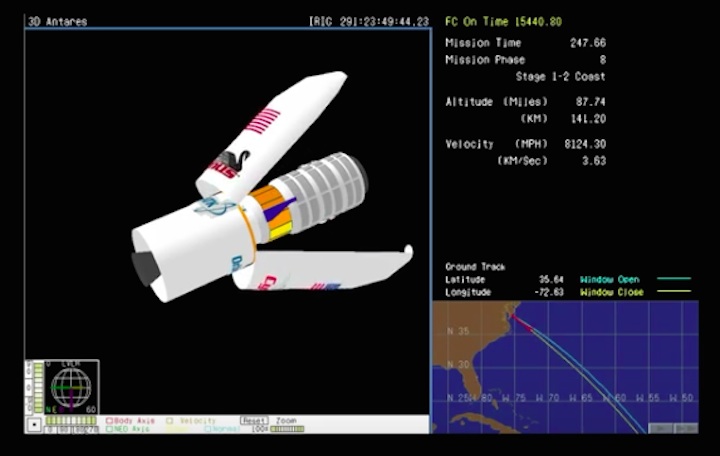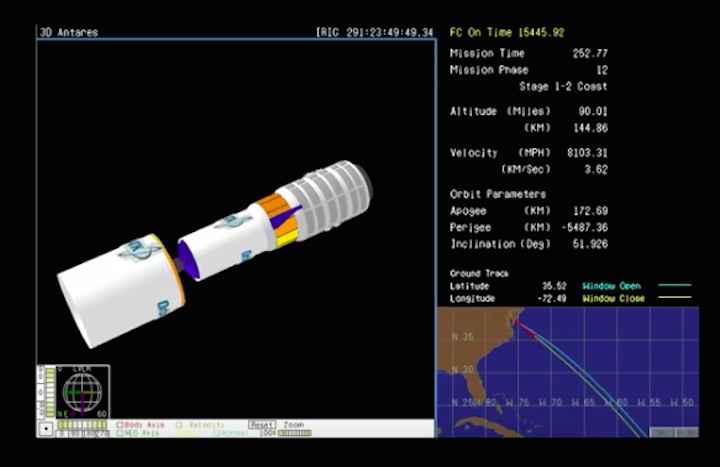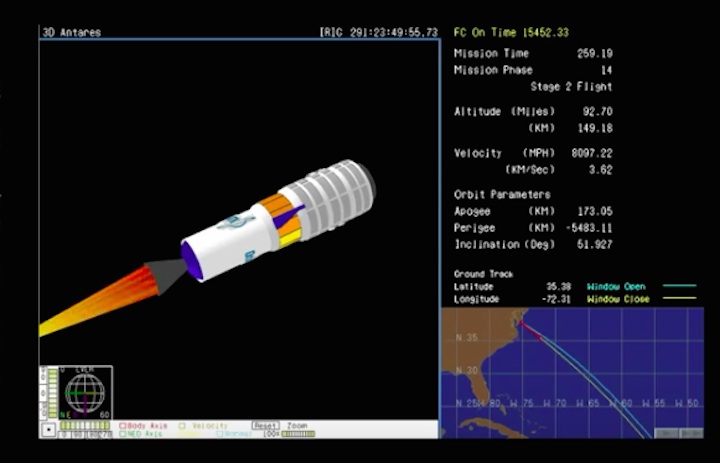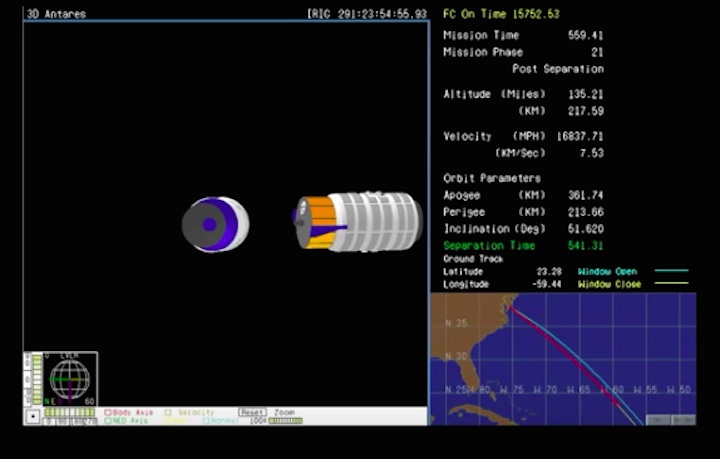 Quelle: ATK / NASA
-
Update: 22.10.2016
.
Mission Update: OA-5 Space Station Cargo Resupply
| | |
| --- | --- |
| Launch: | October 17, 2016; 7:45 p.m. EDT |
| Space Station Arrival : | October 23, 2016 |
| Launch Site: | MARS Pad 0A, Wallops Flight Facility, Virginia |
| Mission Customer: | NASA |
Mission Update - October 21, 2016
All systems on the Cygnus cargo resupply spacecraft continue to perform well. This morning, Cygnus performed a "plane change" maneuver and is currently about 10 km below and approximately 1600 km behind the International Space Station. Cygnus will continue to raise its orbit and remains on track to rendezvous with the space station on Sunday, October 23. The astronaut crew aboard the station will grapple Cygnus using the station's robotic arm, and then berth the spacecraft to the station.
NASA TV coverage the rendezvous and capture of Cygnus is scheduled to begin at 6:00 a.m. EDT.
Quelle: ATK
-
Update: 24.10.2016
.
Station Robotic Arm Grapples Cygnus Resupply Ship
Expedition 49 Flight Engineers Takuya Onishi of the Japan Aerospace Exploration Agency and Kate Rubins of NASA successfully captured Orbital ATK's Cygnus spacecraft with the station's robotic arm at 7:28 a.m. EDT. NASA TV coverage of operations to install Cygnus to the space station's Unity module begins at 9 a.m.
Quelle: NASA
-
Update: 26.10.2016
.
Cygnus cargo craft snared by station's robot arm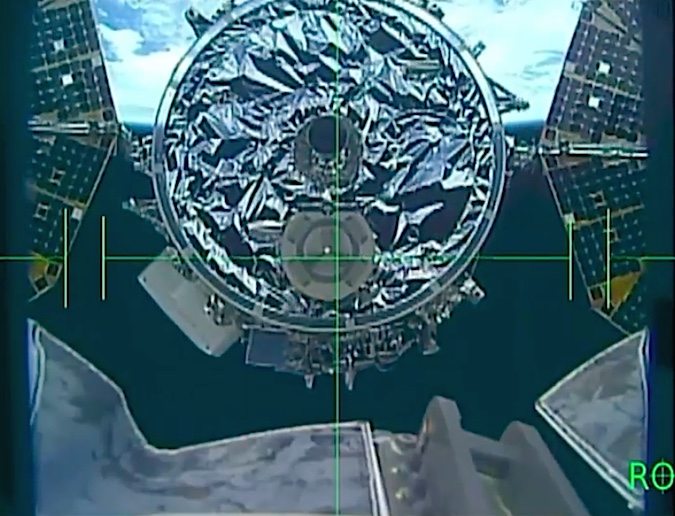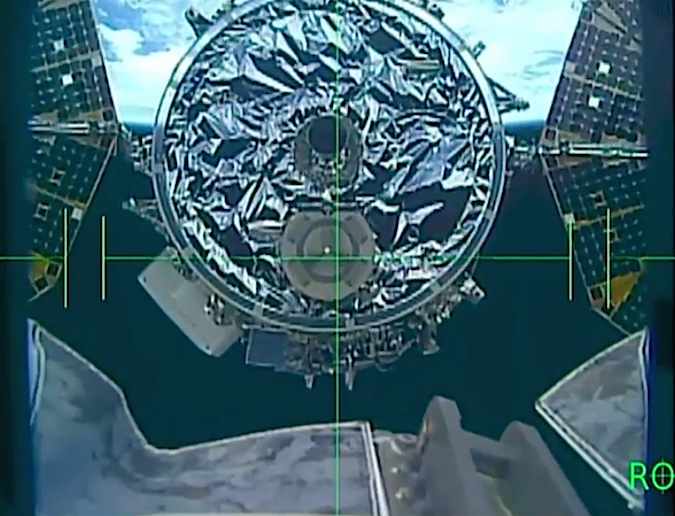 The International Space Station received more than 2.5 tons of fresh supplies and experiments Sunday with the arrival of a commercial Cygnus cargo vessel after an automated laser-guided rendezvous.
The pressurized 21-foot-long (6.4-meter) supply ship, owned and operated by Orbital ATK, wrapped up a five-day pursuit of the orbiting research complex, a trip lengthened by loitering in space to wait for a Soyuz crew capsule to safely dock to the station.
After executing a series of orbit adjust maneuvers since its launch on an Antares rocket Oct. 17 from Virginia, the Cygnus spacecraft closed in on the space station from below, pausing at predetermined hold points to ensure the cargo freighter was properly aligned with its approach corridor.
After it reached a final pause position at a range of around 30 feet, or 10 meters, astronauts Kate Rubins and Takuya Onishi took control of the space station's 58-foot-long (17.7-meter) Canadian-built robotic arm to reach out and grapple the Cygnus spacecraft.
Mission control in Houston confirmed the Cygnus was in the firm grasp of the robot arm at 7:28 a.m. EDT (1128 GMT), as the space station sailed 250 miles above Kyrgyzstan.
"Cygnus capture is complete," radioed Onishi, a Japanese flight engineer. "What a beautiful vehicle."
He thanked ground controllers and engineers responsible for the Cygnus cargo mission, the sixth supply delivery launched by Orbital ATK under a multibillion-dollar contract with NASA.
"Thank you very much for bringing tons of science and supplies to the station," Onishi said. "Capturing a visiting vehicle is like finishing the last 195 meters of a marathon (which spans 42.195 meters)."
Orbital ATK named the Cygnus the S.S. Alan Poindexter in honor of the former space shuttle commander who flew on two assembly and logistics missions to the space station. Poindexter died in a jet ski accident in 2012.
"This vehicle, which is named after our friend Alan Poindexter, added a new page to the history of ISS, so welcome back Cygnus," Onishi said.
Operators on the ground planned to take command of the robot arm later Sunday to position the Cygnus spacecraft on the Earth-facing berthing port on the Unity module. The space station crew will open hatches to the cargo ship later this week to begin unloading more than 5,100 pounds of equipment packed inside.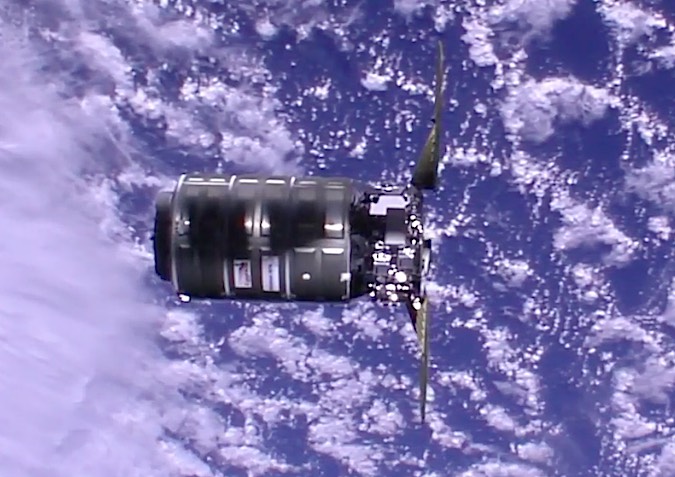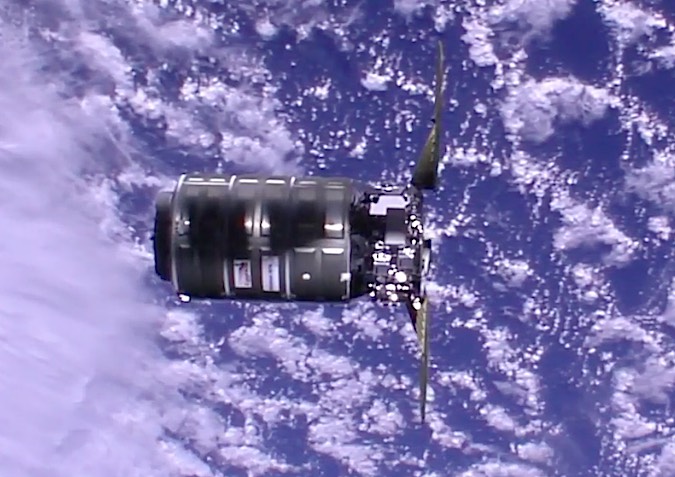 The cargo load includes food and clothing added to the Cygnus supply manifest after SpaceX, NASA's other logistics delivery contractor, grounded its rockets in the wake of an explosion on the launch pad in September. The space agency does not expect SpaceX cargo deliveries to resume until at least January.
Other items to be removed by the station astronauts include computer equipment and experiments to research how flames behave in space and improve how crew members collect personal data on nutrition, sleep, exercise and medications to aid researchers.
The "Cool Flames" experiment will look into how some some types of fuels burn at low temperatures under the effect of microgravity, generating combustion but no visible flames.
The phenomenon, in which some fuels initially burn very hot then appear to go out but keep burning at lower temperatures, has not been duplicated on the ground and has implications for fire safety on spacecraft, according to Jesse Robbins, a systems engineer on the Cool Flames experiment from NASA's Glenn Research Center in Ohio.
The low-temperature burn can cause leftover fuel to re-ignite in bursts of hot flame.
"As you might imagine, you think the fire is out, but it's like one of those trick birthday candles," Robbins said. "You go away, and it bursts into flames (again)."
With the Cool Flames experiment — contained inside a special combustion facility on the station — scientists are sending up substances mimicking transport fuels like diesel and jet fuel to see how they react in microgravity. One hope is that designers could harness the cool flame phenomenon to create more efficient next-generation piston engines, Robbins said.
The Cygnus also delivered the Fast Neutron Spectrometer to monitor high-energy neutrons, a potential radiation hazard for space station crews and future explorers heading deeper into the solar system. Developed by NASA's Marshall Space Flight Center in Alabama, the instrument "studies a new neutron measurement technique that is better suited for the mixed radiation fields found in deep space," according to a fact sheet posted on the agency's website.
New LED lighting units also arrived aboard Cygnus. Astronauts will install the lights, which come with variable intensity and color settings, to replace older fluorescent lighting and see if they can improve living conditions on the station by promoting sleep and alertness at the proper times of day, NASA official said.
The Cygnus' arrival comes during a busy week aboard the space station.
Three new residents docked to with the outpost aboard a Soyuz spaceship Friday. Russian cosmonaut Sergey Ryzhikov, flight engineer Andrey Borisenko and NASA astronaut Shane Kimbrough will remain at the station until around Feb. 26.
Rubins, Onishi and cosmonaut Anatoly Ivanishin are in the final week of their four-month mission. They will strap into another Soyuz spacecraft and undock Oct. 29 for a landi
5019 Views