.
6.07.2016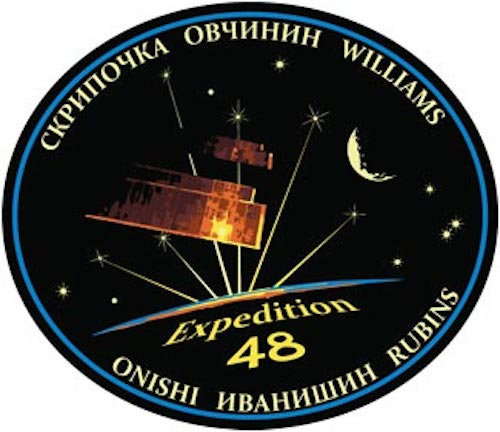 -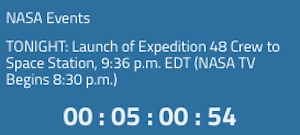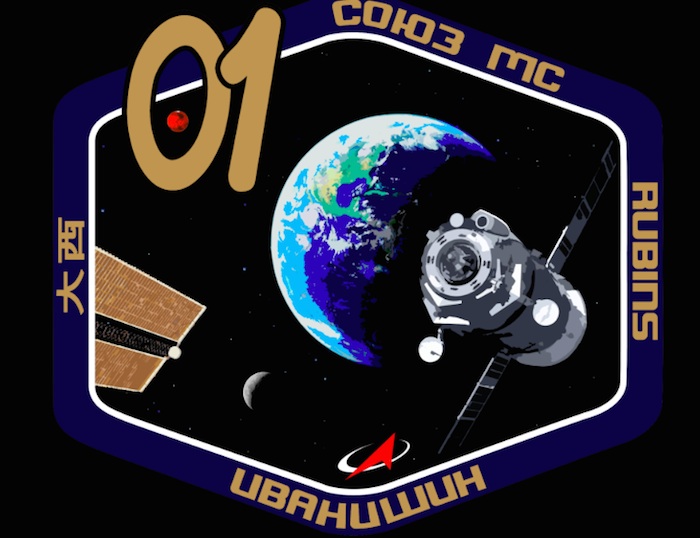 ...
Update: 7.07.2016
.
New Crew Members, Including NASA Biologist, Launch to Space Station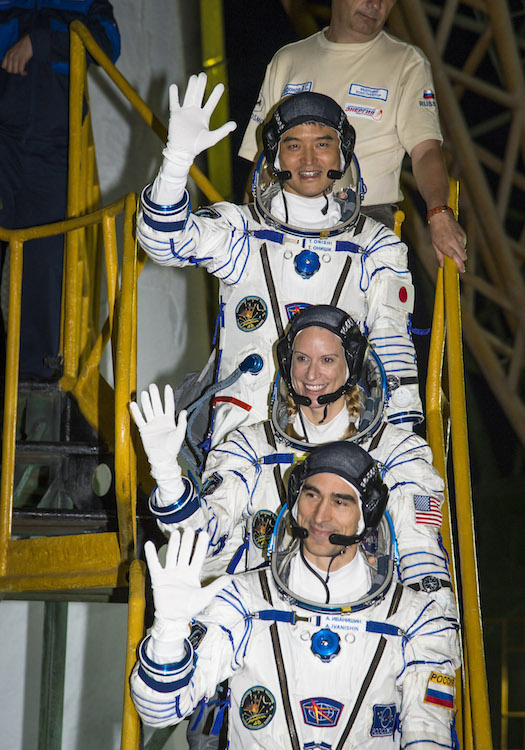 Expedition 48-49 crew members Japanese astronaut Takuya Onishi of the Japan Aerospace Exploration Agency (JAXA), top, Kate Rubins of NASA, middle, and Russian cosmonaut Anatoly Ivanishin of Roscosmos wave farewell before boarding their Soyuz MS-01 spacecraft for launch Thursday, July 7, 2016, Baikonur, Kazakhstan. The trio will launch from the Baikonur Cosmodrome in Kazakhstan the morning of July 7, Kazakh time (July 6 Eastern time.) All three will spend approximately four months on the orbital complex, returning to Earth in October.
-
Three crew members representing the United States, Russia and Japan are on their way to the International Space Station after launching from the Baikonur Cosmodrome in Kazakhstan at 9:36 p.m. EDT Wednesday, July 6 (7:36 a.m. Baikonur time, July 7).
Kate Rubins of NASA, Soyuz Commander Anatoly Ivanishin of the Russian space agency Roscosmos and Takuya Onishi of the Japan Aerospace Exploration Agency are traveling in an upgraded Soyuz spacecraft. They'll spend two days -- and 34 Earth orbits – testing modified systems before docking to the space station's Rassvet module at 12:12 a.m. EDT Saturday, July 9.
NASA TV coverage of docking will begin at 11:30 p.m. Friday, July 8. Hatches are scheduled to open about 2:50 a.m. Saturday, July 9, with NASA TV coverage starting at 2:30 a.m.
The arrival of Rubins, Ivanishin and Onishi returns the station's crew complement to six. The three will join Expedition 48 Commander Jeff Williams of NASA and Flight Engineers Oleg Skripochka and Alexey Ovchinin of Roscosmos. The Expedition 48 crew members will spend four months conducting more than 250 science investigations in fields such as biology, Earth science, human research, physical sciences, and technology development.
Rubins, who holds a bachelor's degree in molecular biology and a doctorate in cancer biology, Ivanishin and Onishi are scheduled to remain aboard the station until late October. Williams, Skripochka and Ovchinin will return to Earth in September.
Expedition 48 crew members are expected to receive and install the station's first international docking adapter, which will accommodate future arrivals of U.S. commercial crew spacecraft. Scheduled for delivery on SpaceX's ninth commercial resupply mission (CRS-9) to the station, the new docking port features built-in systems for automated docking and uniform measurements. That means any spacecraft may use the adapters in the future – from NASA's new crewed and uncrewed spacecraft, developed in partnership with private industry, to international spacecraft yet to be designed. The work by private companies to take on low-Earth orbit missions is expected to free up NASA's resources for future crewed missions into deep space, including the agency's Journey to Mars, with the Orion crew capsule launching on the Space Launch System rocket.
Investigations arriving on SpaceX CRS-9 in July will test capabilities for sequencing DNA in space, regulating temperatures aboard spacecraft, understanding bone loss, and tracking ships around the world. Other investigations will study how to protect computers from radiation in space and test an efficient, three-dimensional solar cell.
The crew members also are scheduled to receive Orbital ATK's sixth commercial resupply mission and two Russian Progress resupply flights delivering several tons of food, fuel, supplies and research. A Japanese cargo craft will deliver new lithium-ion batteries to replace the nickel-hydrogen batteries currently used on the station to store electrical energy generated by the station's solar arrays.
For more than 15 years, humans have been living continuously aboard the International Space Station to advance scientific knowledge and demonstrate new technologies, making research breakthroughs not possible on Earth that also will enable long-duration human and robotic exploration into deep space. A truly global endeavor, more than 200 people from 18 countries have visited the unique microgravity laboratory that has hosted more than 1,900 research investigations from researchers in more than 95 countries.
.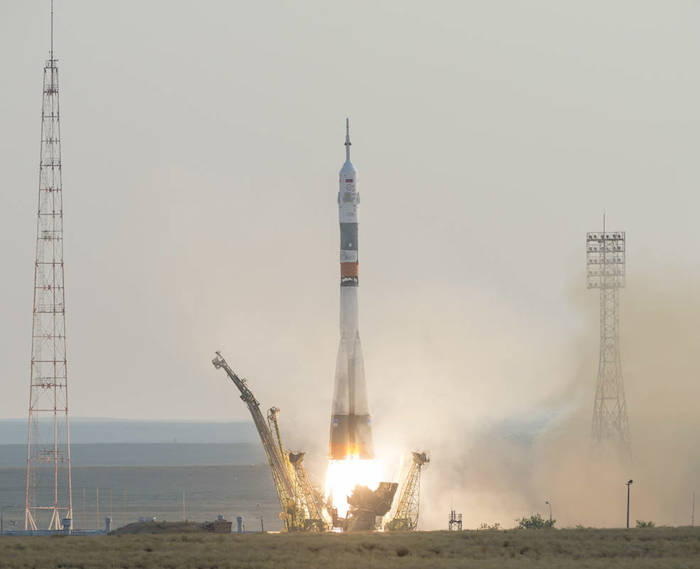 Quelle: NASA
...
Frams von Start der ISS-Crew-48:
-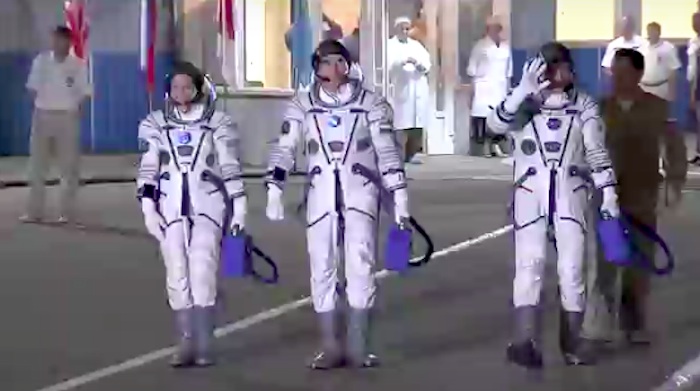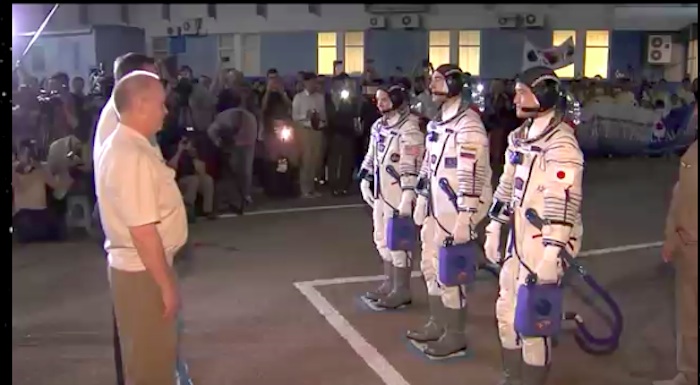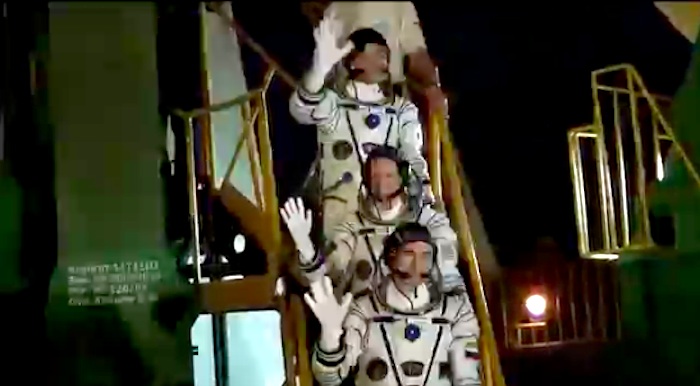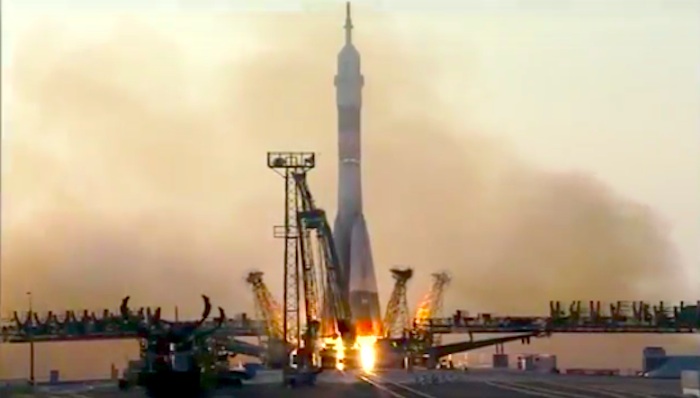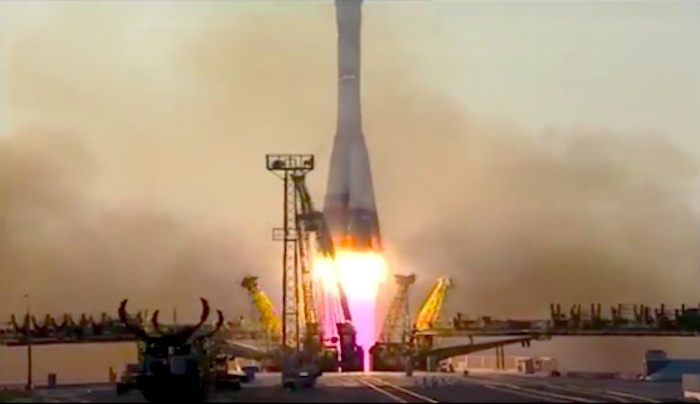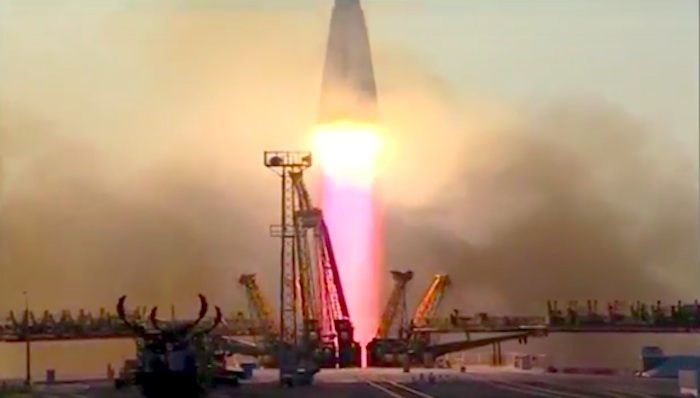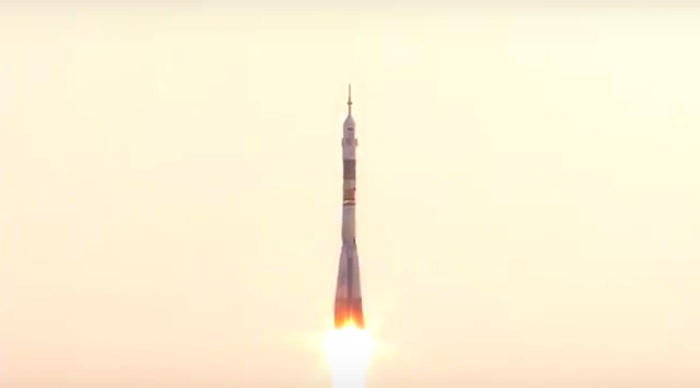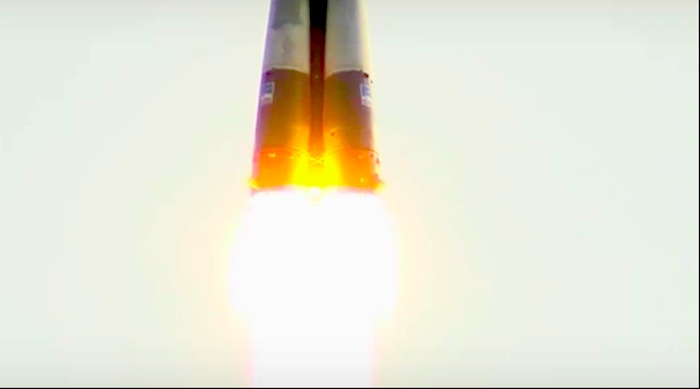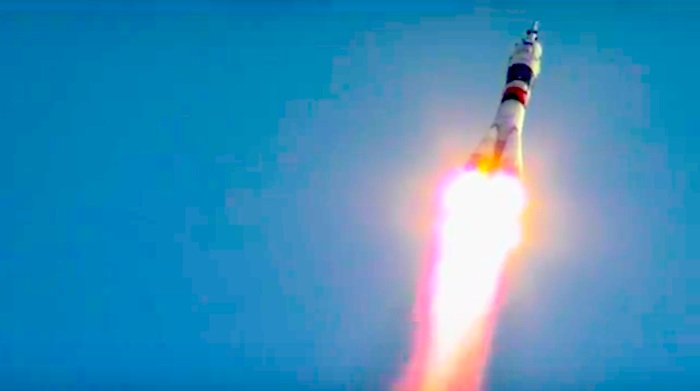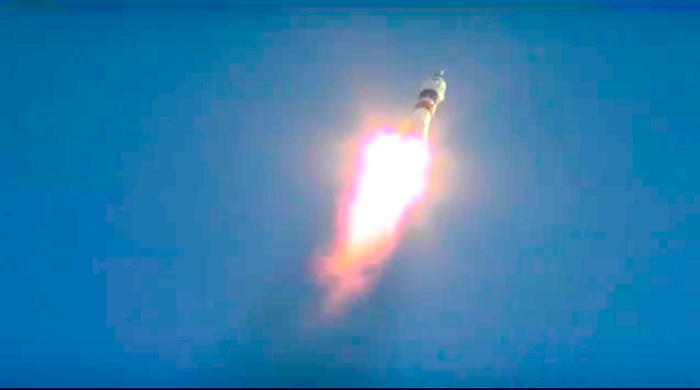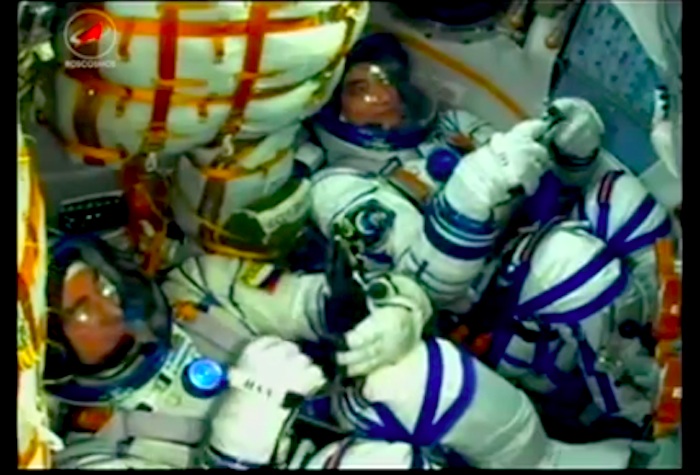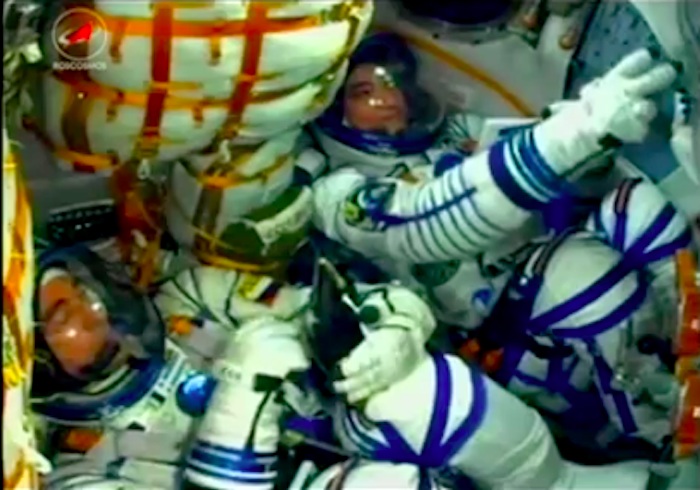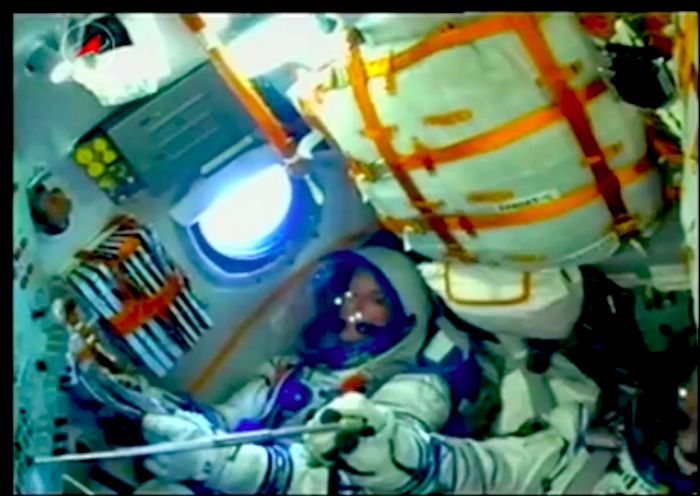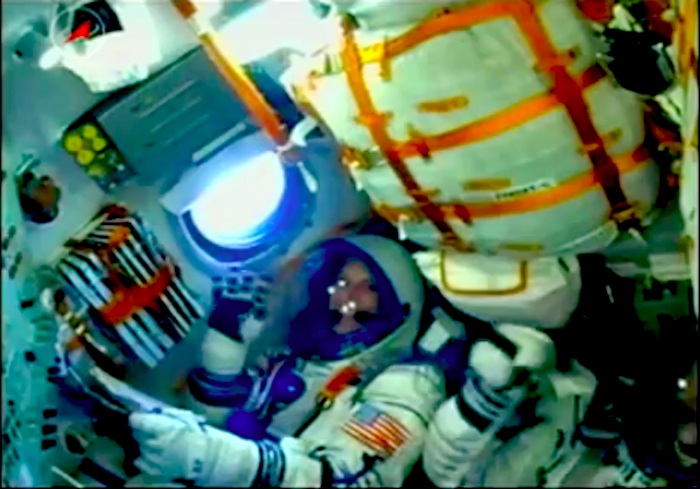 Quelle: NASA
-
New Soyuz MS series manned spaceship goes into orbit
The spaceship is scheduled to dock to the ISS' Russian segment in a span of two days, at 07:12 a.m. Moscow time on Saturday
The first manned transport spacecraft of a new series Soyuz MS with a crew of three onboard has separated from the third stage of the Soyuz-FG carrier rocket and is heading for the International Space Station (ISS), a spokesman for Russian state space corporation Roscosmos said.
"The spaceship separated from the carrier rocket, went into orbit and set its course for the ISS," the spokesman said.
The spaceship is scheduled to dock to the ISS' Russian segment in a span of two days, at 07:12 a.m. Moscow time on Saturday. It will take a crew of Russian cosmonaut Anatoly Ivanishin, Japanese astronaut Takuya Onishi and NASA astronaut Kathleen Rubins to the International Space Station (ISS).
It will be the first spaceflight for Rubins and Onishi and the second one for Ivanishin, who spent 165 days in the ISS in 2011-2012. The three were initially planned to fly to the ISS onboard the last spacecraft of the previous series, Soyuz TMA-20M. However the program of flights was changed late in 2015 and the three crew members had to undergo a retraining course to be able to work with the systems of the modernized Soyuz MS.
Soyuz MS introduces a number of systems upgrades on the time-tested Russian spacecraft, primarily focused on the vehicle's navigation, control and communications system. The modified systems were tested in an operational environment aboard two Progress cargo missions starting in December 2015 to fully check out all new components in space before committing to a crewed flight.
The MS modification replaces the old Kvant radio system of Soyuz with a Unified Command and Telemetry System and the new communications system enables Soyuz to use the Luch data relay satellites to keep in contact with mission control for the majority of its treks around the planet.
The Soyuz MS was to be launched back in May but was several times postponed. One of such postponements was due to software problems.
Ivanishin, Rubin and Onishi will conduct 39 experiments in such areas as space biology and biotechnologies. They will also conduct tests under the program of developing new polymeric materials capable of resisting fungal and bacteria colonies.
Quelle: TASS
3304 Views