4.04.2018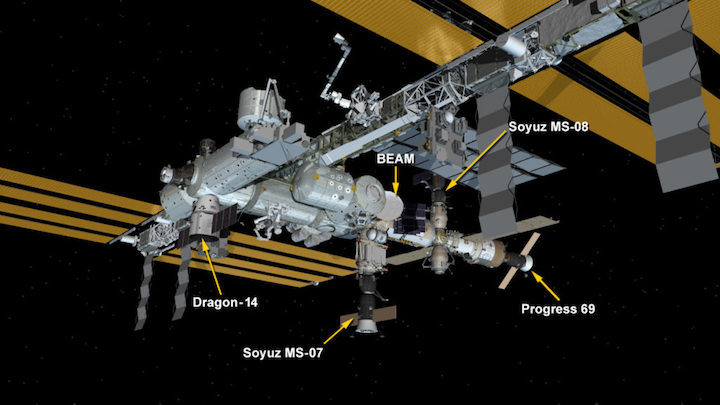 Two days after its launch from Florida, the SpaceX Dragon cargo spacecraft was installed on the Harmony module of the International Space Station at 9:00 a.m. EDT.
The 14th contracted commercial resupply mission from SpaceX (CRS-14) delivered about 5,800 pounds of research, crew supplies and hardware to the orbiting laboratory.
Among the research arriving to the U.S. National Laboratory is a Metabolic Tracking investigation to evaluate the use of a new method to test, in microgravity, the metabolic impacts of pharmaceutical drugs. This could lead to more effective, less expensive medicines on Earth. The Multi-use Variable-g Platform (MVP) will serve as a new test bed aboard the space station, able to host 12 separate experiment modules with samples such as plants, cells, protein crystals and fruit flies. The Center for the Advancement of Science in Space (CASIS), which manages the U.S. National Laboratory, is sponsoring the investigation and the MVP.
Dragon will remain attached to the space station until May, when it will return to Earth with more than 3,500 pounds of research, hardware and crew supplies.
Quelle: NASA
---
Update: 5.04.2018
.
Dragon delivers cargo to space station
News Brief: Two days after its launch, SpaceX's uncrewed Dragon cargo capsule was pulled in for its hookup to the International Space Station today. Astronauts used the station's robotic arm to capture the twice-used cargo ship and attach it to a port on the Harmony module. Over the course of the next month, the station's crew will unload 5,800 pounds of supplies and equipment, and fill the Dragon back up with almost two tons of cargo destined for return to Earth, including NASA's crippled Robonaut 2 android.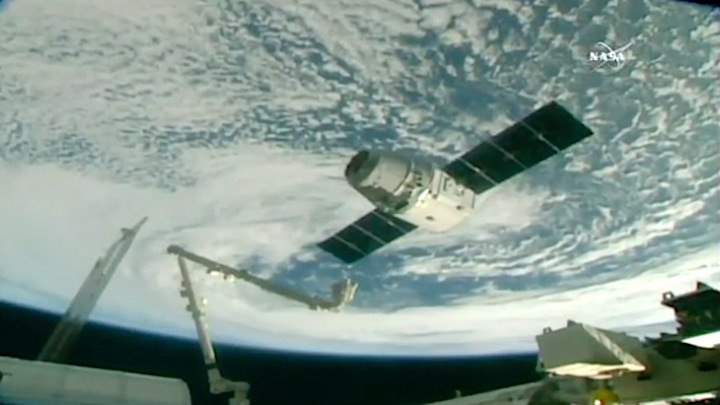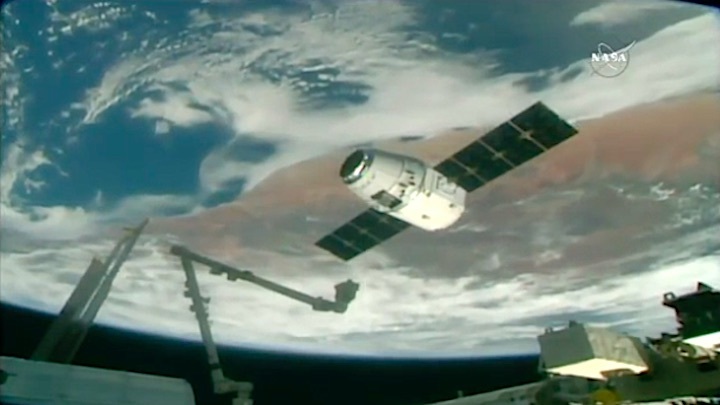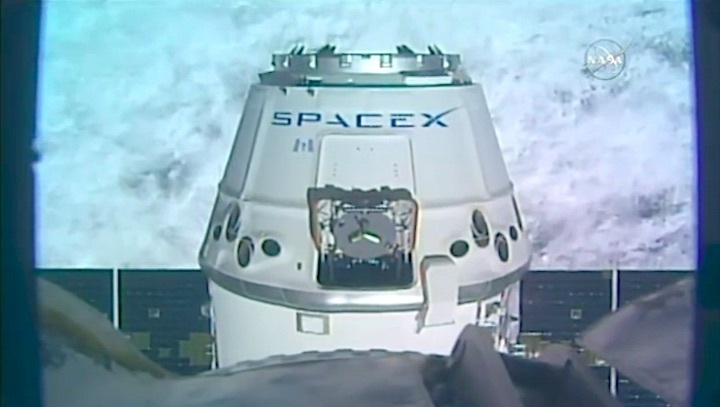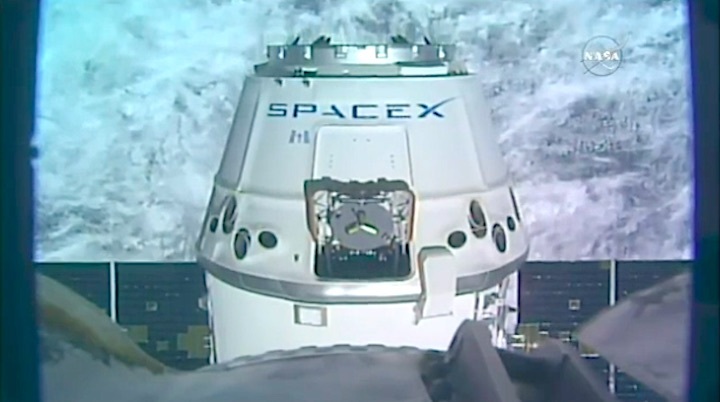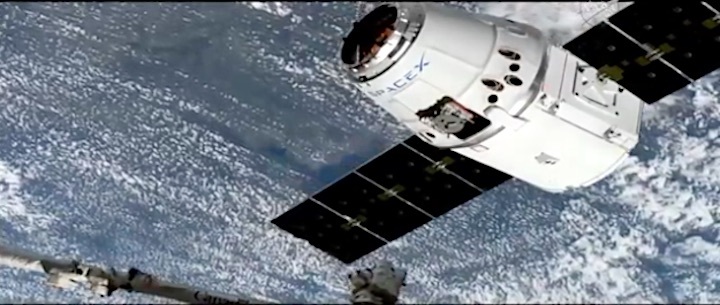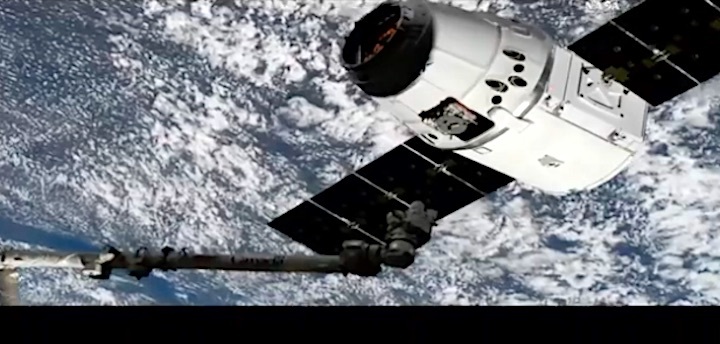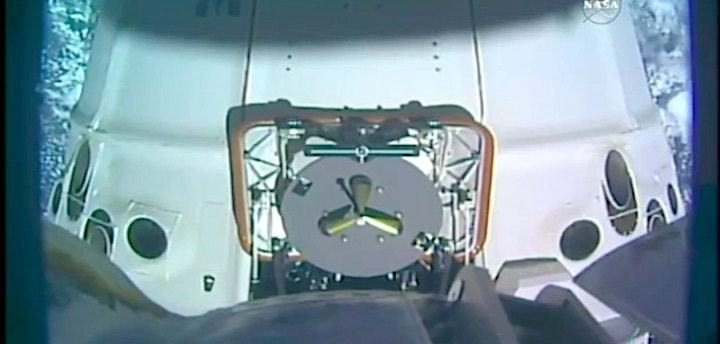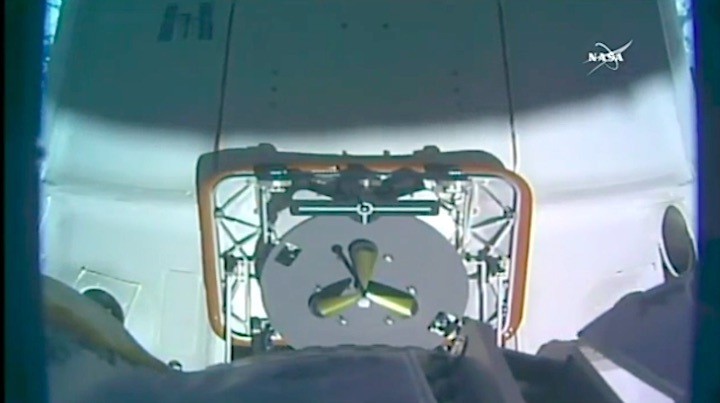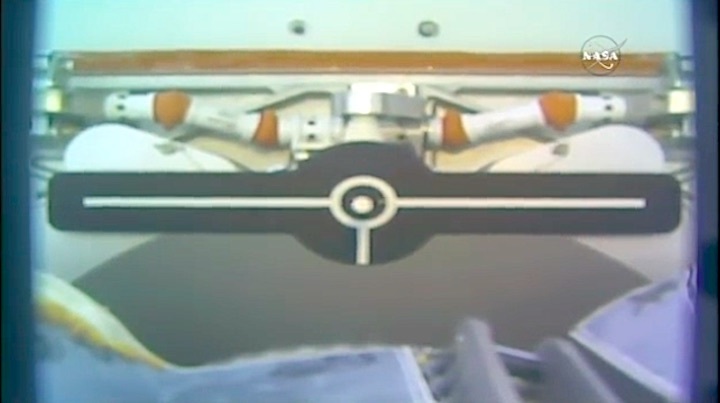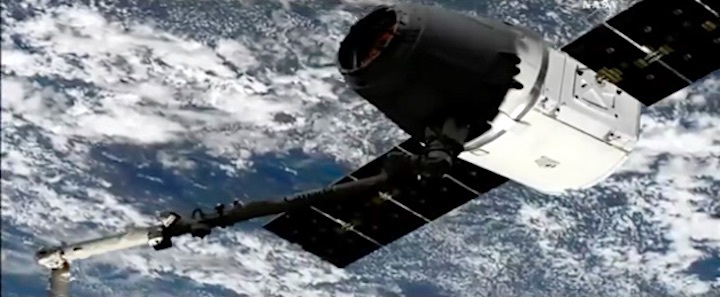 Quelle: GeekWire
1586 Views