29.06.2020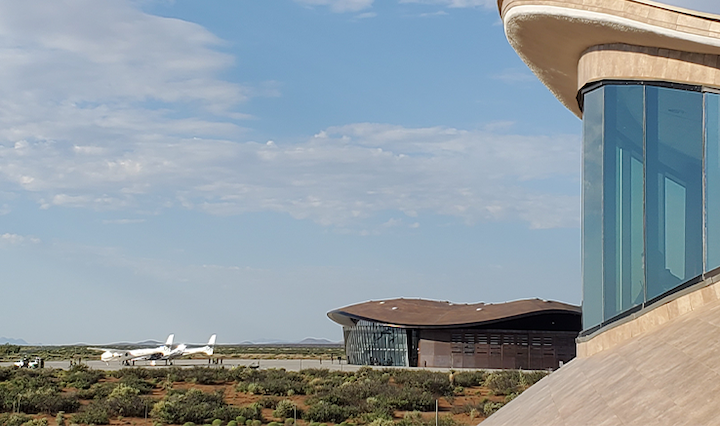 Virgin Galactic's SpaceShipTwo vehicle, VSS Unity, has completed its second glide flight held at the Spaceport America facility in Southern New Mexico.
New Mexico Spaceport Authority's Director of Aerospace Operations, Dr. Bill Gutman, said "Virgin Galactic continues to work steadily towards their goal of flying aspiring astronauts to space from New Mexico. We are excited by their progress."
Spaceport America has experienced delays and cancelations due to the global pandemic but continues to provide essential services as set out by the Governor. Spaceport America's employees are predominately teleworking from home, with limited staff supporting reduced operations for Spaceport customers.
"While the pandemic has slowed things down across our state, Virgin Galactic and our three other tenants have continued with their essential work. We have now seen two amazing glide flights by Virgin Galactic's SpaceShipTwo in the last two months at our facility," said Spaceport America's Director of Site Operations, Chris Lopez.
Recently, Spaceport America welcomed two new related tenants, HAPSMobile Inc., a subsidiary of SoftBank Corp. and minority-owned by AeroVironment, Inc. Their specialized high-altitude aircraft has been assembled at the facility, and testing is due to start in the coming months.
Spaceport America (https://www.spaceportamerica.com) is the first purpose-built commercial spaceport in the world. The FAA-licensed launch complex, situated on 18,000 acres adjacent to the U.S. Army White Sands Missile Range in southern New Mexico, has a rocket friendly environment of 6,000 square miles of restricted airspace, low population density, a 12,000-foot by 200-foot runway, vertical launch complexes, and about 340 days of sunshine and low humidity.
Some of the most respected companies in the commercial space industry are tenants at Spaceport America: Virgin Galactic, HAPS Mobile/ AeroVironment, UP Aerospace, and SpinLaunch, with customers Boeing, EXOS Aerospace and Sugarhouse Aerospace regularly using the complex for testing and launches.
Quelle: SPACEPORT AMERICA, VIRGIN GALACTIC
1931 Views