27.02.2020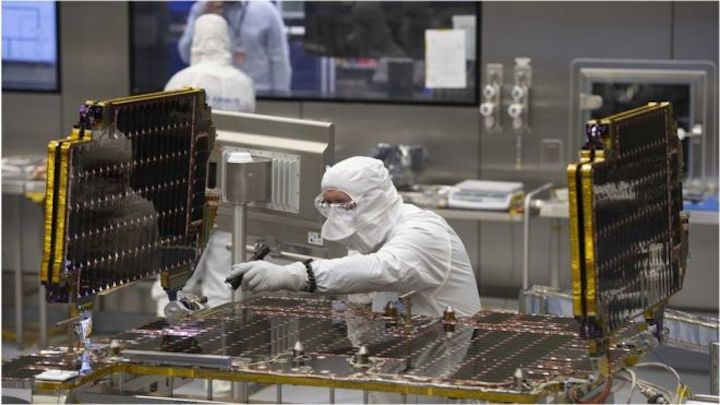 The heads of ESA and Russian state space corporation Roscosmos, will be meeting in Moscow on 12 March 2020 to discuss cooperation between the two organisations including the status of the ExoMars project and its progress towards launch readiness.
This meeting follows a working-level review of the rover and surface platform mission organised by the partners in late January.
ESA Director General Jan Wörner and Roscosmos Director General Dmitry Rogozin received a preliminary assessment from the joint project team on 3 February 2020 concerning the open work needed to authorise launch and requested that further assessments be made.
The heads of the two organisations will reconvene on 12 March to agree on the next steps.
The primary goal of the mission is to determine if there has ever been life on Mars, and to better understand the history of water on the planet.
Press Briefing
Location: 4 Khoromny lane, Moscow
Time: 14:00–15:00 Moscow standard time (12:00–13:00 CET)
Speakers:
Jan Wörner, Director General, ESA
Dmitry Rogozin, Director General, Roscosmos
The briefing will be streamed at https://www.esa.int/esawebtv
Registration
To apply please contact press@roscosmos.ru by 28 February 2020.
Please use the company's letterhead and include your name, title and list of equipment. The application should include a passport scan in attachment.
2293 Views