.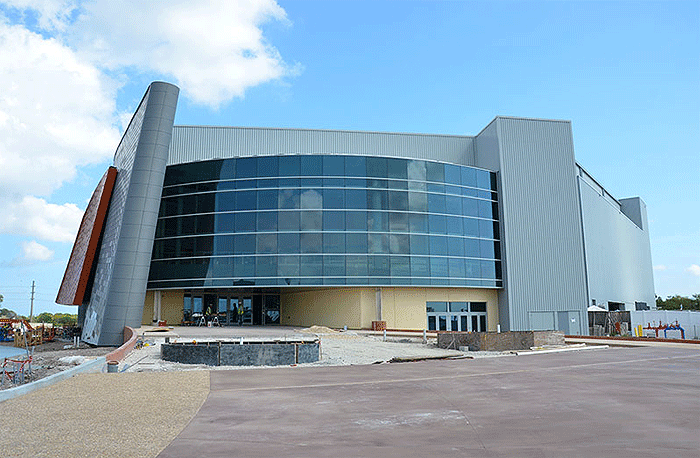 KSC officials: Atlantis will "wow" the crowd when exhibit opens
.
KENNEDY SPACE CENTER — Mark your calendars — June 29 is the grand opening date for the $100 million Space Shuttle Atlantis exhibit at the Kennedy Space Center Visitor Complex — then prepare to be awestruck by the magnificent flying machine.
"The very first time, it really is a 'Wow!' And that's exactly what we wanted," said Tim Macy, director of project development and construction with Delaware North Parks & Resorts, the company that operates the visitor complex under a NASA contract. "It's like, 'Wow, I didn't know it was that big.' You know, 'How does it fit in this building?'"
With a wingspan of 78 feet, the orbiter Atlantis is 122 feet long and stands almost 57 feet tall. In its brand new retirement hangar at the entrance to the visitor complex, Atlantis is raised 30 feet off the ground and inclined 43 degrees, showcasing it on an angle as if it were flying in space.
Sixty-feet long, its clamshell-like payload bay doors will be open, and its 50-foot Canadian-built robotic arm extended. What it won't look like is a gleaming new machine.
"When we first got it in the building and lifted it, it looked like it was kind of beat up a little bit. But it's a used piece of space hardware, and it's real," Macy said.
After all, the orbiter flew 33 missions between October 1985 and July 2011, travelling 126 million miles during 307 days in the hostile space environment. It was pinged by micrometeorites and orbital debris during 12 missions to the International Space Station, seven flights to Russia's space station Mir, a trip to the Hubble Space Telescope and five clandestine Department of Defense missions.
Wearing hardhats and bright yellow vests, visitor complex officials gathered today to announce the grand opening date and the official name of the exhibit.
"We went through literally hundreds of name combinations for this," said Bill Moore, Delaware North's chief operating officer at the KSC visitor complex. "There were three words that kept coming up."
Space. Shuttle. Atlantis.
"It's very simple. It honors the soul of what it is," Moore said. "And we'll simply call the exhibit Space Shuttle Atlantis."
A new logo for the exhibit was unveiled, too. Against a background as black as space, fiery orange letters simply spell Space Shuttle Atlantis. The "A" in Atlantis is a shuttle orbiter silhouette.
"It represents what the space shuttle program is all about," Moore said. "We tried in some way to capture the fiery entry of the shuttle's return to Earth, the flame and smoke when it leaves Earth, the tiles behind us are symbolized – the heat protection that it had. The iconic silhouette of an orbiter on the pad — we used that to outline the 'A' in Atlantis."
The NASA "meatball" insignia also is featured. Moore said it is "one of the most well-known logos around the world." Paying tribute to the launch site are the words Kennedy Space Center.
"It is both patriotic and monumental," Moore said.
So in 128 days, the Space Shuttle Atlantis exhibit will open to the public and include a large-as-life replica of an external tank-solid rocket booster stack. "It's going to be pretty spectacular," Macy said.
Work crews now are laboring almost around the clock – 20 hours a day. In mid-May, a skin-tight plastic sheath protecting the orbiter from construction debris will be peeled away from the spaceship. The payload bay doors will be opened, the robot arm extended – painstakingly careful work that will take about five weeks.
Replicas of the Hubble Space Telescope and the International Space Station will be raised. Complementary interactive and immersive exhibits will be set up to chronicle 30 years of shuttle fleet operations, 135 missions that were triumphant and twice tragic.
"The present is wrapped, and I'll tell you, it's a heck of a gift," said Rick Abramson, president of Delaware North Parks & Resorts and former COO of the KSC visitor complex.
"People here will have an opportunity to get closer to this real live space artifact than ever before – than any other place," he said. "With this connection comes a greater understanding and appreciation of the 30-year history of the space shuttle."
Not to mention hundreds and thousands of people who worked on the program, and those that worked right up until the final days.
"If there is one thing that — I don't know why I was taken aback by it – it's the professionalism, the care that they put into it, the love that they have for the shuttle itself," Macy said. "It's really impressive — very, very impressive. "
.
Florida-Today
.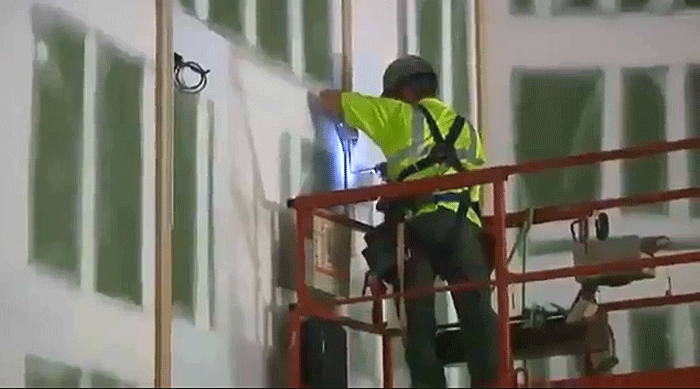 .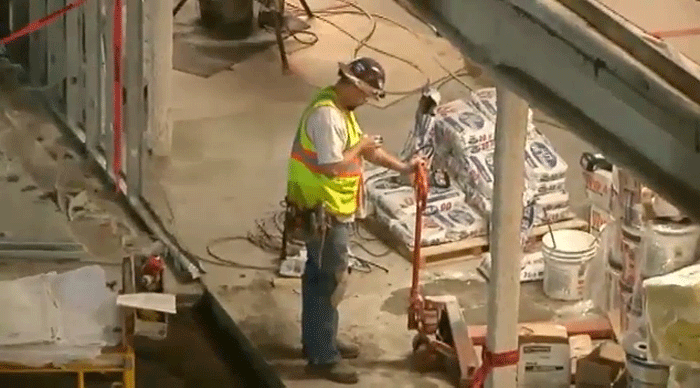 .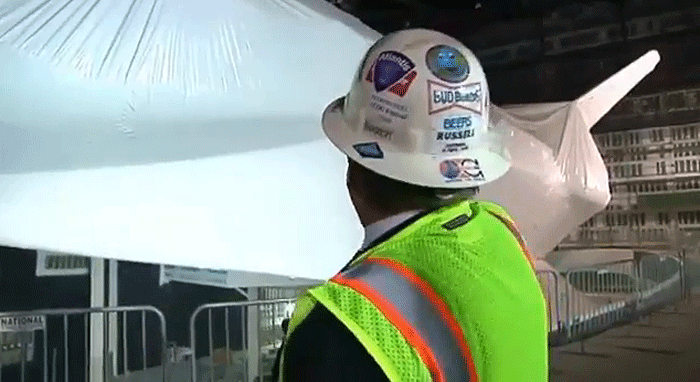 .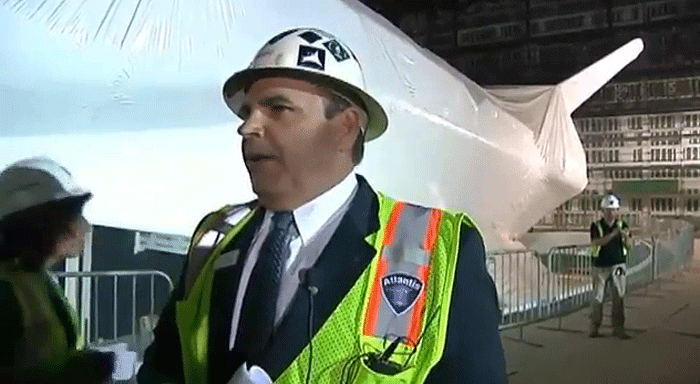 .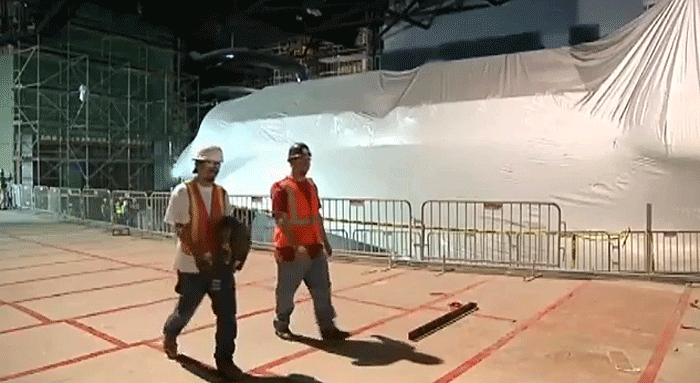 .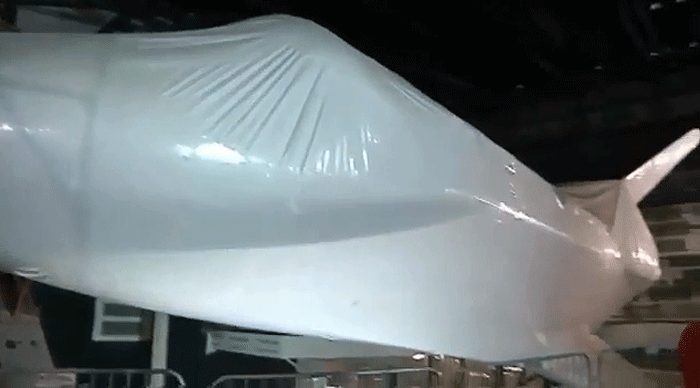 .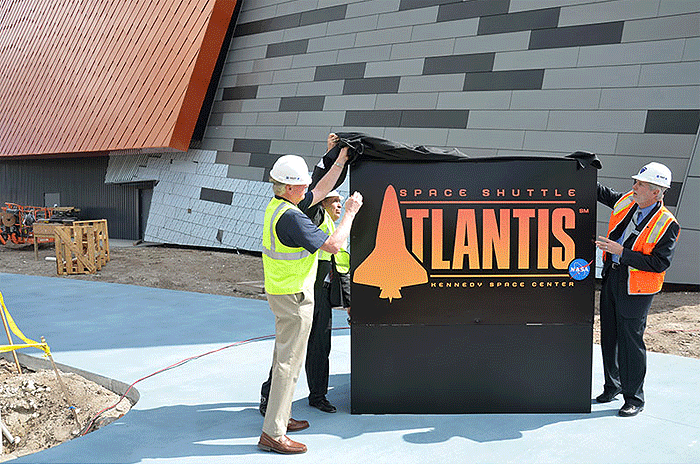 .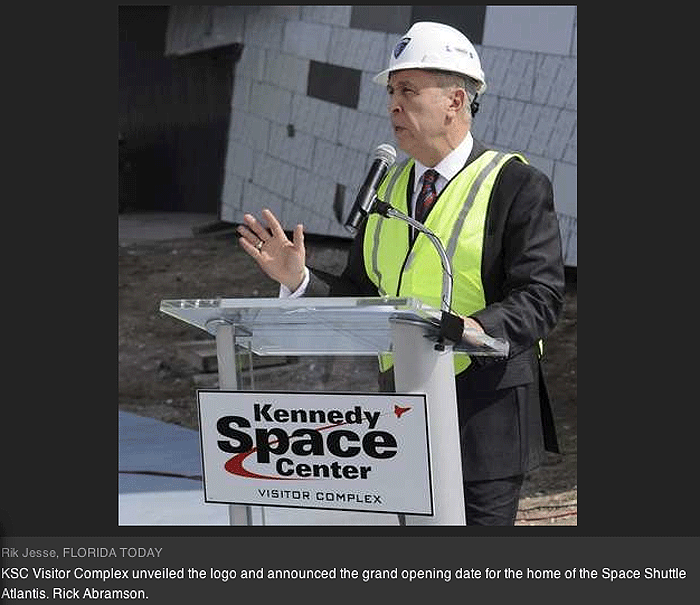 .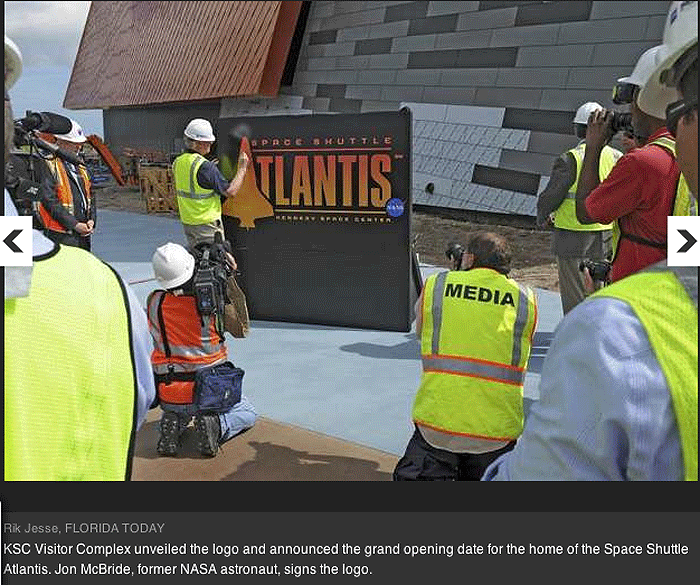 .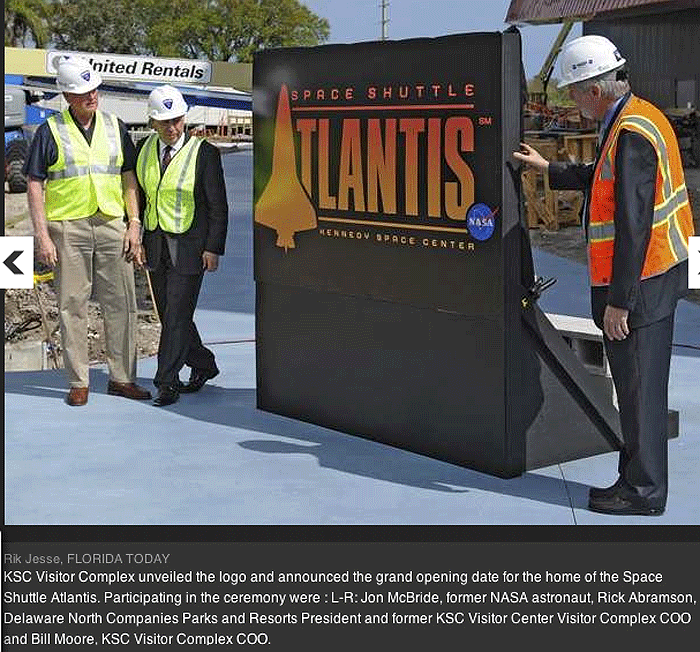 .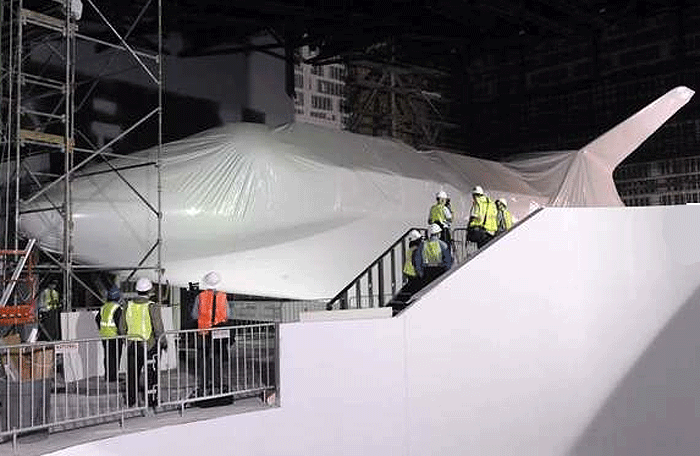 Florida Today
3403 Views