5.10.2019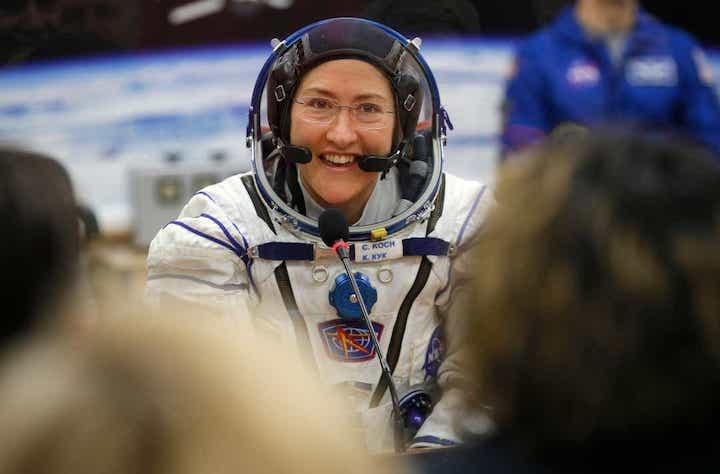 After finding out last March NASA would be unable to have its first all-female spacewalk due to a lack of available suits onboard the International Space Station, there is once again hope as astronauts Christina Koch and Jessica Meir embark for their spacewalk together on October 21.
Originally, Koch, who has been in the station since March, was scheduled to conduct her first spacewalk with astronaut Anne McClain — what would have been then, the first all-female spacewalk. But at the time, both McClain and Koch required a medium-sized suit, of which there was only one available that would be ready in time.
That won't be a problem anymore because NASA was able to send up another medium-sized suit since there will be more astronauts requiring them in the future, according to NASA's news conference on Friday.
Both Koch and Meir will conduct the fourth of five spacewalks planned on upgrading the power systems on the orbital complex of the space station. Live coverage will begin at 6:30 a.m. on NASA TV where viewers can see Koch and Meir continue the installation of the new lithium-ion batteries.
Quelle: Florida Today
2076 Views