17.02.2018
U.S. volunteers were pretty positive about the hypothetical discovery of E.T.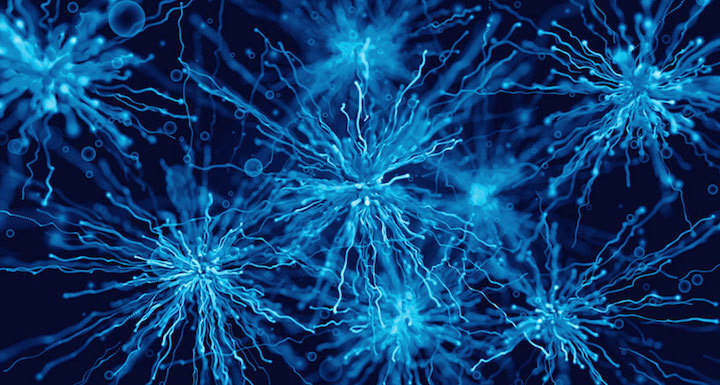 ITSY BITSY ALIENS Americans would probably welcome the discovery of microbial alien life.
-
AUSTIN, Texas — If alien microbes crash-land on Earth, they may get a warm welcome.
When people were asked how they would react to the discovery of extraterrestrial microbial life, they give generally positive responses, researchers reported at a news conference February 16 at the annual meeting of the American Association for the Advancement of Science.
This suggests that if microbial life is found on Mars, Saturn's icy moon Enceladus (SN: 5/13/17, p. 6) or elsewhere in the solar system, "we'll take the news rather well," said Michael Varnum, a social psychologist at Arizona State University in Tempe. What's more, the tone of news reports announcing potential evidence for intelligent aliens suggests people would welcome that news, too.
Varnum and colleagues asked about 500 online volunteers — all in the United States — to describe how they would react if they learned scientists had discovered alien microbes. Varnum's team analyzed each response using software that determined the fraction of words indicating positive emotion, such as "nice," and negative emotion, like "worried." The program also scanned for reward- and risk-focused words, such as "benefit" and "danger."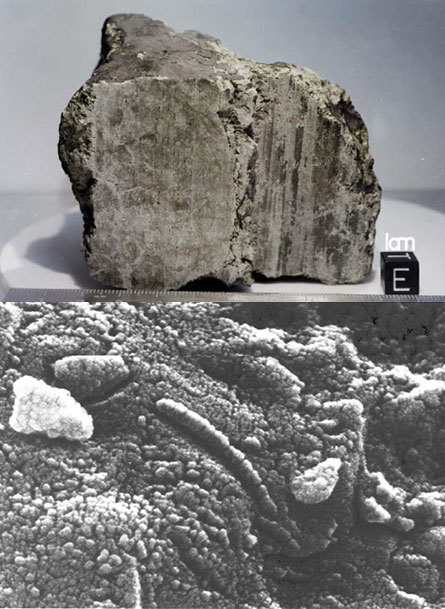 MARTIAN MICROBES In 1996, a Martian meteorite (top) made headlines when researchers reported it might have harbored microbial alien life (bottom) — a claim that has not found widespread support among the scientific community.
-
People generally used more positive and reward-oriented words than negative and risk-oriented ones to describe their anticipated reactions. The same held true when participants were asked how they expected everyone else to take the news.
In another study, Varnum's team asked about 500 U.S.-based volunteers to read one of two newspaper articles. One from 1996 reported the discovery of evidence for fossilized Martian microbes in a meteorite (SN: 8/10/96, p. 84). In the second, researchers announced in 2010 that they had created a synthetic bacterial cell in the lab (SN: 6/19/10, p. 5).
Both groups responded favorably to the articles, but the people who read about Martian microbes had a more positive reaction. This suggests that while people feel good about discoveries of any previously unknown life-forms, they are particularly keen on finding aliens, Varnum says.
But "any finding that comes from one population — like Americans — you have to take with a grain of salt," Varnum says. He and his colleagues now hope to gather responses from participants of different cultures, to compare how people across the globe would take the news of alien microbes.
Psychologist and SETI researcher Douglas Vakoch, who heads the nonprofit organization Messaging Extraterrestrial Intelligence in San Francisco, suggests researchers also gauge reactions to different scenarios of alien microbial discovery. The Martian meteorite described in the 1996 article "has been on Earth for a long time and nothing bad has happened," says Vakoch, who wasn't involved in the work. "That's a really safe scenario." But, he wonders, are people as gung-ho about the prospect of finding live microbes on other planets or aboard meteorites?
And what if the aliens were intelligent? "If you find intelligent life elsewhere, [you] know that you're not the only kid on the block," says Seth Shostak, an astronomer at the SETI Institute in Mountain View, Calif. Knowing that human intelligence isn't so special after all could provoke a much different emotional response than finding mere microbes "like pond scum in space," Shostak says.
To get a sense of how people would feel about finding intelligent aliens, Varnum analyzed reports that the interstellar asteroid 'Oumuamua could be an alien spaceship (SN Online: 12/18/17). The news articles took a largely positive angle. So the broader public might also take kindly to the discovery of little green men, Varnum says.
Quelle: ScienceNews
+++
The future of humans' relationship with space and alien life
Are we alone in the universe? How well will be deal with alien life? ASU's Lindy Elkins-Tanton, Michael Varnum and Paul Davies share insights at AAAS meeting
As humans reach out technologically to see if there are other life forms in the universe, one important question needs to be answered: When we make contact, how are we going to handle it? Will we feel threatened and react in horror? Will we embrace it? Will we even understand it? Or, will we shrug it off as another thing we have to deal with in our increasingly fast-paced world?
"If we came face to face with life outside of Earth, we would actually be pretty upbeat about it," said Michael Varnum, Arizona State University assistant professor of psychology. "So far, there's been a lot of speculation about how we might respond to this kind of news, but until now, almost no systematic empirical research."
In a pilot study, Varnum and his colleagues analyzed language in newspaper articles about past potential extraterrestrial life discoveries. Through the work, Varnum aimed to address the nature of reactions to extraterrestrial life by analyzing reactions using a software program that quantifies emotions, feelings, drives and other psychological states in written texts.
Varnum was scheduled to present his findings during a press briefing on the future for humanity in space Feb. 16 at the annual meeting of the American Association for the Advancement of Science (AAAS) in Austin, Texas.
Also presenting was Lindy Elkins-Tanton, director of the School of Earth and Space Exploration at ASU, co-chair of ASU's Interplanetary Initiative and principal investigator of the NASA Discovery Mission Psyche, who was scheduled to talk on the future for humanity in space; and Paul Davies, ASU Regents' Professor in the Department of Physics and director of the Beyond Center for Fundamental Concepts in Science.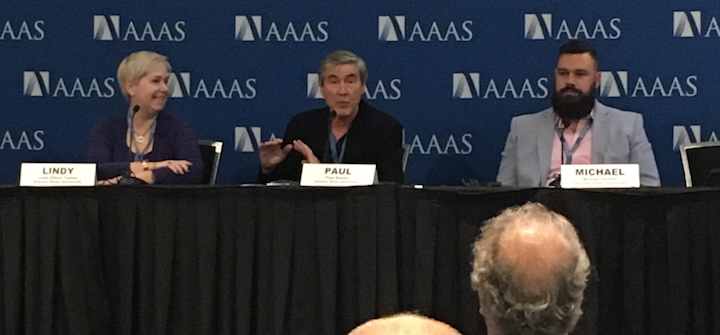 923 Views