KENNEDY SPACE CENTER (FL), July 10, 2019 – When the SpaceX Falcon 9 rocket launches on its next mission to the International Space Station (ISS), the Dragon spacecraft will be loaded with dozens of experiments to be conducted in space, many of which are from students and educators. More than 40 student experiments and demonstrations are included on SpaceX's 18thcommercial resupply services mission (CRS-18) to the space station. Part of the goal of the ISS U.S. National Laboratory is to excite and engage the next generation of scientists and allow them to push the boundaries of conventional classroom settings by conducting experiments in space.
Among the student investigations on SpaceX CRS-18 will be 38 separate MixStix experiments developed by young explorers through the Student Spaceflight Experiments Program. MixStix are small mixture enclosure tubes that use clamps to keep fluids or solids (such as chemicals or biological materials) separate until the clamps are released in space to allow the contents to mix. MixStix research on this mission ranges from the evaluation of mold in microgravity to experiments involving water purification and plant biology.
The Quest Institute will launch a multi-experiment investigation involving student teams from all over the world. Students will send five investigations focused on magnetism advances that could support the design of future microgravity research.
Magnitude.io will launch two investigations allowing students to examine how microgravity influences bacterial growth. Nickelodeon, the children's television network, will be sending its iconic slime to space to investigate how microgravity affects the material. The project will include a series of science demonstrations to help students learn about basic fluid dynamics.
According to ISS National Lab Chief Operating Officer Kenneth Shields, "All of this student activity is a critical part of the ISS National Lab mission to engage the next generation of dreamers and explorers. Spaceflight research and development is inspiring a new generation to continue the quest for scientific exploration and is helping to shape the future leaders and decision makers of our country and the world."
SpaceX CRS-18 is scheduled to launch from Cape Canaveral Air Force Station no earlier than July 21 at 7:35 p.m. EDT.
+++
Rise of Private-Sector Research Onboard the ISS National Lab on Display with SpaceX CRS-18 Mission
KENNEDY SPACE CENTER (FL), July 9, 2019 – SpaceX's 18th commercial resupply servicesmission (CRS-18) to the International Space Station (ISS) will include 17 private-sector research projects sponsored by the U.S. National Laboratory. In total, the ISS National Lab is sponsoring 25 separate payloads on SpaceX CRS-18, a new high for a resupply mission.
ISS National Lab Vice President of Business Development and Strategy Christine Kretz comments, "This launch showcases both the potential of the ISS National Lab to reach a wide range of private-sector users and the increased appeal of conducting research in the unique environment of low Earth orbit."
Kretz cited several examples of the diverse private-sector research launching to the ISS National Lab on this mission:
Also launching on SpaceX CRS-18 is the BioFabrication Facility, which will enhance bioprinting capabilities available on the space station. Additionally, two startup companies awarded through the MassChallenge startup accelerator program are sending research to the ISS National Lab to help advance the development of their new business models. These projects were funded through a MassChallenge "Technology in Space Prize" awarded in collaboration with Boeing.
Quelle: THE CENTER FOR THE ADVANCEMENT OF SCIENCE IN SPACE, INC.
----
Update: 15.07.2019
.
SPACEFLIGHT TO LAUNCH MULTIPLE SPACECRAFT FROM INTERNATIONAL SPACE STATION VIA CYGNUS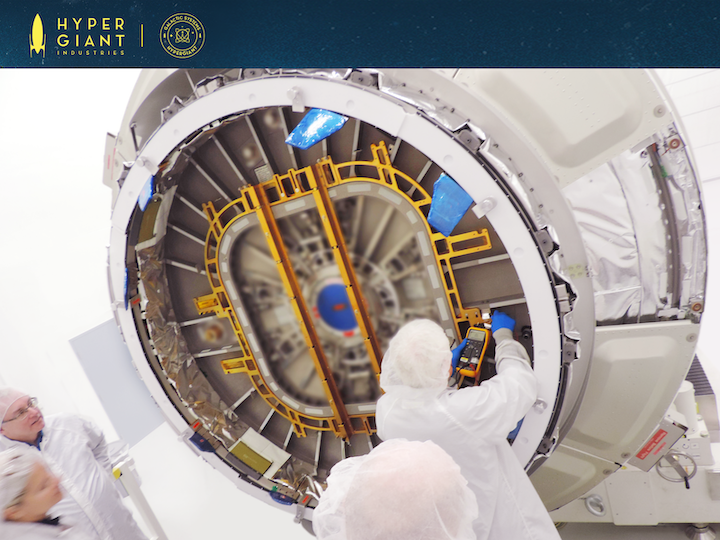 At the ISS, the SEOPS SlingShot Deployer with the installed satellites will be attached to the Cygnus hatch bulkhead.
By contracting with Hypergiant SEOPS, the high-altitude ISS deployment provides a consistent, low-risk launch option for smallsats
SEATTLE – July 10, 2019 — Spaceflight today announced it is providing mission management and rideshare integration services on an upcoming launch from the International Space Station (ISS) and Northrop Grumman's Cygnus launch vehicle. Spaceflight bought the capacity through an arrangement with Hypergiant SEOPS for a variety of customer spacecraft, including:
RFTSat from Northwest Nazarene University; selected for flight via NASA's CubeSat Launch Initiative
NARSSCube-2 from NARSS-Egypt developed by researchers from NARSS-Egypt for technology demonstration and environmental study; launch was coordinated by Smart Integrators
An undisclosed 6U Cubesat
In a unique arrangement, the spacecraft will be arriving at the ISS through an ISS Cargo Resupply Mission aboard via a SpaceX Falcon 9 Dragon capsule from Cape Canaveral Air Force Station in late July. Spaceflight has named the mission SEOPS-1, but it is also referred to as ISS SpX18/NG11, representing the launch vehicles meeting at the ISS (a SpaceX Falcon 9 Dragon and a Northop Grumman Antares Cygnus).
"We are always looking for creative and innovative ways to get our customers' spacecraft in orbit, and our partnership with Hypergiant SEOPS helps us deliver on this promise," said Curt Blake, CEO of Spaceflight. "The rideshare campaign is a low schedule risk option because of the regular cadence of ISS Cargo Resupply Missions and the maturity of the Dragon/Falcon 9 and Cygnus/Antares launch systems. We're looking forward to commissioning more of these types of missions in the future."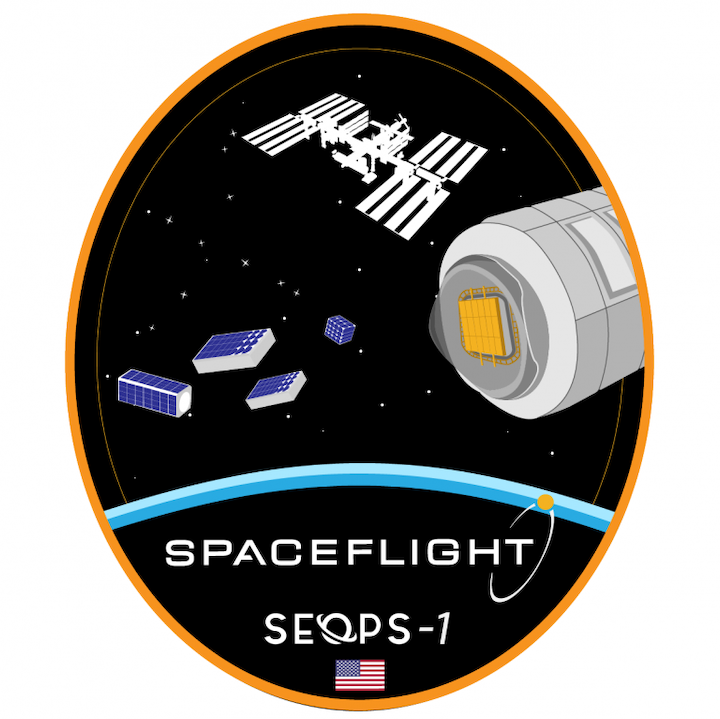 How it works:
The Cygnus vehicle is already docked at the ISS, following its launch on April 17, 2019 and landing on April 19, 2019.
During the weeks following the arrival of the Dragon capsule in late July which will carry the rideshare customers' spacecraft, the ISS crew will transfer the cargo from the Dragon to the ISS, where they will place the SEOPS SlingShot Deployer with the installed satellites into the SlingShot hardware attached to the Cygnus hatch bulkhead.
After the ISS side-hatch is closed and the space between the ISS and Cygnus spacecraft depressurized, the ISS robotic arm will unberth the Cygnus from the ISS.
Cygnus will then maneuver itself to a higher orbit (450-500 km altitude, 51.6-degree inclination) to deploy the satellites and conduct more tests.
SEOPS brings a wealth of experience to the mission, with personnel who have been responsible for deploying over 200 small satellites from the ISS and Cygnus spacecraft since 2012. The team was responsible for development, construction, qualification, safety and integration of these satellites through the NASA Human Space Program, one of the most demanding government qualification programs for spaceflight. In February 2019, SEOPS successfully completed the deployment using the SlingShot deployer from NG-10 – Cygnus.
"Our focus is on improving the Earth-to-Space experience for all customers whether it's through our ability to use machine learning and AI to interpret complex data, or in improving the ability of our customers to get to space when they want, how they want," said Chad Brinkley, Chief Space Officer at Hypergiant. "Spaceflight has been an integral partner in continuing to provide the best-in-class experience for our customers."
About Spaceflight
Spaceflight is revolutionizing the business of spaceflight by delivering a new model for accessing space. A comprehensive launch services and mission management provider, the company provides a straightforward and cost-effective suite of products and services including state-of-the-art satellite infrastructure and rideshare launch offerings that enable commercial and government entities to achieve their mission goals on time and on budget. A service offering of Spaceflight Industries in Seattle, Wash., Spaceflight provides its services through a global network of partners and launch vehicle providers.
Quelle: Spaceflight
----
Update: 21.07.2019
.
NASA Updates Broadcast of Next Space Station Resupply Launch, Prelaunch Activities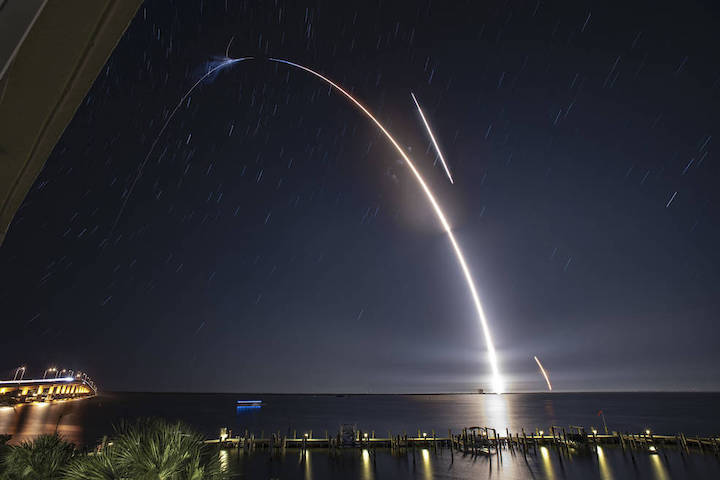 NASA commercial cargo provider SpaceX now is targeting 6:24 p.m. EDT Wednesday, July 24, for the launch of its 18th resupply mission to the International Space Station. Live coverage will begin on NASA Television and the agency's websitewith prelaunch events Tuesday, July 23.
The company's Dragon spacecraft will deliver supplies and critical materials to directly support dozens of the more than 250 science and research investigations that will occur during Expeditions 60 and beyond. In addition to bringing research to station, the Dragon's unpressurized trunk is carrying the International Docking Adapter-3 (IDA-3), which, when installed on the space station, will provide the microgravity laboratory with two common ports that expand opportunities for visiting vehicles, including new spacecraft designed to carry humans for NASA's Commercial Crew Program.
Dragon will dock to the space station Friday, July 26, and be greeted by NASA astronauts Nick Hague, Christina Koch and Andrew Morgan. Using the station's robotic arm, Hague will grab, or grapple, Dragon with Koch providing backup. Morgan will assist by monitoring telemetry during Dragon's approach. After Dragon capture, mission control in Houston will send ground commands for the station's robotic arm to rotate and install it on the bottom of the station's Harmony module.
Full mission coverage is as follows (all times Eastern):
Tuesday, July 23
9 a.m. – NASA Social, What's on Board science briefing from NASA's Kennedy Space Center in Florida. This briefing will highlight the following research:

Pete Hasbrook, manager of NASA's International Space Station Program Science Office, will provide an overview of the research being conducted on the space station and how it benefits exploration and humanity.
Ken Shields, chief operating officer of the International Space Station's U.S. National Laboratory, will discuss the lab's work in advancing science in space and developing partnerships that drive industrialization.
Gene Boland, chief scientist at Techshot, Inc., and Ken Church, chief executive officer at nScrypt, will discuss the BioFabrication Facility, which is designed to print organ-like tissues in microgravity, a stepping stone in a long-term plan to manufacture whole human organs in space using refined biological 3D printing techniques.
Charles Cockell, professor of astrobiology at the University of Edinburgh, will discuss Biorock, an investigation that will provide insight into the physical interactions of liquid, rocks and microorganisms under microgravity conditions to inform potential mining of materials in space and benefit long-duration spaceflight missions.
Valentina Fossati from the New York Stem Foundation Research Institute and Andres Bratt-Leal from Aspen Neuroscience will discuss the Space Tango – Induced Stem Cells investigation, where cells from patients with Parkinson's disease and Multiple Sclerosis will be cultured on the space station to examine the cell-to-cell interactions that occur in such neurodegenerative diseases and inform the development of new treatments.
Rasha Hammamieh, principal investigator from the U.S. Army Center for Environmental Health Research, and Melissa Kacena, co-investigator at the Indiana University School of Medicine, will discuss the Cell Science-02investigation. This study compares the ability of two different bone-inducing growth factors, one novel and one currently used in bone healing therapies, to stimulate growth, differentiation and related cellular functions of osteoblast in the microgravity environment.
Jason August, manager of the International Space Station Mission Evaluation Room, will discuss IDA-3, where Boeing's CST-100 Starliner and SpaceX's Crew Dragon spacecraft will dock in the near future when it transports astronauts to the station.
Wednesday, July 24
10 a.m. – Prelaunch news conference from Kennedy with representatives from the agency's International Space Station Program, SpaceX and the U.S. Air Force's 45th Space Wing.
6 p.m. – NASA TV launch coverage begins for the 6:24 p.m. launch.
Friday, July 26
5:30 a.m. – Dragon rendezvous, grapple and attaching to the station. Capture is scheduled for approximately 7 a.m.
9 a.m. – Dragon installation to the nadir port of the Harmony module of the station
Dragon will remain at the space station until Aug. 20, when the spacecraft will return to Earth with research and return cargo.
Quelle: NASA
----
Update: 24.07.2019 / 23.00 MESZ
.
SpaceX to Launch 2nd Commercial Crew Docking Port, Science Payloads to ISS Wednesday on CRS-18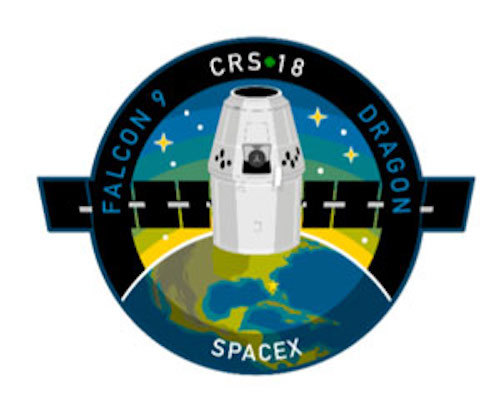 Actor Bill Murray might not be aboard, but SpaceX's B1056 first-stage core will glimpse a "Groundhog Day" of its own on Wednesday, 24 July, when it launches a second mission to the International Space Station (ISS) in a matter of less than 12 weeks. Previously utilized back in May to deliver the CRS-17 resupply ship to the sprawling multi-national orbital outpost, the blackened and scorched Upgraded Falcon 9 core—teamed with a sparkling-fresh second stage and third-time-used Dragon cargo craft—is slated to rise from Space Launch Complex (SLC)-40 at Cape Canaveral Air Force Station, Fla., during an instantaneous "window" at 6:24 p.m. EDT.
Assuming the mission launches on time, the CRS-18 Dragon will berth at the Earth-facing (or "nadir") port of the station's Harmony node early Friday, 26 July and remain part of the ISS for four weeks, with unberthing and departure presently targeted for sometime after 19-20 August.
It was suggested at the time of CRS-17 in May that NASA would fly three consecutive Dragon missions atop the same B1056 core, although this remained unclear on the eve of the CRS-18 launch. "Can only confirm that the Falcon 9 approved for use on CRS-18 was previously used for CRS-17," NASA's Dan Huot told AmericaSpace. "Booster reuse is still approved by NASA on a case-by-case basis."
B1056 might not yet be confirmed for a third ISS-bound flight, but CRS-18 will mark the first time that a Dragon spacecraft has flown on a third occasion to the sprawling multi-national outpost. Previously deployed in support of the CRS-6 and CRS-13 flights, launched in April 2015 and December 2017, respectively, Wednesday's launch also represents the seventh reuse of Dragon hardware—and the sixth reuse in an unbroken row of missions—since June 2017.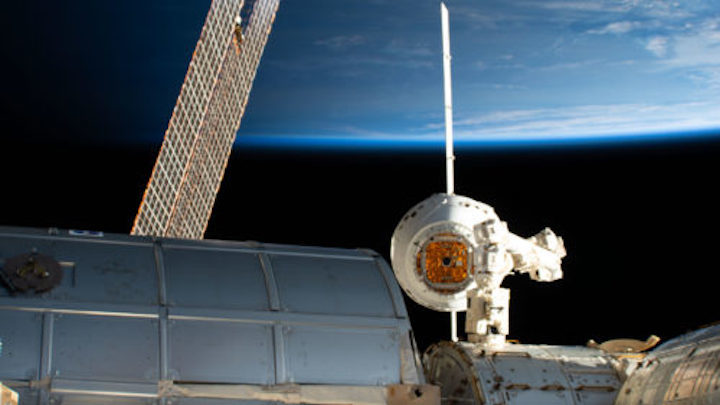 Primary payload for the mission, tucked securely into Dragon's unpressurized "trunk", is the second International Docking Adapter, numerically designated "IDA-3", which will provide a secondary port at the space station for visiting Commercial Crew vehicles.
Original plans called for two Boeing-built IDAs—with IDA-1 sitting at the forward end of the Harmony node and IDA-2 on its space-facing (or "zenith") port—but in June 2015 IDA-1 was lost during the CRS-7 launch failure. A year later, in July 2016, IDA-2 successfully reached orbit and was attached to the forward end of Harmony a few weeks later by Expedition 48 spacewalkers Jeff Williams and Kate Rubins, thereby taking up the role of the original IDA-1.
n February 2016, NASA and Boeing finalized a $9 million contract to build and test a replacement IDA in the Space Station Processing Facility (SSPF) at the Kennedy Space Center (KSC) in Florida. IDA-3 arose from around 300 extant ground spares (representing about 70 percent of the whole), with original hopes that it may launch as soon as the spring or fall of 2017, but this date was pushed back several times as the Commercial Crew Program (CCP) suffered extensive delays and key ISS science payloads—including the Global Ecosystem Dynamics Investigation lidar (GEDI)—took priority.
Like IDA-2, the new IDA-3 is fully compliant with the International Docking System Standard (IDSS), an effort by the ISS Multilateral Co-ordination Board to create an international spacecraft docking standard for the U.S. Operational Segment (USOS). "Connecting spacecraft from different nations has required unique development and expensive integration and test," NASA Headquarters conference notes from April 2011 explained. "Expansion of spacefaring nations (and non-governmental entities) will compound this issue in the future. Exploration co-operation could be much easier with internationally-accepted interface standards." As well as having a firm heritage in flight-proven design, IDSS incorporates low-impact technology, which "accommodates a wide range of vehicle contact and capture conditions".
The 1,150-pound (520-kilogram) IDA-3 will sit atop Pressurized Mating Adapter (PMA)-3, which was relocated from the station's Tranquility node to Harmony's zenith port via a ballet of spacewalking and ISS robotics, back in March 2017. The new docking port will effectively convert PMA-3 from its original Androgynous Peripheral Attach System (APAS)-95 specification to Boeing's new Soft Impact Mating and Attenuation Concept (SIMAC), which NASA accepted in late 2012 to satisfy its Commercial Crew requirements and replace earlier plans for an international Low-Impact Docking System (iLIDS).
Also aboard CRS-18 are a raft of critical science payloads for the ISS itself. The Biorock investigation, provided by the University of Edinburgh in the United Kingdom, will explore the interactions between microbes and rocks in a liquid phase and how they are affected by the reduced-gravity conditions in low-Earth orbit. Specifically, low levels of thermal convection are known to minimize the natural stirring in liquids and gases and may restrict the supply of food and oxygen to bacteria, thereby hampering their growth. It is expected that data from Biorock will provide insights into bacterial/rock interactions both on Earth, in microgravity conditions and in the one-third-gravity environment on Mars. This is expected to prove beneficial when devising life-support systems with microbial components for long-term deep-space missions and for space mining applications in support of lunar or Martian bases and eventual colonies.
The Space Tango-Induced Pluripotent Stem Cells experiment seeks to examine how microglial cells—a type of immense defense cell, found in the central nervous system—grow, move and change in the microgravity environment. Data from this investigation may offer valuable insights into characterizing, understanding and devising therapies for conditions such as Parkinson's disease and multiple schlerosis. More broadly, understanding nerve-cell growth and survival, together with changes in gene expression in space, are expected to yield clues about how best to protect astronauts on longer missions into deep space.
The BioFabrication Facility (BFF) will seek to 3D-print, for the first time, organ-like tissues in microgravity, as a stepping-stone toward long-term plans to manufacture whole human organs in space with refined biological 3D-printing technologies. NASA's Cell Science-02 experiment will gain further information on the practicalities of carrying out bone-fracture repair/regeneration programs on future missions, whilst the MVP Cell-02 investigation will utilize NASA's Multi-Use Variable-g Platform—launched to the station aboard the CRS-14 Dragon in April 2018—to understand the evolution and adaptability of the fast-growing Bacillus subtilis bacterium to microgravity conditions. Its core characteristic of rapid growth will allow it to be observed through many generations over a matter of just a few weeks on-orbit.
According to NASA's Dan Huot, the payload for CRS-18 totals 5,097 pounds (2,312 kg), of which 3,920 pounds (1,778 kg) is pressurized cargo and 1,177 pounds (534) is unpressurized. A successful Static Fire Test of the nine Merlin 1D+ first-stage engines occurred on Friday evening, 19 July. Weather conditions for Wednesday's opening launch attempt are predicted to be only 30-percent favorable, deteriorating to just 20 percent in the event of a 24-hour scrub to Thursday. Unsettled weather, thunderstorms from the interior of Florida and an elevated risk of lightning considered primary violating factors.
Assuming an on-time launch on Wednesday, the CRS-18 Dragon will arrive at the ISS early Friday morning, to be robotically captured by Expedition 60 Flight Engineers Nick Hague and Christina Koch. Their newly-arrived crewmate Drew Morgan will back them up, monitoring the cargo ship's systems during final approach. According to NASA's Rob Navias, current plans are for IDA-3 to be robotically extracted from Dragon's trunk in August and moved to the Harmony zenith work site by means of the Robotics Officer (ROBO) in Mission Control. An Extravehicular Activity (EVA) by Hague and Morgan will then occur in mid-August to install IDA-3 onto its permanent home. CRS-18 will remain berthed at the station until at least 19-20 August.
"The latest timeline doesn't show an exact extraction date but it is looking most likely that they will extract theIDA one day prior to the EVA and just position it overnight a few feet away from PMA-3," Mr. Huot told AmericaSpace. "All IDA-3 extraction and maneuvering will be ground
Quelle: AS
+++
Update: 25.07.2019 / 0.24 MESZ
.
LIVE-Frams von Startabbruch wegen Wetter: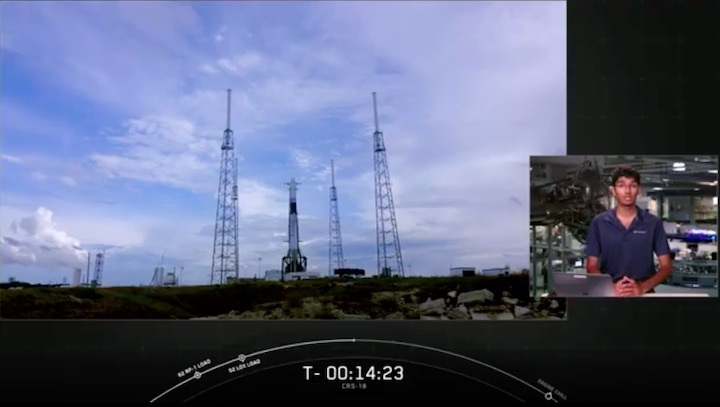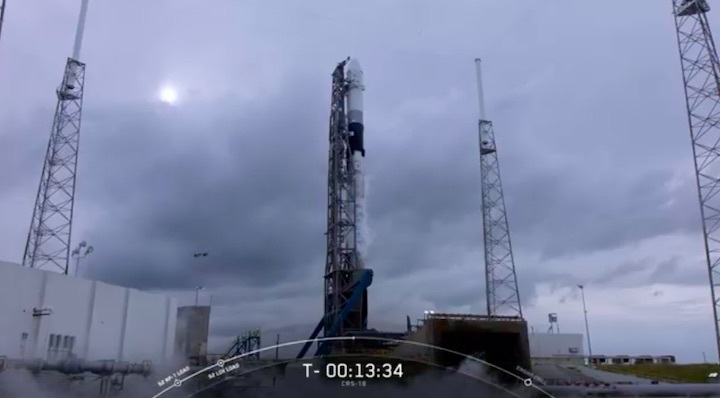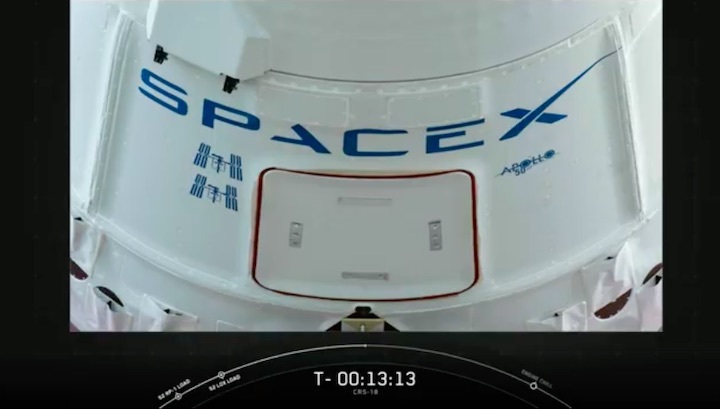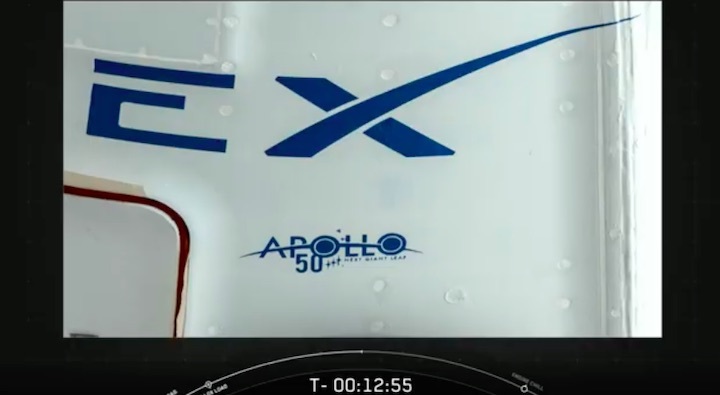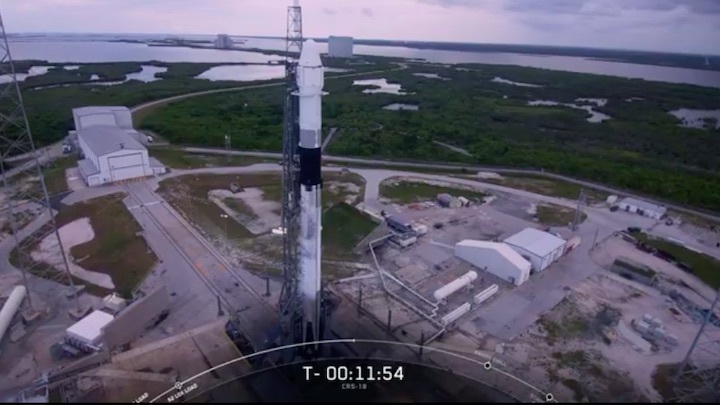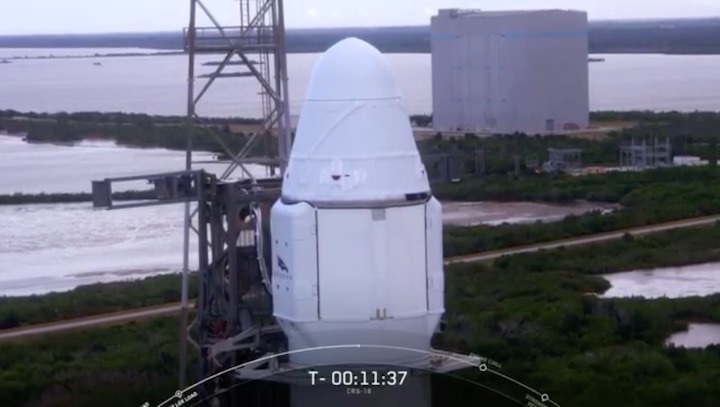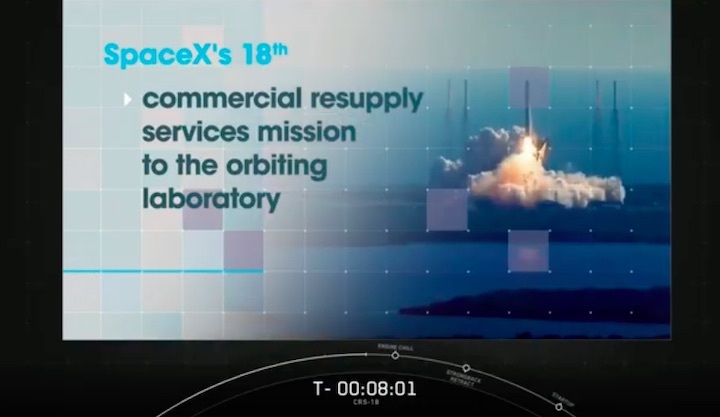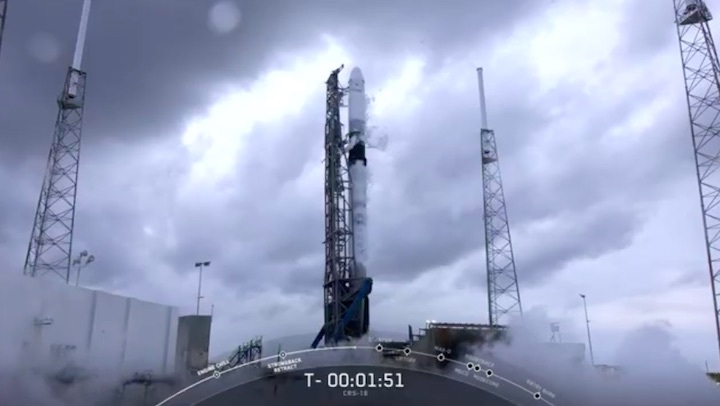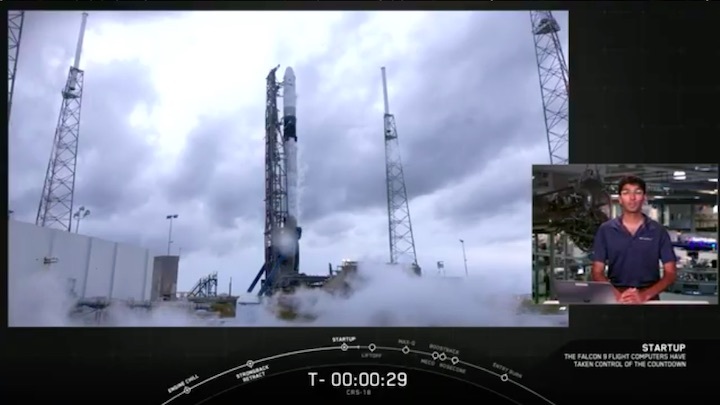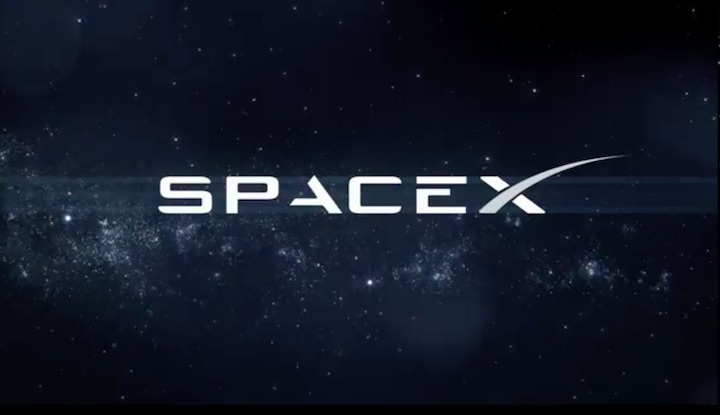 Quelle: SpaceX
+++
CRS-18 MISSION
SpaceX is targeting Thursday, July 25 for launch of its eighteenth Commercial Resupply Services mission (CRS-18) at 6:01 p.m. EDT, or 22:01 UTC, from Space Launch Complex 40 (SLC-40) at Cape Canaveral Air Force Station, Florida. Dragon will separate from Falcon 9's second stage about nine minutes after liftoff and attach to the space station on Saturday, July 27.
The Dragon spacecraft that will support the CRS-18 mission previously supported the CRS-6 mission in April 2015 and the CRS-13 mission in December 2017. Following stage separation, SpaceX will attempt to recover Falcon 9's first stage on Landing Zone 1 (LZ-1) at Cape Canaveral Air Force Station, Florida.
Quelle: SpaceX
+++
LIVE-Frams
...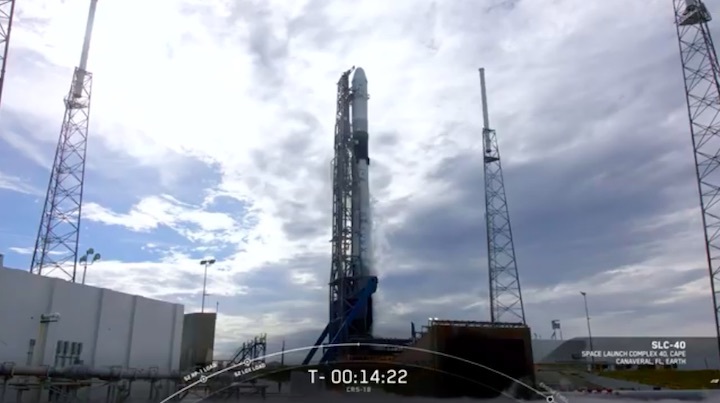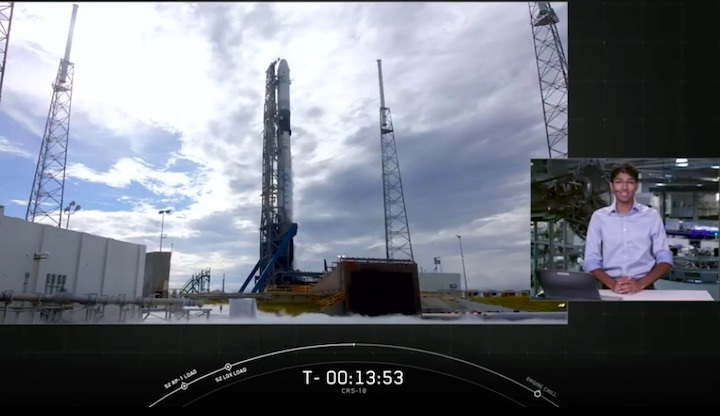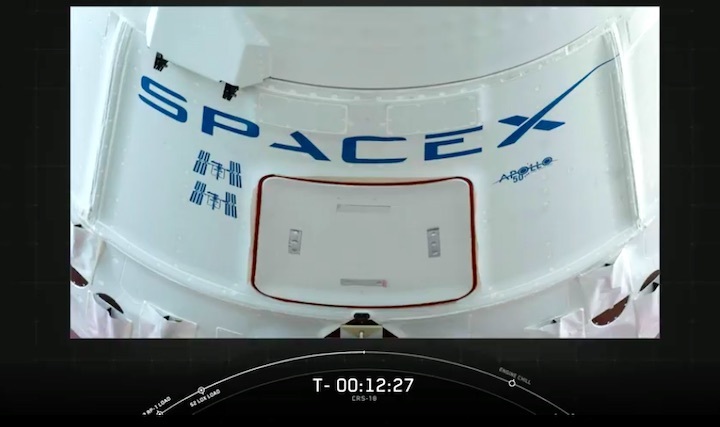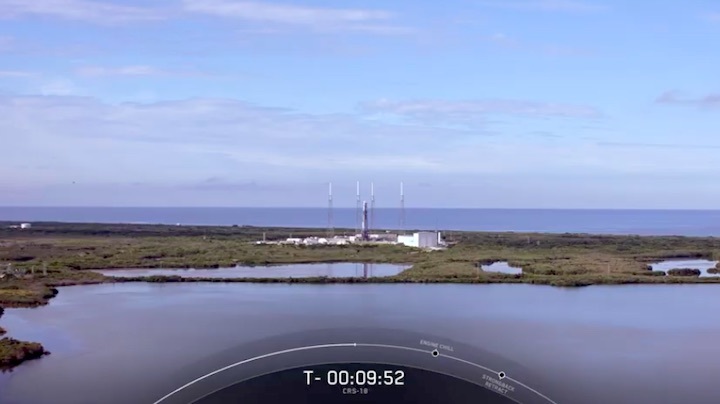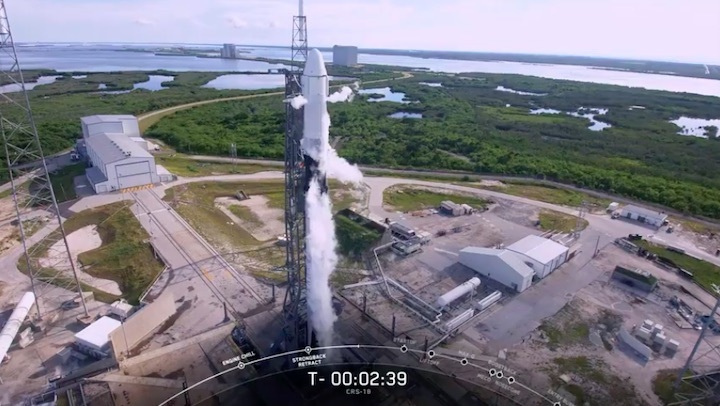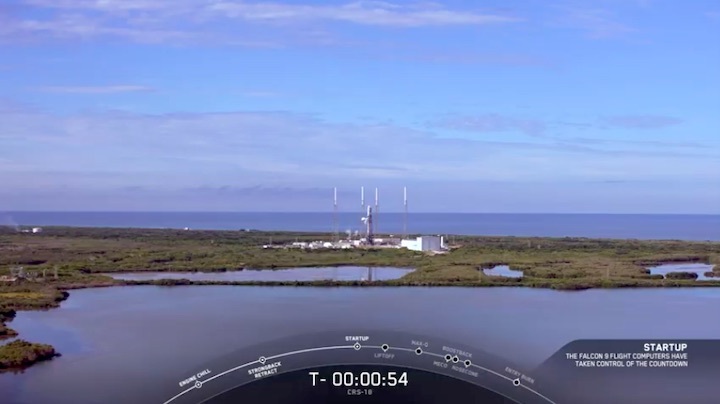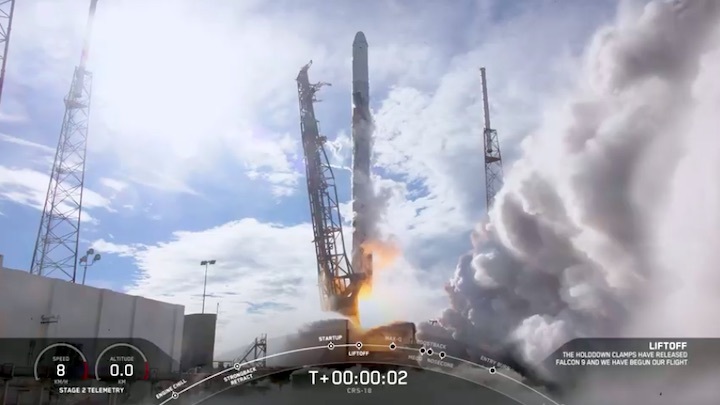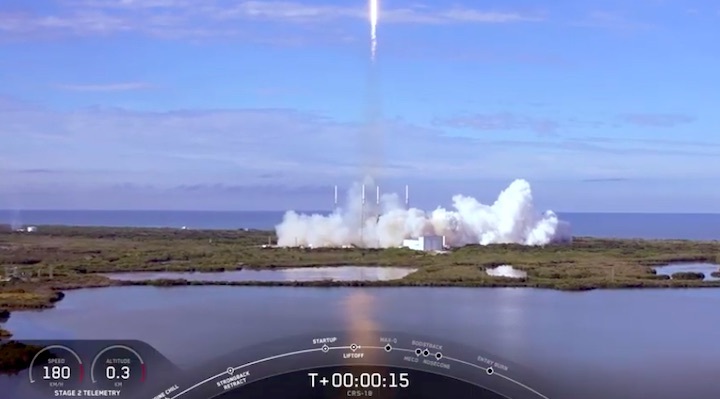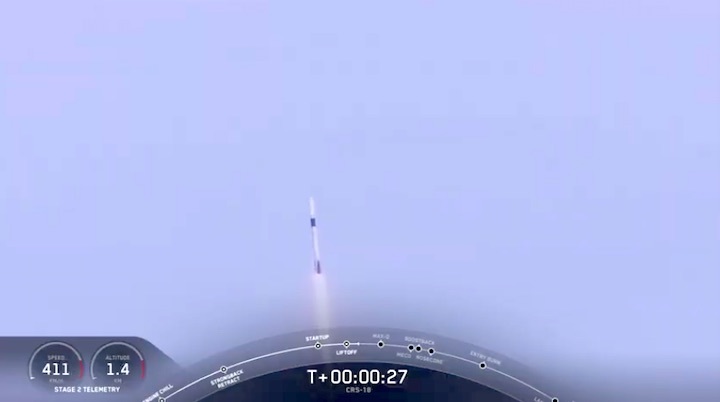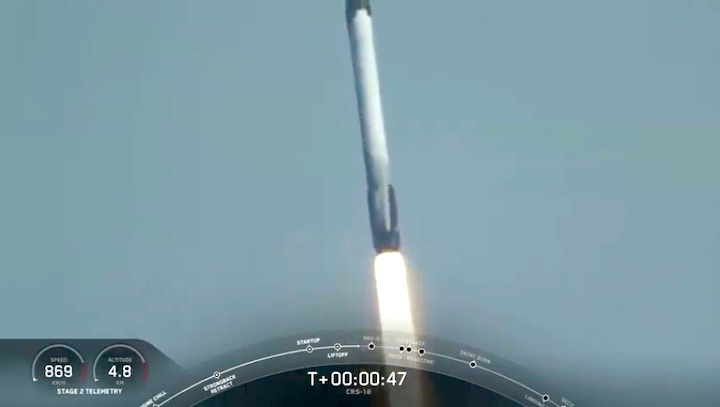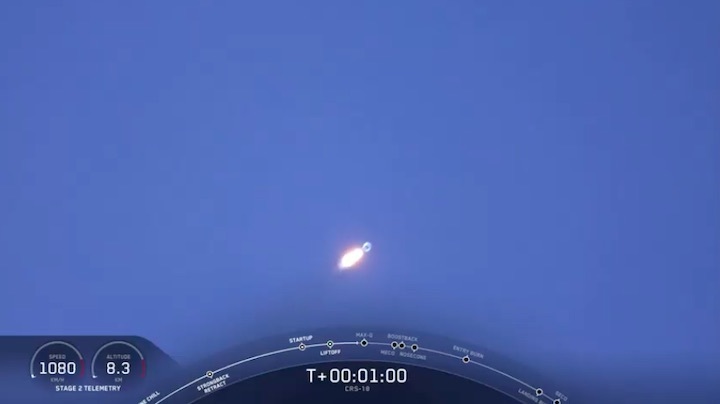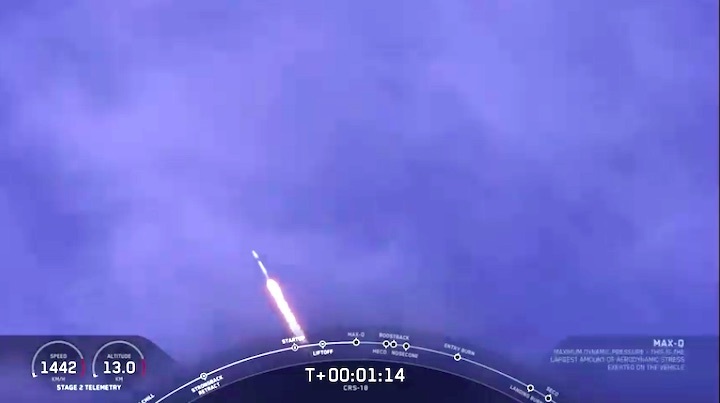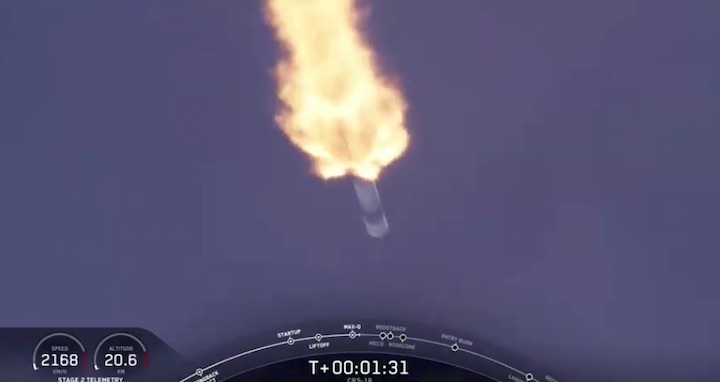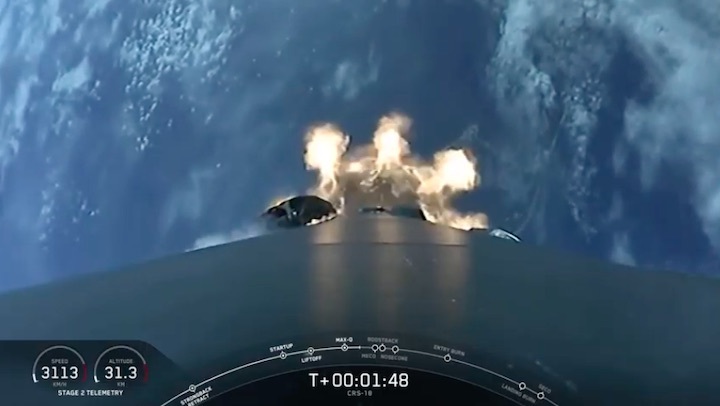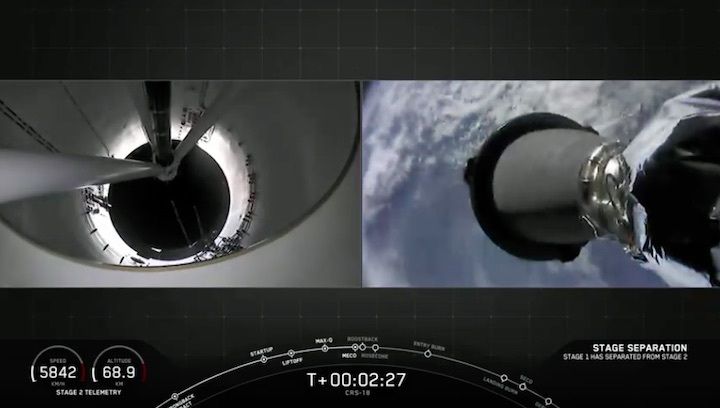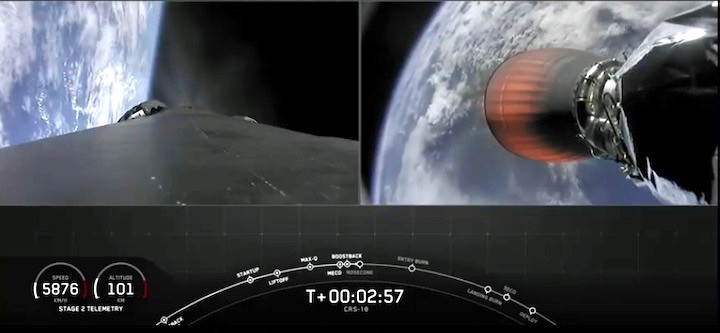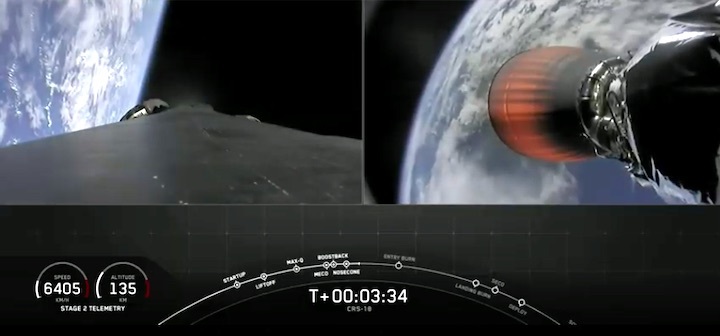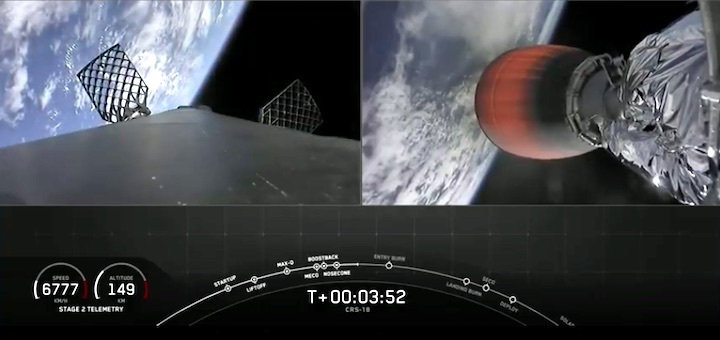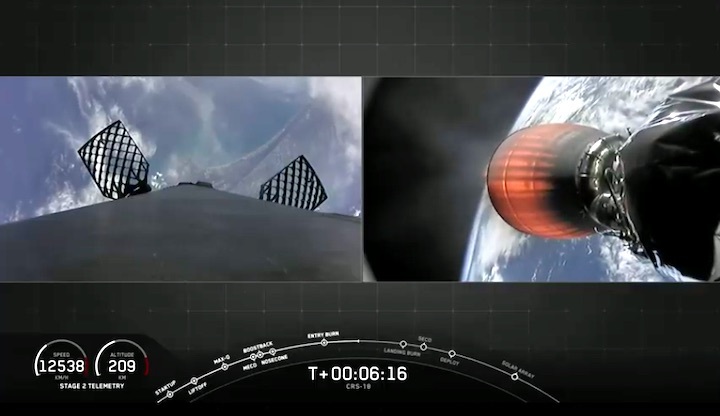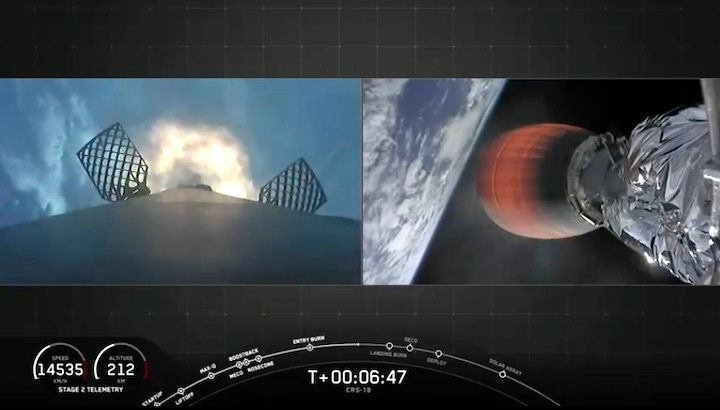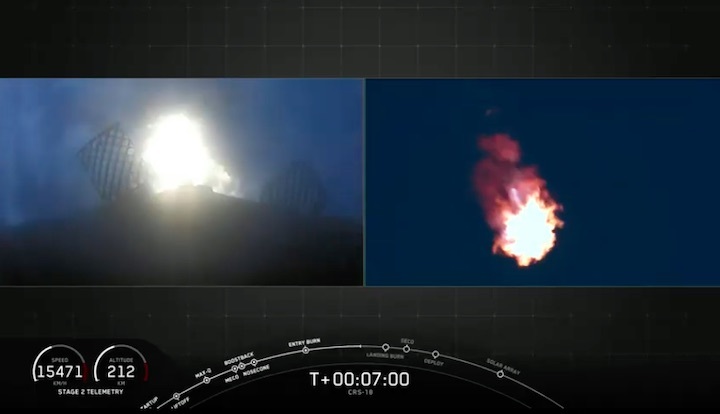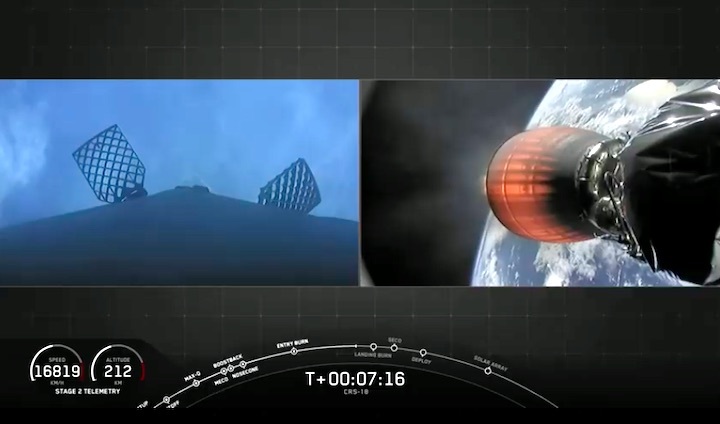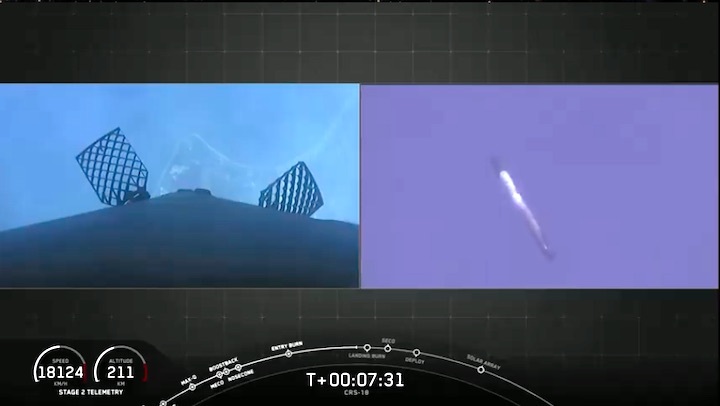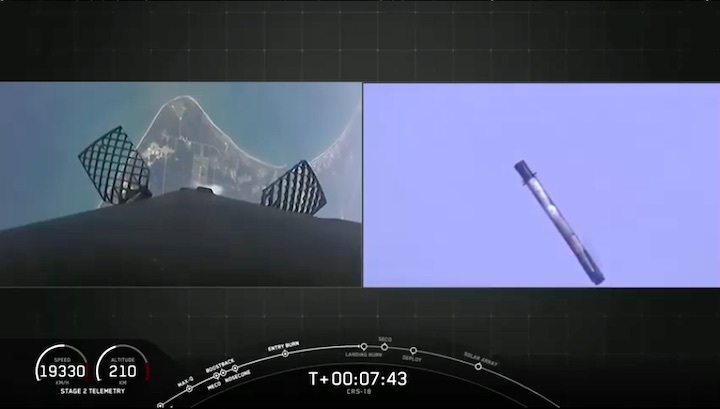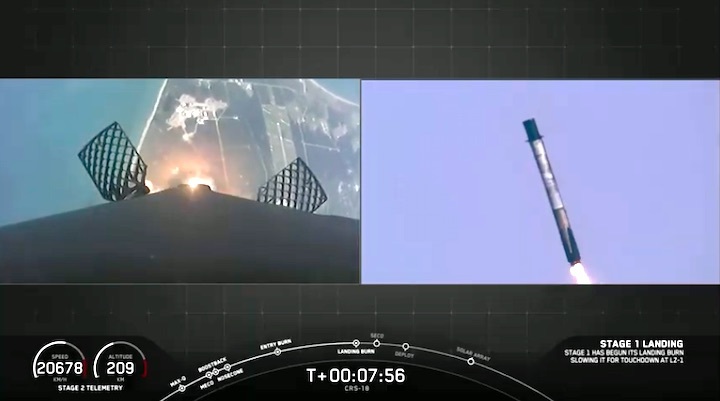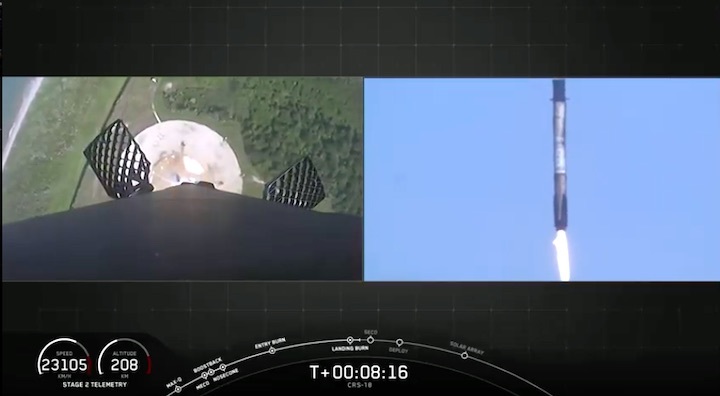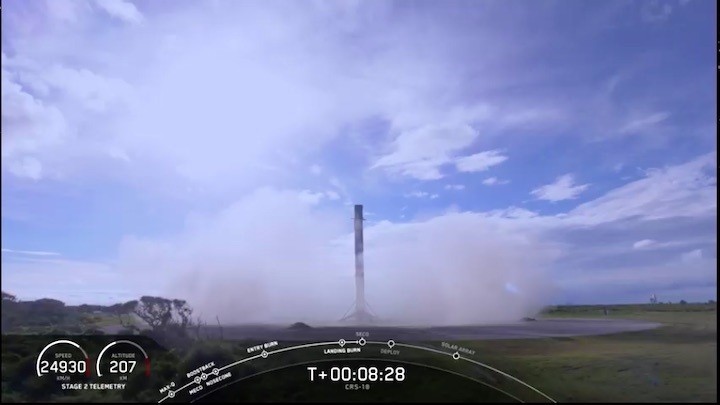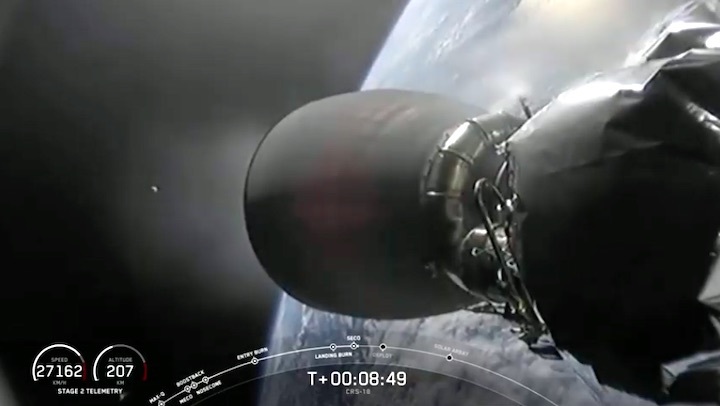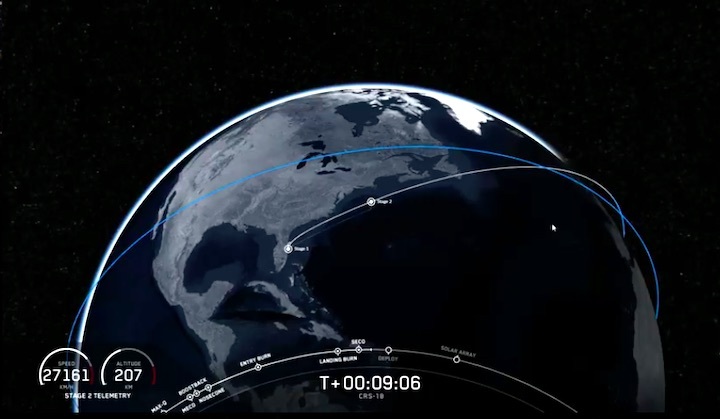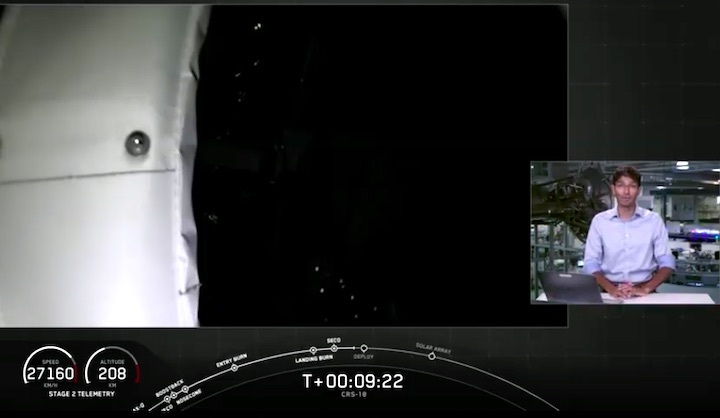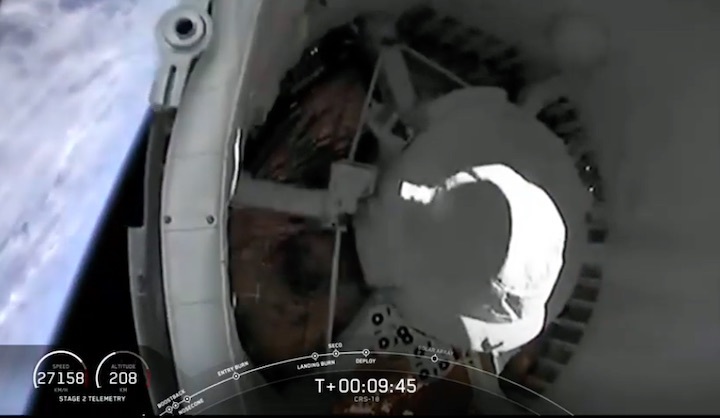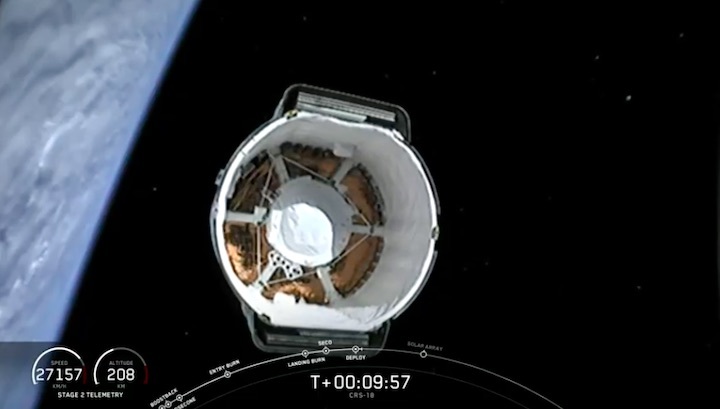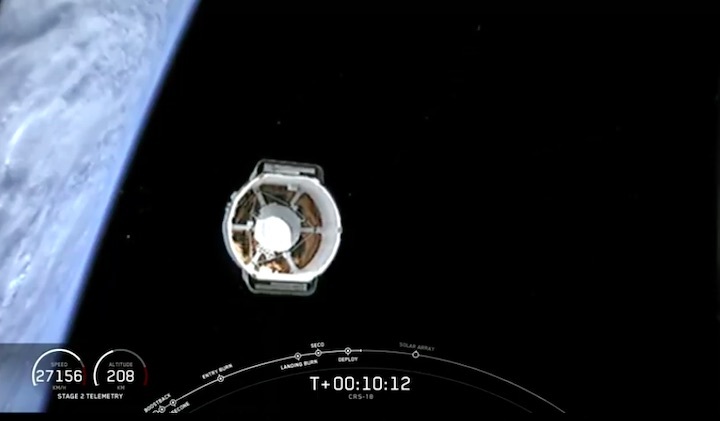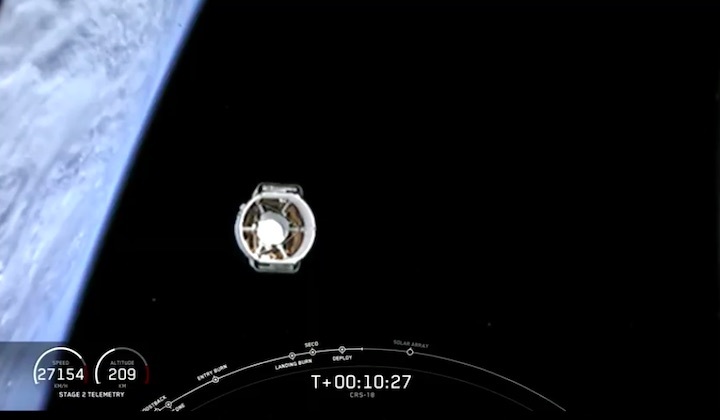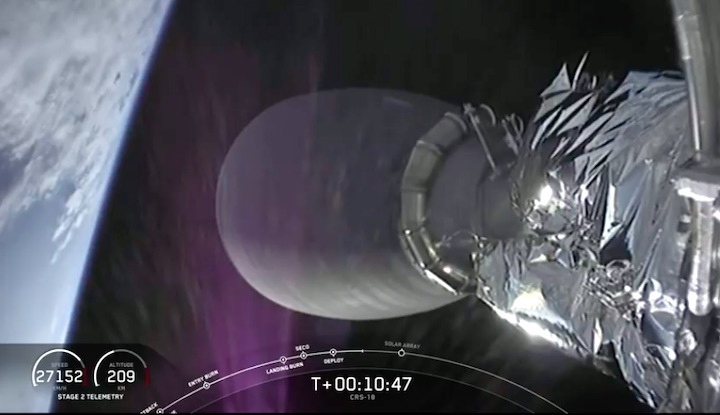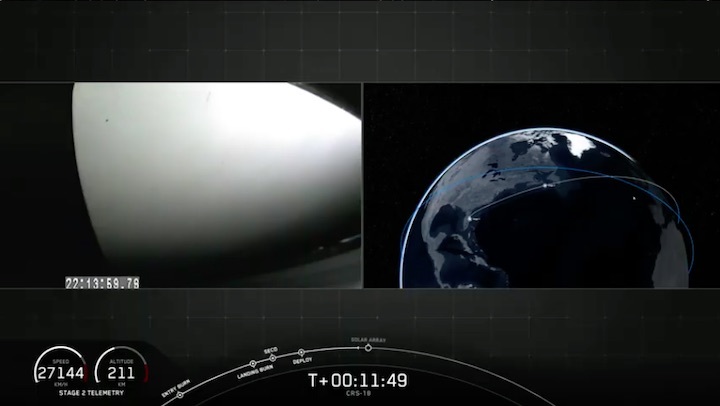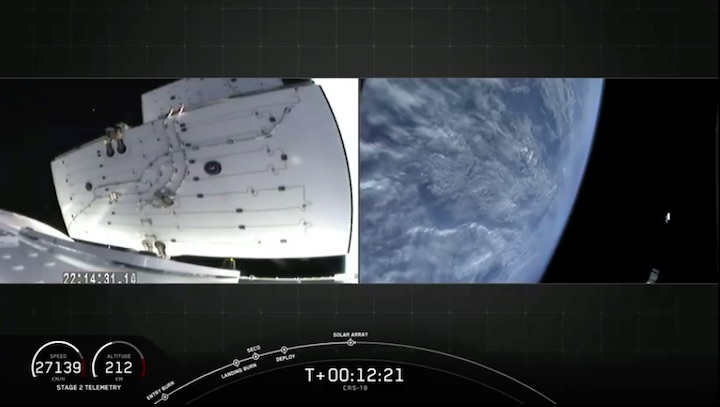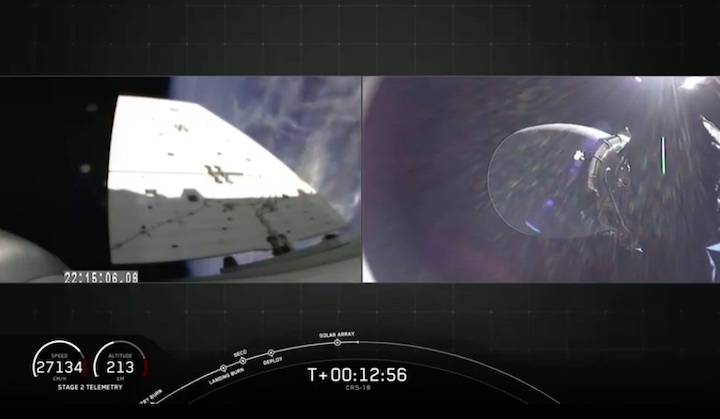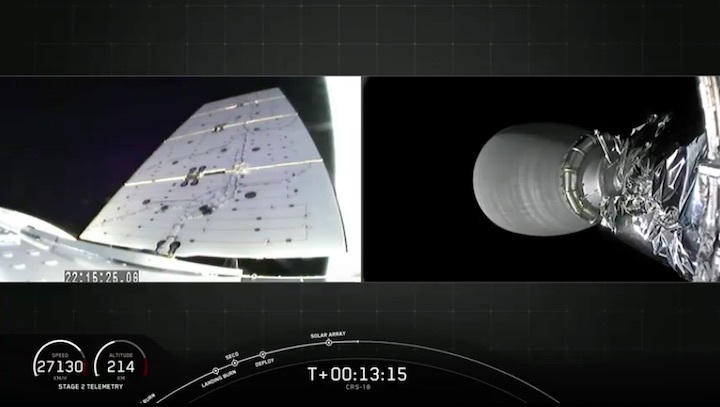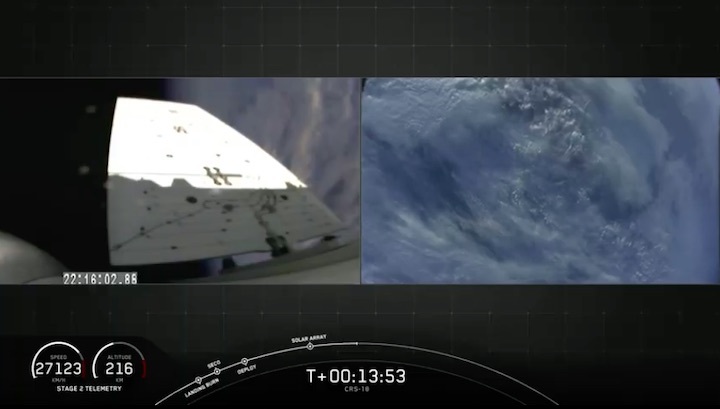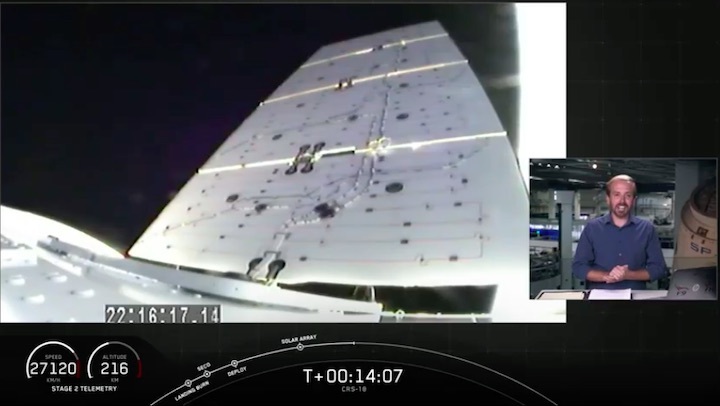 Quelle: SpaceX