24.04.2019
Bennu's south pole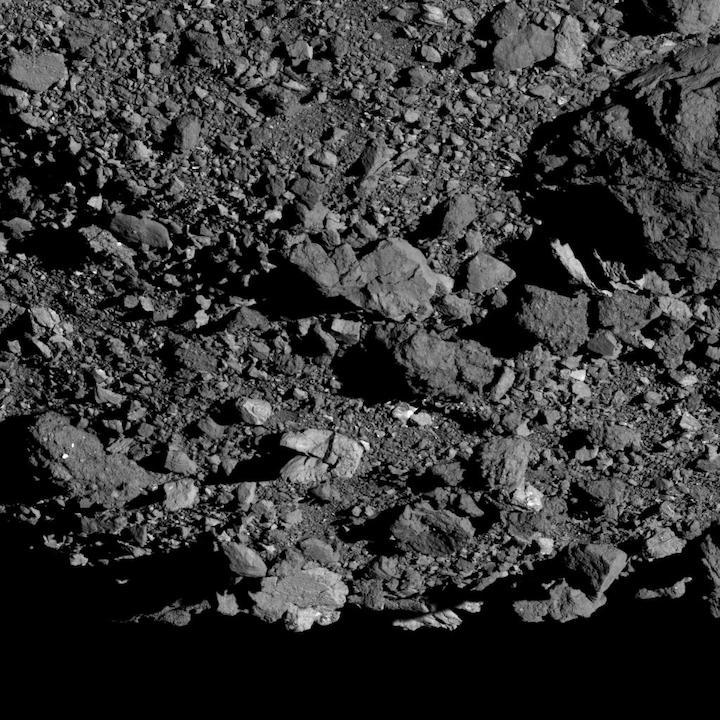 Look at all the different types of rocks in one small area near Bennu's south pole. You've got sharp rocks, fluffy-looking rocks, dark and light rocks, big and small. Over on the lower left, there are even two white rocks sitting on a dark rock. What all is going on here?
This was taken during Flyby 3 of Baseball Diamond phase from a distance of 2.2 miles (3.5 km). The pear-shaped, light-colored boulder in the lower left quadrant of the image is about 8 ft (2.4 m) wide -- the same size as a horse.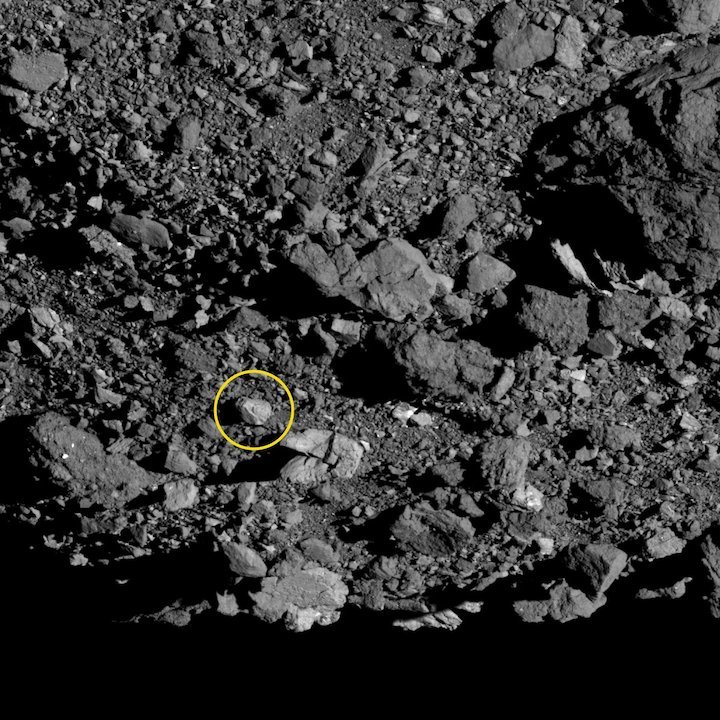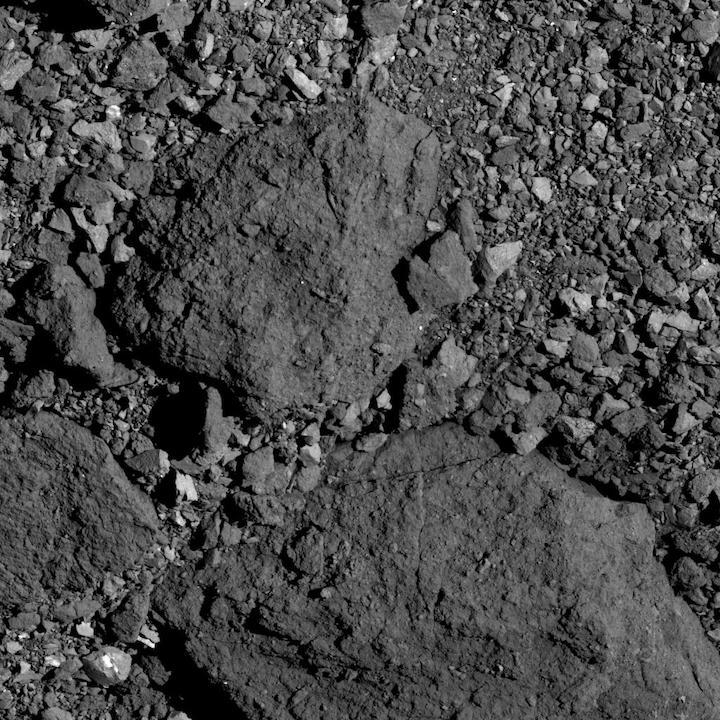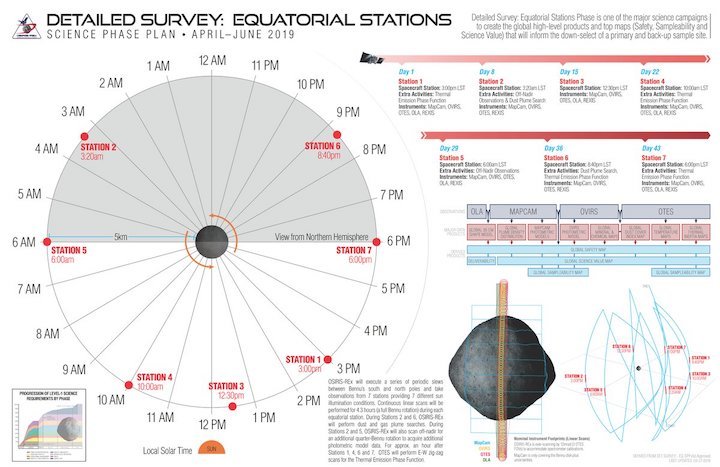 Here's another cool vantage point. I took this image while flying over Bennu's equator, looking down toward Boulder #1 and then off into space. There is so much material on Bennu, and just so much blackness in space.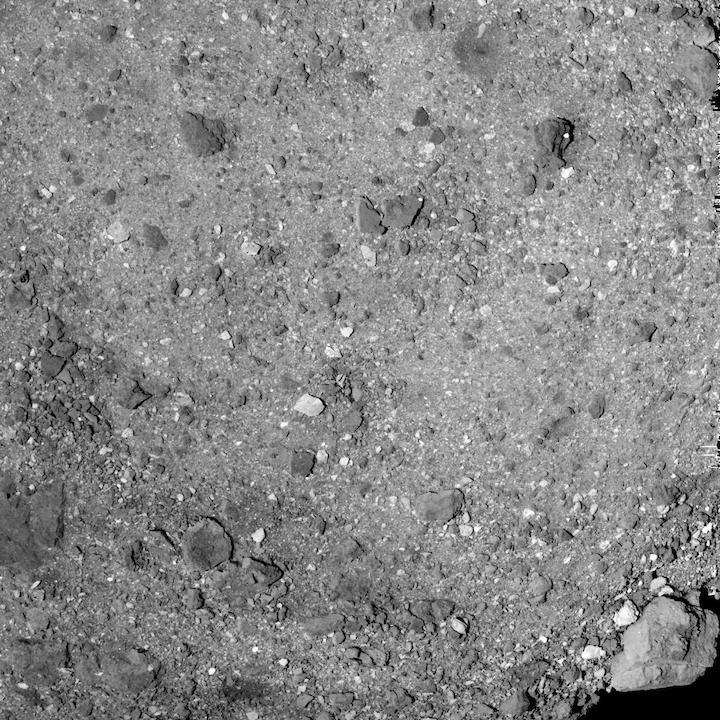 Here's another view of Bennu's largest boulder, which protrudes from the asteroid's southern hemisphere. I took this on Mar. 7 during Flyby 1 of Baseball Diamond phase. To get this angle, I pointed PolyCam down and west while flying over the equator.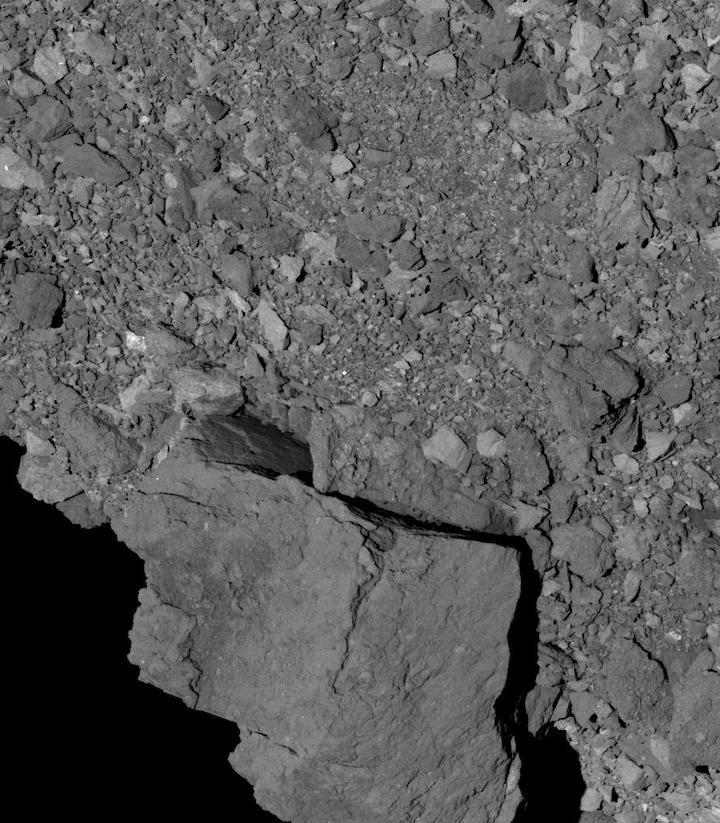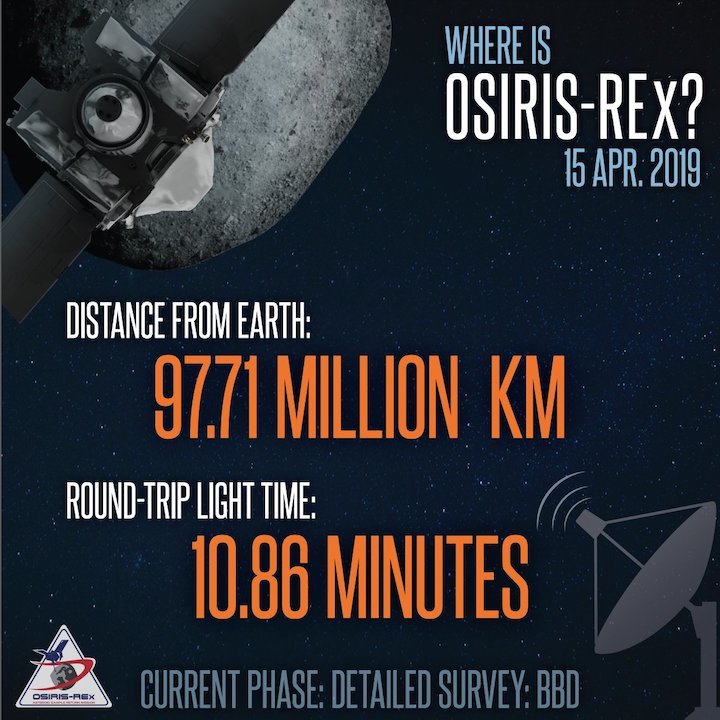 Quelle: NASA
912 Views