12.01.2019
ISRO chief K Sivan said the target for two unmanned missions to space is December 2020 and July 2021, and the target for a manned mission to space is December 2021.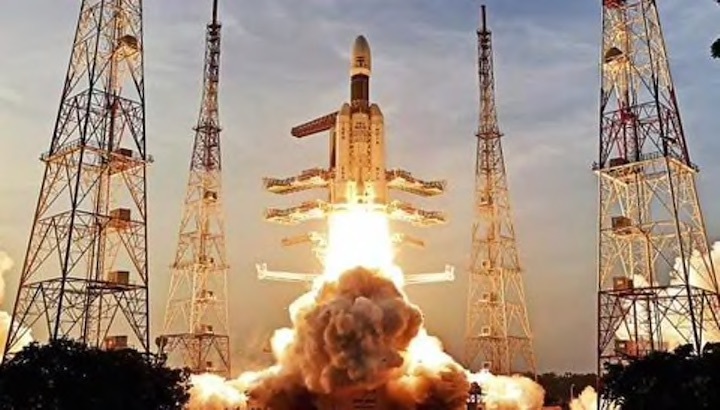 ISRO chief K Sivan said preparations for Gaganyaan Mission are underway and it has been a major turning point for the agency.(PTI/File Photo)
A woman astronaut could be part of India's first manned mission to space, Indian Space Research Organisation (ISRO) said on Friday while advancing the deadline for the mission to December 2021.
ISRO chief K Sivan said the plan is to send two unmanned missions in December 2020 and July 2021 and then follow it up with the manned mission in December 2021."The initial training for Gaganyaan will be done in India and advanced training maybe in Russia. A woman astronaut is likely to be there on the team," he was quoted as saying by news agency ANI.
In his Independence Day speech last year, Prime Minister Narendra Modi had announced that India would send a manned mission to space by 2022 on board Gaganyaan when the country completes 75 years of Independence.
Modi had said that "an Indian son or daughter" will carry the national flag on this trip, Sivan on Friday suggested it could be both.
The Gaganyaan, India's indigenous human spaceflight, will carry a three-member crew for a minimum of seven days in space at a total cost of Rs 10,000 crore.
The ISRO chief said the deadline has been advanced so that even in the event of any set back the PM's target of 2022 can be achieved.
Sivan kept the option open for civilians to be included in the mission and said the criteria for selection will be stringent for the first mission but it might be relaxed for the second and third.
"We are not distinguishing. Indian Air Force (IAF) will be there, civilians can also be there. If they meet the required criteria and standard, they will be selected. The selection committee will take the final call," Sivan said.
India could become the fourth country to send a man to space, after erstwhile USSR, the US, and China. Denmark also has a manned space flight scheduled for 2022.
It will be one of the major missions undertaken in India after the Chandrayaan-1 (October 2008) and Mars Orbiter Mission (MOM), also called Mangalyaan (September 2014). The Union cabinet has already approved the Gaganyaan programme.
Quelle: hindustantimes
----
Update: 13.01.2019
.
Gaganyaan — India's manned mission to space on target: ISRO chairman Sivan
India's manned mission to space – Gaganyaan is on target. The Indian Space Research Organisation (ISRO), country's premier space body, with a budget of ₹10,000 crore has put the required infrastructure in place.
Addressing reporters, Kailasavadivoo Sivan, chairman of ISRO said, "To ensure smooth execution of Gaganyaan programme, today we have put in place a management structure in ISRO. We have also launched the 'Human Space Flight Centre' in our headquarters here in Bengaluru."
"Gaganyaan project which has a budget of around ₹10,000 crore will function as a system under this new centre. We have named Unnikrishnan Nair as the director of this centre. While the project director will be R Huttan, he is also the project director of PSLV," he added.
Sivan said, "ISRO is planning to have the first unmanned (without astronaut) mission of Gaganyaan, in December 2020 and the second unmanned mission in July 2021. Finally, the first Gaganyaan mission with astronauts will be executed in December 2021."
Sivan said that the Gaganyaan mission will be an Indian affair with some help from other countries for training and selection of astronauts. "The launch vehicle and the crew capsule will be India-made. The selection and initial training of the astronauts will carried out under an Indian system."
Priority projects in 2019
Priority projects for ISRO in 2019 are — To execute 32 launches, which is double that in 2018. Theseinclude 14 launch vehicle missions and 18 spacecraft missions. In the launch vehicle mission, there will be eight PSLV, two GSLV Mk3 and two SSLV.
Chandrayaan-2, the lunar mission, launch is planned for April-end and the mission cost is ₹800 crore. "It is an advanced version of the Chandrayaan-1 mission planned 10 years ago. The aim of this is to conduct experiments on the moon and relay crucial information back to earth by placing a rover on the south pole of the moon," he said.
For ISRO, the Central government in 2018 had approved ₹30,000 crore. Sivan said " ₹10,600 crore was for the 13 PSLV and 10 GSLV Mk III launches, ₹10,000 crore for the Gaganyaan Manned Space Mission and nearly ₹10,000 crore for new satellite vehicles.These funds will be spent within the next two years as these are ongoing projects to create about 20,000 jobs in the industry. Of these ₹30,000 crore, companies and industries outside of ISRO are to benefit 80 per cent of the spend.," he added.
ISRO has tied up with the Hindustan Aeronautics Ltd (HAL) and L&T consortium to manufacture the PSLV launch vehicles.
Sivan said, "The Small Satellite Launch Vehicle (SSLV) will have maiden flight in July 2019. This vehicle is the smallest in the ISRO launch family.It will have 10-tonne mass and takes just 72 hours to be integrated and not 70 days needed now. Only six people are required to operateit. The cost of the SSLV is just ₹30 crore and payload will be around 500 kgs."
Quelle: BL
2440 Views