5.12.2017
The image shows part of the Mars disc with a spatial resolution of 2.2 km. The major volcanic summits in the Tharsis region like Olympus mons, Arsia mons, Pavonis mons & Ascraeus mons are clearly visible in the image.
Mars is in 85 degree solar longitude (Ls) and as expected during this season , the cloud formation (arrow) is seen around Ascraeus mons.
This MCC image was taken on Nov 9, 2017 from an altitude of 42,433 km and it has been color corrected.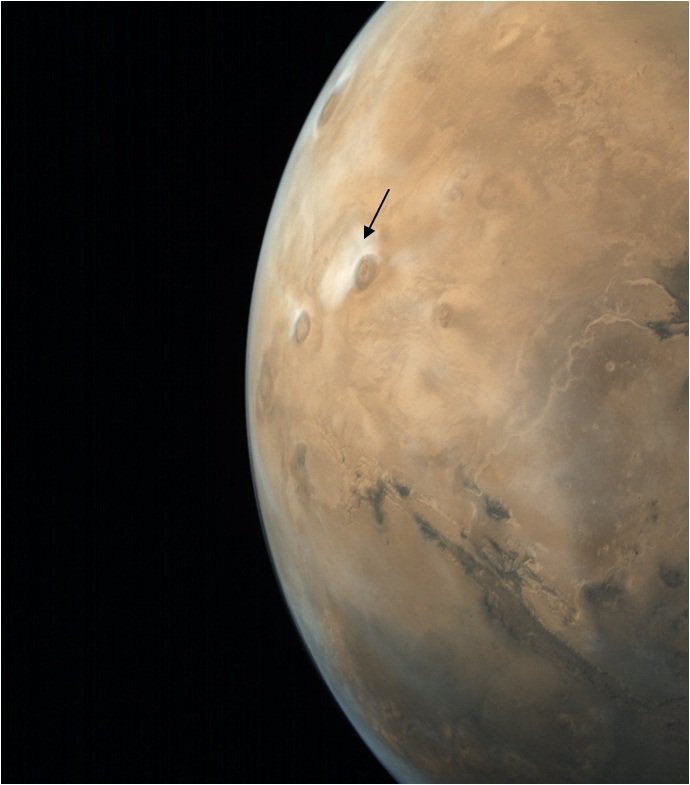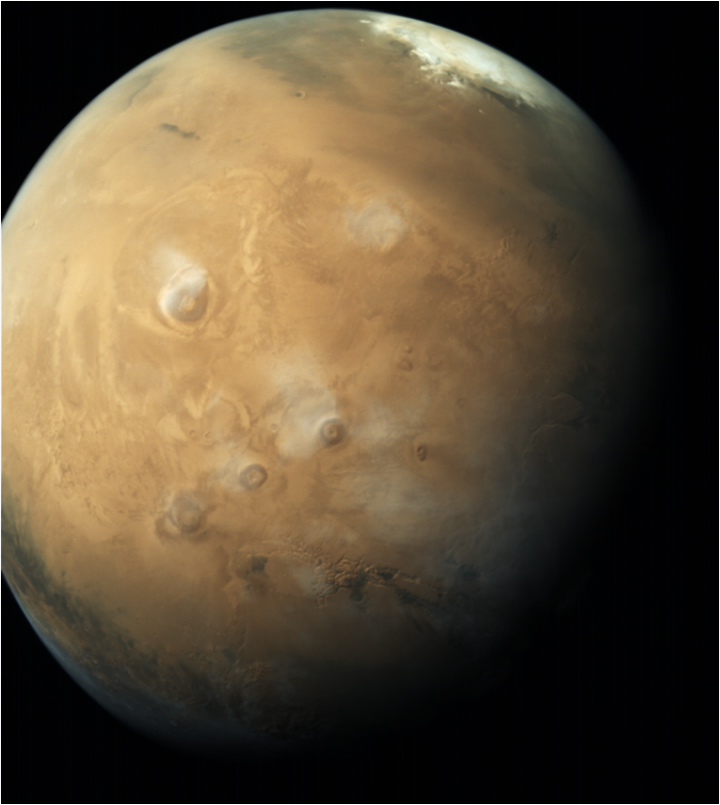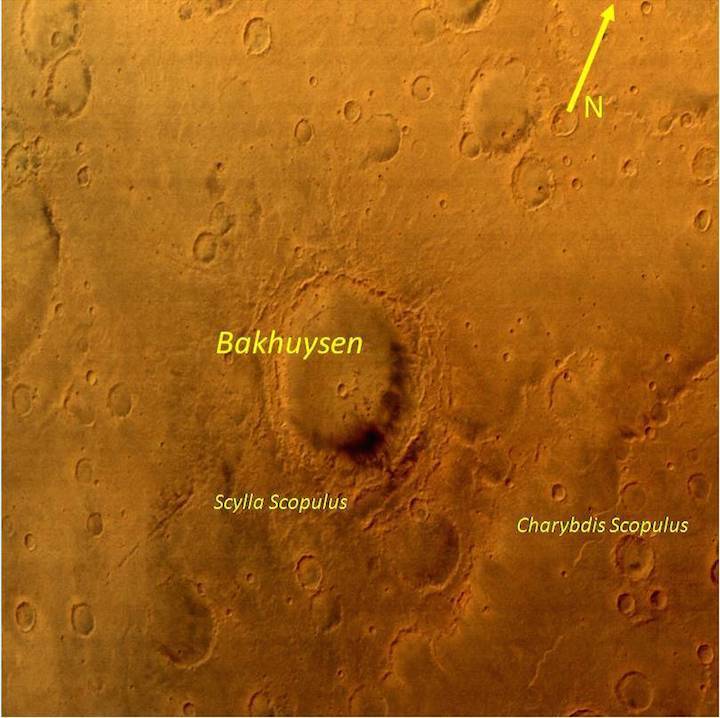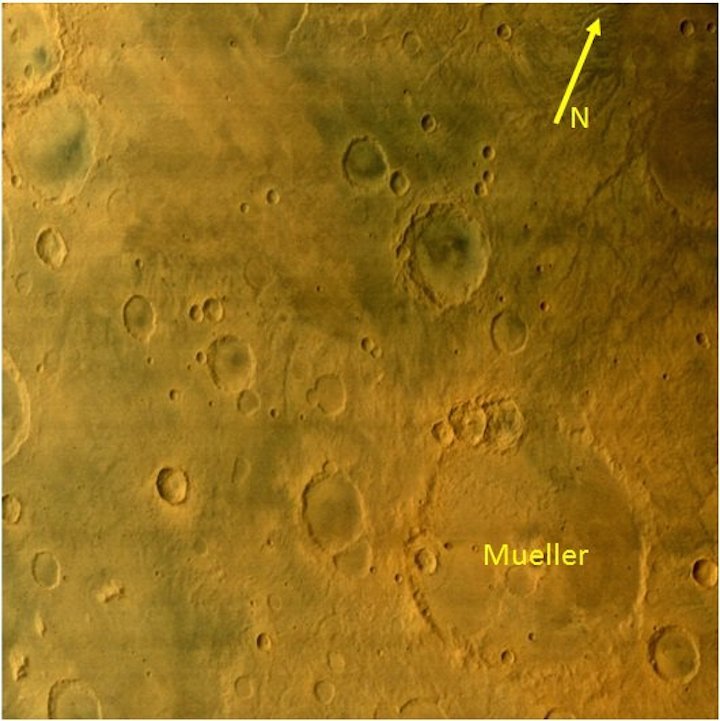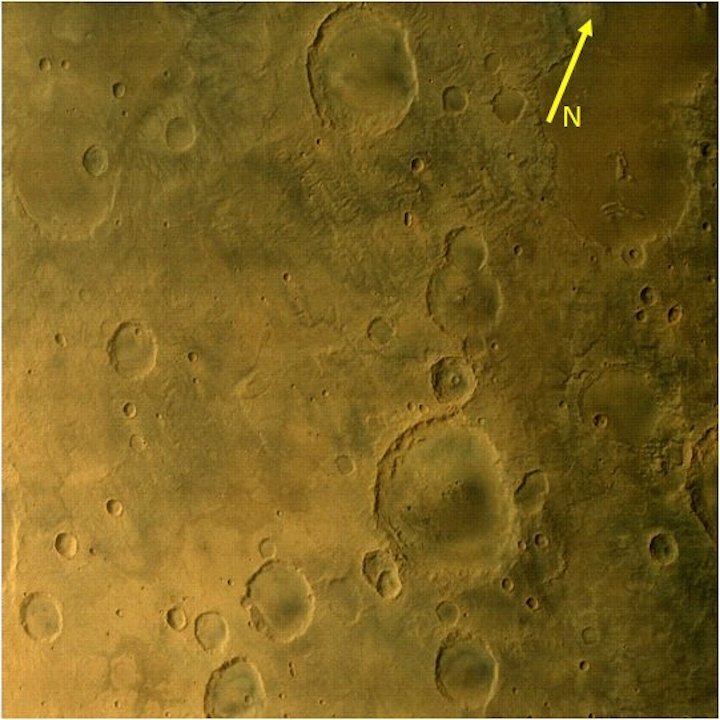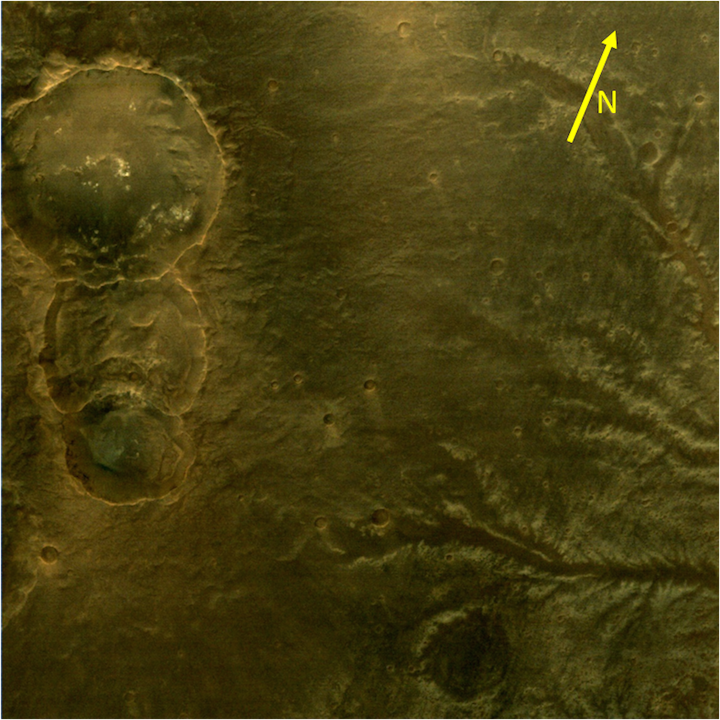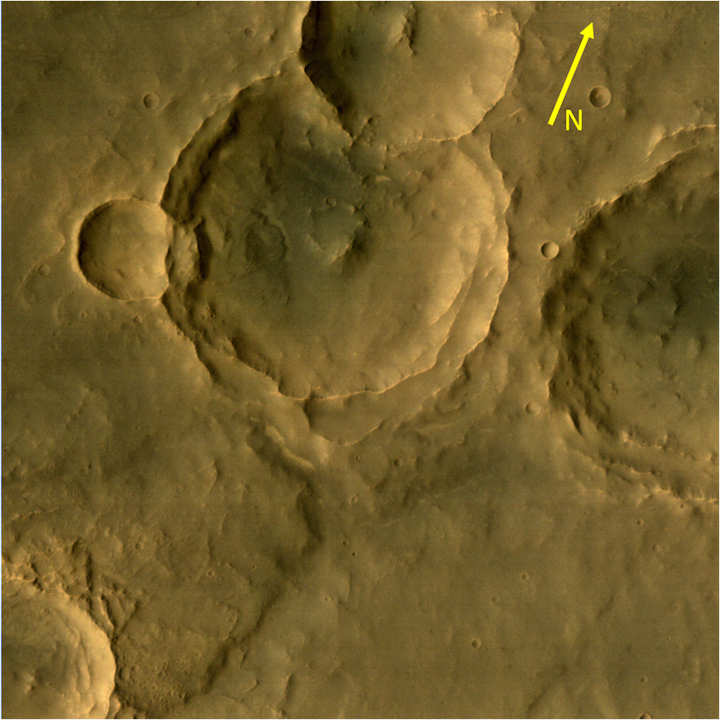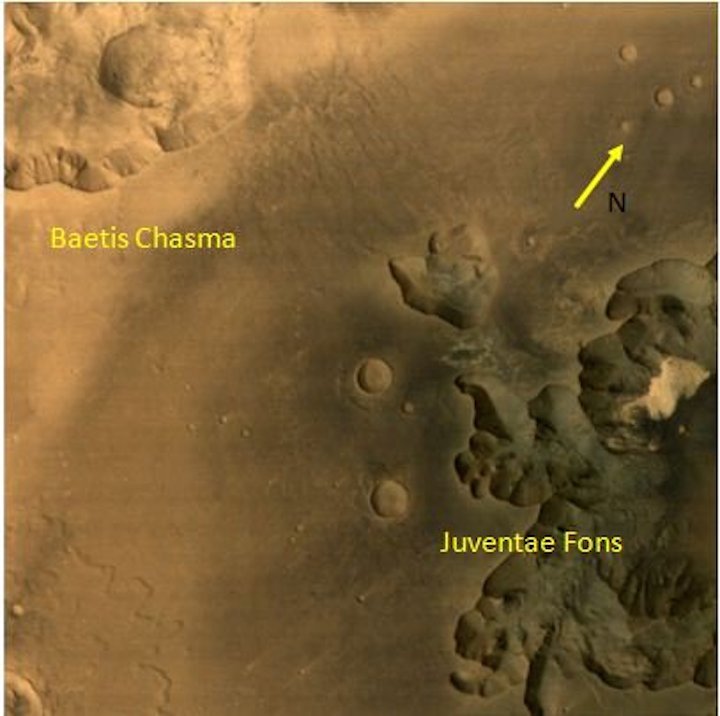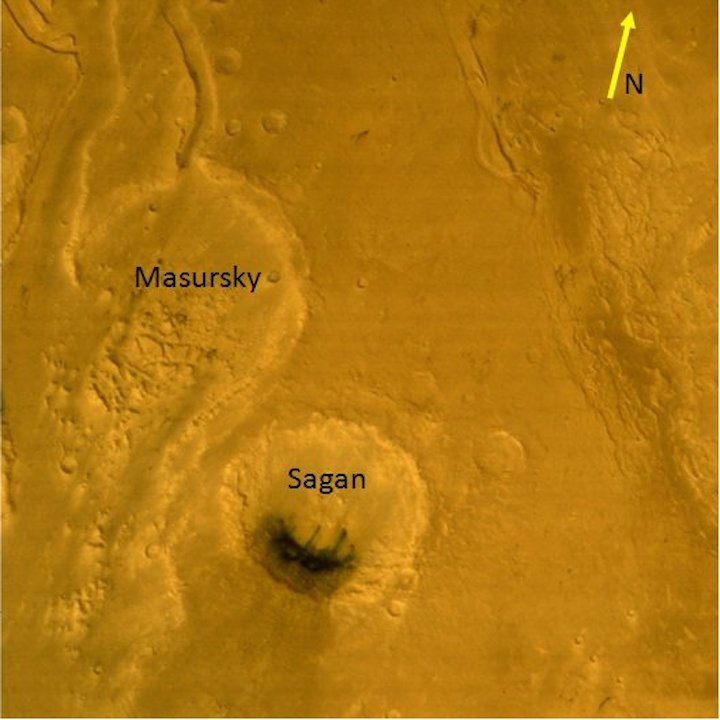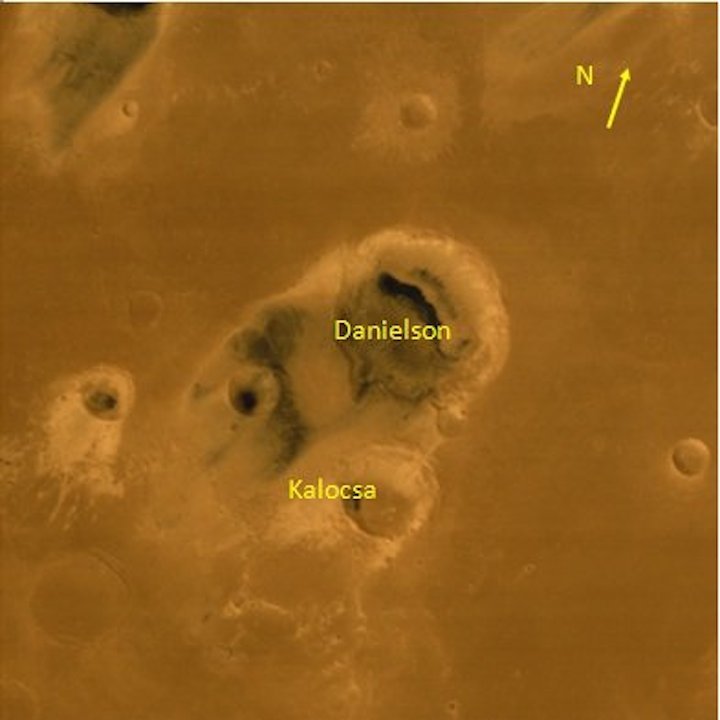 Quelle: ISRO
1699 Views