15.11.2017
'Harlech we have a problem...' blow for Wales spaceport plans
But chief executive of Aerospace Wales Forum says ambitious satellite and space tourism hub in Gwynedd could still go ahead
Hopes that a North Wales site could be developed into the UK's first spaceport took a blow today following the release of an influential report.
The UK Space Agency study identified Shetland as the "ideal location" for satellite launches in Britain, potentially offering a huge injection of investment onto the island.
However Aerospace Wales, which produced a joint Space Strategy with the Welsh Government in 2015, said the report was not make or break and that the Llanbedr entry was pressing ahead.
It was estimated that, if successful, the spaceport, which is close to Shell Island , would generate £4.2m of income and create around 170 jobs.
But John Whalley, of Aerospace Wales, said that it was far from over and that the Welsh plans could still become a reality - with a number of UK and international parties expressing an interest.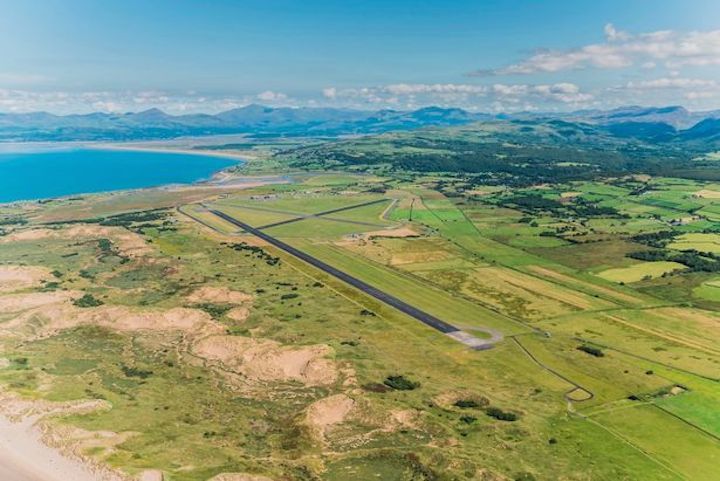 The chief executive, said that little in the Sceptre report, which was part-funded by Highlands and Islands Enterprise, came as a surprise.
Singling out Saxa Vord on the north of the island it states: "The site offering the maximum payload mass to orbit is Saxavord in the Shetlands [sic], from where direct launch is possible to both SSO [Sun-Synchronous] and Polar orbits."
Regulations dictate that spacecraft do not fly over "populated areas" and the north of Unst would give satellite launchers a clear, unobstructed route into orbit.
Other locations, the report says, would require "dog-leg turns" restricting payload size or carrying capacity of a rocket.
Unst-based Shetland Space Centre said it has already had expressions of interest from commercial firms and the military and looks set to prove "major new sector" for the local economy.
But Mr Whalley said: "The physics was known when we bid, so it is not telling us anything we did not know. We are in an ongoing discussions with the UK Space Agency.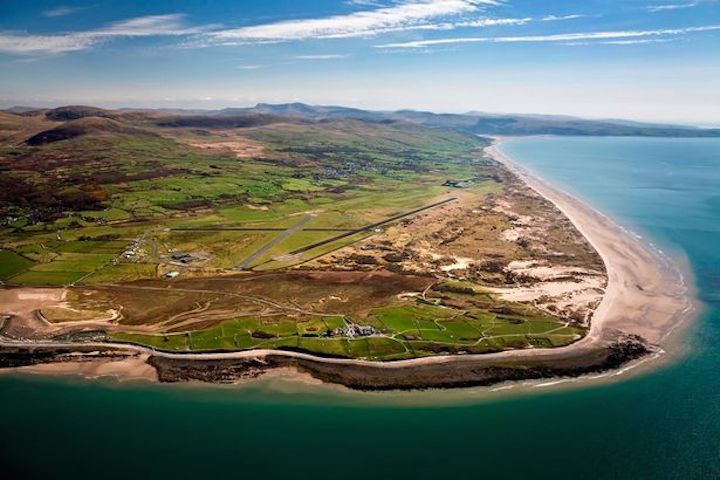 "A draft spaceport bill is still going through Parliament and that will decide if there will be an operator or operators, meanwhile the Welsh government is looking at how they can support an operation in Wales."
He said Team Wales - Snowdonia Aerospace Centre and Qinetiq which placed several bids for Llanbedr with different partners - still had a number of interested commercial parties in the UK and internationally interested in using Llanbedr both as a potential satellite launch pad and hub for space tourism.
He added: "There is no reason the whole things can not be done of a commercial basis. Llanbedr is a remote airfield which is essential for this project but our big USP is that it has a segregated airspace.
"Whatever the outcome of the UKSA competition the Llanbedr team are pressing ahead."
Mr Whalley added that although the plans faced some objections it offered a potential for a great deal of local employment: "Snowdonia is not just a pleasure park for people from Cheshire there is a need to provide jobs for local people."
Frank Strang, director of the Shetland Space Centre said: "From the report and our discussions with experts in the field, it is clear that the former Ministry of Defence aerial farm north of Saxa Vord hill, or the old MoD site at Lamba Ness, would be ideal for satellite launches."
UKSA are doing a "Launch UK" roadshow over the next few weeks with a session scheduled in Cardiff on December 5. This will provide an update on their current thinking on the development of an independent UK satellite launch capability and encouragement to a wide range of companies to get involved in the industry
Quelle: Daily Post
+++
Space launch plans tour the UK
The UK Space Agency is touring the country with industry workshops and public open evenings on LaunchUK – the campaign to enable small satellite rocket launches and sub-orbital flights from UK spaceports.
The Government wants to make the UK a world-leading destination for companies offering launch services. New legislation to regulate launch is currently before Parliament and in early 2018 the UK Space Agency will announce the outcome of its call for grant proposals to achieve low cost access to space. In total 26 proposals were submitted to the call, and the UK Space Agency is currently considering grant applications to support the first launches from UK soil.
These initial missions from the UK will pave the way for a commercial launch market, where multiple small satellite launch vehicles and sub-orbital spaceplanes could pursue rising global demand from a number of UK spaceports.
Launch companies that choose to base themselves in the UK will benefit from access to the UK's world class space and aerospace manufacturers on their doorstep. The LaunchUK roadshows aim to raise awareness of this opportunity and the wider benefits of having launch capability in the UK – to companies in the supply chain, for example.
Science Minister Jo Johnson, speaking at the first Launch UK event in Belfast on 9 November, said:
"This is genuinely one of the most exciting industrial opportunities the country has.
"We need to get behind it as government and we are. We're pulling together a really exciting programme for industry that we want you to be aware of to take full advantage of it.
"One of the things we're doing is to put in place a new regulatory framework that will make it possible for us to compete in new segments of the space value chain.
"We see this as an opportunity that is going to be good for businesses in this sector throughout the UK, in every part of the country."
LaunchUK will spread new opportunity throughout the space and aerospace sectors. The UK Space Agency and its partners want to explore how the market could develop, what opportunities it offers for new supply chains, and how the benefits can be delivered across the UK.
The following roadshows are coming up:
Nottingham, 15 November 2017
Harwell, 24 November 2017
Durham, 29 November 2017
Cardiff, 5 December 2017
Glasgow, 15 December 2017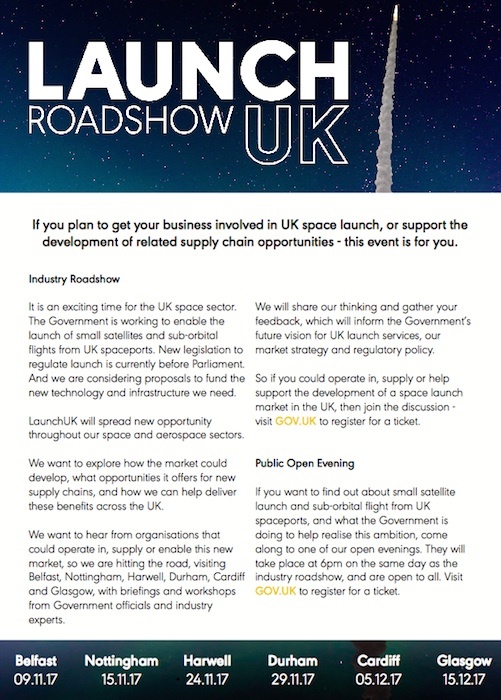 There will also be a chance for the public to find out more about plans for small satellite launch and sub-orbital flight from UK spaceports, with each roadshow having an open evening with experts from the UK Space Agency and Civil Aviation Authority on hand to answer questions.
Quelle: GOV.UK
2136 Views