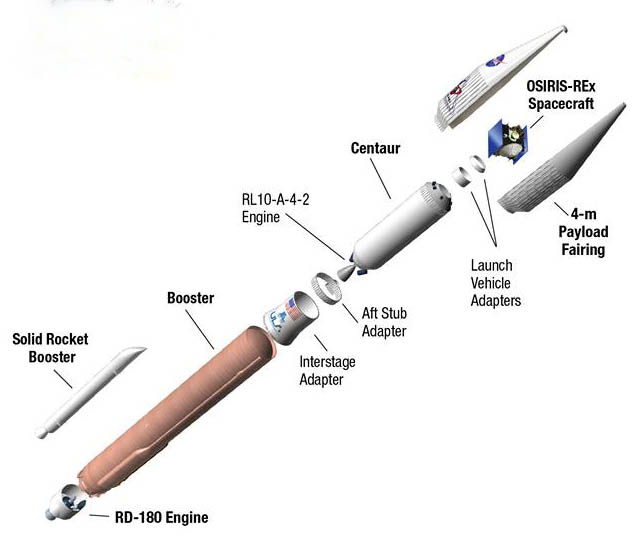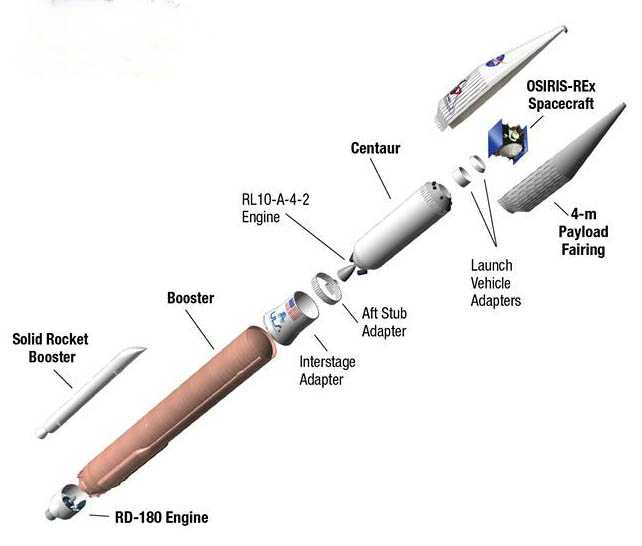 CAPE CANAVERAL — Mission leaders Tuesday gave approval for rollout of the United Launch Alliance Atlas 5 rocket to its pad on Wednesday morning, leading to liftoff Thursday evening of a NASA probe to rendezvous with an asteroid and bring a sample back to Earth.
The Launch Readiness Review for the OSIRIS-REx mission handed formal consensus to proceed with the remaining flight preparations based on the progress of work schedules and the lack of any technical issues.
"Just this morning, we conducted the Launch Readiness Review for the OSIRIS-REx mission. Senior managers from NASA-KSC, Goddard Space Flight Center and Headquarters, as well as ULA and the Air Force, assessed the readiness of the rocket, the spacecraft and Range assets to proceed with launch on Thursday evening," said Tim Dunn, the NASA launch director.
"In summary, the Atlas 5 rocket (is) ready…and the team is prepared to launch this fantastic asteroid sample return mission, OSIRIS-REx."
NASA completed an engineering review of hardware similarities between the SpaceX Falcon 9 rocket that suffered a launch pad explosion last week and the ULA Atlas 5 carrying OSIRIS-REx.
"Our team, led by our chief engineer for (NASA's Launch Services Program), led a cross-over assessment of launch vehicle hardware from what we were able to observe and know from data from the event on Thursday with Falcon 9 and compared that against the systems of Atlas 5," Dunn said.
"That assessment did complete over the weekend and our chief engineer was able to report in that the review was complete and that there is no elevated risk to OSIRIS-REx launching on Atlas 5."
At 9 a.m. EDT on Wednesday, the Atlas 5 rocket aboard its mobile launch platform will be rolled from the assembly building to the pad at Cape Canaveral's Complex 41. The move, which covers 1,800 feet of rail track, should take about 40 minutes to complete.
The seven-hour countdown starts at midday on Thursday. Fueling begins just before 5 p.m. EDT (2100 GMT).
The launch is timed for 7:05 p.m. EDT (2305 GMT) at the opening of a two-hour window that runs to 9:00 p.m. EDT (0100 GMT). Liftoff opportunities will be available every five minutes — 24 shots in all — if there is a delay in the countdown.
The launch will be the 65th for the Atlas 5. The rocket has performed a dozen missions for NASA to date.
"We have successfully launched 12 missions on this rocket. Missions to Pluto, Jupiter, the Moon, the Sun, the radiation belts (and) three spacecraft to Mars," Dunn said.
Weather forecasters are cautiously optimistic, predicting an 80 percent chance of acceptable conditions. Cumulus clouds coming ashore from the ocean is the chief concern.
In the latest launch outlook, issued this morning, meteorologists removed their earlier concern for anvil clouds from inland summertime thunderstorms drifting back to the coast at liftoff time.
"The seabreeze will develop late morning and migrate inland early afternoon with isolated showers and thunderstorms along the boundary. Afternoon and evening thunderstorms continue to favor the interior with a coastal shower threat during the evening and overnight hours," Air Force forecasts said.
Clouds will be scattered, winds will be easterly at 10 to 15 knots and the temperature at 83 degrees F.
An hour into launch, OSIRIS-REx will be deployed from the Centaur upper stage on its interplanetary trajectory. Deployment of twin solar arrays and establishing contact with controllers will follow over the next few minutes, with a spacecraft state of health check expected via the Canberra tracking station in Australia about 17 minutes into the solo flight.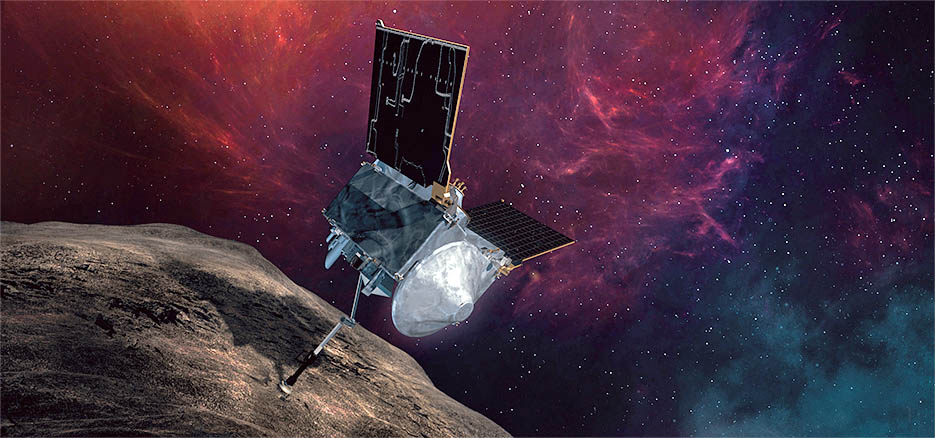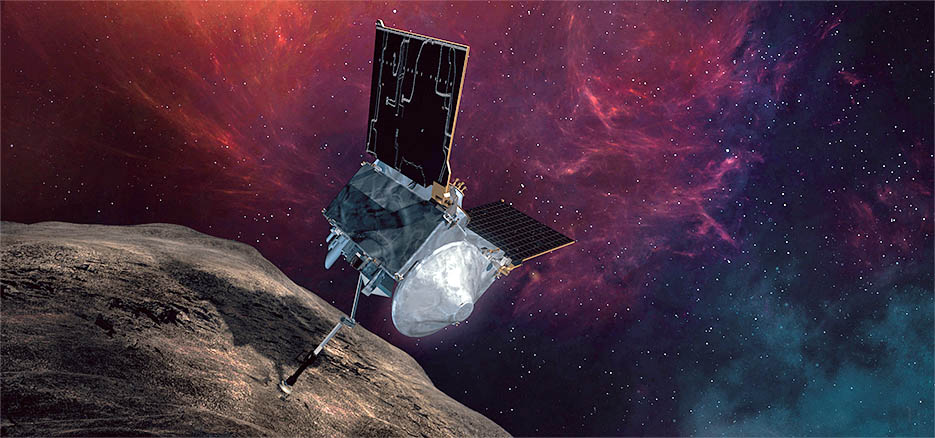 The craft will approach Asteroid Bennu in August 2018 and by October begin more than a year of interrogation with high-resolution cameras, a laser altimeter and spectrometers for mineral and elemental composition maps. In July 2020, the specimen will be collected using a pogo-like robot arm and then placed into a return capsule.
"To understand what things were like on the early Earth and in the early solar system, we have to go to objects that still exist in a primordial pristine state that haven't been perturbed by geology," said Jason Dworkin, the mission's project scientist from NASA's Goddard Space Flight Center.
"Meteorites deliver that information to the Earth from asteroids, but they invariably land on the ground and become instantly contaminated with terrestrial biology, and atmospheric entry to the Earth."
OSIRIS-REx leaves Bennu in March 2021 on a trajectory to intercept Earth two years later, dropping the sample canister in Utah on Sept. 24, 2023.
"The most exciting thing about any planetary exploration mission is that you are going to a new world with Bennu," said Dante Lauretta, OSIRIS-REx principal investigator with the University of Arizona.
"And sample return is what this mission is all about, we're getting material here in our laboratories so we can do the detailed investigations to address some fundamental questions."
Those scientific questions include how the solar system formed and works today, look for the potential seeds of life and characterize practical aspects of asteroid research like untapped resources and hazards.
"We're looking at the carbon-rich asteroids, and our target Bennu falls in this category, we believe these hold precious organic molecules that were the precursors of life on our planet," said Lauretta.
"We're talking about things that are present at part-per-billion level in the material, something you could never analyze at the asteroid with an instrument on the spacecraft. So we need to get these into our laboratories to address the fundamental science origins objective that is OSIRIS-REx."
Quelle: SN
---
Atlas V to Launch OSIRIS-REx Asteroid Sample Return Mission
Rocket/Payload:A United Launch Alliance Atlas V 411 configuration rocket will launch the Origins, Spectral Interpretation, Resource Identification, Security-Regolith Explorer (OSIRIS-REx) mission for NASA.

Date/Site/Launch Time:Thursday, Sept. 8, 2016, from Space Launch Complex (SLC)-41 at Cape Canaveral Air Force Station, Florida. The launch window is 7:05-9 p.m. EDT.

Webcast: Live launch coverage will begin at 4:30 p.m. EDT.

Launch Notes: OSIRIS-REx marks the 65th Atlas V launch and the fourth in the 411 configuration. This also will be ULA's 111th launch since the company was formed in 2006.

Mission Description: The OSIRIS-REx mission will help scientists investigate the origins of our solar system, how water and organic material traveled to Earth, and increase understanding of asteroids that could impact Earth. In addition, the sample returned to Earth will further our understanding of water, organics and precious metals on asteroids, which could fuel future exploration missions.
Quelle: ULA
-
Update: 8.09.2016
.
Photos: OSIRIS-REx on pad to begin voyage to Bennu and back
Headed to a relic from the solar system's formation over four billion years ago, NASA's OSIRIS-REx sample return craft was moved to Cape Canaveral's Complex 41 launch pad today in preparation for liftoff Thursday aboard an Atlas 5 rocket en route to Asteroid Bennu hoping to find the seeds of life.
Credit: NASA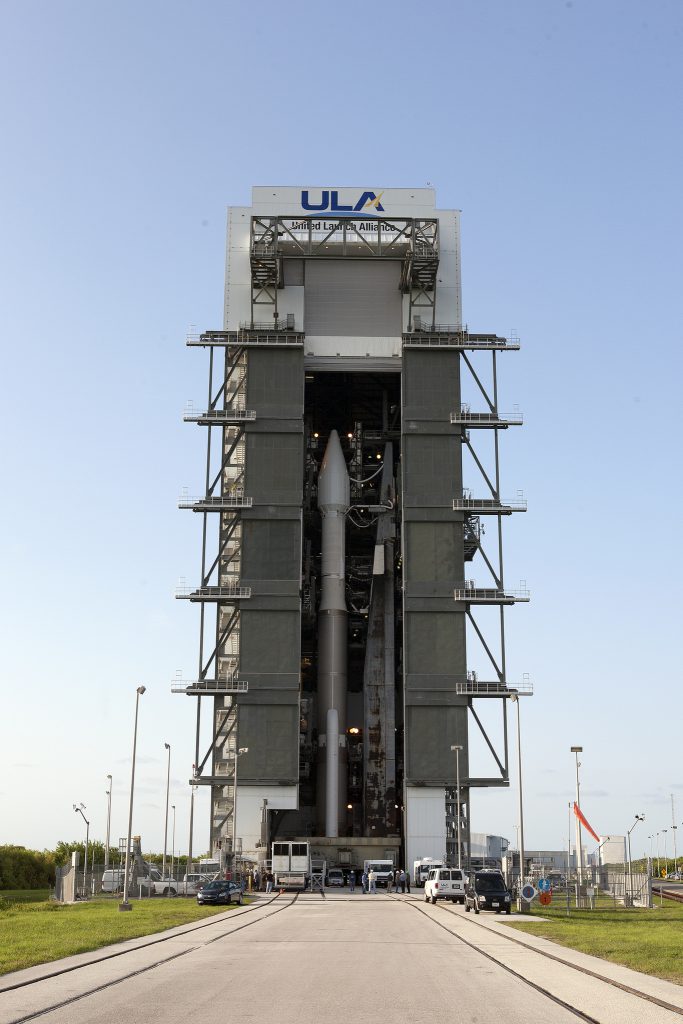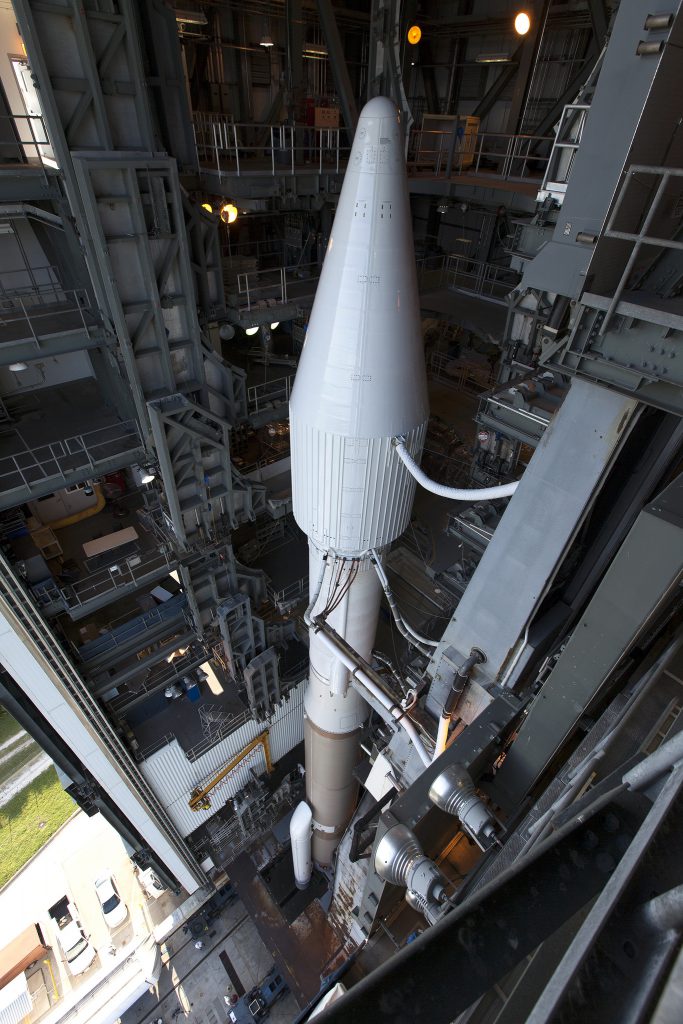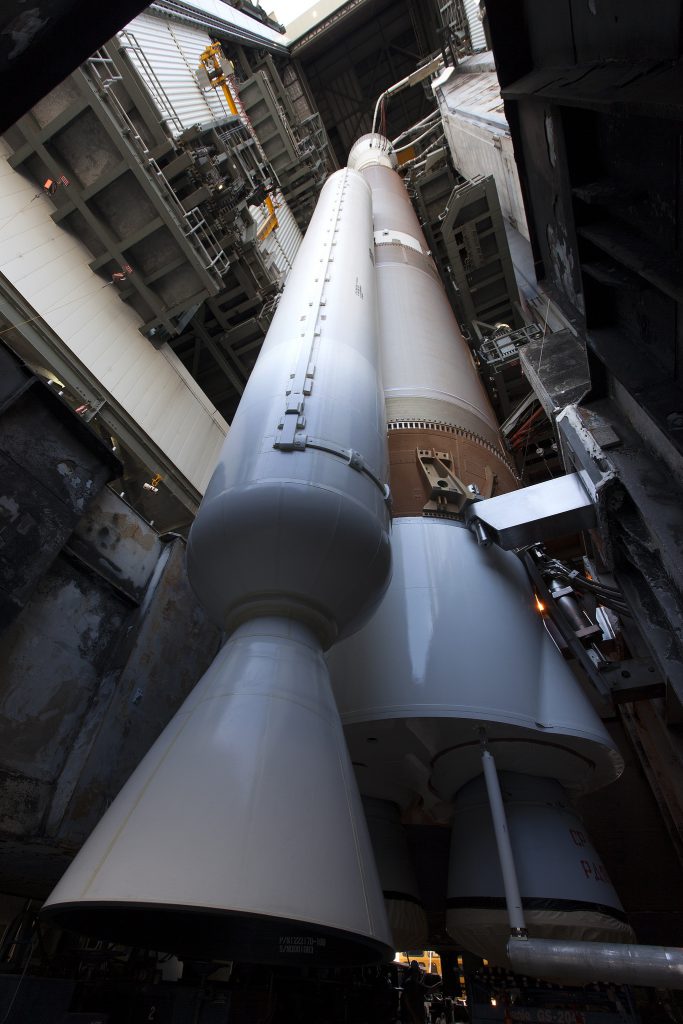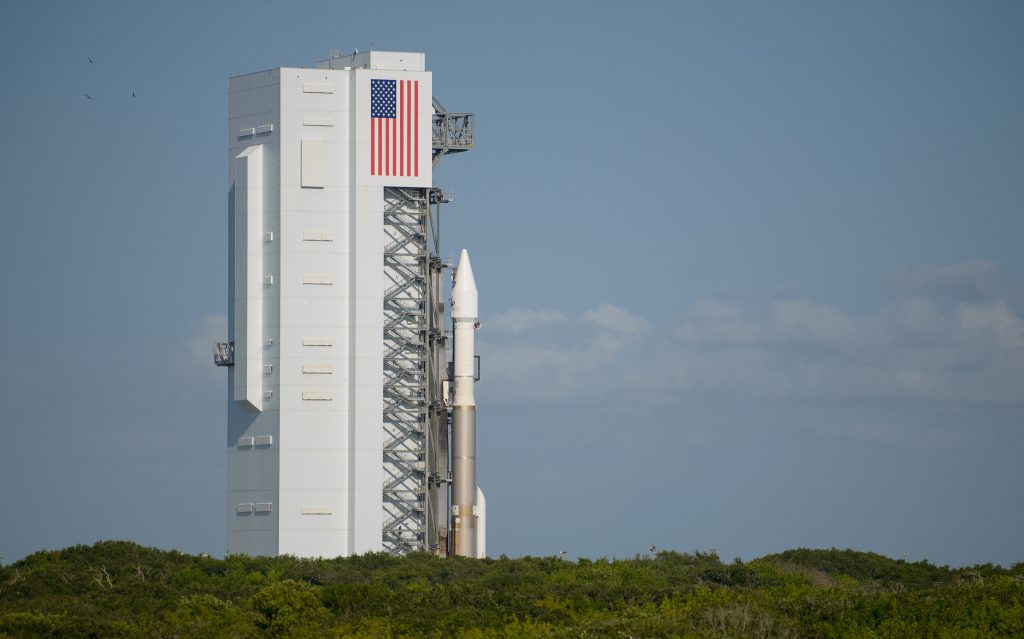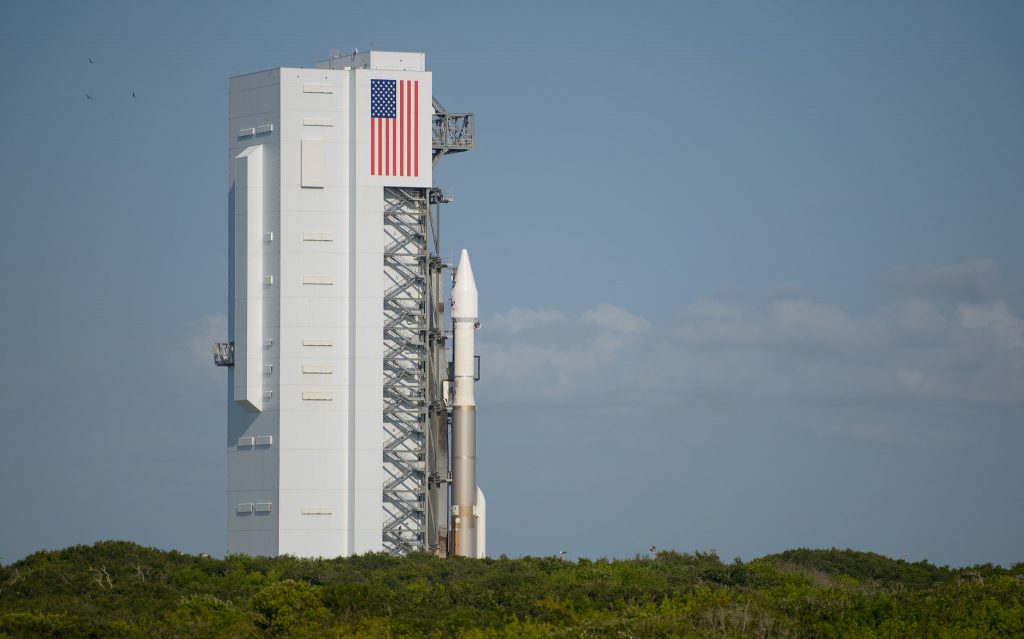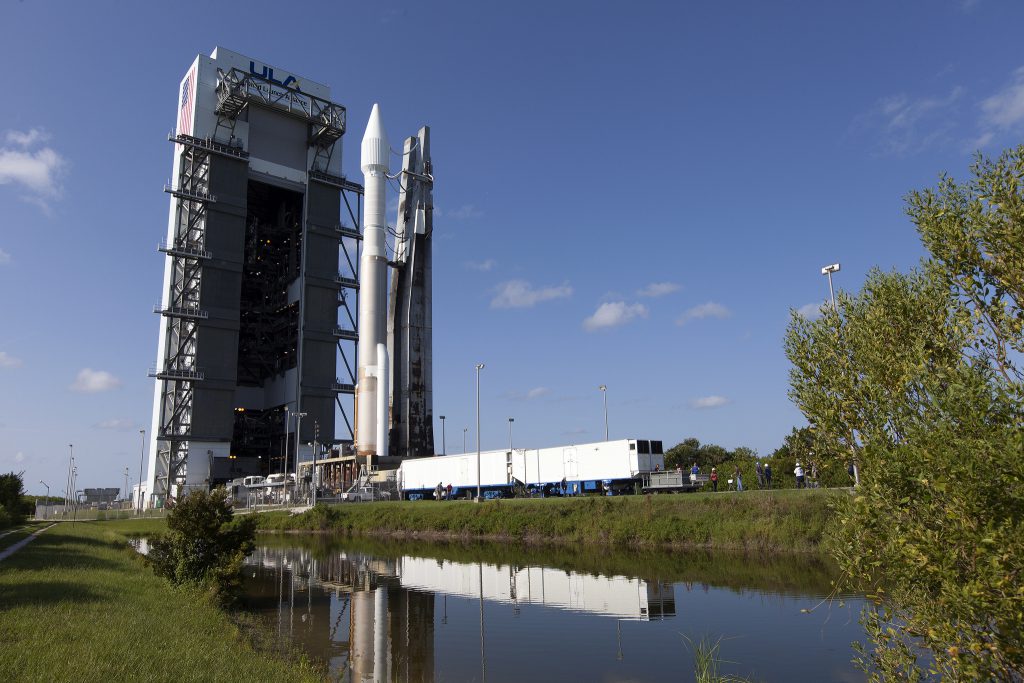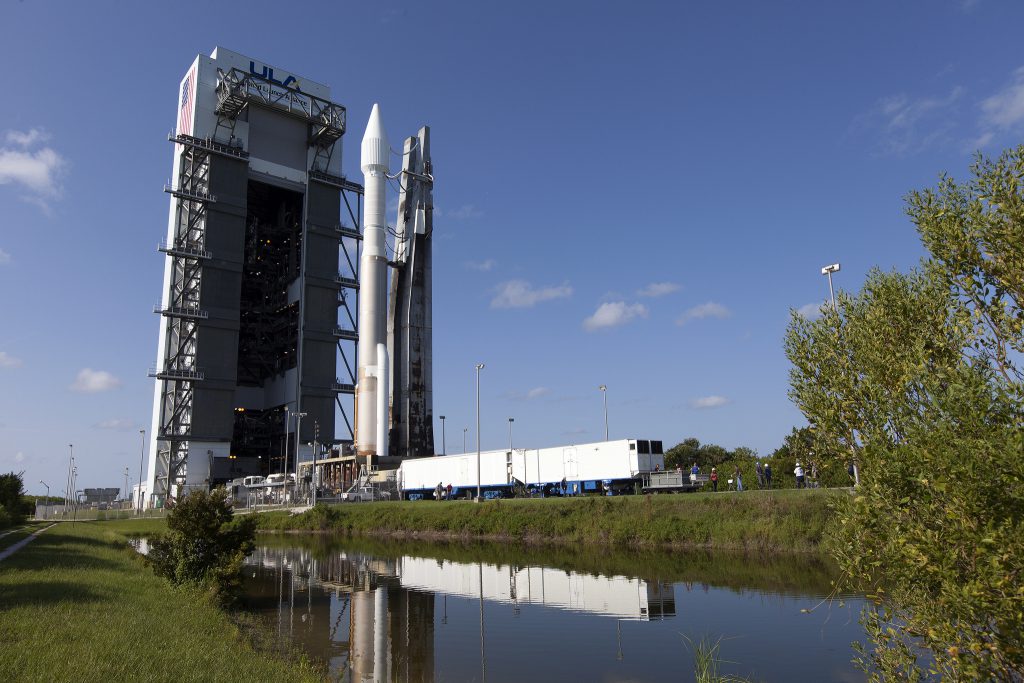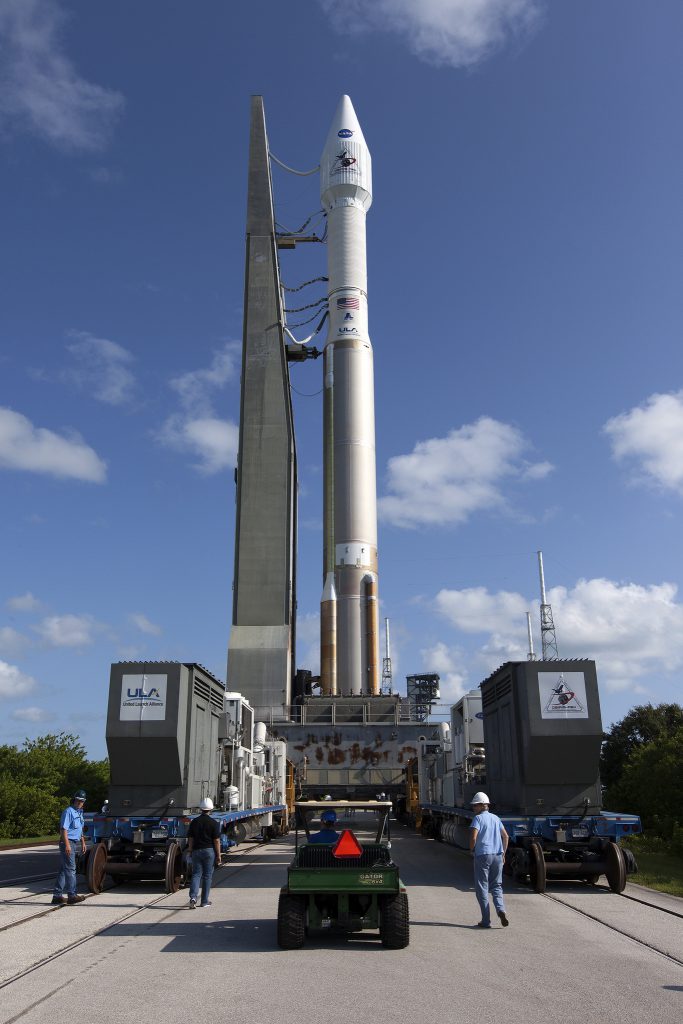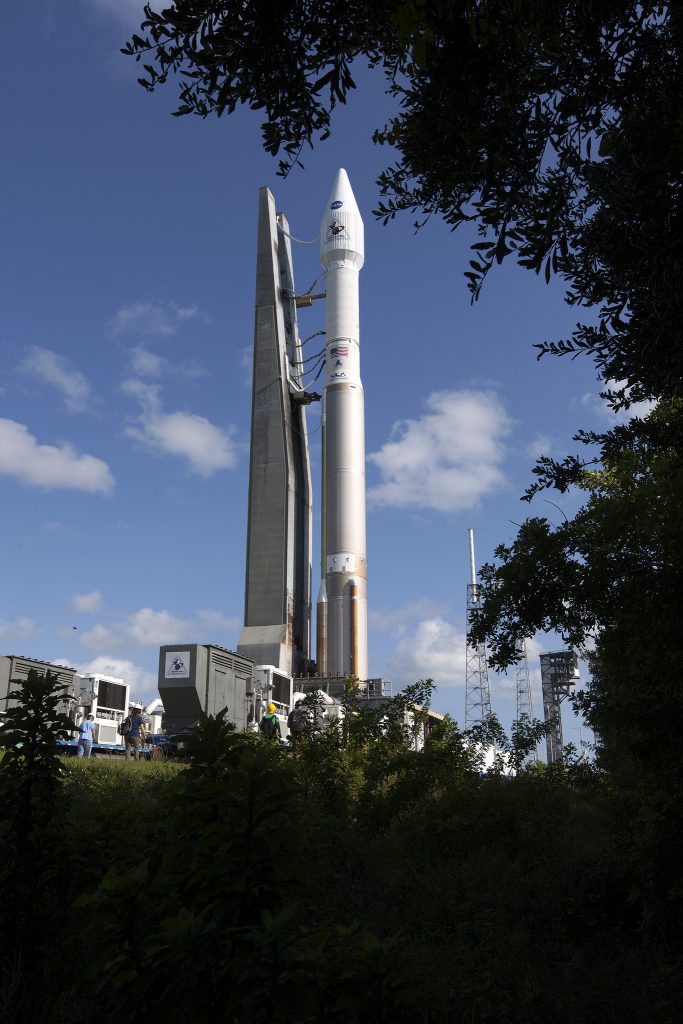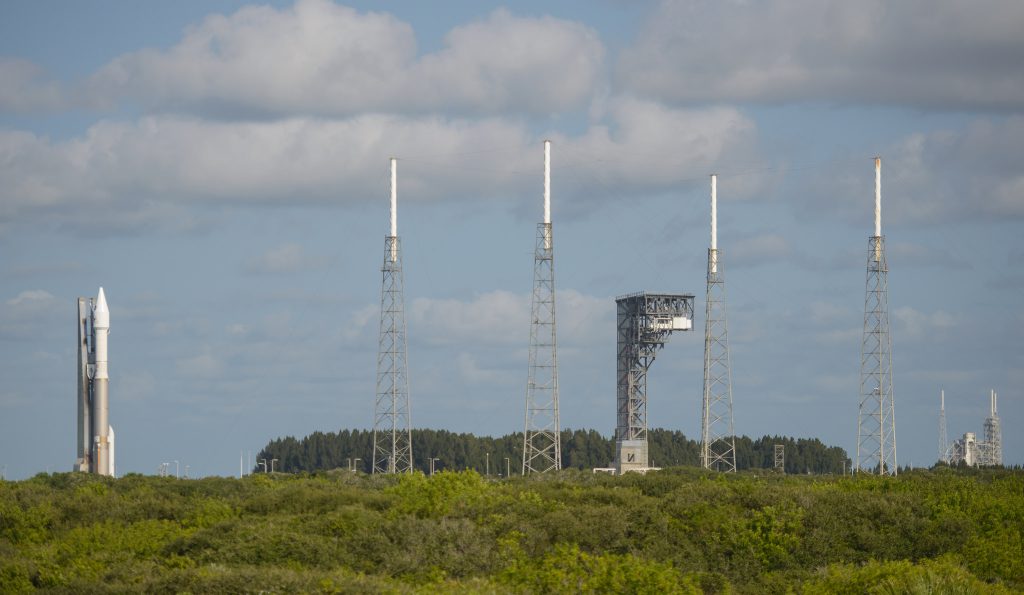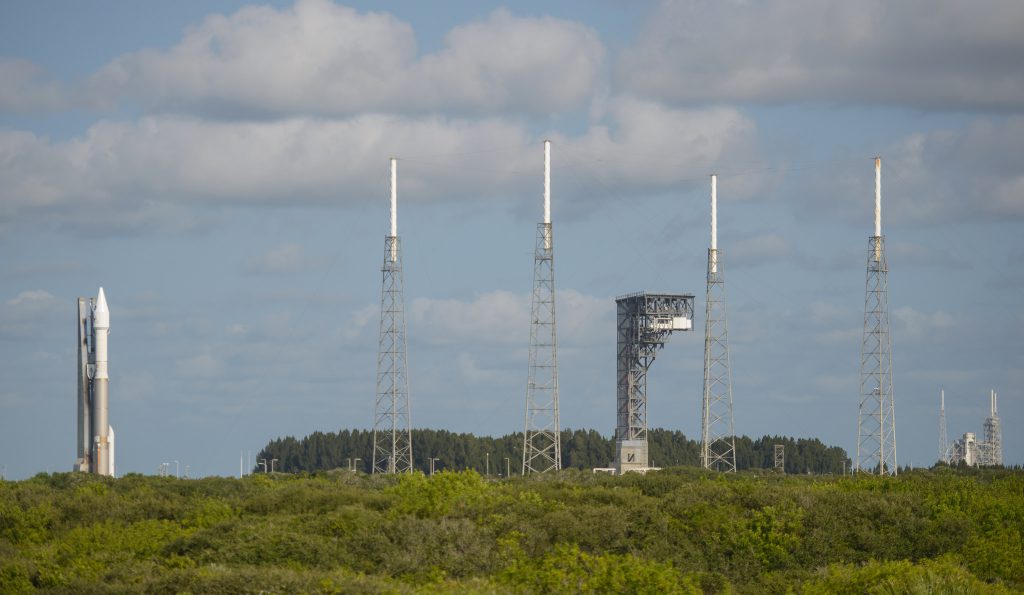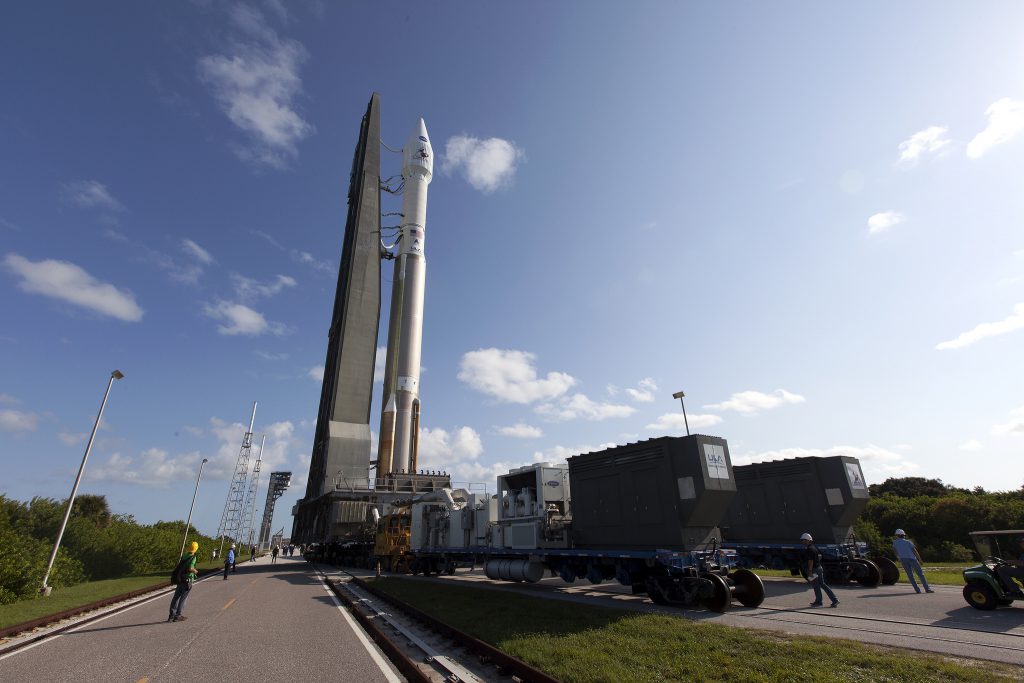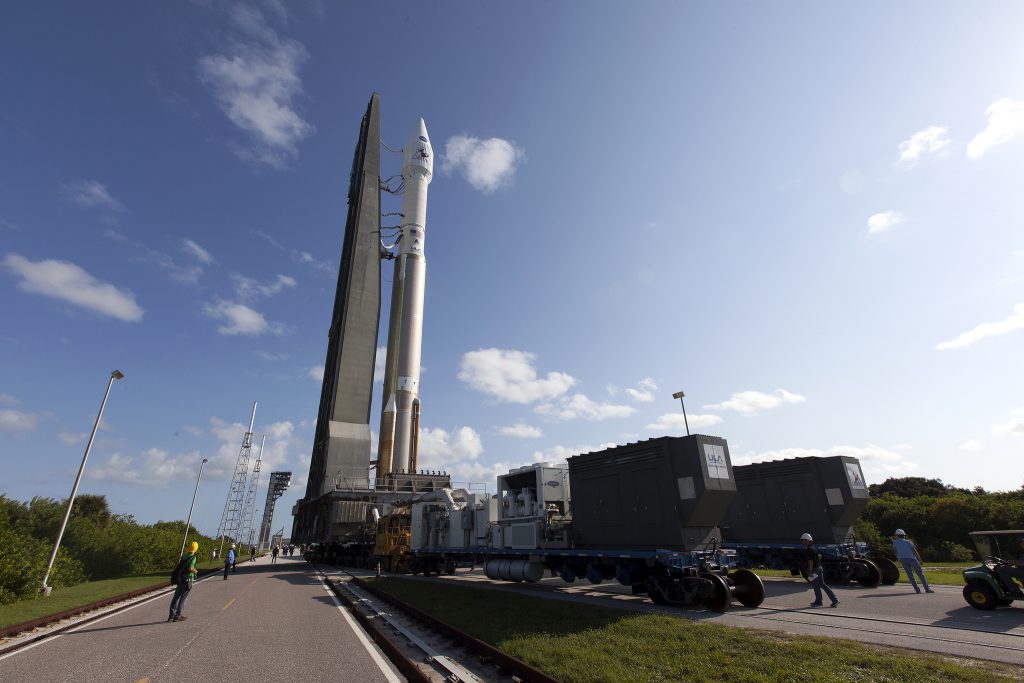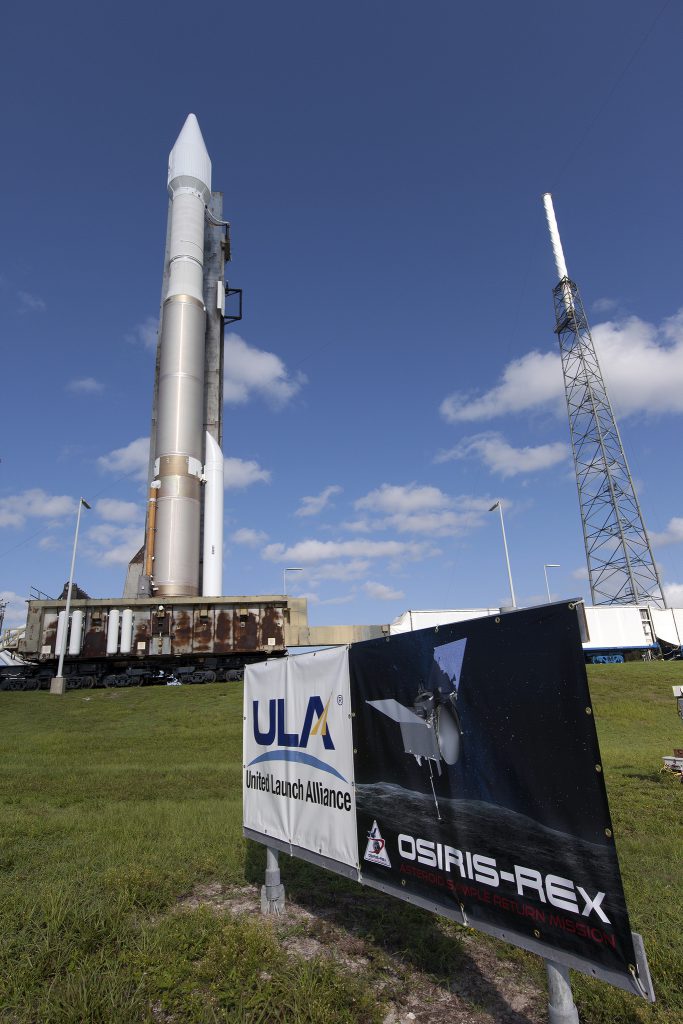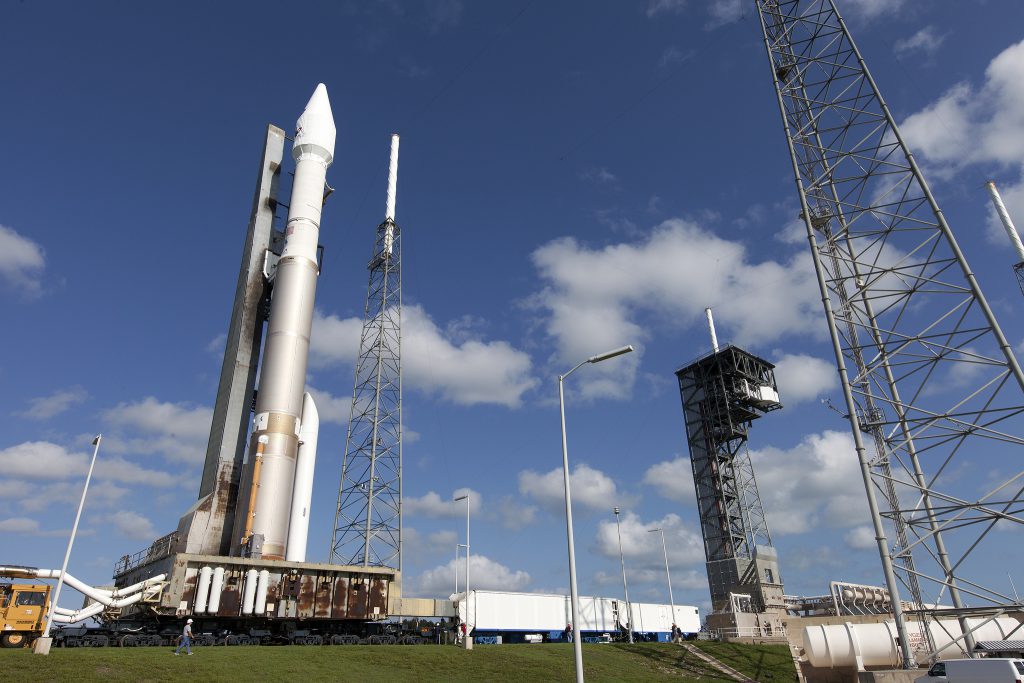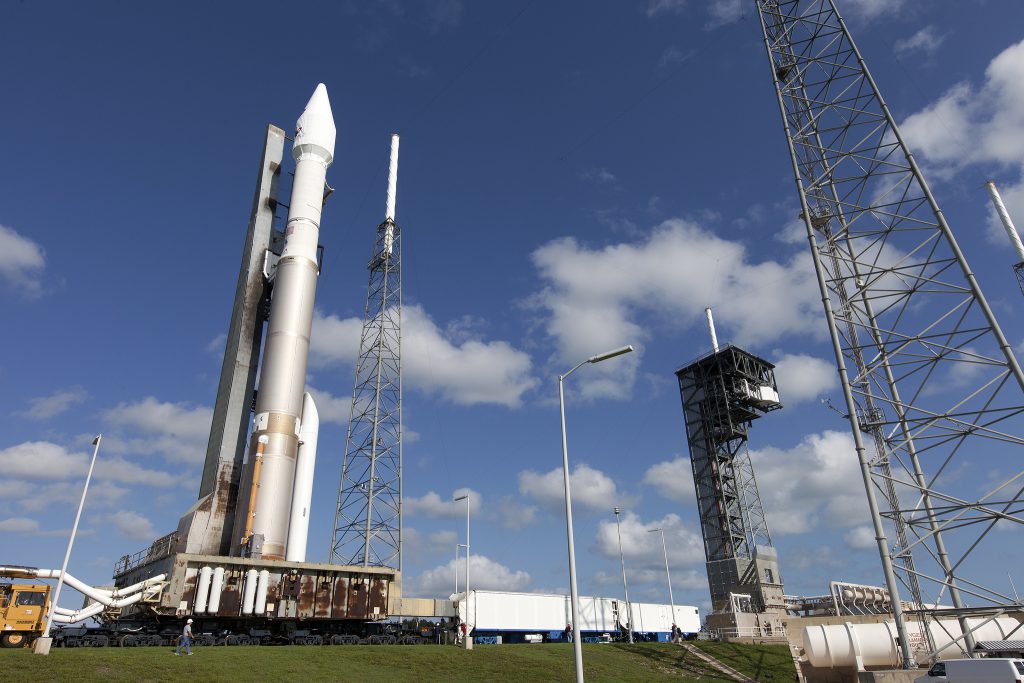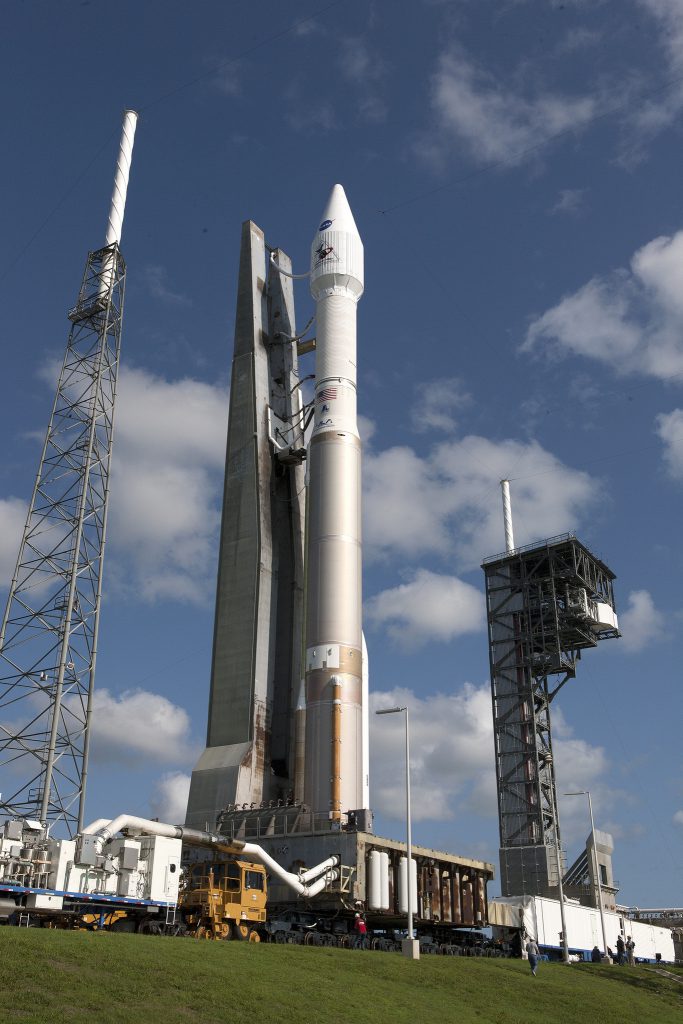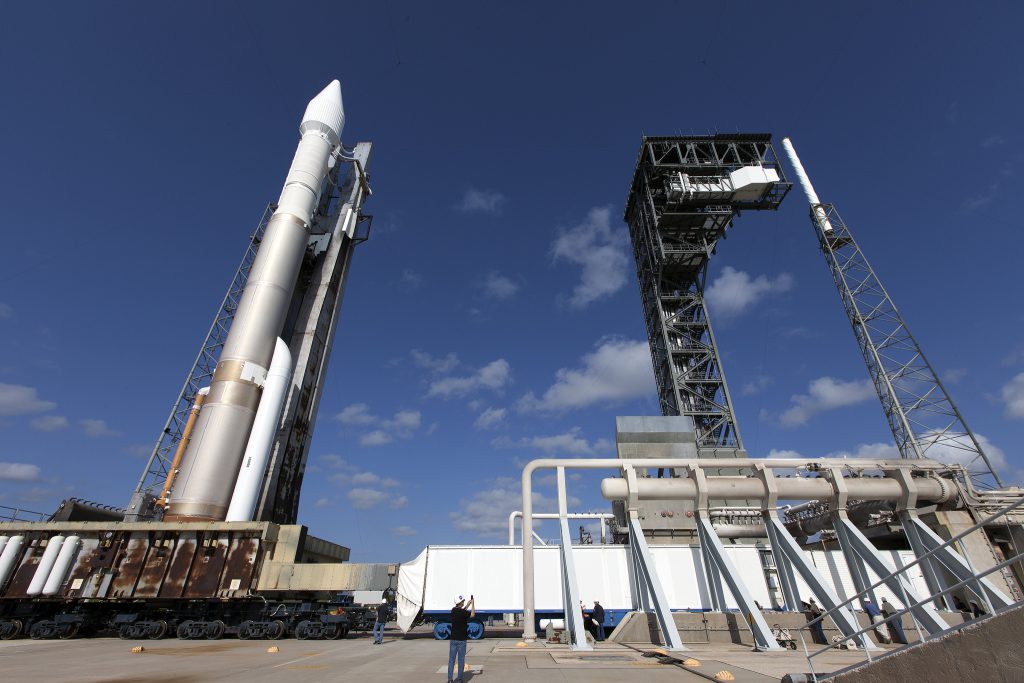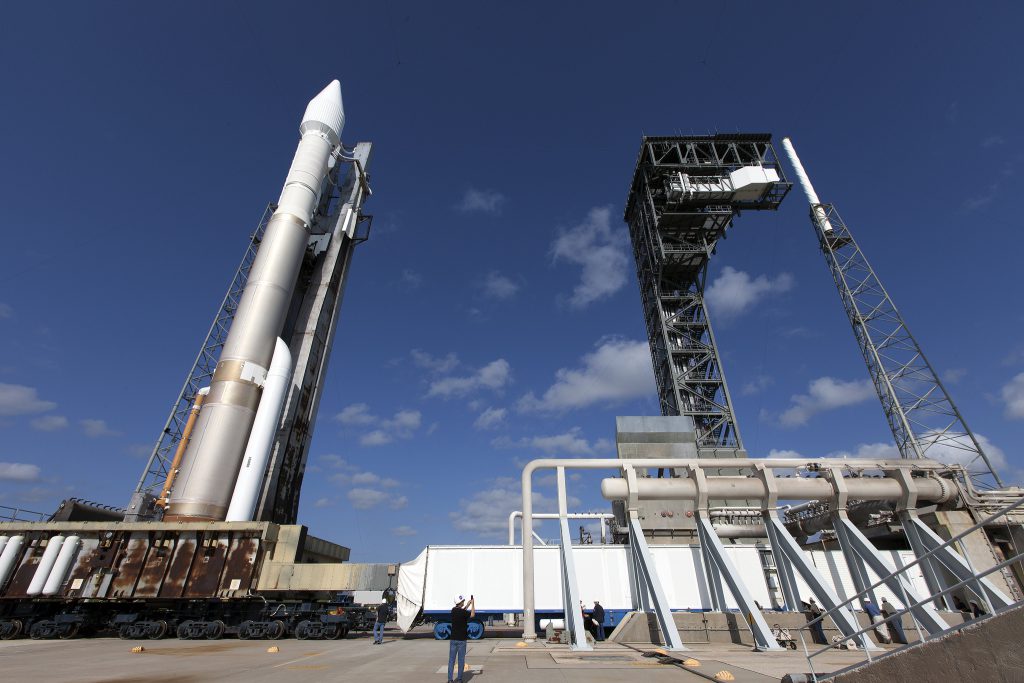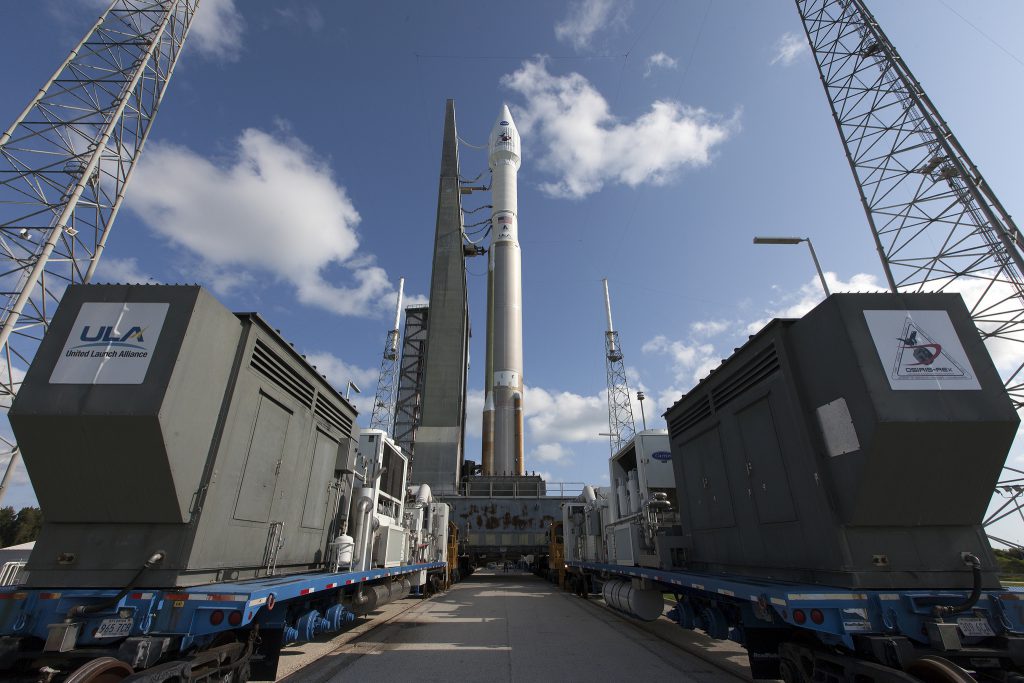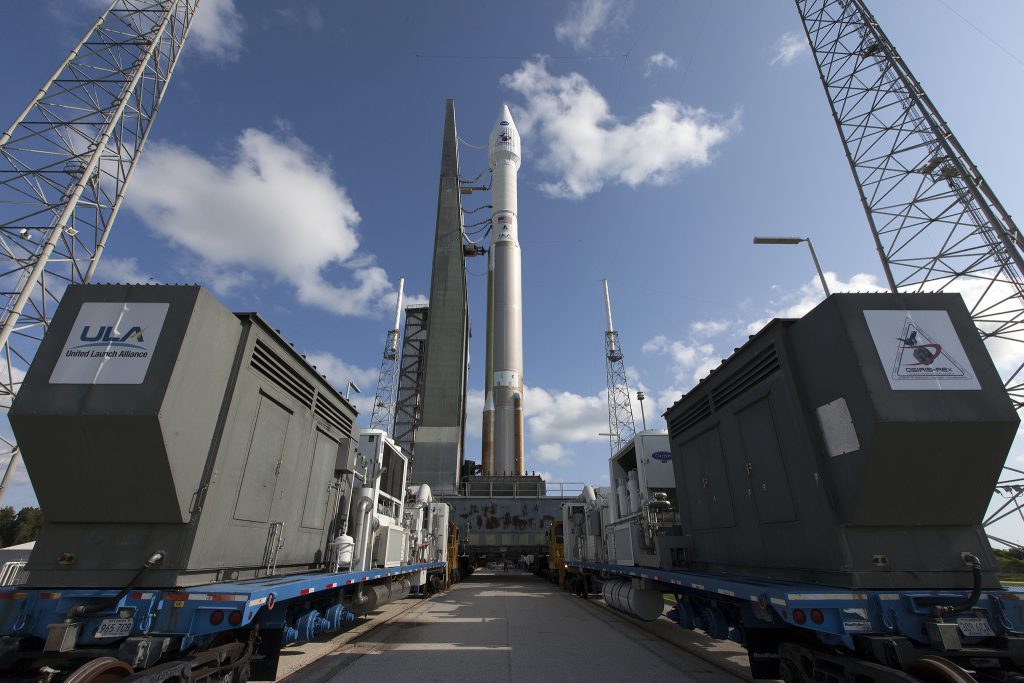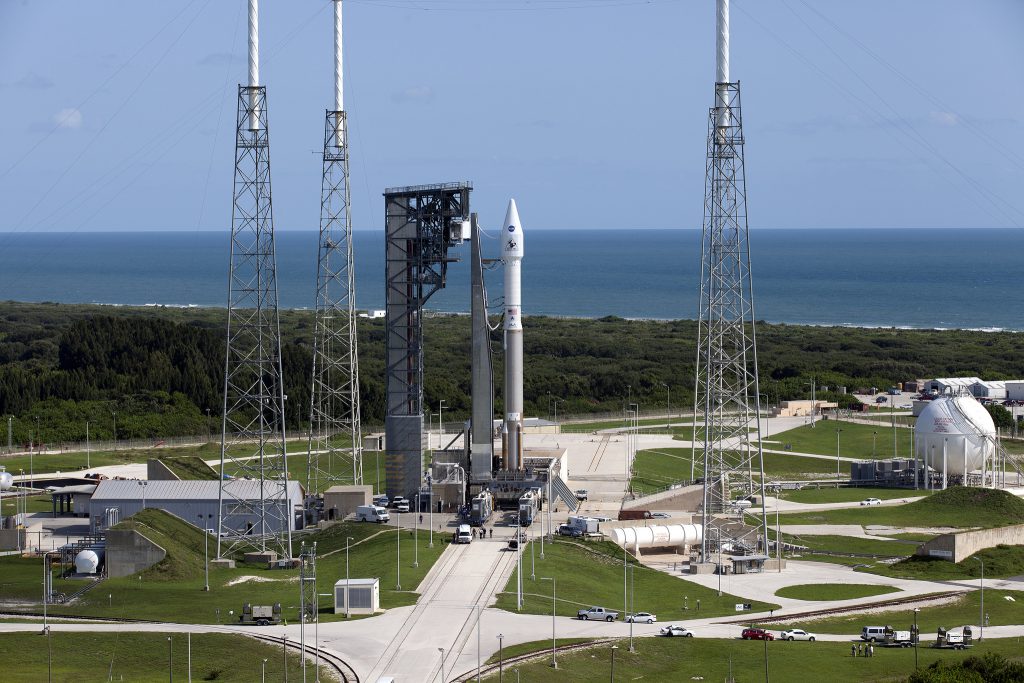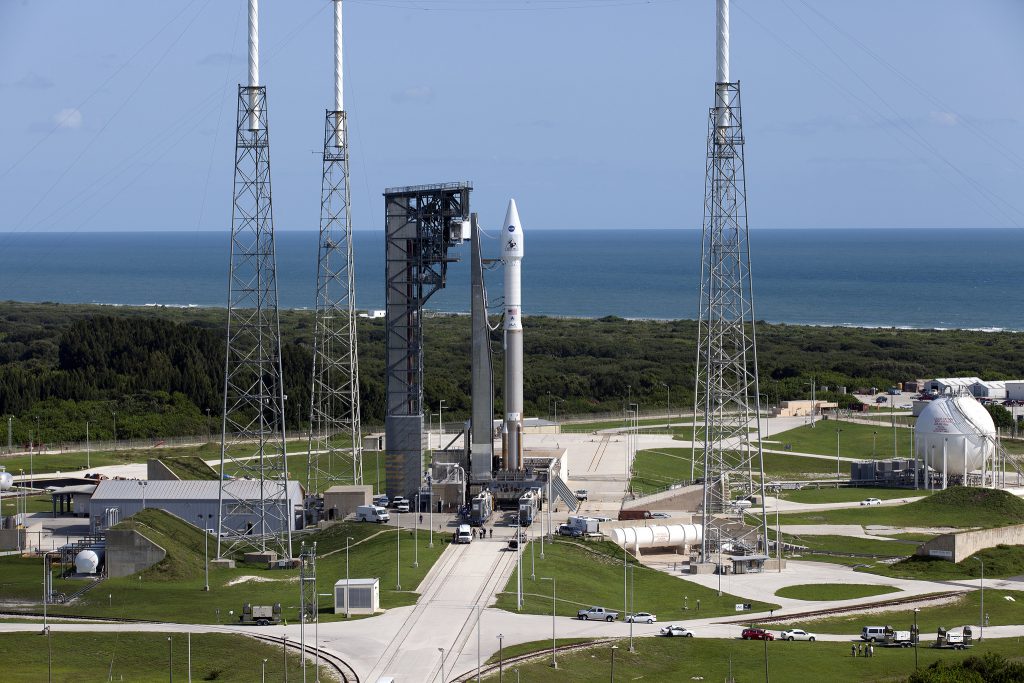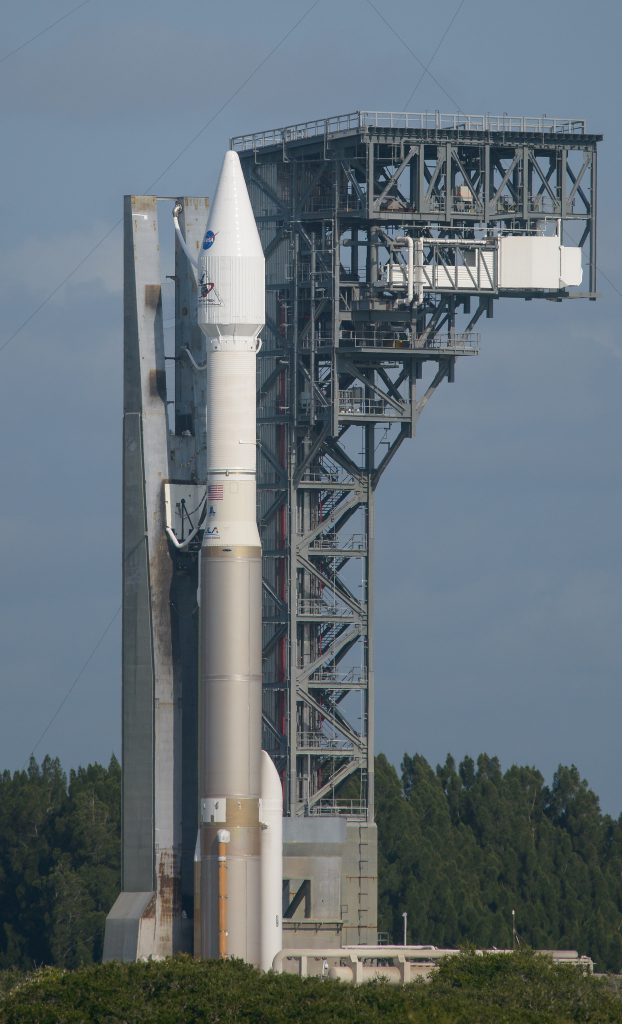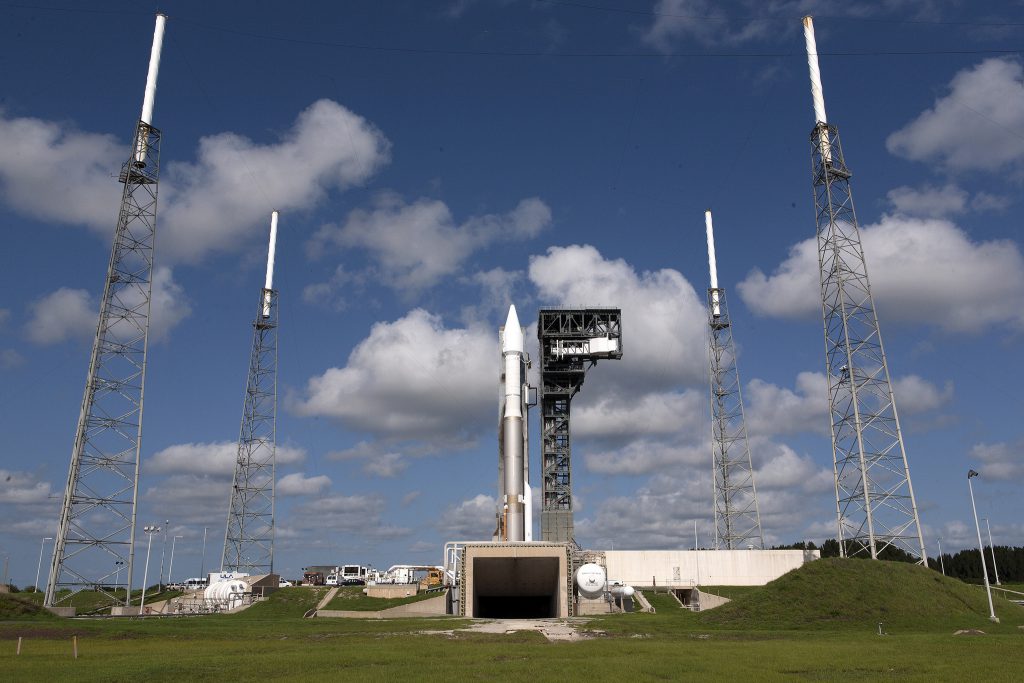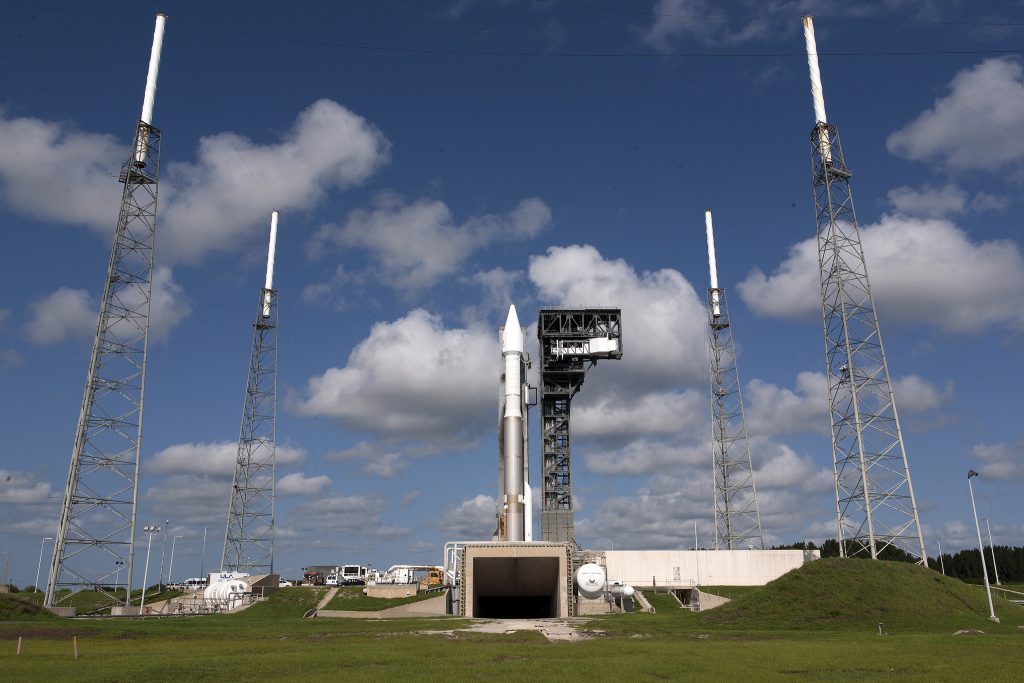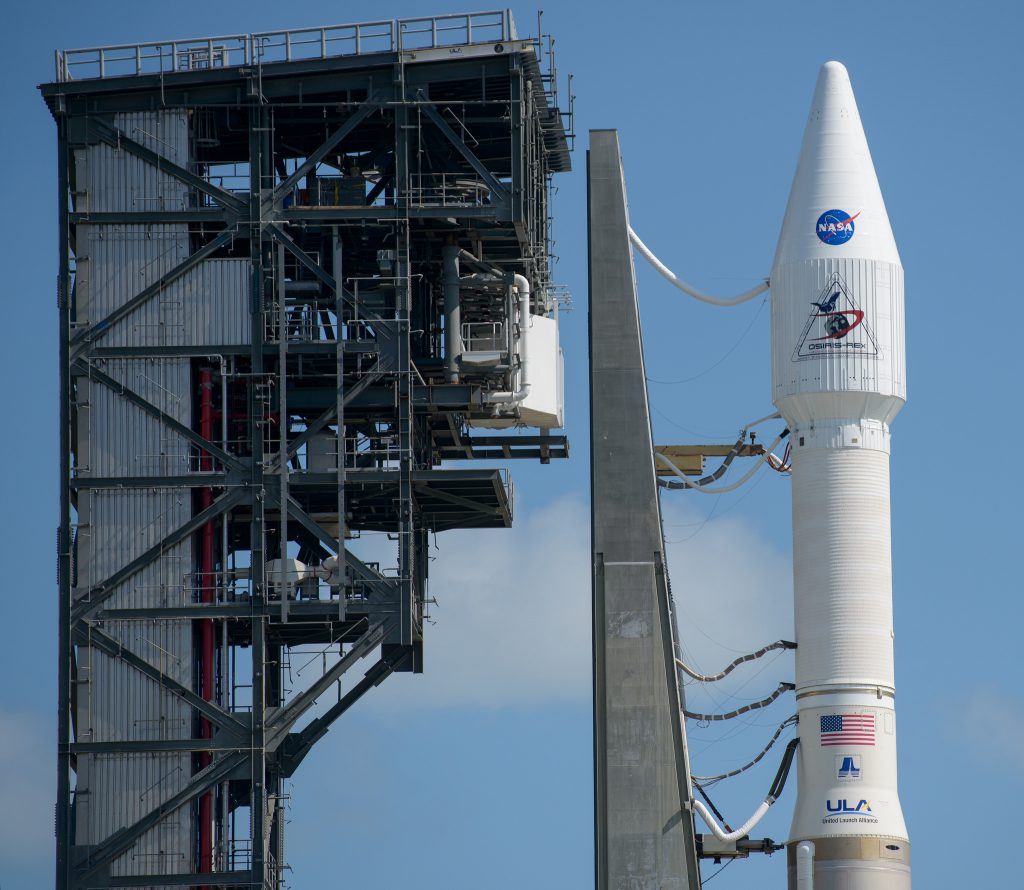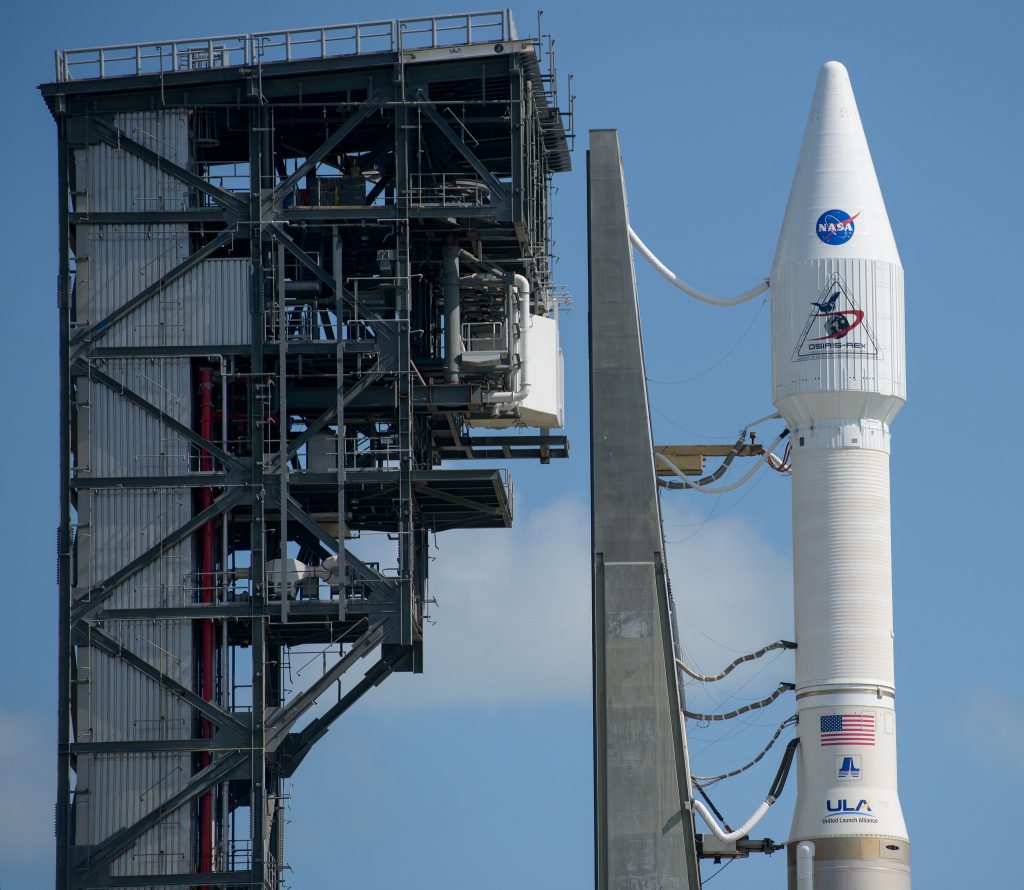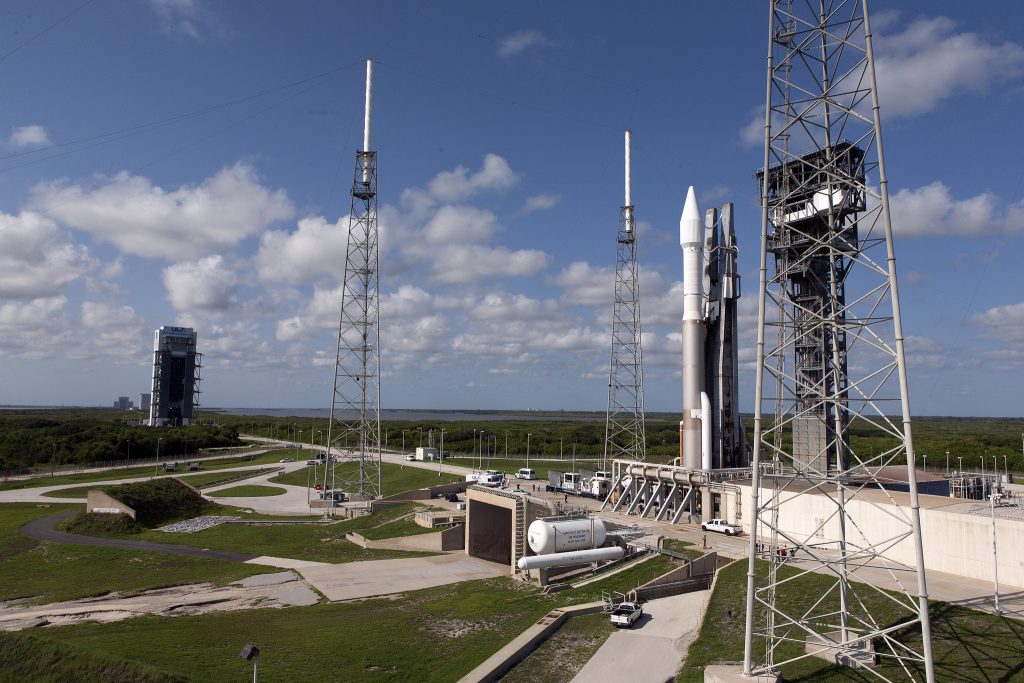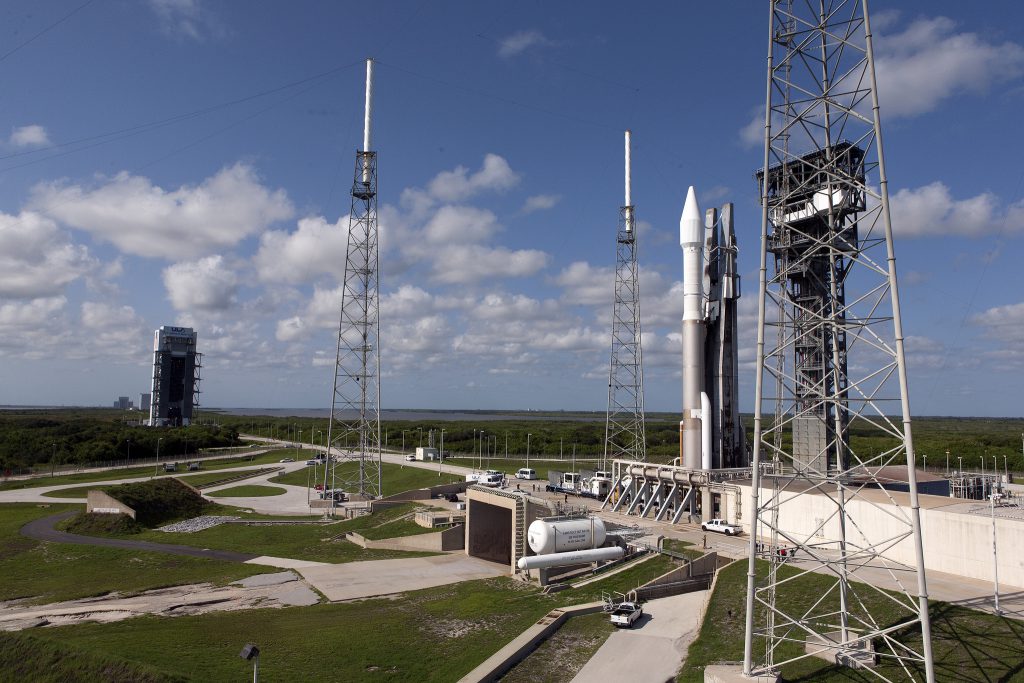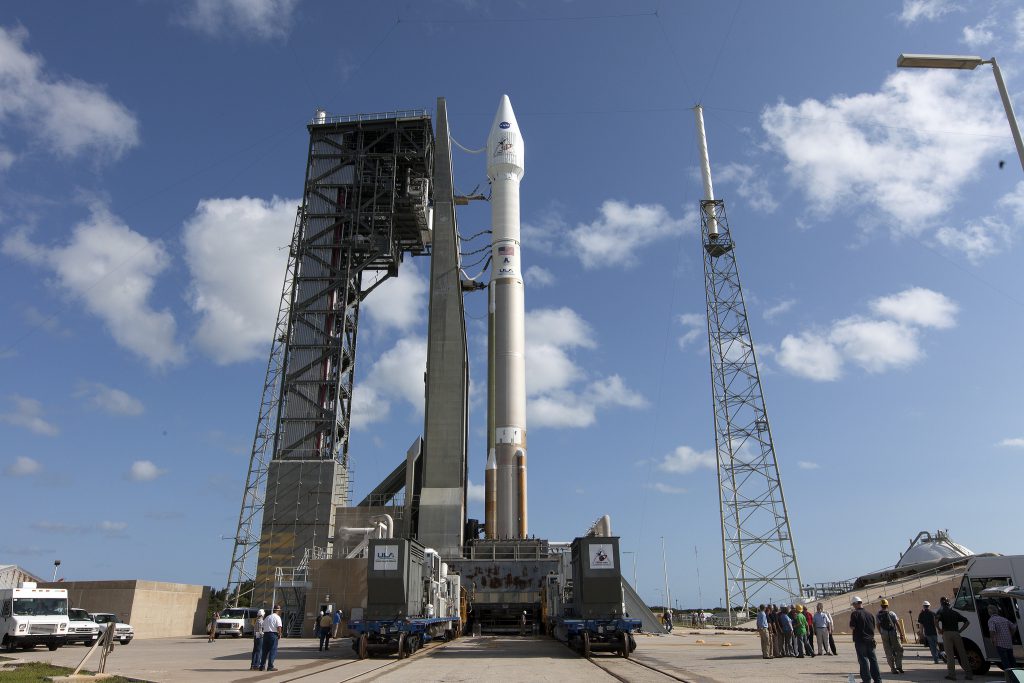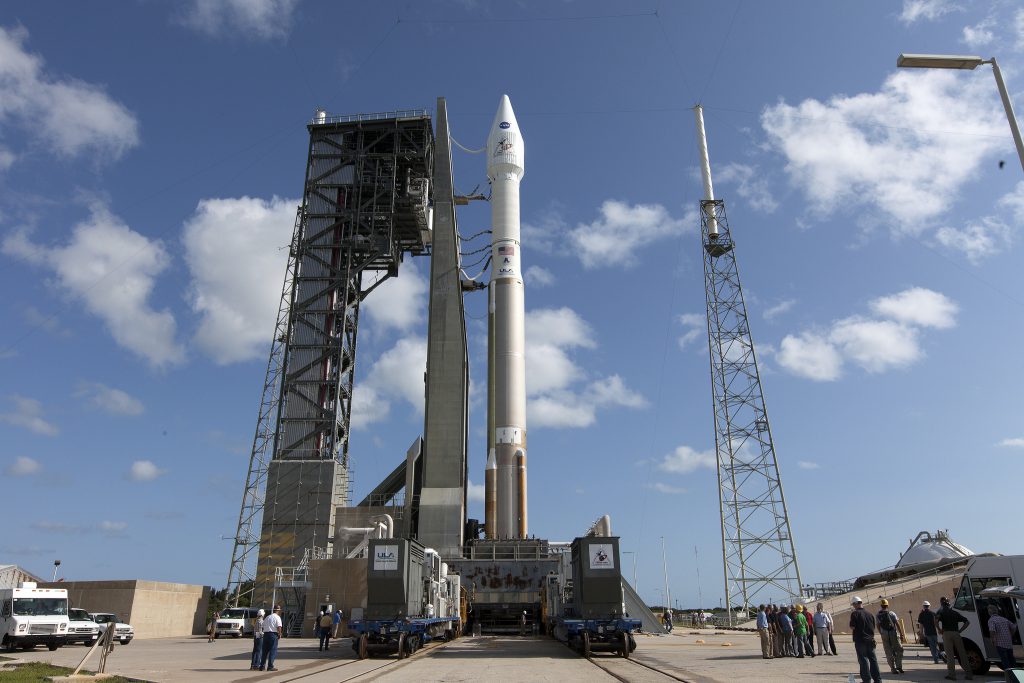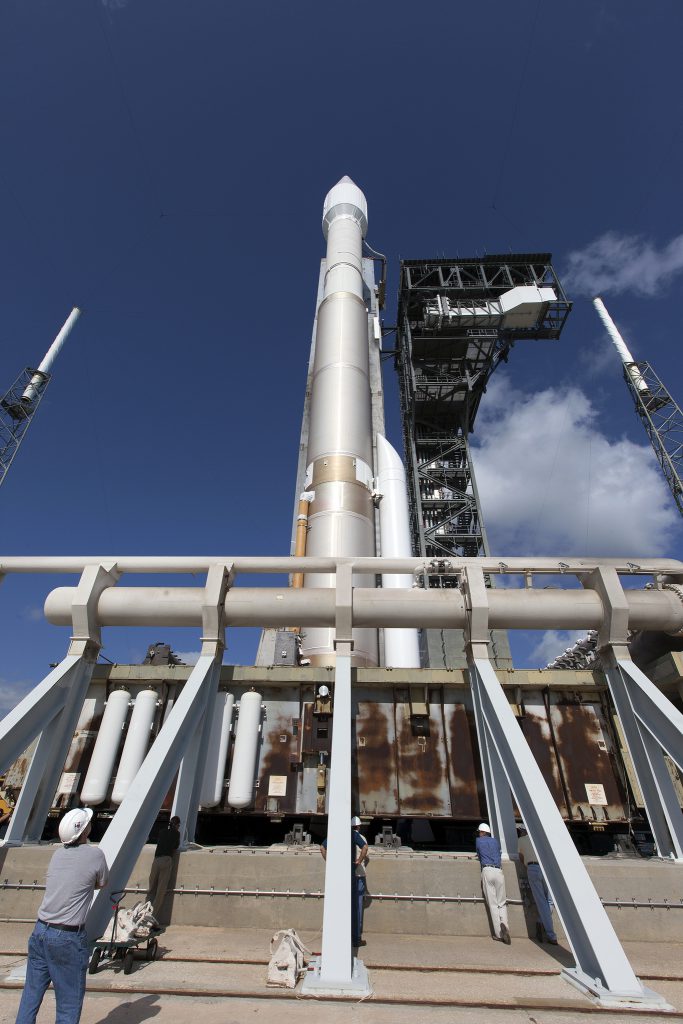 Quelle: SN