.
13.09.2014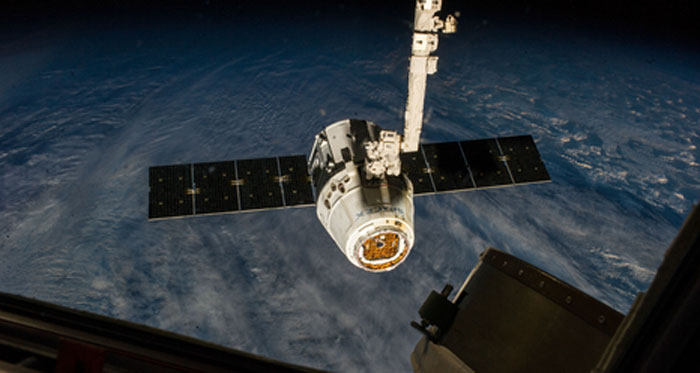 The fourth SpaceX cargo mission to the International Space Station (ISS) under NASA's Commercial Resupply Services contract is scheduled to launch Saturday, Sept. 20, from Space Launch Complex 40 at Cape Canaveral Air Force Station in Florida. The one-day adjustment in the launch date was made to accommodate preparations of the SpaceX Falcon 9 rocket and was coordinated with the station's partners and managers.
The company's Falcon 9 rocket, carrying its Dragon cargo spacecraft loaded with more than 5,000 pounds of scientific experiments and supplies, will lift off at 2:16 a.m. EDT. NASA Television coverage of the launch begins at 1:15 a.m. If for any reason the launch is postponed, the next launch opportunity is Sunday, Sept. 21 at approximately 1:53 a.m.
The mission, designated SpaceX CRS-4, is the fourth of 12 SpaceX flights NASA contracted with the company to resupply the space station. It will be the fifth trip by a Dragon spacecraft to the orbiting laboratory.
The spacecraft's 2.5 tons of supplies, science experiments, and technology demonstrations includes critical materials to support 255 science and research investigations that will occur during the station's Expeditions 41 and 42.
Science payloads include the ISS-Rapid Scatterometer to monitor ocean surface wind speed and direction; new biomedical hardware that will help facilitate prolonged biological studies of rodents in microgravity; and a study of a small flowering plant related to cabbage that allows scientists to study plant growth and adaptations in space.
New technology demonstrations aboard the Dragon spacecraft include the Special Purpose Inexpensive Satellite, or SpinSat, to test how a small satellite moves and positions itself in space using new thruster technology and the 3-D Printing In Zero-G Technology Demonstration, the first 3-D printer in space.
NASA will host a series of prelaunch news conferences Thursday, Sept. 18 and Friday, Sept. 19 at the agency's Kennedy Space Center in Florida, which will be carried live on NASA TV and the agency's website.
During panel discussions Sept. 18 at 9, 10, and 11 a.m., scientists and researchers will discuss the various science and research studies, including RapidScat, 3-D printing in Zero-G, technology to measure bone density, and model organism research using rodents, fruit flies and plants.
NASA senior leaders will host a briefing Sept. 19 at 9 a.m., followed by a prelaunch news conference at 10 a.m. at the agency's Kennedy Space Center in Florida. All these briefings, which are subject to a change in time, will be carried live on NASA TV and the agency's website. A post-launch briefing will be held approximately 90 minutes after launch.
If launch occurs Sept. 20, NASA TV will provide live coverage Monday, Sept. 22, of the arrival of the Dragon cargo ship to the International Space Station. Grapple and berthing coverage will begin at 5:30 a.m. with grapple at approximately 7:30 a.m. Berthing coverage begins at 9:30 a.m.
The Dragon will remain attached to the space station's Harmony module for more than four weeks and then splash down in the Pacific Ocean off the coast of Baja California with almost two tons of experiment samples and equipment returning from the station.
Quelle: NASA
.
Update: 16.09.2014
.
CASIS Research Set for Launch Aboard SpaceX Mission to Space Station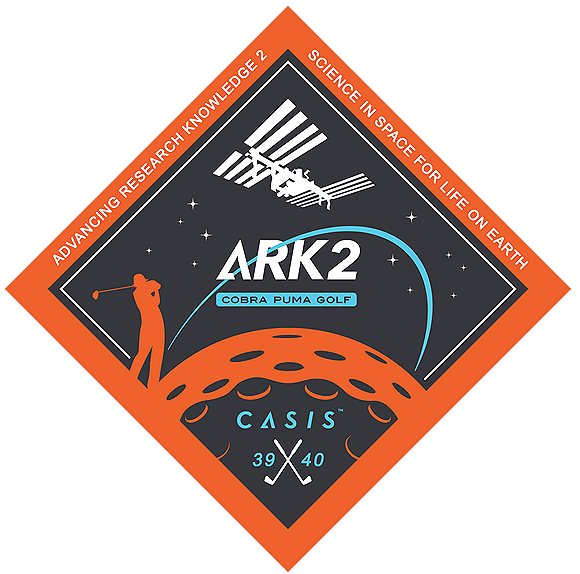 The fall marks a new school year, a new football season and another commercial cargo flight to the International Space Station. In September, SpaceX's Dragon spacecraft is scheduled to blast off to the orbital laboratory carrying supplies and investigations as part of the company's fourth contracted mission to the complex.
Included in the cargo will be the third suite of research investigations sponsored by the Center for the Advancement of Science in Space (CASIS). With the role of managing the U.S. National Laboratory on the space station, CASIS is responsible for brokering and facilitating research investigations on the station with clear Earth applications and benefits.
The latest collection of CASIS-sponsored research, termed Advancing Research Knowledge (ARK)-2, centers heavily on life sciences. Studies include those focused on drug development, disease understanding and validation testing. Each investigation will use the unique conditions aboard the space station to advance researchers' understanding in those areas of study.
Additionally, CASIS and NASA have partnered with Techshot Inc., of Greenville, Indiana, to develop a new hardware device capable of assisting with research that may improve understandings of muscle wasting and diseases like osteoporosis.
The CASIS-sponsored hardware and life science investigations destined for the space station's national laboratory include the Bone Densitometer, which will be the first X-ray machine installed on the space station. A joint project between CASIS, NASA and Techshot, the facility will be instrumental in conducting rodent research on station. The Bone Densitometer will allow astronauts to examine bone density of model organisms in space through the use of Dual-Energy X-ray Absorptiometry (DEXA) technology. In short, researchers will be able to assess bone density loss by measuring energy levels absorbed by bones via the device.
The Rodent Research-1 investigation kicks off a series of NASA and CASIS-sponsored investigations focused on rodent research aboard the space station. The study will be the first to use the Bone Densitometer in an effort to help scientists examine the effects of long duration spaceflight. There are numerous applications to these investigations including studying bone loss, muscle atrophy and cardiovascular anomalies. However, the primary focus of this inaugural mission will be to assess the operational capabilities of the new hardware designed for these investigations.
The Drug Metabolism study will assist researchers in the area of drug development and human biology. This investigation is led by a scientist from the U.S. Department of Veteran Affairs, Dr. Timothy Hammond, who is looking to study yeast cells in microgravity. The goal of this investigation is to explore the changes in these cells in space to improve drug development for various diseases, including cancer therapeutics.
The Protein Crystal Optimization study is an investigation aiming to leverage the unique location of the space station to examine the internal structure of three medically important proteins. The space environment should allow researchers to grow the selected protein crystals to an optimal size and quality to allow for closer examination via neutron diffraction. This protein crystal growth in microgravity may reveal new characteristics that are masked by gravity on Earth. By studying these three proteins, medically relevant to salmonella infection, peptic ulcer disease, and biomarkers for heart attack and liver disease, researchers can apply insights towards improved treatments.
A New Era In Commercial Use of the Space Station
The space station's national laboratory affords researchers the ability to conduct experiments in a distinctive environment with factors and variables that are near impossible to replicate on the ground. With access to our nation's only orbiting laboratory, CASIS works with new and non-traditional users to take advantage of this resource. A great example of novel commercial research heading to station is the Cobra Puma Golf investigation.
The Cobra Puma Golf-electroplating investigation, also launching aboard SpaceX, is a materials science investigation sponsored by CASIS in collaboration with COBRA PUMA Golf (CPG). The CPG research and development team will examine the impacts of microgravity on electroplating—the process of coating a metallic surface using an electric current. The study will test a variety of coating substances on materials used in golf equipment manufacturing. The insight gained from this investigation will aid CPG in identifying improved material development techniques.
CPG's project is another example of a commercial user leveraging the capabilities of the ISS National Lab to advance ground research. Through brokering research investigations with commercial companies, CASIS hopes to demonstrate the space station is not only a test-bed for groundbreaking research and development, but a unique laboratory that can help differentiate investigations initiatives from ground-based studies.
The mission is another milestone for the space community, showcasing how commercial endeavors can work hand-in-hand with research goals. The studies of ARK-2 exemplify the diverse possibilities for the space station and users of the research platform. From commercial launch providers that transport investigations to space, to commercial researchers looking to use the national laboratory, science in space is good for life on Earth.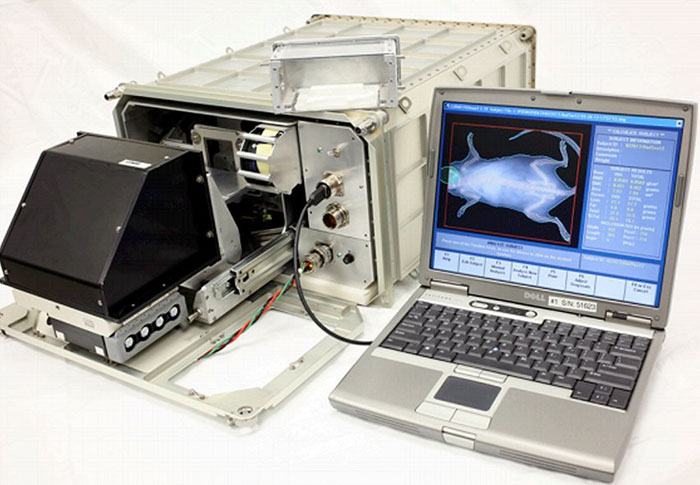 The Bone Densitometer developed by Techshot, Inc. will enable X-ray testing for research studies aboard the International Space Station.
.
Update: 19.09.2014
.
Weather iffy for early Saturday SpaceX launch
.
Just days after winning a NASA contract to develop a crewed version of its Dragon capsule and use it to ferry people to the International Space Station, SpaceX is ready for an early Saturday cargo FLIGHT to the station using its current, robotic Dragon.
Whether the weather will cooperate looks right now like a coin flip.
US Air Force forecasters see only a 50 percent chance of acceptable conditions for the 1:14 a.m. CDT launch from Cape Canaveral Air Force Station in Florida. Chances improve to 70 percent for a 12:52 a.m. attempt on Sunday morning.
Among the experiments headed uphill are fruit flies, mice and plants, for research on the effects of microgravity; a 3-D printer to test the feasibility of a FUTURE machine that can craft spare parts on the fly; and a radar instrument to be attached outside the ISS to measure ocean wind speeds.
.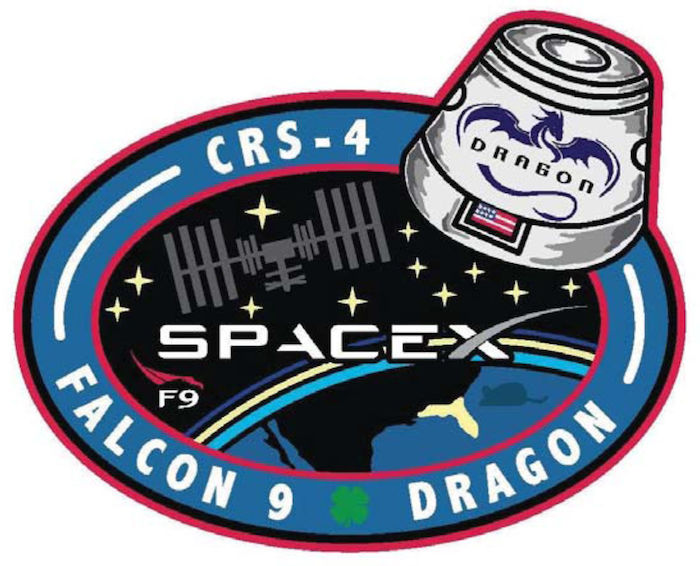 Quelle: Waco Tribune
.
Update: 20.09.2014
.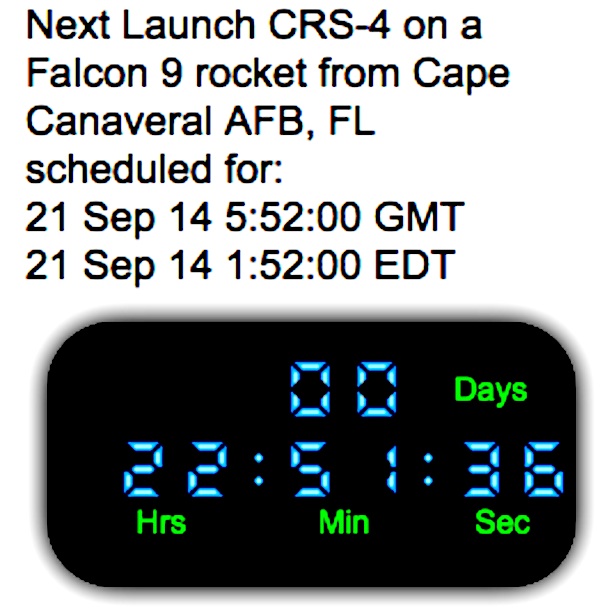 .
Update: 21.09.2014
.
SpaceX Dragon on way to ISS
The launch came on the mission's second attempt, after weather scrubbed the first try Saturday.
Sunday's forecast started out iffy but improved to near-perfect conditions within an hour of the instantaneous WINDOW at Launch Complex 40.
A quiet countdown culminated with nine Merlin 1D engines igniting with 1.3 million pounds of thrust and the 208-foot rocket rumbling northeast over the Atlantic Ocean trailing a comet-like streak of flame.
More than four minutes into the flight, the receding upper stage was still visible as a pinpoint of orange light amid a smattering of stars. Cameras showed the Dragon separate from the rocket less than 10 minutes after liftoff and then deploy its power-generating SOLAR arrays.
SpaceX planned to try to fly the first-stage booster back to a soft ocean landing in another test of reusable rocket technology, though it did not expect to recover the booster intact.
The launch was the 13th by a FALCON 9, and SpaceX's second from the same Cape pad in two weeks. following its Sept. 7 launch of a commercial satellite. That's the company's fastest turnaround between launches yet and close to a record at the Cape, according to a company official.
SpaceX's next launch of ISS cargo is tentatively planned in December. SpaceX may have one other launch planned this year and also hopes to perform a test of the Dragon's launch abort system, a key system for future crewed FLIGHTS, here before the end of the year.
Quelle: Florida Today
.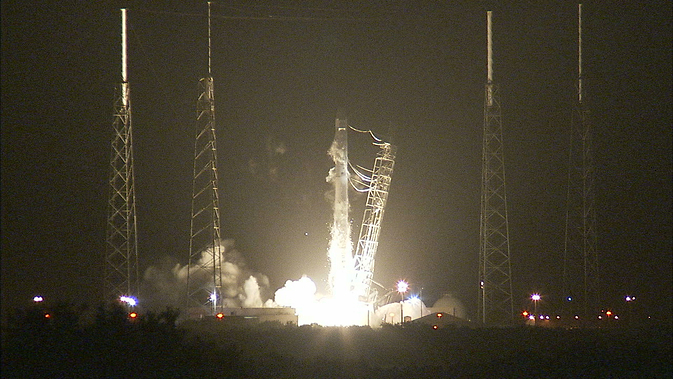 A SpaceX Falcon 9 rocket with a Dragon cargo spacecraft on top launches from Cape Canaveral Air Force Station's Space Launch Complex-40 in Florida at 1:52 a.m. EDT, Sept. 21, 2014. The Dragon is carrying more than 5,000 pounds of supplies, science experiments, and technology demonstrations includes critical materials to support 255 science and research investigations during the station's Expeditions 41 and 42.
Image Credit: NASA Television
.
About 5,000 pounds of NASA science investigations and cargo are on their way to the International Space Station aboard SpaceX's Dragon spacecraft. The cargo ship launched on the company's Falcon 9 rocket from Space Launch Complex-40 at Cape Canaveral Air Force Station in Florida at 1:52 a.m. EDT Sunday, Sept. 21.
The mission is the company's fourth cargo delivery flight to the space station through a $1.6 billion NASA Commercial Resupply Services contract. Dragon's cargo will support experiments to be conducted by the crews of space station Expeditions 41 and 42.
One of the new Earth science investigations heading to the orbital laboratory is the International Space Station-Rapid Scatterometer. ISS-RapidScat monitors ocean winds from the vantage point of the space station. This space-based scatterometer is a remote sensing instrument that uses radar pulses reflected from the ocean's surface from different angles to calculate surface wind speed and direction. This information will be useful for weather forecasting and hurricane monitoring.
Dragon also will deliver the first-ever 3-D printer in space. The technology enables parts to be manufactured quickly and cheaply in space, instead of waiting for the next cargo resupply vehicle delivery. The research team also will gain valuable insight into improving 3-D printing technology on Earth by demonstrating it in microgravity.
New biomedical hardware launched aboard the spacecraft will help facilitate prolonged biological studies in microgravity. The Rodent Research Hardware and Operations Validation (Rodent Research-1) investigation provides a platform for long-duration rodent experiments in space. These investigations examine how microgravity affects animals, providing information relevant to human spaceflight, discoveries in basic biology and knowledge that may have direct impact toward human health on Earth.
The Dragon spacecraft also will transport other biological research, including a new plant study. The Biological Research in Canisters (BRIC) hardware has supported a variety of plant growth experiments aboard the space station. The BRIC-19 investigation will focus on the growth and development in microgravity of Arabidopsis thaliana seedlings, a small flowering plant related to cabbage. Because plant development on Earth is impacted by mechanical forces such as wind or a plant's own weight, researchers hope to improve understanding of how the growth responses of plants are altered by the absence of these forces when grown in microgravity.
Dragon is scheduled to be grappled at 7:04 a.m. on Tuesday, Sept. 23, by Expedition 41 Flight Engineer Alexander Gerst of the European Space Agency, using the space station's robotic arm to take hold of the spacecraft. NASA's Reid Wiseman will support Gerst in a backup position. Dragon is scheduled to depart the space station in mid-October for a splashdown in the Pacific Ocean, west of Baja California, bringing from the space station almost 3,200 pounds of science, hardware and crew supplies.
The space station is a convergence of science, technology and human innovation that demonstrates new technologies and makes research breakthroughs not possible on Earth. NASA recently awarded contracts to SpaceX and The Boeing Company to transport U.S. crews to and from the space station with the goal of certifying those transportation systems in 2017.
Quelle: NASA
.
Update: 24.09.2014
.
Erfolgreiches Andocken von CRS-4 Dragon an ISS
.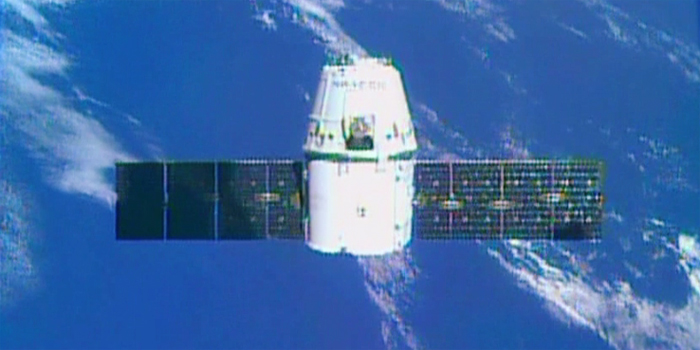 The SpaceX Dragon private space freighter approaches the International Space Station
.
The Dragon commercial cargo craft has completed a two day trip to the International Space Station after launching early Sunday morning. NASA astronaut Reid Wiseman and European Space Agency astronaut Alexander Gerst were at the controls of the robotics workstation in the Cupola when the Canadarm2 grappled Dragon at 6:52 a.m. EDT Tuesday.
Later, the crew successfully opened the Dragon hatch and ingressed the vehicle. Hatch opening was scheduled for Wednesday but was performed Tuesday since the crew was running ahead of schedule. Wiseman and Gerst are slated to begin unpacking Dragon on Wednesday.
Dragon will spend the next four weeks attached to the Harmony node as the Expedition 41 trio unloads 4,885 pounds of (2,216 kg) crew supplies, hardware, experiments, computer gear and spacewalk equipment. This is the fourth SpaceX mission for NASA's Commercial Resupply Services contract, designated SpaceX CRS-4, with eight more missions slated to deliver a minimum of 20 metric tons to the station.
One of the new Earth science experiments Dragon has delivered is the ISS-Rapid Scatterometer to be installed outside the Columbus laboratory. The remote sensing instrument will use radar pulses to observe the speed and direction of winds over the ocean for the improvement of weather forecasting.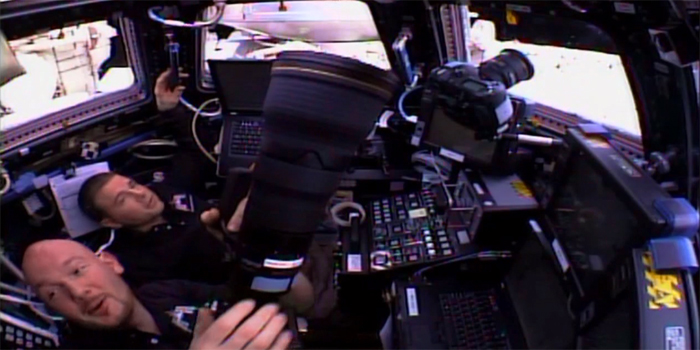 Alexander Gerst and Reid Wiseman watch the approach of the SpaceX Dragon from the Cupola.
Andockmanöver - Frams - Quelle: NASA TV:
























2907 Views