.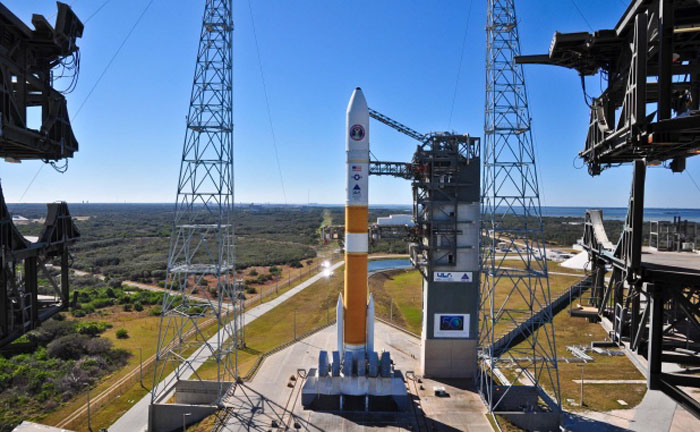 Delta IV Engine Issue Forces 24-Hour Slip To WGS Launch
.
The U.S. Air Force and United Launch Alliance (ULA) have discovered an anomaly in an RS-68 engine, prompting officials to delay for one day plans to launch a military wideband communications satellite.
"A unit recently experienced an anomaly in vibration testing and it was determined that this anomaly was caused by variability in how some wiring is installed within the Engine Control Unit," says ULA spokeswoman Jessica Rye of Boeing's fifth Wideband Global Satcom (WGS) spacecraft. ULA builds and operates the Delta IV vehicle family.
Launch aboard a Delta IV was slated for May 22. It has now been rescheduled for a 32-min. window starting at 8:28 EDT May 23, Rye says.
ULA is replacing the engine control unit on the Delta IV slated for the WGS-5 mission with one that has been "inspected and confirmed to not have the suspect condition that caused the recent anomaly in acceptance testing," Rye says.
WGS-5 is the final satellite required to declare full operational capability for the constellation; this is likely early next year.
Once called the Wideband Gapfiller Satellite program, the project originally was only intended to plug a gap in capability. But the Air Force eventually decided to buy 10 of the spacecraft.
WGS-5 will be placed in geosynchronous orbit over the East Coast; the first four satellites were placed between the Eastern Atlantic Ocean and Western Pacific Ocean to service deployed forces.
Though WGS is replacing the legacy Defense Satellite Communications System constellation, some of those satellites are still operational.
WGS will service U.S. forces in addition to partners that have participated financially in the project. They are Australia, Canada, Denmark, Luxembourg, the Netherlands and New Zealand.
Quelle: USAF
.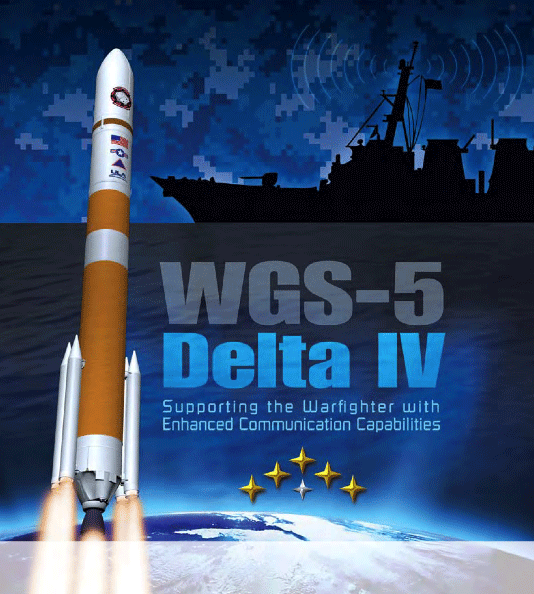 .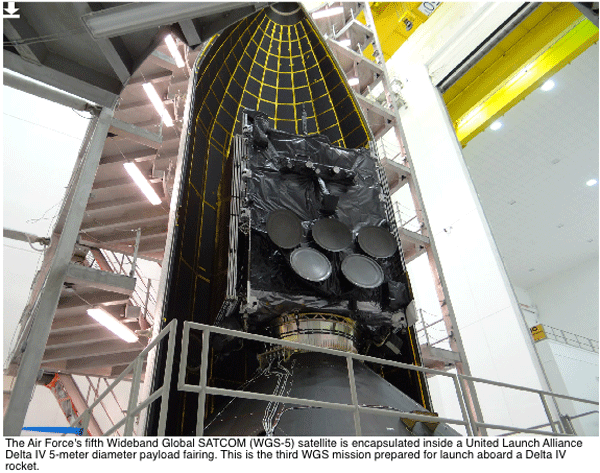 .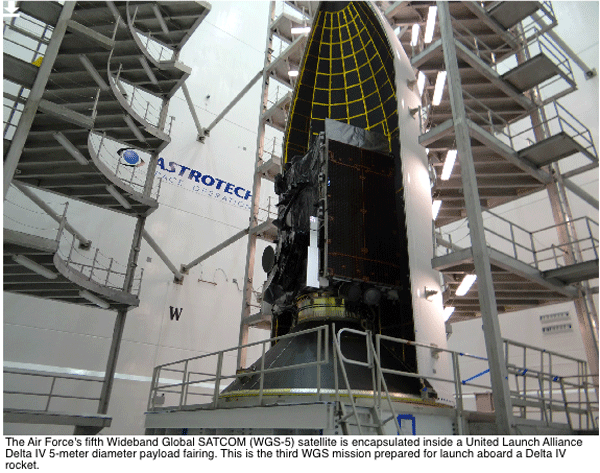 .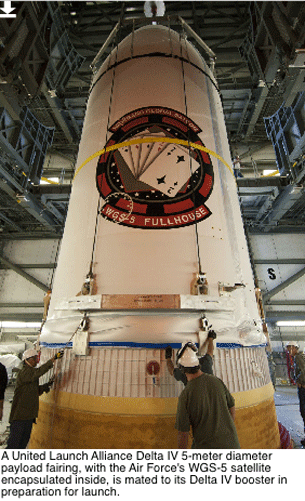 .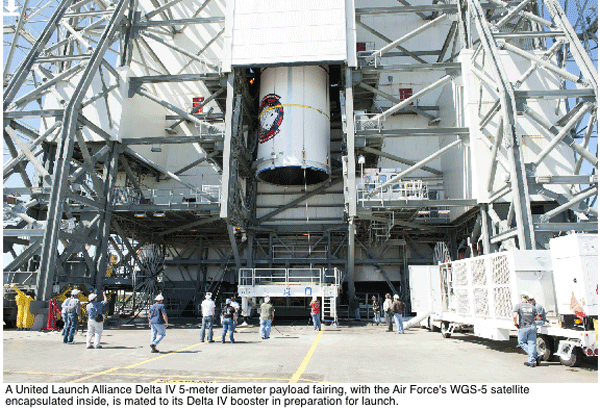 .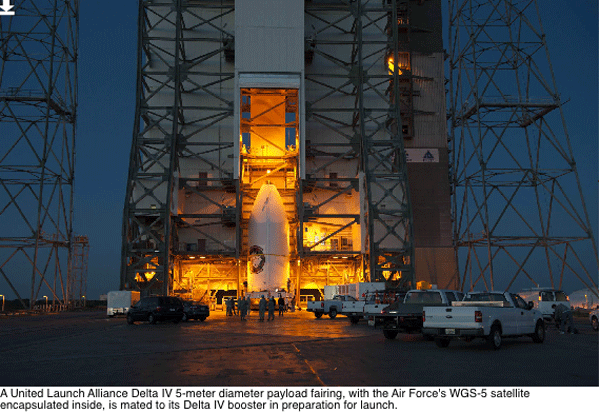 .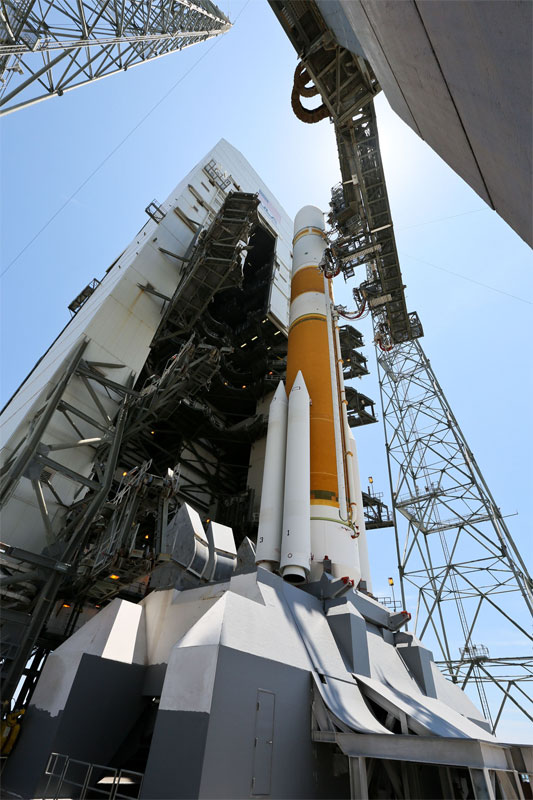 .
Update: 22.24 MESZ:
Delta IV rocket launch scrubbed for technical problem
A Delta IV rocket scheduled to lift off tonight was scrubbed after a technical issue forced engineers to reset the launch.
The launch window was supposed to open at 8:27 p.m. Thursday, however, there was an issue with the rocket on the launch pad. United Launch Alliance said they did not have enough time to troubleshoot the problem, and get the rocket fueled in time for the launch window.
The rocket is carrying a Wideband Global SATCOM satellite for the U.S. Air Force. According to the United Launch Alliance, the satellite was designed to enhance communication systems for troops in the field.
The launch will take place on Friday at 8:27 p.m. One upside to this is that weather will be better for launch -- weather forecasters are predicting 80 percent favorable weather.
.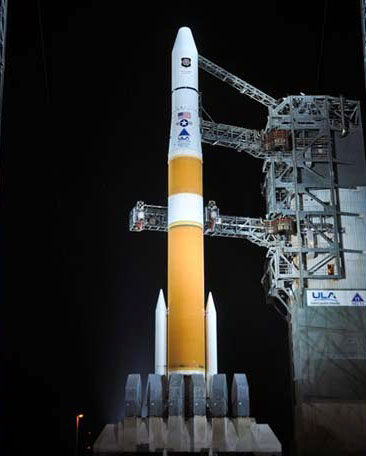 Quelle: CBS
.
A Delta IV rocket is scheduled to blast off from Cape Canaveral Air Force Station today after a one-day delay to troubleshoot a technical problem.
The 217-foot-tall United Launch Alliance rocket now is scheduled to launch at 8:27 p.m. today at Launch Complex 37. A 30-minute window will extend through 8:57 p.m.
Meteorologists expect good weather. Forecasters say there is an 80 percent chance conditions will be acceptable for flight.
An initial attempt was called off Thursday when a leak from a gaseous helium line could not be pinpointed and fixed in time for a launch during the 30-minute window. Gaseous helium is used to purge rocket propulsion systems and keep them properly conditioned for flight.
"We need that hose and this system functioning properly and providing purge at liftoff," an engineer told launch managers before the attempt Thursday was scrubbed.
The Delta IV will propel a $342 million U.S. military communications satellite into orbit.
The Boeing-built Wideband Global SATCOM spacecraft is the fifth in a series of new-generation satellites that provide U.S. and allied military forces with high-capacity broadband communications capability. A single Wideband Global SATCOM spacecraft provides as much bandwidth as an entire constellation of prior-generation Defense Satellite Communications System (DSCS) spacecraft.
Frams: ULA-LIVESTREAM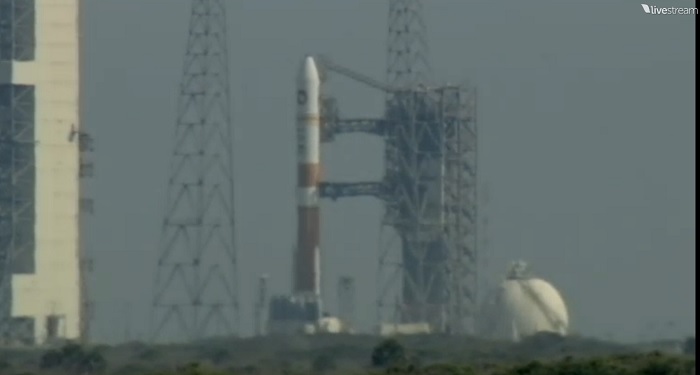 2058 GMT (4:58 p.m. EDT)
Chilldown of the upper stage liquid oxygen system is complete for loading the rocket's tank with 4,500 gallons. This is the last of the rocket's four cryogenic supplies to be filled in today's countdown to launch.
.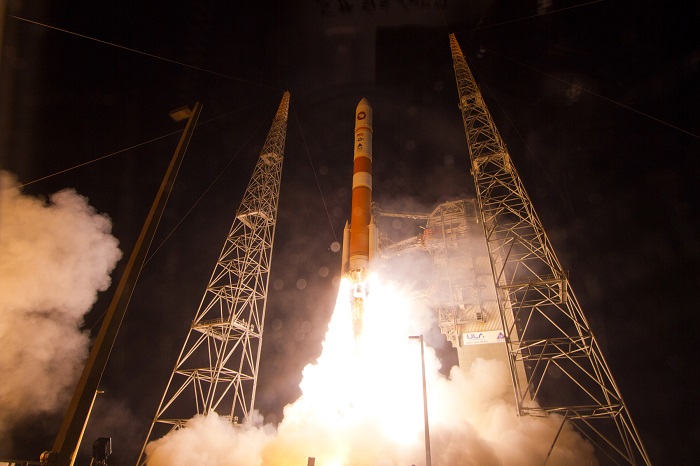 In the second launch in just nine days for the U.S. Air Force, United Launch Alliance (ULA) successfully launched a Delta IV rocket carrying the fifth Wideband Global SATCOM (WGS-5) satellite from Space Launch Complex-37. Wideband Global SATCOM provides anytime, anywhere communication for the warfighter through broadcast, multicast, and point to point connections.
.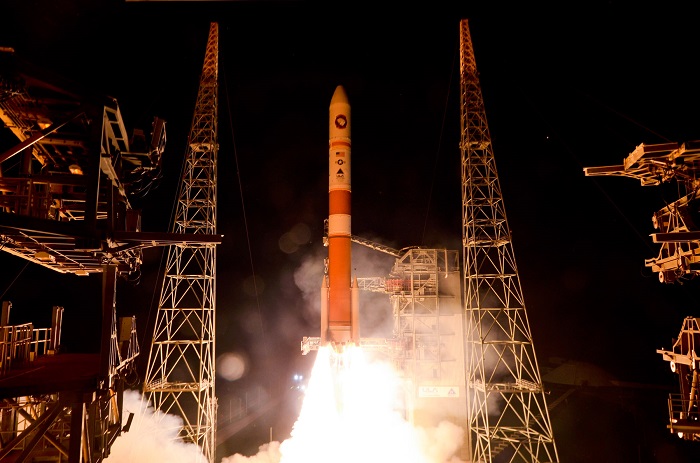 .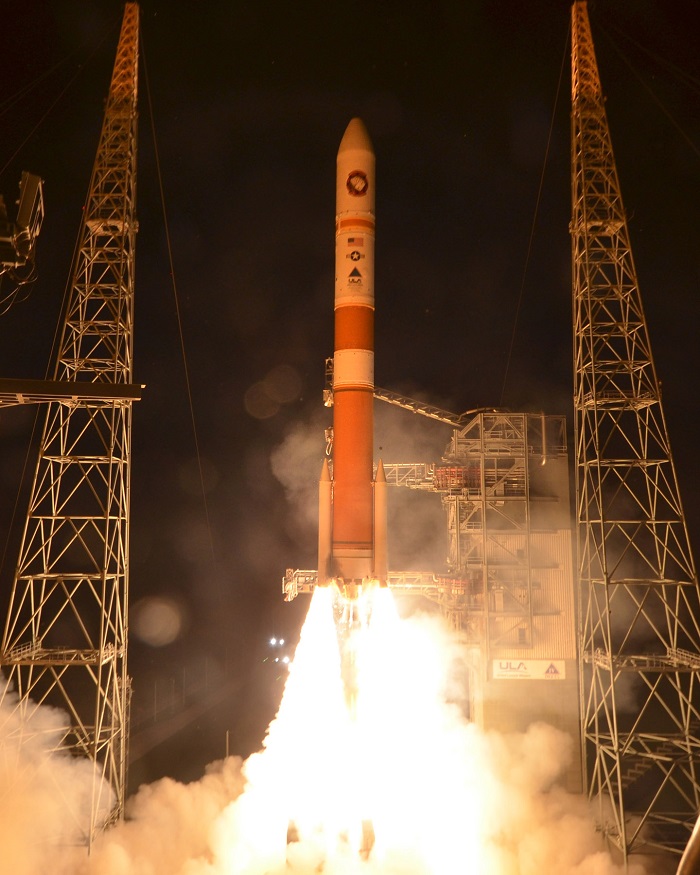 Fotos: ULA
.
Frams: ULA-Start-Video
-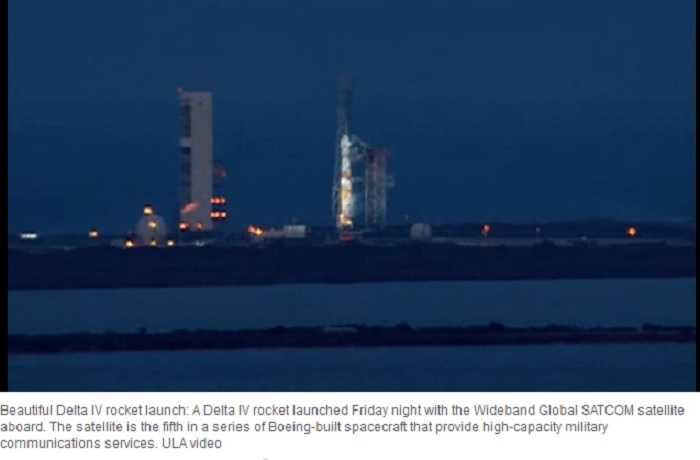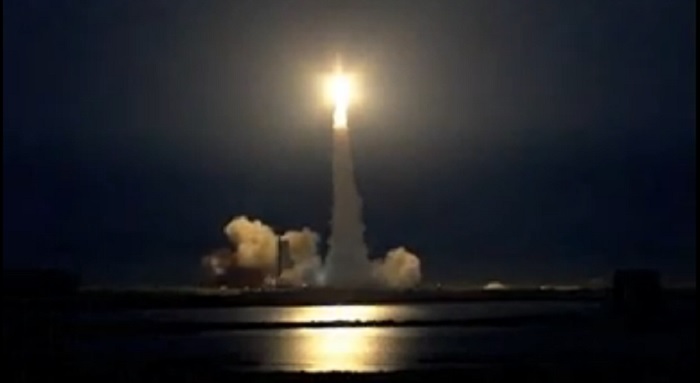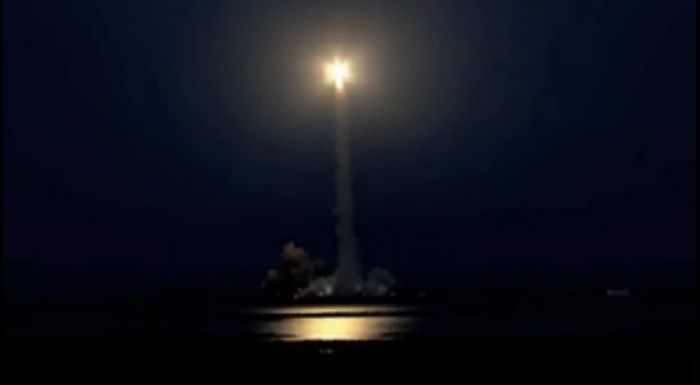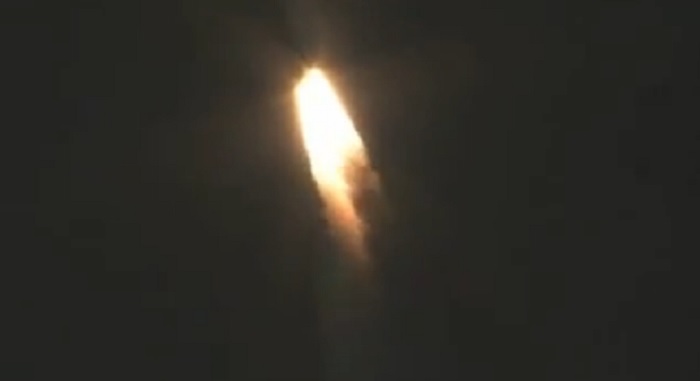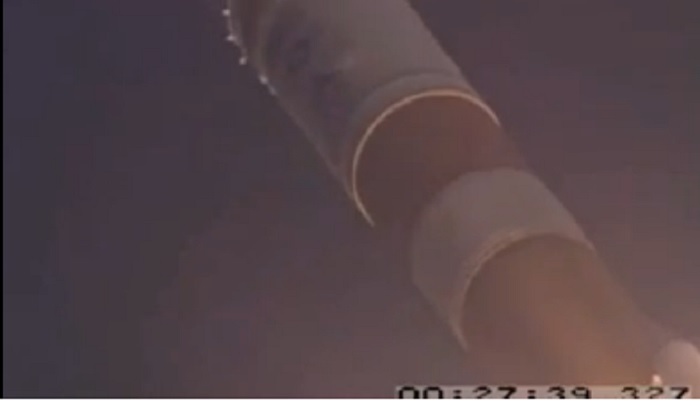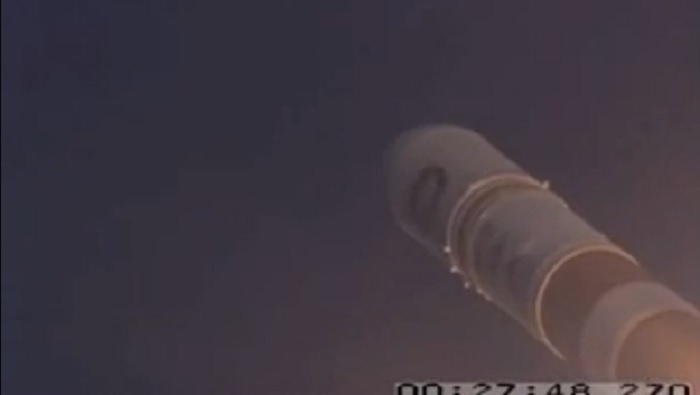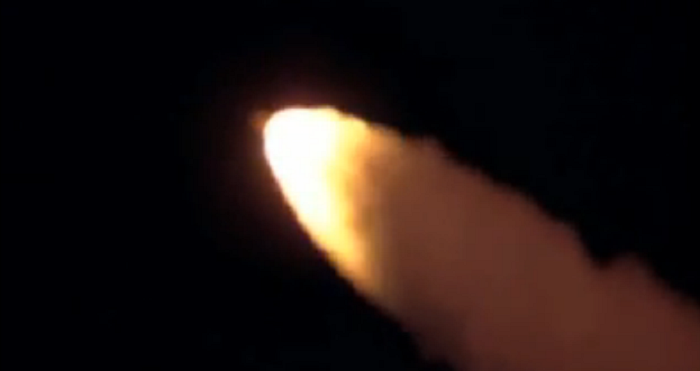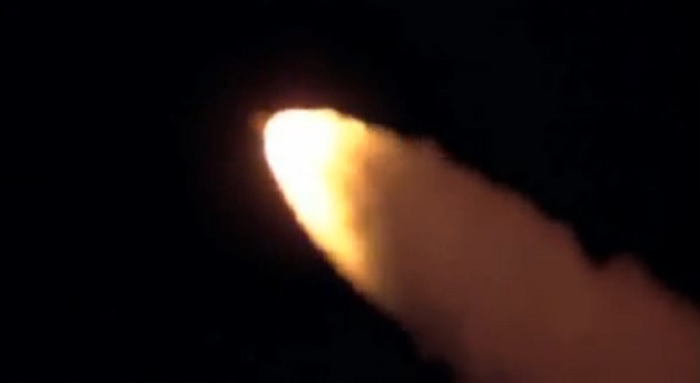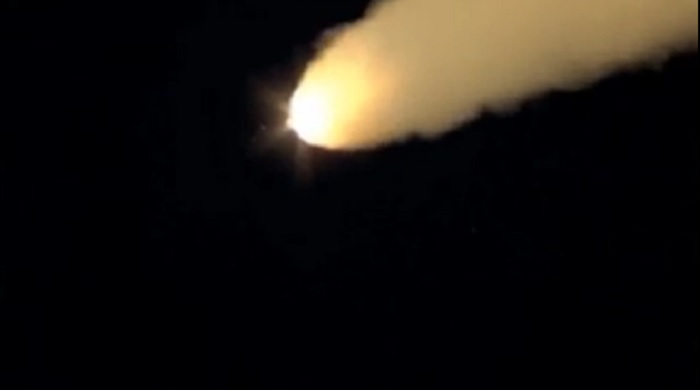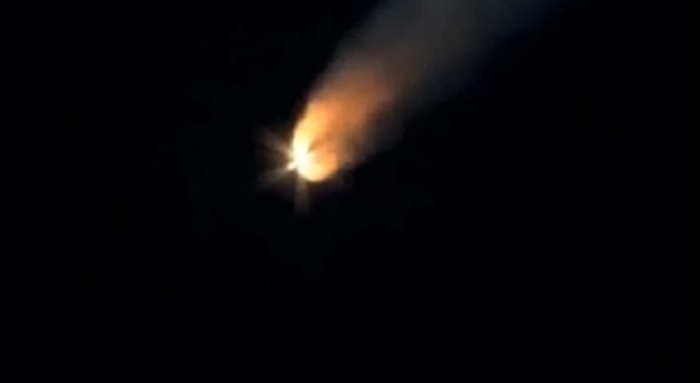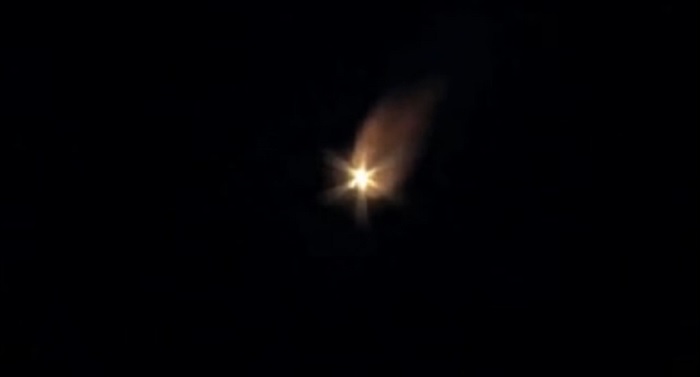 3810 Views